If you're going to write about a rising 7th grader, you better be sure about what you say. You better have your ducks in a row. You better be sure they can handle the words. You better be sure about that kid's developmental and inner circle. In the case of DANIELLA  BARAZOTTI I'm sure. In fact, I know she has a chance to do things few kids get to do and that is to be a different  maker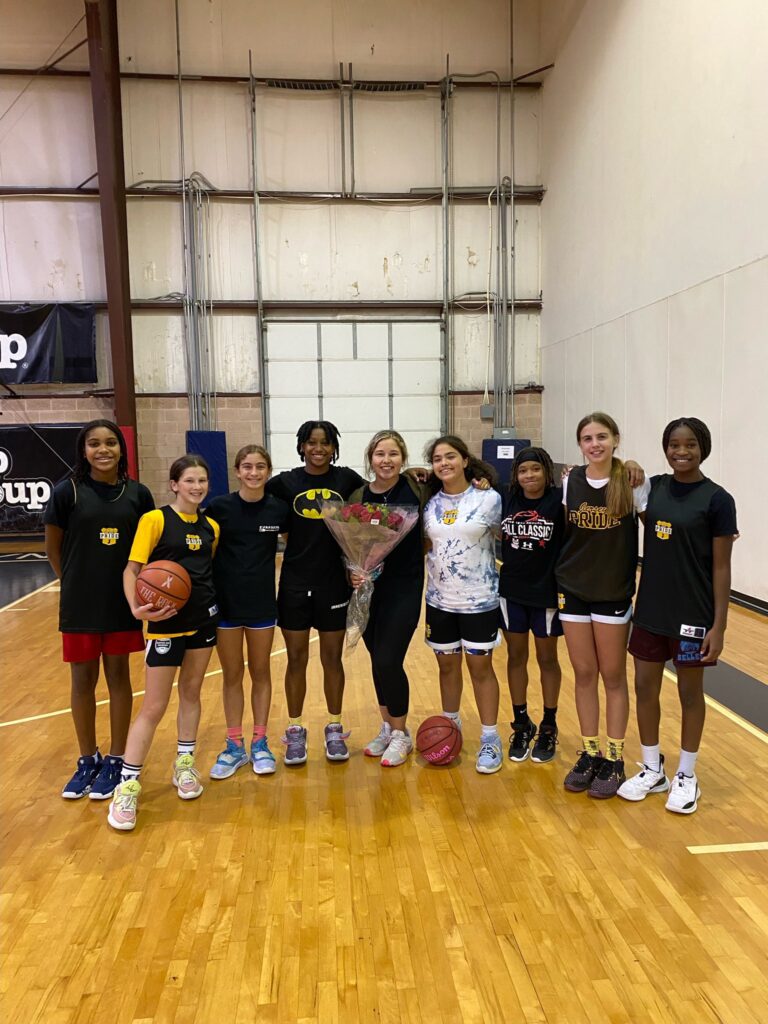 DANELLA BARAZOTTI plays for the powerhouse 2028 NEW JERSEY PRIDE, she is in the 2029 class. I am never in favor of kids playing up. I think it plays into kids ego and makes parents feel their kid deserves to be treated differently. It's an old story, if she plays well they brag about how young the kid is. Yet when they play poorly they talk about how young the kid is. It's truly just  a way to protect a kid and hopefully allows them to builds a reputation regardless if it's earned or not. It's really short term thinking way to often. . But in the case of DANELLA it seems to make sense. That's because she rarely plays poorly and she is one of those rare talented and skilled players at such an early age. She is too shy to have an ego. She also has an inner circle that is special. Her big sister ALEX, played D1 basketball at Loyola University. Her big sister Alex also  played on the last RBC undefeated team. She currently runs the girls HGSL. Alex Barazotti knows all the in's and out's of youth basketball. She knows the pitfalls and the dangers of kids getting too much attention too soon. It why she is the coach of the her younger sisters dominate Pride team.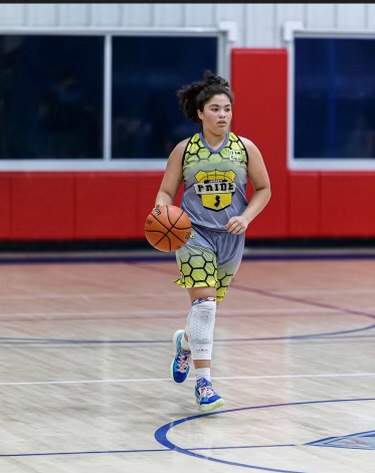 The NJ PRIDE has totally corned the market on the best 2028' players in the Shore. They are far and away the new "IT" younger team in the Shore. They have so much talent it's disturbing. They have elite athletes, scorers and ball handlers. Young Daniella is clearly the leader of this team. She sets the tone with her performance and work ethic. I have watched DANELLA over the past few years. I have seen people rave about her talent and game. But I have seen many kids before her with lots of ability only not to fulfill their potential. It's the old story of too much too soon. The young player starts to believe all the kind words. Next they start getting special treatment and giving things vs. earning things. They spend more time getting hyped up than skilled up. Watching DANIELLA this summer I know that's not going to be the case. That's because I made a purpose of being hard on Daniella at camp this summer. I wanted to see how she would respond. I wanted to see if she would continue to show up for camp each day. I wanted to see if she would pout and run to her sister when being criticized. I wanted to know about her work ethic over a long period  of time. I wanted to see her out of her comfort zone. I wanted to know if she had the mental toughness at an early age all kids need who wish to be different need. Well if there is one thing I learned this summer about Daniella Barazotti  it's this, she wants the coaching and more importantly she wants to be one of the best. SHE LOVES THE GAME and has earned her basketball PHD   
P- Passion
D- Driven
H- Hungry
— Coach Tiny Green (@TinyGreenNBS) August 5, 2023
I've been shocked by the development of Daniella . I watched her train with her trainer Jeff  Kovner this spring. I noticed, she showed up everyday. You see I always watch kids from a distance. It's when you learn so much truth about them. I wanted to know if there was a true work ethic and not a  kid putting on show or an act. Daniella showed up every day and put the work in. I also watched more video of DANIELLA'S games than she could  every imagine or know. I knew everyone was singing  her praises. But I secretly was forming my own opinion with truth. You see the video don't lie about a kids improvement curve. I noticed she had moved the skill work and  practice to games. It's clear that her feel for the game defies her age. Her ability to be a scorer and "TRUE"  play maker at such an early age is really what's separates her from just about any kid in the 2027, 2028 0r 2029 classes in the shore. Those are strong words but facts. Like all kids her age Daniella has a few things to work on. But here are three things that she has mastered. Her craftiness around the rim is straight up dirty with either hand. Her ability to use her body and create space, is unfair at times against kids her age or older. But what is really special, is her ability to get shots off quickly with range, accuracy and a hand in her face. These are things no kid her age should be able to do.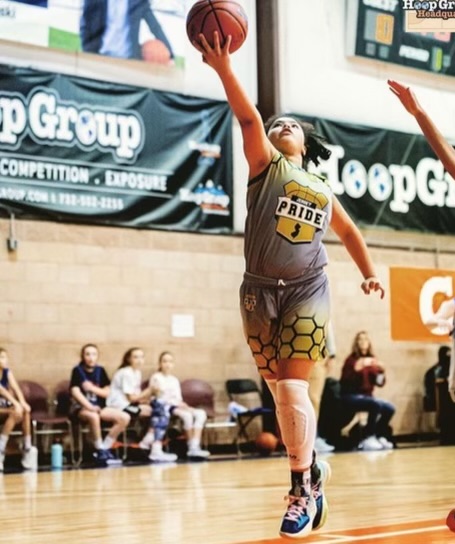 There is no doubt in my mind Daniella Barazotti will be one of the best players in the state of New Jersey one day. I also have seen a side of her this summer that I didn't know existed. Her physical  toughness and competitive nature is that of a rock star in the making. When you combine all this with her god given talent, you realize what is coming down the pike. She also has natural leadership skills and then she has something all the great ones have… PRESENCE!!! DANIELLA BARAZOTTI commands everyone's attention in the gym the moments she steps in the building. Soon she will command the attention of the entire state of  New Jersey. What's truly  scary tho, is that she has "TWO" years to  finish up polishing her game before choosing high school. When that day comes, she will be a DIFFERENT  MAKER  from day one at that high school. DANIELLA BARAZOTTI,  as you can see has a long way to go before also she picks her future D1 school… yup I said it because when you start talking about a 7th grader you better right… well I'm not just right, I'm just stating FACTS!
CAMP UPDATE… this is a must week for all…
REGISTRATION ⬇️
https://register.hoopgroup.com/site/register/register.aspx?EventID=5768