There really isn't a lot to talk about. The SCT Semi Final  went exactly the way it was expected. SJV  will play RBC  on Sunday for the Shore Conference Tournament  Chip. It was clear from the start of the season this was where we were heading. Both teams got to this point the same why they did things all season.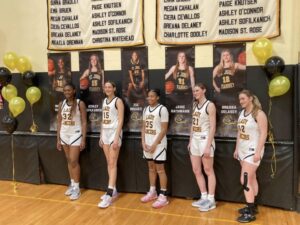 In game one,,  SJV faced St. Rose, the best defensive  team in the state. Unfortunately for St. Rose we never got to see that defense. That's because St. Rose all season has had one major flaw. They turn the ball over at a high rate. SJV turns teams over more than any team perhaps in  the country. It's makes for a bad mix if you're a St. ROSE fan and just what the doctor  ordered if you're a SJV fan. Perhaps St. Rose's best chance last night came when Zoe Brooks left the game, with a injury. But the truth of the matter is Janine Bachmann, Julia Karpell and Ashley SOFILKANICH  are all 1st Team All Shore players. Bri Delaney  is a D1 player. These four harassed ST. ROSE into submission.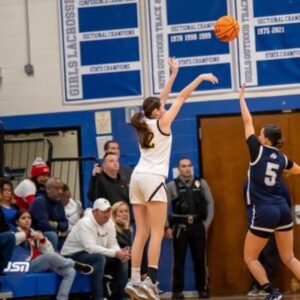 When baby Madison Kocis came in  and buried St. ROSE it seemed quick and painless. Well that was after Aleena Dinker and Michela Hubbard had added insult to injury. ZOE BROOKS had 26 points in 2 quarters of work. Janine Bachmann  has a 14/14 double double. Baby Madison  Kocis  had 12 points. While Julia Karpell  and Ashley SOFILKANICH  put on a guard / forward  post up relationship clinic. SJV did to ST. ROSE  what they do to everyone  DOMINATE IN PHASE OF THE GAME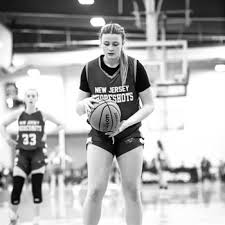 Many people where picking Manasquan  to upset RBC. Tessa  Carman  ended all those thoughts early yesterday. That's because  from the tip it was clear. MANASQUAN  did not have a matchup for Tessa Carman all night. She scored off the bounce in the lanes off dirty moves. She posted up on the box, cleaned up the boards and made scoring in the lane a pipe dream for Manasquan  players.  She simply was on a different level than everyone. Well almost, that's because the RBC babies did it again.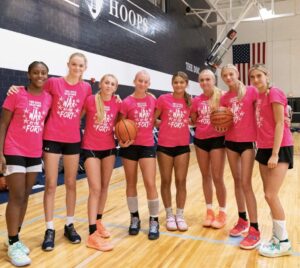 ---
The RBC babies did what they have done all year. They came  in the game, pushed the pace of play and forced Manasquan  to face the reality of not knowing  who or what hit them. As the RBC  babies had their  typical 5 mins of hell. They chased Manasquan  into playing  catch up basketball all night. MANASQUAN keep it close but never had a lead and RBC never felt any real heat. That's because Molly Kelly keep everything under control and the best baby in NJ turned into a play maker, shot blocker and defensive  wizard.  RBC just did what they've done all year… WIN.
THE FINAL WILL BE JUST WHAT EVERYONE EXPECTED….THE BIGGEST GAME OF THE YEAR IN NEW JERSEY …FOR THE BIGGEST CHIP IN NJ