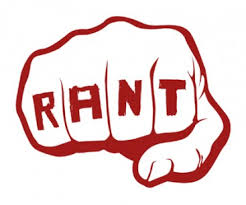 A college coach asked me a question this morning. She asked "what's wrong with St. Rose" I chuckled and answered nothing. I have not had a chance to see St. Rose play this year (I will see them on 9/31) and my guess is not many other people have seemed them play outside of their die heart followers. Most are simply looking at scores and forming opinions about the Purple Roses. But if most would look deeper they would see their is nothing wrong with St. Rose. The fact is the team just may be growing and getting better in front of everyone eyes, faster than anyone realizes.
It easy to form opinions about teams after 8 games and a month of practice.  St. Rose is 6-2 and believe it or not may be ahead of schedule more than anyone understands. In a year which St. Rose lost two of the best players in the state. We have seen a growth that most are missing. First the development of Mikayla Markham has continued and she now is becoming a full blow superstar. Ellyn Stoll has been brilliant all fall and has lived up to anyone one's expectations. Stoll will be one of the most in demand players in the shore come April. Jen Louro has become just what we all thought she would become. One of the most versitale players in all of New Jersey. Louro like her old sister, has figured out winning is better that getting stats. Loving Marsicano has continued to develop into one of the best young stretch post players in the state. But these players were expected to step up. It's the other players that have made St. Rose a scary group.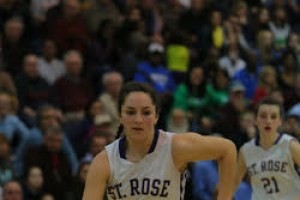 Senior Kayla Dillinger has been  forgotten most her career at St. Rose, that is until this season. She has come up big for St. Rose early in the season. Her play this season has been a real surprise and she has become a nice addition offensively off the bench. Already this season she has had some big buckets and has proved she can be a real weapon that Coach Whalen can count on. Alex Pendergrass at one time was considered one of the most gifted players entering the shore. But she also was one of the best track athletes in American, so her development has  been slow. But now she has blown up and I am talking big time. In the lost to Lenape she had 11 ponts and 17 rebounds…folks those are all shore type numbers against a team ranked #10 in the state. She had 8 points and 11 rebounds vs Top 20 Franklin and Spandling of Md. Then against the #4 in all of America she had 6 points and 8 rebounds. Folks St. Rose is better than anyone could have expected because these two players are unexpected additions.
So why are people asking what's wrong with St. Rose? Because they don't understand, that there two losses this season were not surprises and in fact maybe too be expected. Newman is rated the #4 team in the country. They won the National Championship last season, losing to them should have been expected, since Newman has been practicing and playing a full 2 months before St. Rose played there first game. When St. Rose lost to Lenape everyone seemed to think the sky was falling. Folks Lenape is 5-0 and ranked #10 in the state these days. Has everyone forgot when SJV lost to Franklin last year over the holidays? Folks it happens and in the case of St. Rose their best post player and one of the top players in the Shore was on the sidelines…Luci Thomas. It's been very convenient to dismiss such facts by some.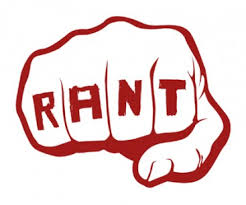 There are some that believe that St. Rose schedule should be more challenging. I happen to agree, because when you have a roster of D1 players and play in a non competitive division,  non conference games should take on more of urgency. Some  point to when St. Rose played one of the best schedules in the country when they won the SCT 4 years ago. But what everyone forgets is that team had somebody by the name of Sam Clark(folks there are no Sam Clark's walking around the state of NJ period.) one of the best players in all of America. They also had Kasey Chambers one of the best point guards in New Jersey. Both are having mega successful careers in college. But what everyone forgets is that both these players were SENIORS and where prime time players as juniors. When that St. Rose team took on that challenging schedule. Something St. Rose did last year when they had SENIORS Kat Phipps and Jess Louro; St. Rose played all the heavyweights last year and beat them….everyone single one of them. This year the team is made up of juniors all who were roll players last year. Now these players are moving into prime time status and Coach Whealen has dialed back the non conference schedule.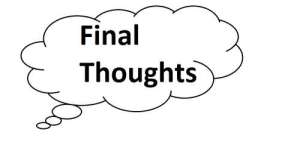 In the end there is nothing wrong with St. Rose and in fact a real case can be made they are further  along this year, than anyone expected. There returning players are developing and they have some players who NOBODY  expected to play a major role. It will be interesting to see what happens the rest of the way. But If I was a betting man St. Rose will be in the hunt for a another SCT titile chase, it just won't look like it has in past years and….THERE IS NOTHING WRONG WITH ST. ROSE….
IMPORTANT UPDATE
PLAYERS…TAKE ADVANTAGE OF THE SHOOTING MAINTENCE PROGRAM THAT STARTS SUNDAY AT HOOP GROUP…10.15AM-1.15PM