Last night Trinity Hall defeated RFH in a battle of Top 10 teams. But that is not the real story. The real story is that, it was a surprise  to everyone except the TRINITY  HALL team and coaches. They did not need anyone's validation before or after  yesterday win. They have long stopped worrying about what others think or say.
Last season TRINITY  HALL had to beg and plead to get ranked in the Shore Top 10. This season they returned everyone from last year's  team that knocked off St. Rose in the SCT. That split a season series with RFH. But yet they were not ranked; forget the state, but not even in the Shore Top 10 by  most polls to start the season. The difference this year was TRINITY  HALL, didn't beg the media or bloggers to get ranked. They didn't plead their case to fans . That's because they knew, the only thing that matters was winning and Trinity Hall has done lots of that this season.
Today you will read that Trinity Hall had a big win over RFH. In fact some will be surprised. But  Trinity Hall has been racking up big wins the past three years. Its just some don't want to open there eyes to this. Trinity  fully expected to win last night. They really  don't  care what others think anymore. They know how the game works now. They  know there not one of the chosen ones. They don't flood social media like Tiny Green. They barely have a Twitter page that anyone can find. You can't even find picture of there team. Trinity doesn't play the hype game or the please see me game. They realize it's a waste of time, when your a rising star. When people said there schedule was not strong. They went out and played perhaps  one of the best schedules in the Shore. But yet nobody acknowledged this. You won't be reading or hearing about there schedule anywhere. That's because TRINITY  is not one of the chosen ones.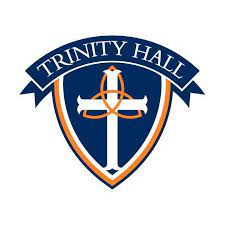 When Trinity beat Top 20 Shawnee, it didn't  matter. Normally when these magical things happen, there  is a big dance, bells and whistles go off. When  a up and coming team accomplishes such a feat, most people want to celebrate this. Well Trinity Hall is not one of the  chosen ones. They'll be no celebration or belles or whistles.  You know what? These  days the Trinity team and coaches  really don't care anymore.  They matter to each other and that's all that matters to them💪😄
NINA EMNACE did not become one of the best players in the state of New Jersey this year. She didn't become the best defensive guard in the state this year. Nina Emance  just wasn't crowned by the media, bloggers or fans that's all. This year it's simply a case of its kind silly not to call her one of the best. That's just hard for some to say. Just like it's hard for them to say, if not for Zoe Brooks, she'd be player of the year in the best conference  in America. The good news is Nina Emance  has long been acknowledged by college coaches. The people who truly matter. She was recruited by P5 schools  and High Academic  schools. So she choose the best school in the country Harvard. You see Nina Emance  understands how the game is played and she  doesn't care what others think and  she proved that last night with 29 points.
Teagan Drennan is part of one of the best freshman classes in the state. There will be other freshman like the RBC crew or Jada Lynch that will gather most of  the attention. But last summer I told her future Coach, "when it all shakes out don't be surprised if Teagan is one of the best players in the 2026 class"  These days she is making me feel real smart. Last night she had 17 big points. They'll be no talk of Freshman of The Year or how she is one of the best babies . That's  because Teagan Drennan  doesn't  play the hype game. She plays the real game, on the court. Yesterday was not her first time at the rodeo. She and her fellow freshman have been doing this all year. They have been taking turns shinning. It's just some folks can't  believe TEAGAN and her fellow freshman are doing all this at Trinity  Hall.
SIOBHAN STAPLETON  just does winning things. Like last night playing lock down defense and controling the boards. Siobhan  knows there is no awards, hype and acknowledgement coming her way, outside of her basketball family. That's just the way it is and that's fine with her. She knows Trinity  and she are not the darlings of the Shore. They are the new kids  on the block. They are the kids everyone is afraid of because they don't care what you think. They don't have to join your club. She and her teammates are confident  in themselves and each other.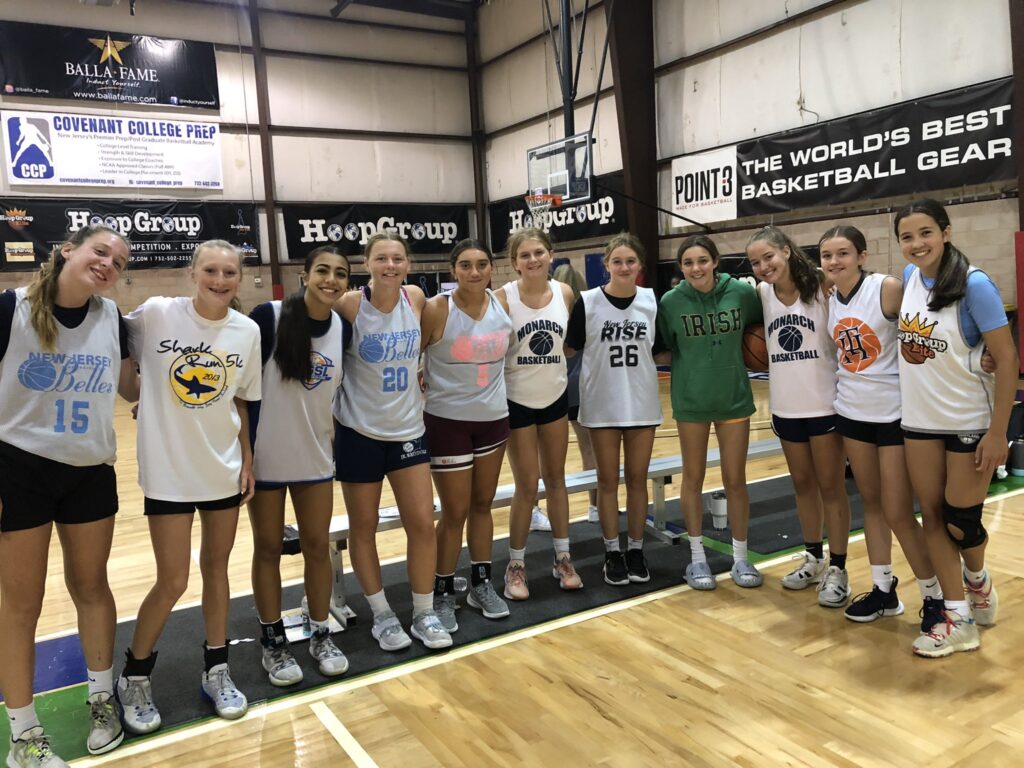 Some people, still long for the good ole days of years gone past. You know when Trinity  Hall was the local punching bag. The team you called first when scheduling games. For some it's painful to watch  Trinity go from the bottom to the Top so quickly. Trinity  didn't play the game and the politics to get to the top.  They know what it's like to  play in the worst showcases for example, now they are the showcase. Now they can call the shots. It's seems so unfair that a bunch of kids can do so much without the hype machine behind them. TRINITY  is breaking the mode

Matt McCarthy is not called a genius. But his resume can stand up to "ANYONE" in high school basketball. He coached at the mecca of Jr College Hoops in  Kansas. He coached at the D1 level along side current NBA rock star Denver Head Coach Mike Malone. But he also has found time to  build a program from the bottom up. A program which was a  laughing stock, a program so many are having a hard time coming to grips with. He has built what is starting to look like the Roman Empire. Talent is now flocking to his program. He has done all this without the help or love for outsiders. He tired to gain respect by doing things  based on merit and nobody would acknowledge his team. He tired to educate many but they didn't want to be educated. When most media, bloggers and fans refuse to acknowledge his team.  He stopped worrying about what they thought. He had finally figured it out, there are some who think Trinity is still playing in B NORTH or  have players who play basketball for excerise. They haven't  caught on that Trinity  Hall  players train year round now…have won a SCT POD CHIP… have sent players before Nina Emance  to D1 schools,…that they have beat the brand names like ST. ROSE and RFH. That  they lost to RBC in overtime last year. It's hard for many to believe Trinity is  now a place that competes with SJV and RBC for the best players. Some folks are just having a hard time with all this. They can't believe Trinity  Hall is ranked in the Top 20 and now one of the Top 4 teams in the Shore. It's hard for some folks to admit things have changed. TRINITY  HALL HAS CHANGED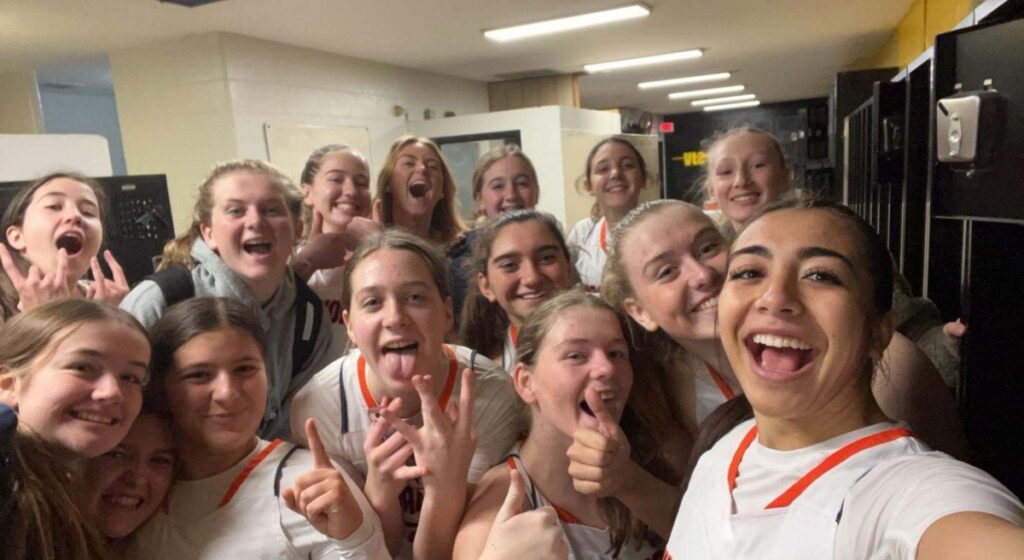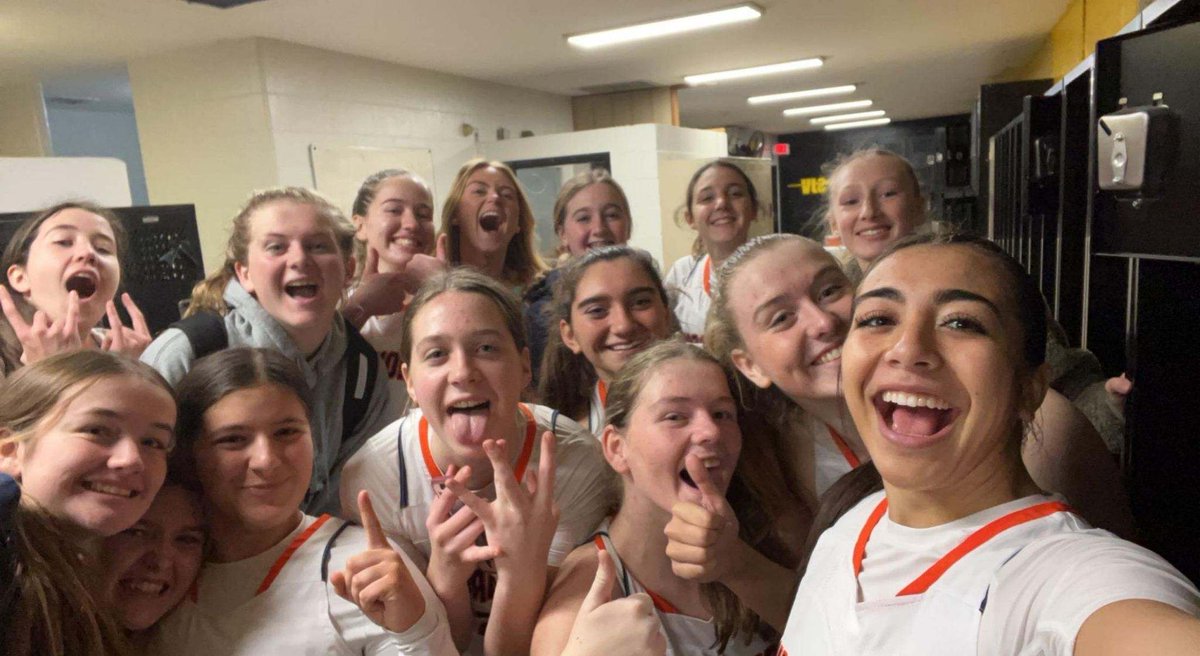 Friday Manasquan  will play Trinity Hall. It will be one of the toughest games Trinity  Hall will play. MANASQUAN  is rolling, they  have played in and won so many  big games over the years , they have rock star D1 players and a coach who is one of the best. They have so much tradition. Yet the thing some people are going to have a hard time with on Friday is that
TRINITY HALL has played in and won big games too. Trinity has Rock star D1 players too and a coach, who just may be the best!.. Trinity is building a tradition👀🏆🏀
---