There is not a lot of movement in this weeks Top 10.  But there are lots of games starting tonight that will have a big effect on the seeding.
1. SJV- They make it look easy
2. RBC– Just waiting on SJV
3. MANASQUAN– Hope Masonious stepping up
4. TRINITY HALL–They have a week from hell coming up
5. ST. ROSE – Not done yet
6. OCEAN TWP–Big game and injures  tonight
7. TRN– Handling there business
8. RFH– a win over Trinity Hall can go a long way
9. RED BANK REG– Showing flashes
10. SHORE REG – Another win over Ocean tonight?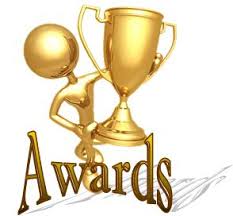 PLAYER OF THE WEEK
ELI CLARK  – OCEAN- JR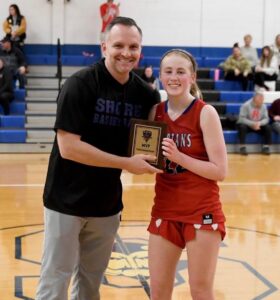 FRESHMAN OF THE WEEK
JADA LYNCH, ST ROSE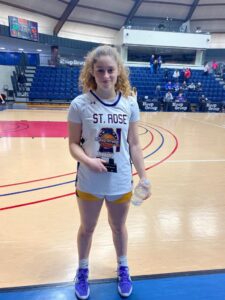 COACH OF WEEK
MARY BETH CHAMBERS, ST. ROSE

RED BANK CATHOLIC