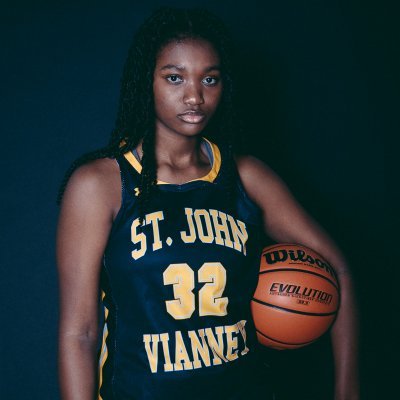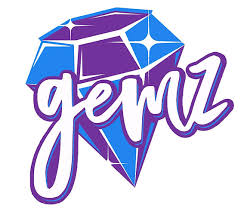 This weekend Coaches across the country are going to try and find the hardest thing in basketball. There rarely seen. There like a UFO and are priceless if you can find one. I am talking about senior impact post players in the 2023 class. True post players are a dying breed these days and I get to see three of the best in New Jersey. I get to see them all spring do battle, up close and personal. Wait let me correct my previous statement. I get to see the three BEST POST PLAYERS IN NEW JERSEY. That's because there is not debate that Holy Cross bound 2022 Megan Cahalan is the best post in the state of New Jersey. Ally Carman who is off to Boston College this spring is the most offensive dominate post player in the state. But what you may not know is that MILKAELA HUBBARD OF SJV with these two graduating just may be the best post player in the state of New Jersey next season.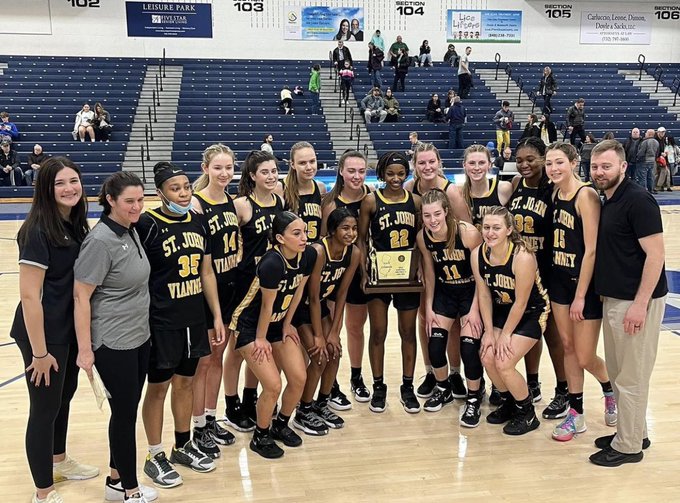 I have spoken to a number of coaches about Mikaela Hubbard in recent weeks. They all seem to say the same thing. "Tiny she never seems to play monster minutes in games". I try to explain to them you must understand the make up of Mikaela Hubbard. She went to SJV for a reason; to play against the best of the best. She went to SJV because she wanted to play for the best coach in the country. She went to SJV because she wanted to get better not put up stats and win meaningless games. Mikaela Hubbard is like all SJV kids. She embraces competition and growth. It's why she decided to play for the EYBL GEMZ AAU team. She wanted to play against the best players in the country this spring and summer. Mikaela Hubbard has never worried about minutes or stats. Those things take care of themselves in the long run. Just like things on the recruiting front will take care of things itself. That's because it almost a birth right for SJV kids to go to college and kick ass…. You know of few SJV players who don't go to college and excel. That's because SJV players are prepared both mentally, physically and emotionally from the day they step on a college campus…they want the smoke! Mikaela is perfectly find to let uninformed and unknowledgeable college coaches worry about minutes and such silly things… she'll take care of the performances.
I watched Mikaela this season against the best teams in the state of New Jersey. I watched her come into games and change the energy, flow and tempo of games. That's because not only is she a space eater at 6'2″ with a college body. She is mobile and athletic. She is a typical SJV kid in that she is skilled and has a wonderful IQ. She understands how to defend in the post without fouling, she can step out and guard wings and defends pick and roll with the best of the best. She is physical and plays the game with a passion you cannot teach. But what coaches don't understand is this, she can bury 18 foot jumpers until the cows come home. But she knows her teams doesn't need that from her. You see Mikaela, doesn't play to impress college coaches, she plays to impress her teammates and current coaches. She gets it more than some college coaches get it. She is excellent ball handler and coaches understand this….her competitive nature has SJV and COACH KARPELL WRITTEN ALL OVER HER. Folks understand this, Mikaela Hubbard don't play nice when she hits the floor, she gets gritty and plays with a physical edge always.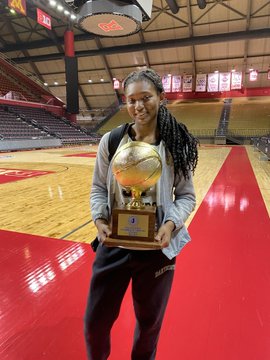 I watched Mikaela Hubbard play against the best post players in New Jersey at NBS. Then I watch her against all the young post players with D1 offers. Folks no disrespect to the babies but I stay away from those matchups because Miss Hubbard not only could ruin a young D1 babies day; but she could also hurt them. That's because it's a mismatch, that most coaches never get to see. So when Mikaela Hubbard and Ally Carman do battle it's a war. A kind of scary physical war below the foul line. Then when I watch her vs her teammate Megan Cahalan, I think boy SJV practices must have been some fun times. But what I really see when I watch Mikaela Hubbard is the player who will be known as the best post player in the state a year from now. That because she is that good…. you just don't know it.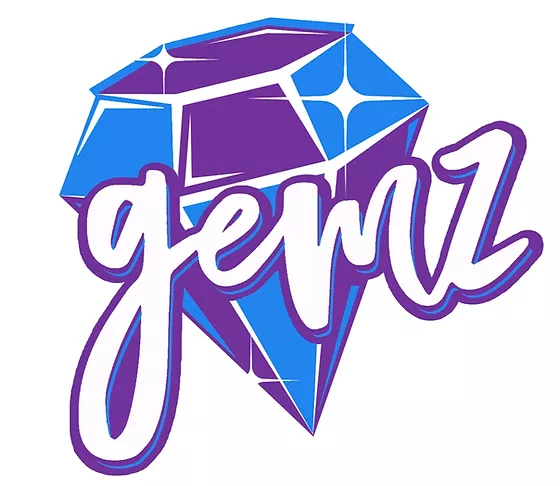 Unlike most players, when Mikaela Hubbard walks on a college campus in a year. She will be ready from day one. That's because she will already know how to practice. She will already know what high level competition looks like. She will understand how to adjust and play any style of play. That's because Mikaela Hubbard is already in college type practice everyday right now. She knows about game planning and playing with pace. You see I laugh when college coaches say things like Mikaela Hubbard doesn't get enough minutes or they need to see them again. I simply laugh my ass off. That's because in many cases she would destroy they leagues and many would be lucky to have her. She may even say a few of there job along the way. Mikaela Hubbard has the grades to walk in the front door of any Ivy and Patriot school you know. She also would treat those leagues like farm animals…. I should know since NBS have flooded those conference with players and SJV has TOTALLY DOMINATED THOSE LEAGUES in many cases. I love saying this about Mikaela Hubbard, BLACK…BEAUTIFUL AND BRAINS…THE TRIPLE "B" EFFECT.... make no mistake this weekend the best post player in the state next year on the best team in the state…. will do what she always does….JUST PLAY THE GAME AND DO HER THING~!