The Shore Conference is a Beast and if you didn't know that before yesterday ….well you know it now. Yesterday St. Rose defeated #3 ranked Gil Bernard in the Non Public "B" championship game. In one of the most exciting games of the year.
When St. Rose lost to Manasquan in the SCT final, they also lost some of their swagger. They picked the worse time to play their worst game of the year. This happens in HS basketball, but yesterday they had a chance to get some of that swagger back in a game vs one of the best players and teams in New Jersey and that's exactly what they did.
Sarah Kurtz got St. Rose OFF to another good start as she has done all year. She buried 3's and beat her girl off the dribble for early buckets and you would think GSB would get the message but they didn't or refused to listen.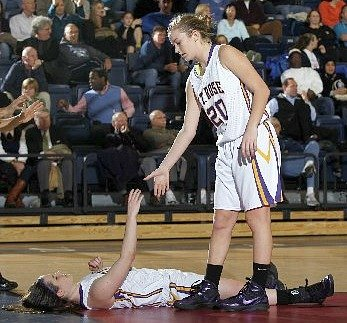 "DO YOU REALLY THINK YOU CAN KEEP ME DOWN…MY TEAMMATES GOT MY BACK!
Cindy Napolitano had 15 huge points and reminded everyone in the building that she is a warrior and knows when things matter. She hit so many big shots yesterday when St. Rose was cornered, that I stopped counting after her late drive and finish appeared to kill off Gil Bernard. But I was wrong because GSB would not say UNCLE.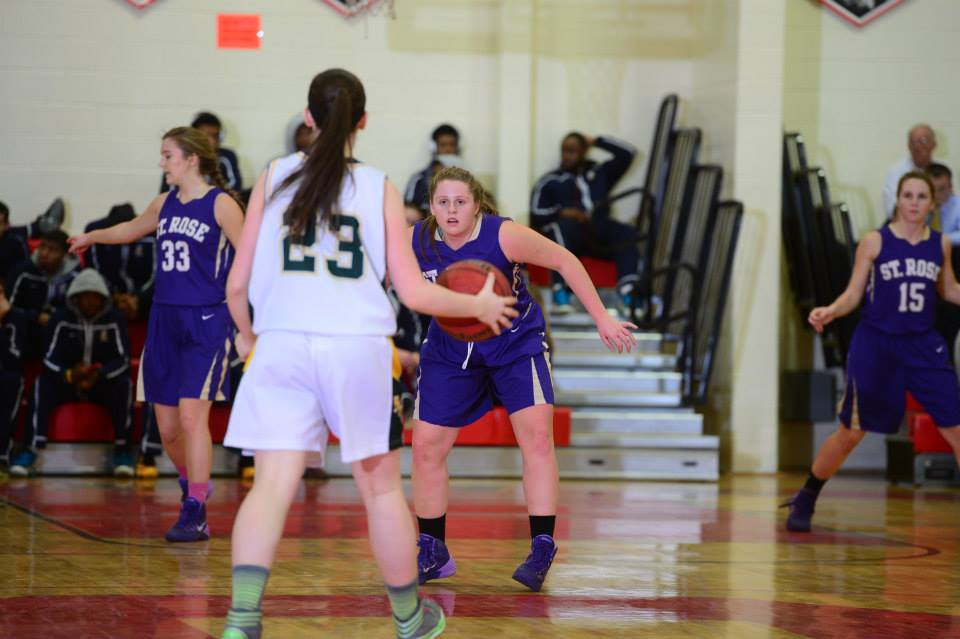 "LOOK I MAKE BIG PLAYS AT THE RIGHT MOMENT AND I DO MORE THAN SHOOT 3'S…YOU GOT IT FINALLY"

Payton "Darkness" Smith was BRILLIANT yesterday as she hounded JASMINE SINA in the first half as St. Rose built their lead. In the 2nd half She stripped the ball from the super talented Sina at half court for a big bucket and you would think that would kill the spirit of GSB. She then buried free throw after Free throw. She even threw in a baseline jumper at one point and it seemed GSB would go away as St. Rose built its lead…the problem is nobody told GSB…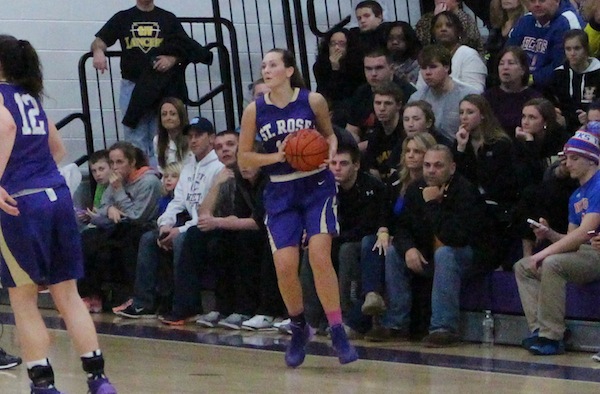 "YOU KNOW I AM THE BEST DEFENDER IN THE STATE, AND NOW YOU HAD TO GO AND MAKE ME SHOW OFF MY OFFENSE GAME"
Rose White has this thing for the big stage and she came in the game and rebounded, defended, got loose balls and brought some serious toughness to this game like no other player. You would think her actions would've surely killed off of GSB… it didn't.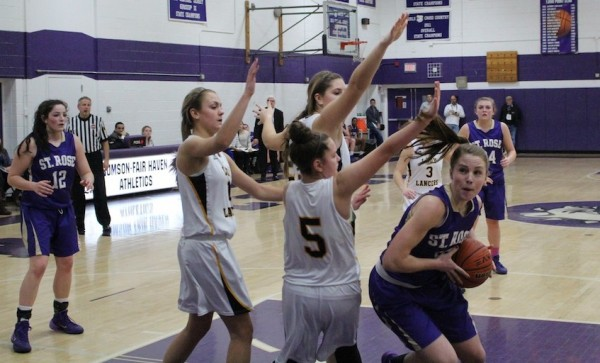 ROSE WHITE…"THAT'S MISS WHITE TO YOU"
Amy White allowed Joe Whalen to go deep into his bench and not fear losing a beat…but GSB didn't seem to notice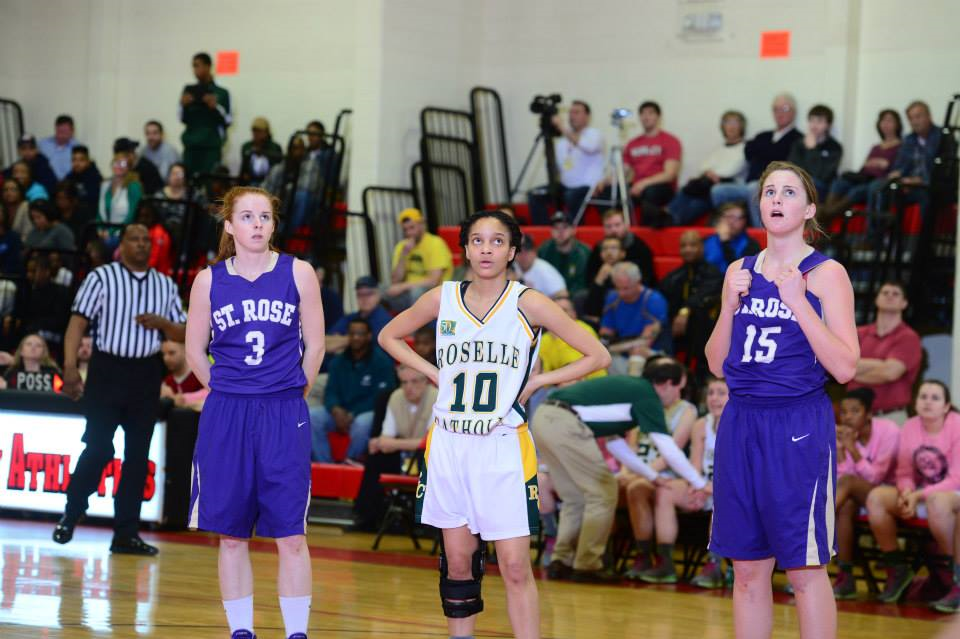 "LOOK I DO LITTLE THNGS..THAT MAKE BIG THINGS HAPPEN, ITS JUST WHO I AM..RIGHT SIS?"
Kat Phipps got hot and buried big shot after big shot early in the 2nd half and then she took advantage of her size vs the smaller GSB guards and posted up late and never allowed GSB to take the lead. She hit two big free throws that looked like it would be the final dagger…nobody told GSB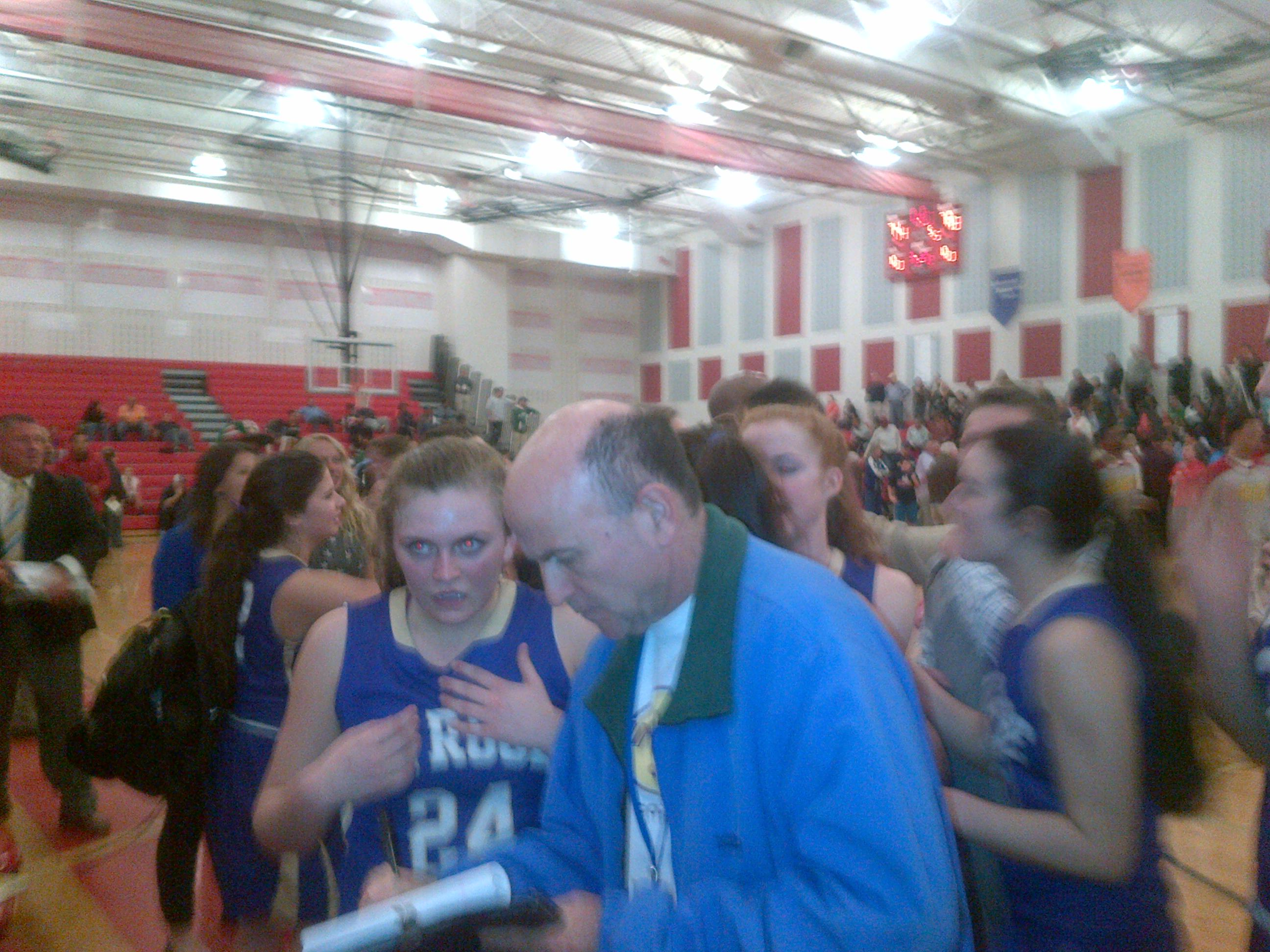 OK SO LET ME EXPLAIN IT AGAIN…I DO BIG THINGS IN BIG GAMES, NOW DON'T MAKE ME EXPLAIN IT AGAIN!
.
Jess "Big Game" Louro had another MONSTER DAY in a big game… 19 points, 7 rebounds and 9 assts and if that wasn't enough to kill GSB I guess that weren't going to die. Louro was so good yesterday it was scary!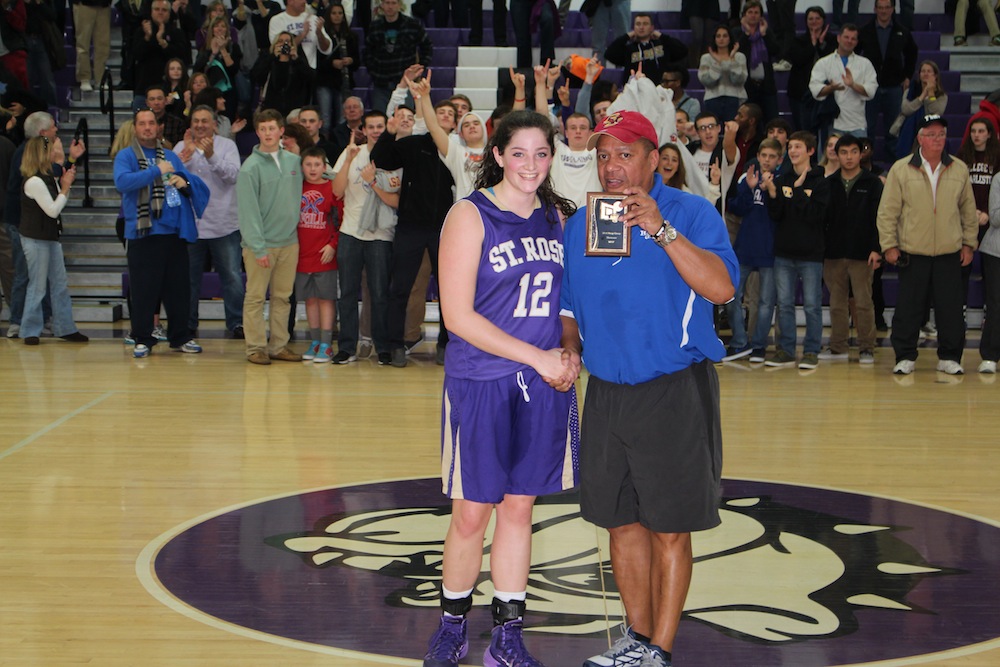 "HEY TINY ISN'T THAT CUTE? BUT THE TROPHY I'M AFTER IS A LITTLE BIGGER THAN THAT"
Joe Whalen was pure genius yesterday. He posted his guards late and he did it with wing entries and hi low entries. When his team lost their minds and selection and decision making went south, he let his team know to clean it up. When GSB's Sina made the game trying "3", he smiled on the sidelines…no worries kids was the message he sent. Whenever he saw a mis-match he yelled "take her" and when GSB had a chance to win the game with a Free throw, HE DIDN'T OVER COACH…..He used that last time out to freeze the shooter and not worry about saving his Time out for that amazing coaching move…she missed!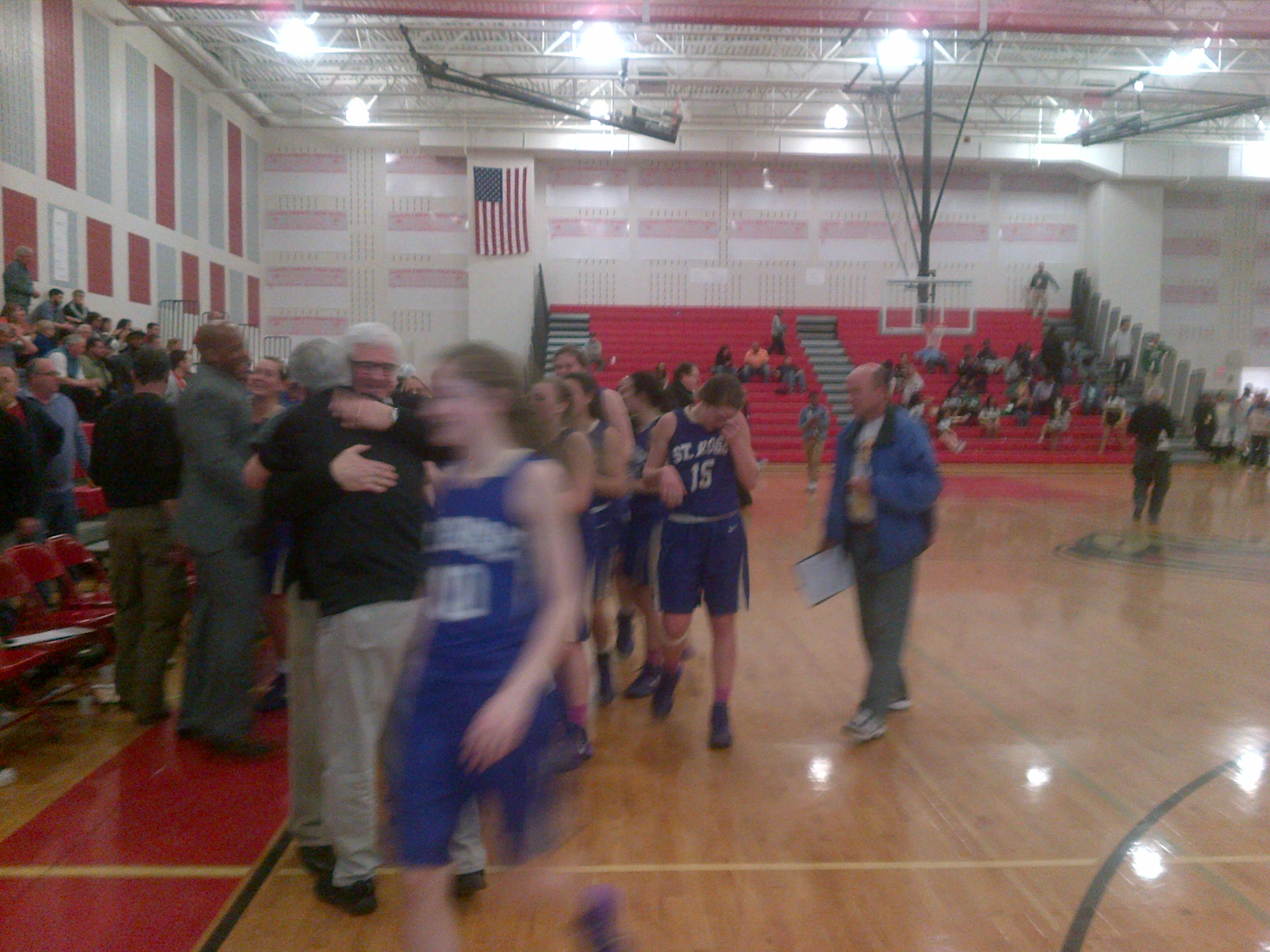 "LETS HUG IT OUT"
In the end what killed GSB was not one play or player, but a group of girls who decided that each player at some point would carry the load. Every St. Rose player that hit the floor yesterday at some point in that game…CARRIED THEIR TEAMMATES and it was something that St. Rose has done for each other all year….except now they are North Jersey, Non-Public B champions