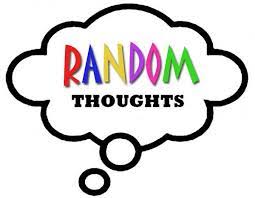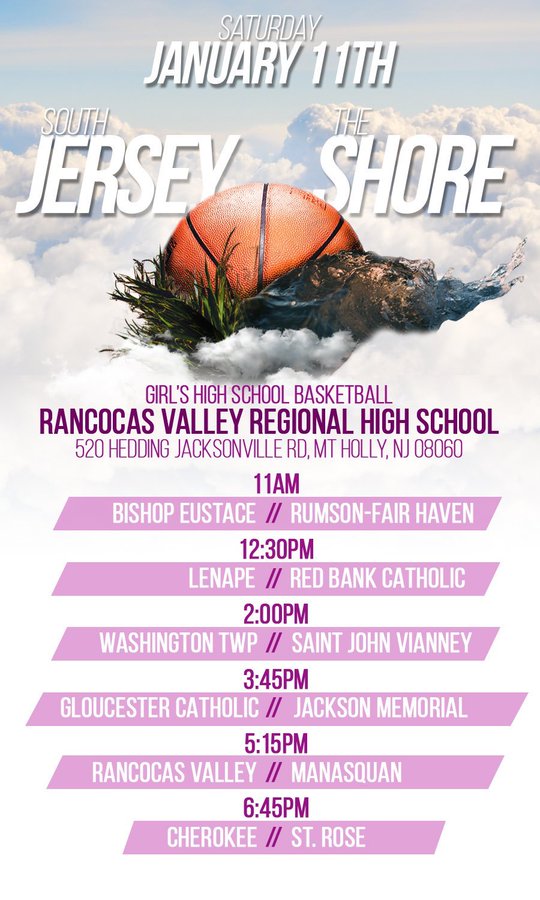 The last two weeks we have seen some great competition. I love when teams take on the challenge of playing competition. This weekend we have the Shore vs South Jersey. It 's a great lineup. The matchup of the day has to be #5 ST ROSE VS #9 CHEROKEE. It should be a fun afternoon of basketball. The South Jersey kids are going to be ready. This is a real chance for them to earn the respect they feel they deserve. While I'll be rooting for the Shore, I hope those South Jersey kids bring it.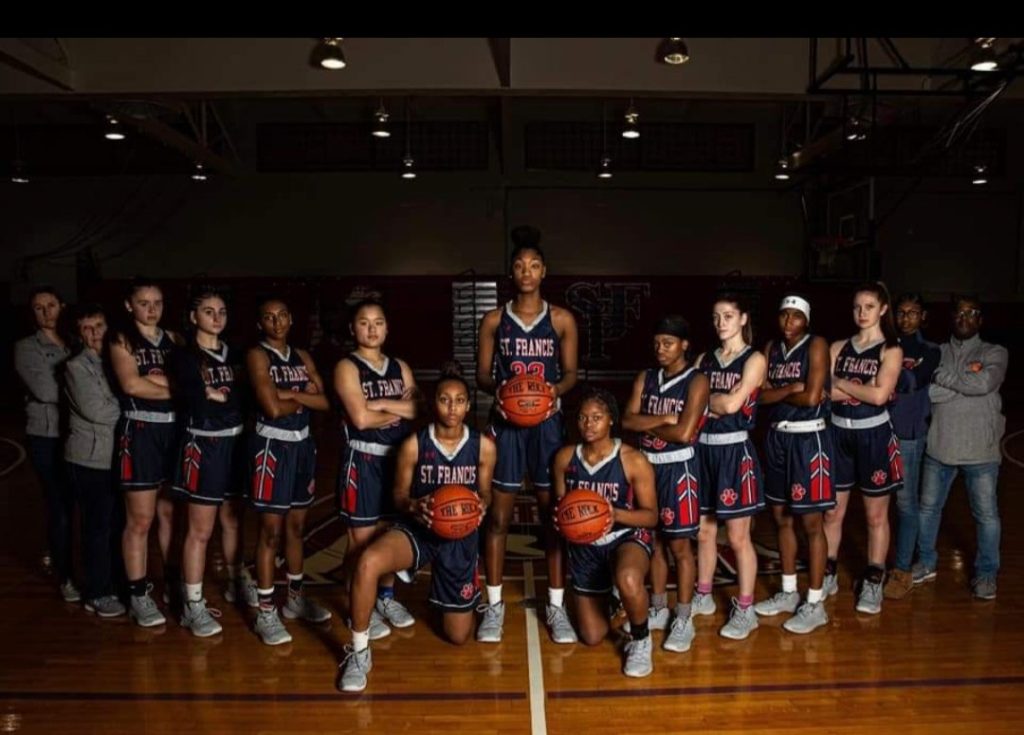 Manchester plays Montverde (FL) in the Metro Classic in Toms River who beat St. Frances of MD, who beat Manchester last week. Manchester reminds me of St Rose in the Whalen era. There were a great team in a non competitive division. So these games are a must to get ready for the SCT. Manchester showed flashes last week but if the truth be told never really challenged St. Frances. Tonight they are home. So win or lose this game will serve as a measuring stick as to their improvement.
Here is something nobody is talking about RBC has only played one competitive game. They have absolutely crushed everybody to this point. That could be a problem late in games at some point over the next few weeks. Also Justine Pissott got into foul trouble and barely played vs RFH because they didn't need her. Yesterday vs. Raritan she took two shots because of obvious reasons.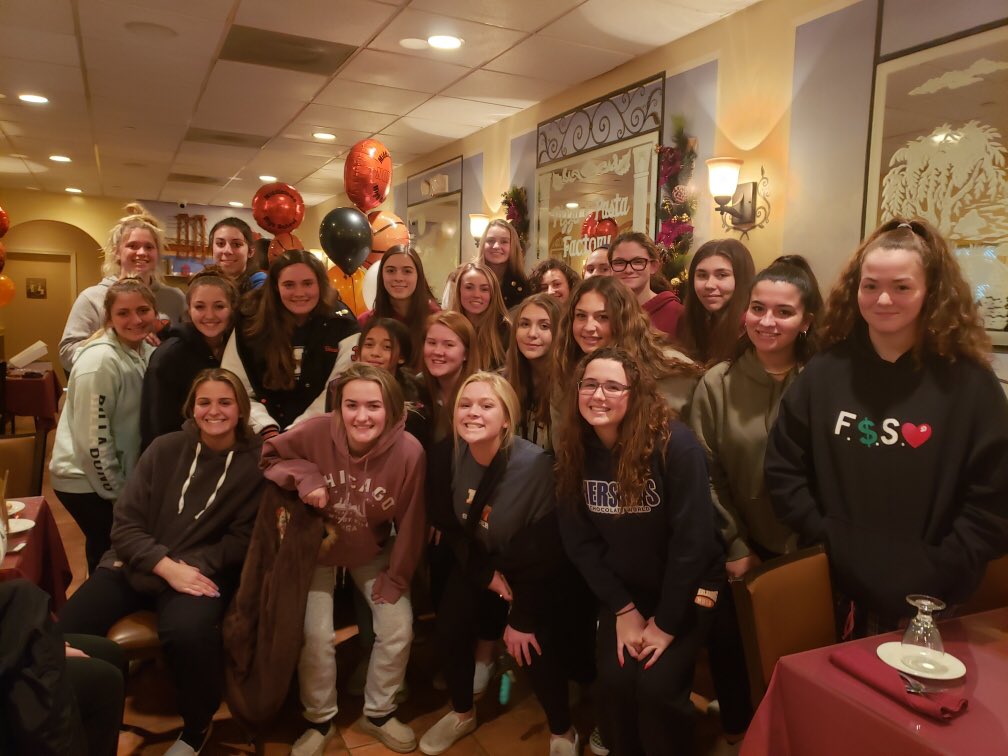 I will say it again. Justin McGee of Middletown North is one of the three best coaches these eyes has seen. I am not talking about the Shore folks. I am talking about the state. This guy is good… as in real good! Yesterday his team beat Colts Neck and held Camryn Foltz to 12 of COLTS NECKS 20 points in total. RBR, Manchester, Middletown South and everyone else couldn't hold Foltz under 20. McGee may not win as many games as others. But I will tell you this, he squeezes out every bit of his kids abilities until they beg for mercy. Now that's coaching.
As good as Madison St Rose and Katie Hill are, the key to SJV is the lesser known players. Ashley O'Connor and Megan Cahalan are D1 locks. Emma Bruen, has been everything Dawn Karpell could hope for and more. Christina Whitehead another D1 player has accepted her role as the fire power off the bench. A brilliant move by Coach Karpell and smarter move by Whitehead accepting her her role; because it allows her to shine brighter. SJV is #1 for a reason folks.
Shannon Coyle has done it again. Long Branch is undefeated. Don't ask me how. It just seems every single year Coach Coyle is in the Coach of the Year discussion. But she has out done herself this year. I have long said, Shannon Coyle should be coaching at the college level.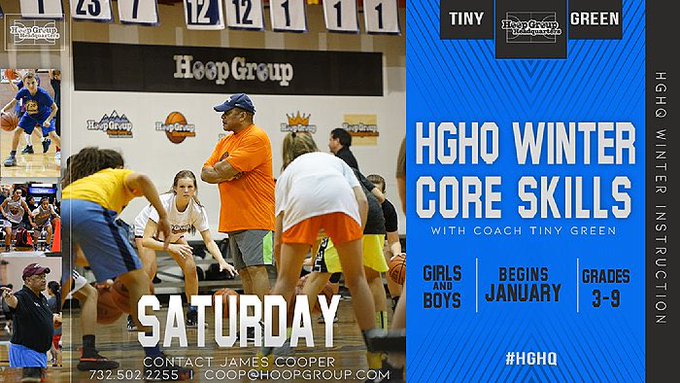 Core skills the weekend is going to be crazy loaded with talent. Interesting many 8th graders have not made decisions on high school. Many are making choices based on playing time and promises… folks let's see how that works out.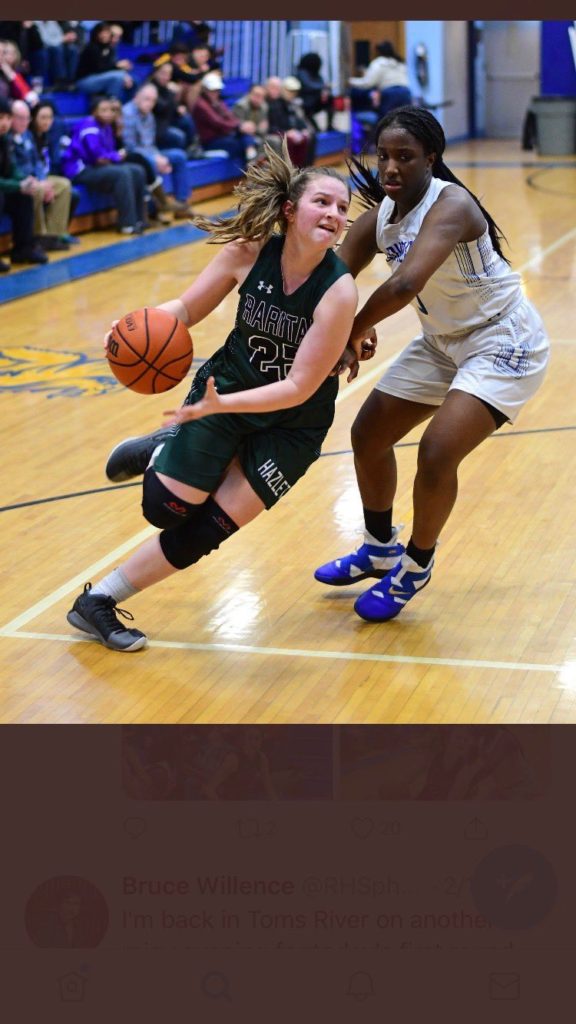 Lucy Alberici of Raritan is a heck of a player. She will get little if any love this year. It's sad because the kid can really play. In fact she would start for a most state ranked teams. She can handle, shoot, pass, defend and is great shape. It's a shame nobody Well acknowledge her talent. I feel she doesn't look the part is the reason why… more on her later.
Kristina Donza is putting up monster numbers this season. She has really stepped up. A nice showing tomorrow at the Shore vs South Jersey Showcase would go a long way for Jackson Memorial's case for Top 10.
RBR losing Caitlin Decker tonight vs SJV is a major lost. Worse its was RBR's best chance to beat SJV maybe because it's a home game. That is going to be a serious up hill battle tonight without her.
Grace Munt cleared to start working out without contact. No Guarantee that she will be able to return this year. But if she does, make no mistake RFH becomes a serious contender for the SCT.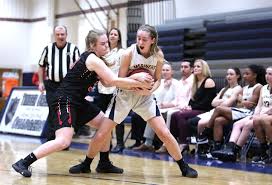 Toms River North just keeps rolling along. There 6-1… Kristina Johnson has been a superstar. Sydney Howell is coming into her own. Faith Wavershak has been brilliant from day one of the season. Jaclyn Benvenuto has been terrific with some big scoring nights. Julia Grodzicki has been heaven sent. She has been the most consistent freshman in the Shore. Her shot selection, ball handling, scoring and defense had surprised everyone. She my friends has a ALL FRESHMAN SPOT LOCKED UP.. finally Vikki Gillen is working on a Coach of the Year Award.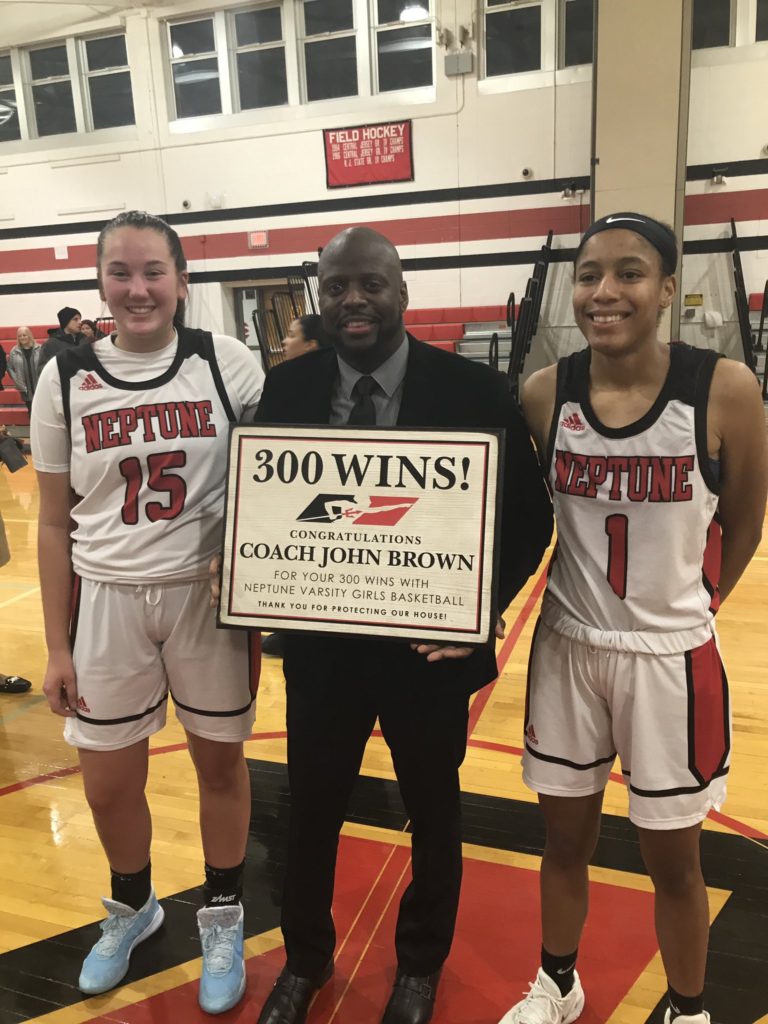 John Brown won his 300th game yesterday. The guy had done it all. He coached the best team in recent Shore history. Won the SCT and TOC. He has done all this at a public school and doesn't recruit. Congratulations.
Kayla Richardson is turning up the heat these days . She had 22 points and 15 rebounds last night. She and Mayerhofer are starting to jell. I would not write them and Middletown South, off just yet.
Here is something everyone missed. Wall knocked off Trinity Hall earlier in the week. Wall is well coached and seems to compete every night..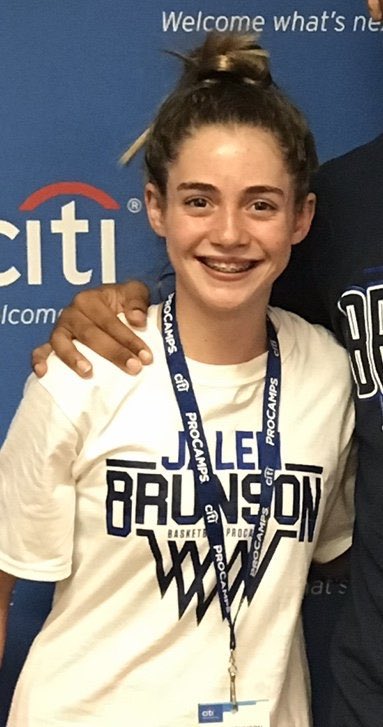 Is anyone paying attention to what Freshman Casey Prior is doing? She has made some timely shots in almost every RBC game to send opponents on their way or stop them did in their tracks. Prior is a great example of reaping the benefits of not having to carry a team as a baby..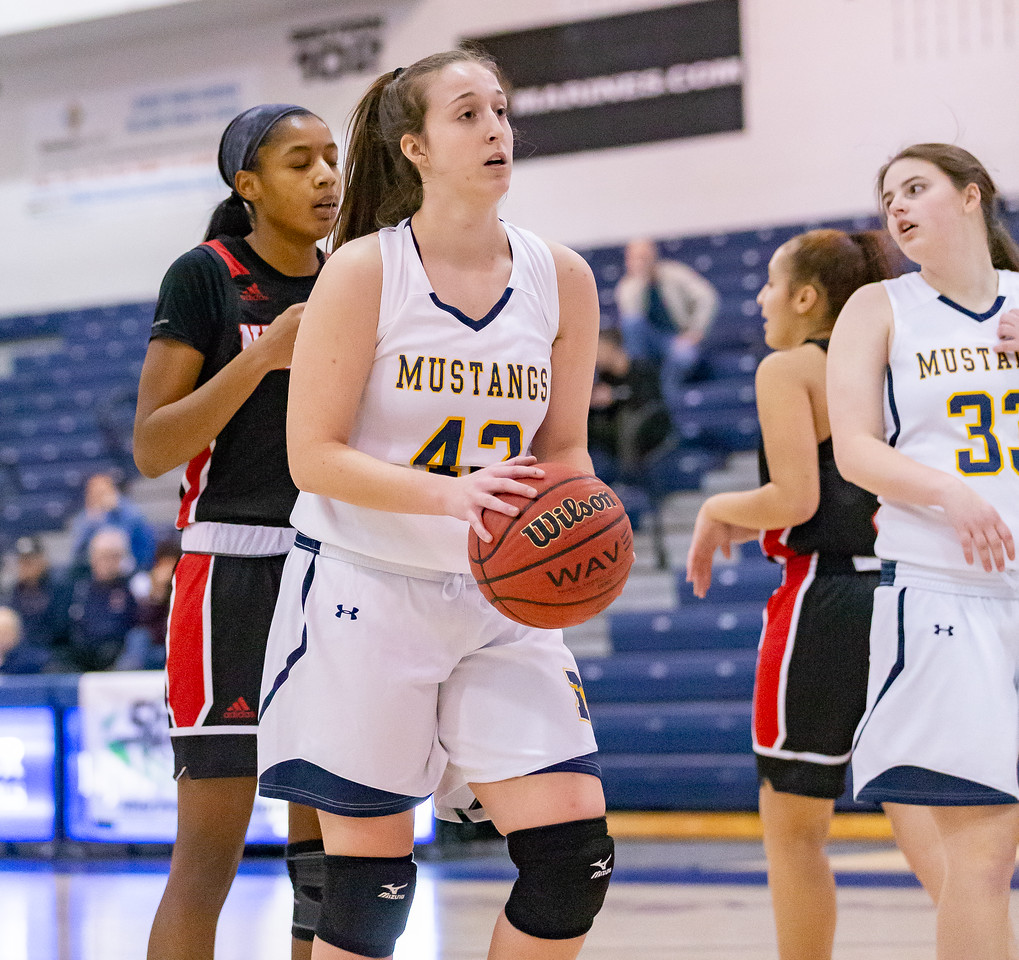 Remember I told you Jess Riepe was going to All Shore this year? Well is anyone doubting that these days. Folks she is basically playing on one foot and still putting up numbers. Riepe has scored in double figures in every game and her lowest scoring game this season is 12 points. She has been electric this season.
Speaking of Marlboro they play undefeated Long Branch and Top 10 Neptune next two days. If they win those games. They could find a path back to the Top 20 in time. First they must take care of business this weekend. Making layups would help

Now the question everyone keeps asking, why isn't Holmdel better? They certainly have the talent. I think moving Abby Ferguson into the rotation and starting her clearly will help. But the real problem is, Holmdel just has to be more competitive. They must find an edge and get gritty. Many of their players don't necessarily train in highly competitive atmosphere's out of season. But the division they play in is filled with killers, so a competitive nature is a must. I personally feel one good win could change it all. Ryann Taylor is a special talent who would start for just about every team in the Shore. Leah Nolan can flat out score. Oliva Palmer does just about everything. They almost knocked off #13 in the state Manasquan without Point Guard Carson Fontana losing by just 5 points. I say Holmdel is close and just needs a break.
Finally Nicole Melious mom went in for surgery regarding a cancer issue. Let's hope and pray for her mom and family.