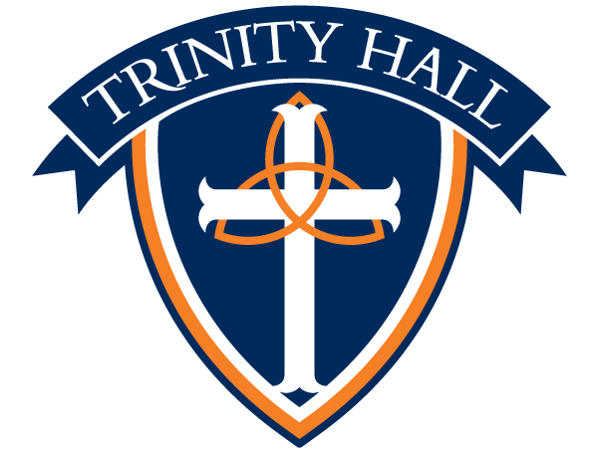 Yesterday Manchester and Trinity Hall played a little basketball game. It most likely was not on many folks radar. These are two teams and programs going in different directions. Manchester once a powerhouse program has fallen on hard times. Trinity Hall once the laughing stock of the Shore is now moving towards what Manchester once was a powerhouse. But yesterday both schools showed they have something in common. They both have one of the best young players on the entire east coast. Yesterday Devyn Quigley of Manchester and Nina Emnace of Trinity Hall put on a show of shows.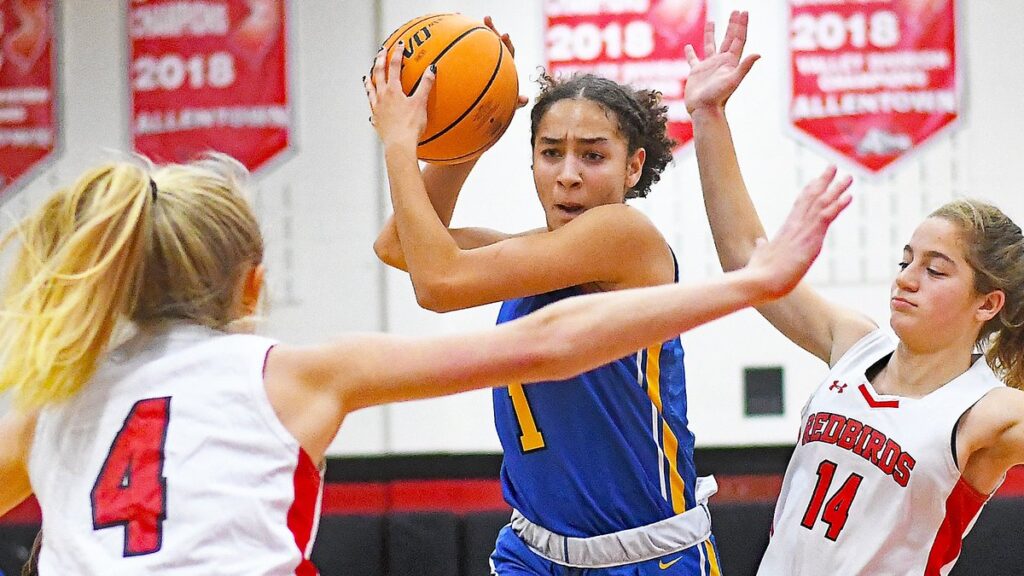 Devyn Quigley's yesterday had 29… 12 rebounds … 4 assists.. . 2 blocks and 2 steals Nina Emnance stat line read 26 points 5 rebounds .. 3 assists … 7 steals… too many deflections to count and a huge block shot. Two of the best young guards guards on the east coast showed why they are special. They showed why they are two of rhe best Sophomores in New Jersey. Last year Nina Emnance was the freshman of the year. Many believed that award should be hanging up in Manchester. So the two young stars went after each other like two heavyweight champions in a boxing ring. Each topping each another one play after another. Yesterday these two players reminded college coaches that they are different than everyone else.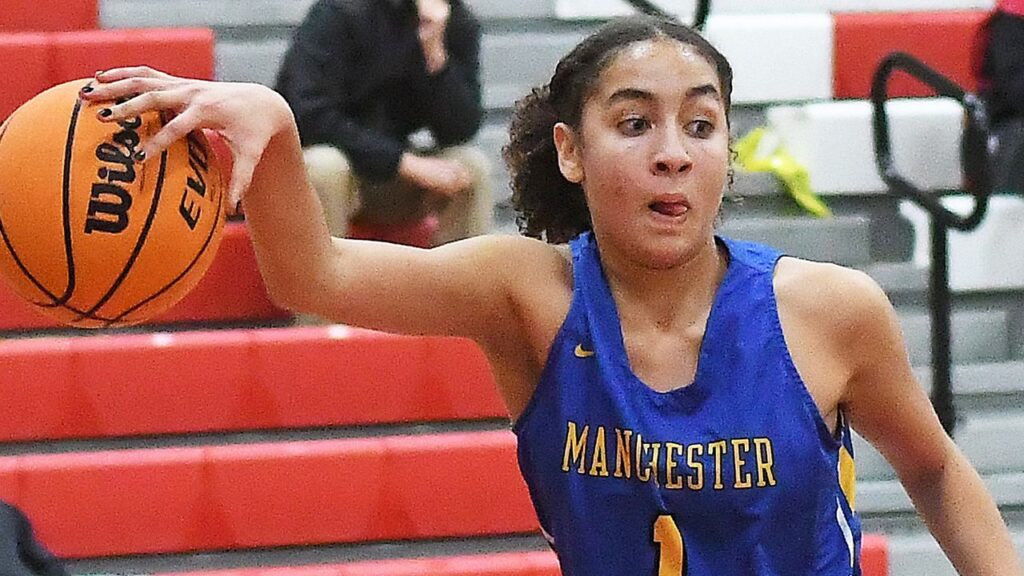 Yesterday Devyn Quigley and Nina Emnace looked out of place yesterday afternoon. Despite being just sophomores they looked like grown women playing with 8 other little girls. Yesterday everyone would have been better off just sitting down and enjoying the award winning show being preformed by the two star Attractions. That's because yesterday was "BIG DOG" time. The big dogs were on the loose. Yesterday was grown woman stuff on full display. Devyn Quigley showed why she is the most versatile point guard we have seen in the Shore Conference in recent years. She once again showed why she is the best rebounding point guard in recent Shore history. Nina Emnace showed why her 74 inch measured arm length makes her the best cookie monster these eyes has ever seen in his time covering the Shore. Her quickness is rare and breath taking. Both players yesterday dominated the game in a Variety of ways. Devyn Quigley started out by burying jumpers from behind the three point line with 4 in the first half. She was merely sitting the table for the real exciting stuff to come later.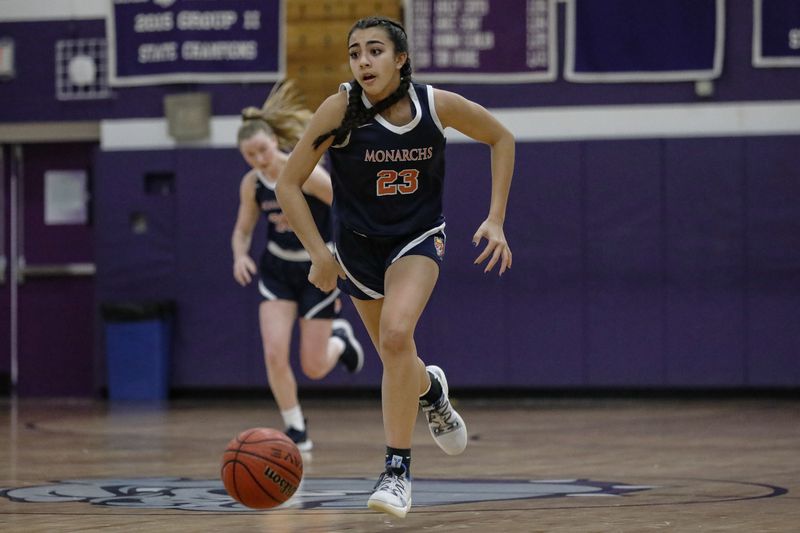 Meanwhile Nina Emnace dominated in transition with dirty finishes at the rim. Then later in the game Devyn Quigley showed why we have never seen a rebounding point guard like her. While Nina Emnace was doing her best cookie monster routine. It should have been a signal of things to come. This all added up to a heavyweight batte of superstars, future player of year winners, future Power 5 recruits. This was showtime because you couldn't take your eyes off either young superstar. They were worth the price of addmission.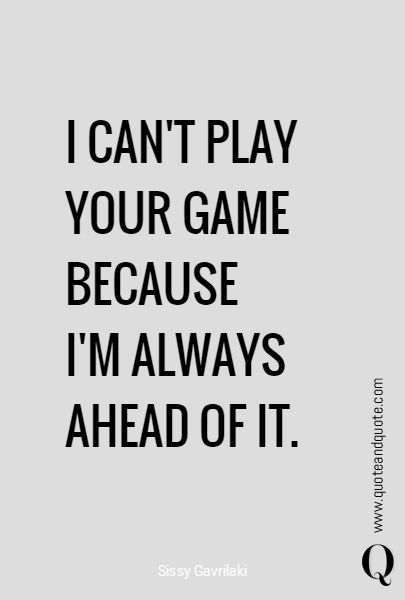 Too often great young players are given a green light to make them happy. They don't understand the importance of shot selection or decision making. They don't understand quality shot selection leads to excellent team chemistry and high percentage shooting. You see yesterday Nina Emnace and Devyn Quigley between the two of them did not take a single bad shot the entire day. They are true superstars not high volume, low percentage shooters who are ball hogs. They play the game the right way. They dominate the game the right way. Its called basketball IQ or understanding how to play with purpose. The skills sets that separate the great ones and make no mistake… DEVYN QUIGLEY and NINA EMNACE will one day walk among the greats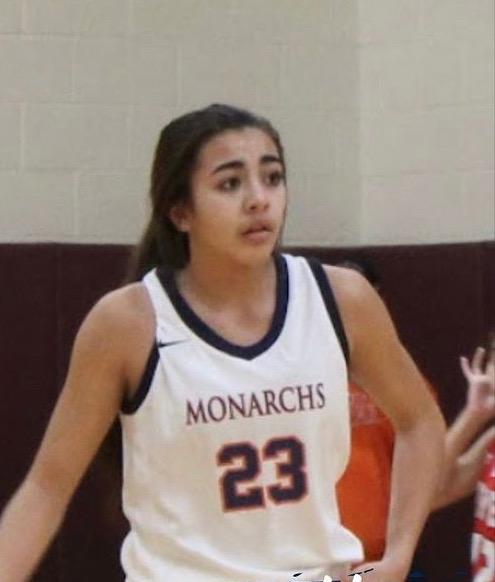 Yesterday Devyn Quigley somehow willed Manchester to a lead in the 4th quarter. It looked like she was going to lead her team to the upset victory. But Nina Emnace stepped up and saved her Trinity Hall team. it was that way all day yesterday between the two. It was a fight to the end, a battle of anything you can do … I can do better. This was the true definition of two players trying to out do each other. it was two Fabulous young stars trading blows. Everyone else seem to be spectators just enjoying the show and why not? Because it was an award winning show indeed by the two young talented gifted players. It was a show to remind college coaches that these two are among the best young players not just in New Jersey but on the entire EAST COAST as well. They are different from the rest of the crowd and put on a show for the ages yesterday and let me be the first to say!
Thanks for memories Devyn Quigley and Nina Emnace lets do it again real soon…. PLEASE⭐️😄👏💪