The fall AAU season is officially over and it went out with a bang. College coaches had a chance to peak at kids in an AAU setting for the last time until April. The end of the fall AAU season now allows High School coaches to get the full attention of their players. Players now have a few extra hours a week to work on skills sets and study. There were some real highlights this weekend.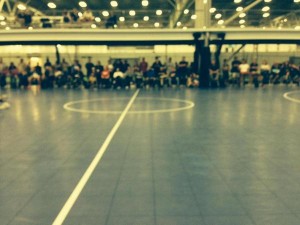 The number of coaches following the Shoreshots AMAZING…NAME RECOGNITION MATTERS
This past weekend nothing was more impressive that the number of coaches that followed the Whalen Shoreshots. The number of coaches at their games this weekend was shocking, when you consider the fall recruiting period must have coaches on a tight Schedule. So why all the coaches following this group? One reason for sure is Nicole Morris, who right now is as in demand and as good as any point your know. On Sunday Morris had 5 threes in game one and backed that up with 6 threes in game two. One Division one coach texted  "Nicole Morris is the best player in the gym". Plus adding newcomers Haley Dalonzo, Caitlin Carroll and Gabbie Davis I'm sure didn't hurt either in drawing so many coaches.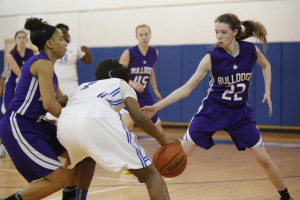 Nicole Morris  may have been the best guard in the gym!
The Molly Collins story is really a great one folks. This is a kid who has really shocked me with her overall talent and skills. I got my first look at Molly Collins as she put on a show for Mon Don at the Hoop Group Fall league. Collins is a deadly shooter and can get any shot she wants, but its her court vision that shocked me. She can pass with either hand and more importantly understands when to pass the ball. She had 15 threes and 24 assists playing up with the 16s…she has a real chance to be Freshman of the year.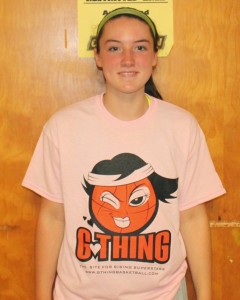 No player has improved their stock more than..MOLLY COLLINS!
When people text me how well a player preforms I always chuckle because in more cases…you never know. But in the case of Josie Larkins it was nice to hear she jumped right of the gate this weekend with 15 points and was great all weekend. No question this kid will be on everyone wish list at some point. By the way her Lighting team was 4-o this weekend!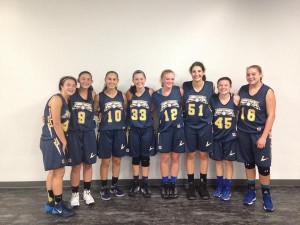 The lighting went 4-0…
The Bob Mortorelli CJ Hawks 2017 team is really an all star team. They have a big time post player in Christina Dincindio, a great small forward in Maddie Doring and their guards Sidney Caffaro and Christina Antonakakis are studs, all 4 are Division one locks. There entire team is loaded and maybe that's why they went 4-0 and crushed the competition.
Now it was not all good new this weekend as Wagner Recruit Emily Uribe may have torn her ACL. Its a tough break for a good kid. But remember folks this kid does not start college for over 2 years. What is bad is that SJV for a 4th consecutive year may lose a star player.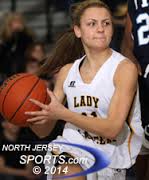 Wagner recruit Emily Uribie was injured this weekend..
Speaking of SJV Gigi Caponegro broke out her new found jumper. Caponergro had coaches smiling and realizing that she is a special talent and a first Team All Shore type player. The SJV team went 2-2 without Kelly Campbell and Kimmi Evans…
How about Kelly Crouch despite playing for her Shoreshots team, jumping in to fill in for the injured Uribe. Crouch played 3 games on Saturday and Sunday. Folks this is a kids with D1 offers, but understand being a teammate matters…ALWAYS! ...GREAT JOB KELLY.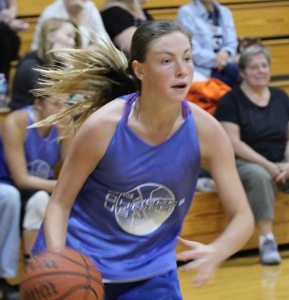 Rose Caverly helped the lighting go 3-1
The Caverly Lighting team had a nice showing with a 3-1 record as incoming star freshman Lindsey Mack of Seacucus and Rose Caverly of RBC led the way. It was a nice showing for this new group. Mack and Rose are both two of the top freshman in the state!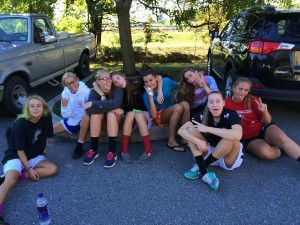 Some teams know how to enjoy the moment..THE WILDCATS17
The Dream Team better known as Masonious Wildcats, played in the toughest 11th grade bracket and went 2-2. They lost a few close games late by 3 and 4 points. This despite having a team made up of a 8th grader and sophomores. The Wildcats are a rare group of talented players that has come together. Adding Hannah Scanlan who one patriot school asst coach told me "has a chance to be the best post in the Shore" and future Division one wing Katie Rice only makes this crew even more in demand for college coaches.
Interesting the Chelsea Crowe led Sting went 1-3 but every game was a war. Most AAU teams are adding players so the chemistry of many of these teams will look much better in the spring. Maldonado Sting always puts together well run organized teams…this year will be no different!
It was a productive weekend for coaches and players and now everyone can get back to the business of school.  But their are some big Open Gyms this weekend. Mon Don has one tonight and Manasquan will have a open gym tomorrow night….I think Courtney Hagaman is one of the most under recruited kids we have seen in years…
NBS IS BACK THIS WEEKEND…YOU CAN NOW SIGN UP FOR THE PRE SEASON PREP!
THE FALL HOOP GROUP PRE-SEASON SCHEDULE OUT
BETH CHAMBERS  has joined forces with Dawn Karpell and are forming two high school AAU teams…Tryout are this weekend..