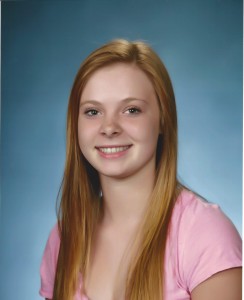 Lindsey  Morris chasing a dream

Her sister is one of the most recruited players in the Shore these days. She hears the phones calls and sees the letters and the attention her sister gets everyday. But for Lindsey Morris, this a time of happiness because she loves her twin sister and knows that Nicole has earned every drop of the success that has come her way. But Lindsey Morris has dreams of her own and everyday marches closer those dreams.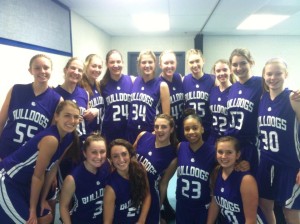 Lindsey Morris freshman year
Lindsey Morris is one of the hardest working kids I have ever met. She is a kid that has spent a lot of time in the background. When people talk about Rumson basketball, her name is not the first one that comes up. Just like when she was a freshman and received almost no varsity time. But that year it wasn't so bad because her sister sat most games right next to her. It was a tough time for the Morris twins.
Last season Nicole Morris started to show flashes of why so many people consider her one of the best point guards in the state these days. While people were talking about how special Nicole was becoming, nobody seemed to notice that Lindsey Morris had stepped up in a big way. She was the 6th man for RFH last season. It was Lindsey who just may have been the most improved player on the RFH basketball team.

Close sisters Lindsey and Nicole Morris who play for the Shoreshots
This past summer Lindsey Morris took another step towards becoming a better basketball player. She improved her ball handling and worked on attacking the rim. She attended camp, not Elite camp, but a regular basketball camp for players with no agenda other than getting better. You see Lindsey Morris understands it about the long race. It's about long-term development. When you think this way, you cannot have a ego, you can't be upset when others get attention and you have remember the winner of the race is the one who crosses the finish line first.
Lindsey Morris knows she is a high Division 2 player right now, she receives letters and phone calls. It's nice and it gives her a reason to work a little harder in the gym. But Lindsey Morris dream is to play at the Division one level one day. She knows the odds of any kid playing Division one basketball is stacked against you. But Lindsey Morris has taken the approach that time is on her side. She believes that as a junior she has two years to make her mark…and nothing is going stop her from giving it her best shot.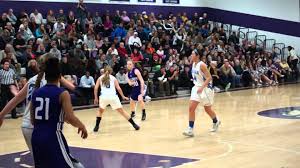 Lindsey was the 6th man as a Sophomore
Tomorrow Lindsey Morris will suit up for the Whalen Shoreshots, that is loaded with Division 1 players being recruited by a number of schools. She fully understands that she will not be the drawing card that brings the coaches to the table. But what I know is she is 100% confident about is that she will be one of the most improved players on the court. She also understand that colleges will notice how each time they see her she gets a little better.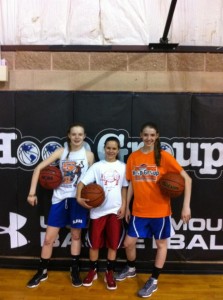 Twins Lindsey and Nicole Morris
Lindsey Morris keeps trucking along; doing what she does everyday…IMPROVING. She is running the good race right now and it's a smart race. Because at the end of the day its how good a player she is in the year 2016 that will determine if she reaches her dream…Lindsey Morris is on a mission folks and this weekend is just a small step towards fulfilling that mission…College Coaches here is some advice from me…I think Lindsey Morris is the type of kid that stays on course on and off the court … you never fail with this type of kid!
 GOOD LUCK TO EVERYONE THIS WEEKEND!