Hard to imagine a more motivated squad than Squan tonight, though. I think could have played UConn for lunch money and kept it close.

— doug (@dugpound) January 11, 2019

Last night RBC ran into a group of wound role players and babies. They also ran into a coach whose team was highly motivated. They ran into a  upper classmen who wanted to show she could bring something to the table. But more that anything else, RBC ran into LOLA MULLANEY and FAITH MASONIOUS who both WENT OFF LAST NIGHT. The result was a massacre took place in Manasquan.
There is no question the Manasquan babies heard the whispers after getting crushed by St. Rose Tuesday night. They heard the stage was too big, the lights were  too bright. They were a wounded group. They have heard the noise and the talk about the RBC babies. So last night it was the RBC babies who diapers needed a change not the Manasquan group. With Annie Makos, not in the lineup. The Manasquan babies once  again were going to have the spotlight squarely on them. Last night they embraced the spotlight. Brooke Hollowell, moved into the starting lineup. She responded with a shining preformance on both sides of the ball. Gone was the blank stare from two days ago, replaced by a look of  determination. She  promptly let her teammates know she was ready to play by banging out a three point jumper to get Manasquan going. Then she took RBC guard Sophia Sabino and threw a pair of handcuffs on the talented guard. Sabino did not beat Hollowell off the bounce once in the entire last night.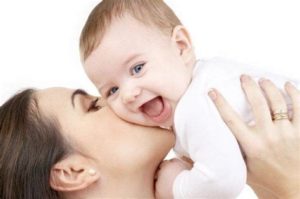 Georgia Heine shot an air ball two nights ago and fell apart. Last night the freshman shot a air ball and got locked in, it's called growth. First she took RBC's star freshman Justine Pissott's confidence away by playing sticky defense. Her length caused Pissott to pause and pass up open shots. Then she crashed the boards and more than anything else played with all the poise of a veteran. She moved to the point guard position and ran the offense. This freeded  up Lola Mullaney and Faith Masonious from having to be the do everything and be everything on offense. The final box score will show,  Georgia Heine last night was the best baby wearing a uniform with 7 points, 6 rebounds,  3 steals  and 3 dimes. She was as Billy Crystal would say Marvelous. Dorothy Loffredo's box score will look uneventful this morning. But her hustle and total confidence last night was on stage for all to see. It's clear she made a serious turn last night. The Manasquan babies derserved a big kiss last night
They say it's the upper classmen who are the key to any team. They have the experience, the confidence and chops to step up. Last night  RBC's senior guard Julia Sentaro stepped up big. RBC has been waiting for any of there upperclassmen to step up in a big game. Setaro finally did so for the Casey's and Coach Montano. But junior forward Kate Leturgez stepped as well for Manasquan . She hounded freshman Ally Carman into quick point blanks missed shots at the rim. Then she got on the glass and got 6 rebounds. But it was her scoring which Manasquan has been missing. She had 10 big points on the evening. Kate Leturgez wanted to remind everyone it's a long season and she bounced back like a pro yesterday. She was sensational on both sides of the ball.
Lisa Kukoda was without Annie Makos last night. But she was  not with out two of the best players in New Jersey. Lola Mullaney and Faith Masonious were ordinary vs St. Rose. They were not themselves the entire evening. They watched there teammates get crushed under the pressure of the big lights. But last night there teammates showed up and the two stars went off…Lola Mullaney reminded everyone the The Player of the Year Award is only a hop, skip and jump from her hand. She was dominate last night in every phase of the game. RBC had no answer for Mullaney all night. She had 31 points, 9 rebounds , 6 assists and 5 steals. Last night Lola Mullaney reminded everyone…not yet…Manasquan is alive and kicking. Faith Masonious scored a lot of meaningless points on Turesday. Last night it seemed every point she score was more  devastating than the next. She knocked down three's,  got to the offense glass and posted up for buckets. She scored a meaningful heartbreaking 17 points last night. She had nine rebounds and 5 assists. She turned RBC front-court into ghost.  She was Faith Masonious all night and RBC was the victim of a player who wanted real pay back.
There was beating that took place last night. RBC was roughed up and to make matters worse there star and best offense player Justine Pissott got injured. She had been playing with a broken finger. Now she may have to sit or worse be out for the season. The romp was well on its way before she got hurt. Joe Montano knows his team has real scoring issues. Without Pissott he has MAJOR scoring issues. The options available to him are limited. It's funny because that's exactly what people were saying about MANASQUAN before the last nights 76-48 win over RBC…just like when Manasquan beat RBC by 30 points last year…only to lose in the rematch.  RBC would be wise to take a page out of the Manasquan play book….one game, one night does not determine the future….LAST NIGHT MANASQUAN PROVED THAT!
TOMORROW…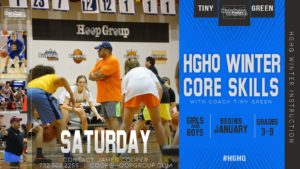 SATURDAY CORE SKILLS TOMORROW
3rd-6th Grade..9am-10.30am
7th-12th grade…10.30-12pm..followed by Free Shooting Session
*all players may attend both sessions for one price,  once signed up
Coop@hoopgroup.com…spots available