There is an old Ray Charles song called the mess around. It's a snappy upbeat tune, he makes you want to tap your feet and clap your hands, it was big hit.  In recent years the Jackson Liberty has a song of there own. It's  called the Kick around, and there is no toe or hand clapping. The kick around is what has been happening to Jackson Liberty over the years. But they have a new tune these days and it's a hit…it's  called LOOK AT US NOW. JACKSON LIBERTY is shocking everyone this year.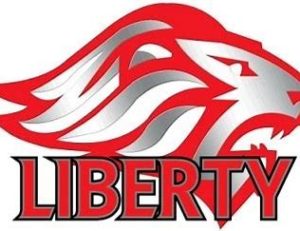 Recently I was talking to RBR Coach John TRUHAN, about some of the great coaching jobs being done around the Shore. Coaches Mary Beth Chamber, Dave Callahan, Tom Brennan and Dave Haggenson come to mind immediately. Then Coach TRUHAN said "you have to like what the yong girl at Jackson Liberty is doing" He then told me Jackson Liberty had 7 wins. My jaw dropped and immediately, I jumped on the internet because I had some real questions. Like who was the coach, who are the players and who were they beating. I have never  seen a Jackson Liberty game… for good reason too! In the past 5 years the most wins in a season has been six. They have had a season with Zero wins and season with one win…that have been kicked around by everyone.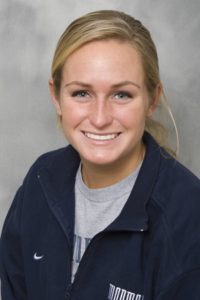 First I wanted to learn a little about Jackson Liberty Coach Sam Savona and here is what I found out. First she played D1 lacrosse at Monmouth. But she played basket at Liberty and FDU MADISON before transferring to Monmouth. Here is something else I found out about Coach Savona, she is all about kids playing hard. Everyone I spoke to regarding her program said the same thing "her kids play hard" . Now this is not Coaches Just saying nice things. One coach said " win  or lose  your kids are going to feel them the next day". She has created  a real identity for a her program to lean and build upon. Coach Savona took over a program 4 years ago that did not win a single game. She had no returning players and had to start  from scratch. That's why it's amazing today her team has exceeded there win total for the past 4 years in a season with 8 wins  on the season. Liberty  went a four year period with 12 wins total. But Coach Savona, believes in hard work and getting better.. They have already  beaten 4 teams they lost to a year ago. Amazing win a Holiday day Christmas Tournament in Long Branch. They are currently ranked the #1 seed in Central Jersey Group 3. I could go on forever but all you need to know, is if this contuines, this will be the biggest turn around of a program in Shore history. Sam Savona, may not be a household name right now…but she is CLEARLY THE LEADING CANDIDATE FOR COACH OF THE YEAR.
I want to say this AGAIN, because it's THAT important.

"Challenge your comfort zone and growth will occur."

Maura Carney is BALLING OUT! Career high 25pts last night! As a team, Lib. has more W's already than last year. They're still SLEEPING @MauraCarney18 – WAKE'EM UP! https://t.co/cbNR0yvwD5

— Garry Linton (@iamtakeflight) January 9, 2019
Maura Carney is just a Sophmore with not much of a reputation. She averaged 8 points and 5 rebounds a a game as a freshman. She even had a season high 18 and 8 in one of those rare wins last year. It should have been a sign of things to come. This year she is averaging 13 points and 3 rebounds a game. She has been beastly since the start of the season. She scored 25 points on openg night vs  Point Borough and in Liberty's last game dropped 25 points against Lakewood. She has been just want the doctor ordered to help Coach Savona's team get over the hump. She may not have a rep but she clearly has a big game. Now folks are finding out. I can tell you, I didn't know one player on the Liberty roster. I doubt anyone except hardcore Liberty fans know one single player on there team. All Shore and Post Season  Awards are for other teams. ..well Carney may be changing that.
Stubborn D + Carney & McGees = more wins already than last year for Jackson Liberty https://t.co/HrAFMQWftk @ShoreSportsNet @JLibAthletics @JLHSLionRoar @JLHSRedZone @libgirlsbball @tavaska99 @MauraCarney18 @sigmon_logan @kaylan057 @mcgeeamber312 @haileymcgeee

— Gregg Lerner (@GreggLerner) January 8, 2019
Amber and Hailey McGree have been around since the beginning. The two sisters are seniors now. They are three sport athletes who have seen the lean days. Hailey averages 10 points and 3 rebounds a game. She has had some big nights, like her 23 points in a revenge win over Pinelands. Her sister Amber is averaging 5 points and 6 rebounds a game. Her near double/double vs Barnagat may be the reason, Liberty got a little revenge by finally beating Barnagat; a team much like themselves 3 years ago.
Jessica Cannestro is just a baby. But has been thrown into the fire. She is averaging 4 points and 5 rebounds as a freshman. She is reliable baby who has shown she can also be Spectacular. Like grabbing 18 rebounds against Lacey. I think it's safe to say no other freshman will do that this year. But Jackson has been full of surprises all year. Kayla Nelson is junior and she too has been around from the beginning. She is averaging 6 points and 2.5 rebounds a game. Those are increases from a year ago. She's  that rare player whose numbers have gone up each year, she has played. She has had as many as 6 assists in a game. Her two steals a game have to be welcomed by all Liberty fans. She has been on point all season with her  contributions. Ashleigh Tavaska is another junior, she averaging 4 points and 5 rebounds. In the win over Pineland she doubled her season average with 9 points and found time to grab 5 rebounds.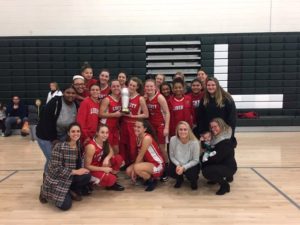 Jackson Liberty is mixture of young and old. They not a deep team but rather a team tired of getting kicked around. They've started something new and exciting.  The possibilities are many. The kick around is old news. Jackson Liberty just may have the Coach of The Year, a All Division player player. Not to mention a chance to play in the SCT and State tournament. Nobody could even  imagine that 4  years ago, let alone this year. That is with the exception of  Coach Sam Savona and her bunch of nameless upstarts!!
Sign up now….coop@hoopgroup.com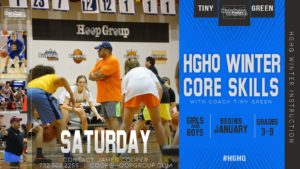 .
.