If you are new to the Shore Conference the name Brad Hagensen may not mean a lot to you. But if you are a Shore Historian or a SJV fan the name has fond memories of year's gone bye.  Coach Haggenson was the head Coach of SJV at one time and won a TOC with a pretty good coach by the name of Dawn Karpell. The Colts Neck girls basketball team spent most of the summer and fall without a coach and without all everything player Haley Unger getting ready for the season.  Expectations where not high to start the year, but that has all changed since the arrival of Brad Hagensen.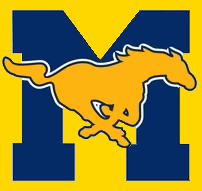 Brad Hagensen has seen enough basketball in his time, that nothing surprises him. On the other had the Marlboro players were in for a surprise when the no nonsense coach showed up. First he made sure that his team understood that they would speak with one voice and that was his. Then he made it clear all eyes would be on him in games and practice. Gone would be the loose play and discussions, it was going to be his way or no way…and guess what…the kids loved it.  All good coaches know, players and kids in general like disciple when it measured out fairly and respectful.  It clear Coach Hagensen has won this group over. His kids now run offensive sets and all are expected to know the offense, a major change from last year. Then he has brought the SJV philosophy of everyone plays hard and accepts their role….and the Marlboro kids are doing just that and WINNING!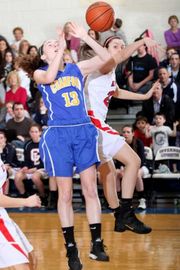 Shatsky is leading the team in scoring and leadership
Last weekend Marlboro crushed Colts Neck in shocking style. It's one thing to beat a team that won the State Group 4 title, but to totally dominate them is an entire different thing. Marlboro led at the end of the first half 27-7 … won 51-23. But if you want to know how all this is going down let me explain it to you.
First you start with three players that most folks know about. Nicole Shatskey is Marlboro's leading returning scorer. She has already had big nights early in the season. She has been a double figure scorer in every game, while running the point. Shatsky has been the heart and soul of this team. She also happens to be very underrated.  Then there is one of the most improved players in the shore… gym rat Molly Weiss. Weiss whose natural position is the point is playing the two. Weiss gives Malboro another ball handler and  much needed outside shooting. She opened the Colts Neck game with two deep bombs. College coaches Molly Weiss is becoming the real deal.  Tatum Evans  has  D1 talent and her athletic talents were on full display last year. It clear Evans is more determined than ever this season. Losing Haley Unger was supposed to be the kiss of death for this team. But Tatum Evans has stepped up and is playing like a future star. These three are the backbone of the team, but they are not along by a LONG SHOT.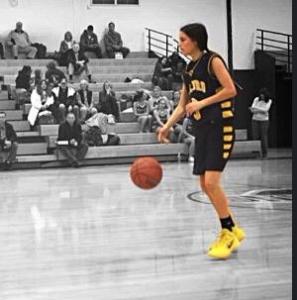 Weiss has been one of the biggest surprises of they year
 If you really want to know why Marlboro is alive and kicking, I give you the NO NAME BUNCH. Jessie Iacobellis is probably a name you just found out about last week as she was MVP of the Metuchen Holiday tournament. If anyone said that they saw that coming I got a bridge to sell you. Kristi Casale who will be attending the Michigan Nursing School next year has been putting a hurting on the competition. She is averaging close to double figures and guards the opposing teams' best player most nights. Danni Mark is 6'1" and her size gives Marlboro a rebounder and a space eater. Jan Angelone is a hard worker and gives Marlboro that all important experienced player coming off the bench. I have long been a fan of this young lady, you win games as a team with kids like Jan…finally Marlboro got some new blood in underrated and All Freshman team candidate Jess Broad, a slasher and  ball handler who at times has played some forward in a pinch. The NO NAME BUNCH is making names for themselves and could be the biggest reason of all for this surprising start to the season.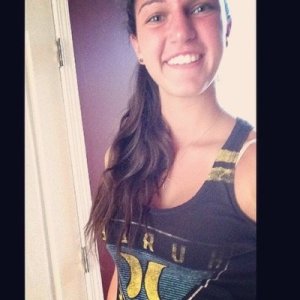 MVP over the Holiday's
Now it's early and all is going well for Marlboro as they are 4-1 and believe this should be 5-0. But tomorrow they take on State Top 10 Middletown South; if they were  hoping  to make a statement…they will get their chance tomorrow evening!
*light week over the holiday so no weekly awards*
WEEK 4 TOP TEN RANKING…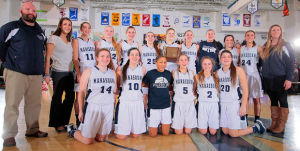 "you didn't think they were just going to give it away"
    1-MANASQUAN– They will get their first real test since the first game of the season
    2- SJV– They are battle tested and appear to ready to home serve on Friday
    3- RUMSON– Chemistry found and Chemistry lost
    4- St. ROSE– your guess is as good as mine…
     5- MIDDLETOWN SOUTH- Stephanie Karcz's numbers are insane and their not phony
    6- HOLMDEL– They get a chance to make a real statement on Friday vs Rumson
     7- NEPTUNE– John Brown, Desiree Allen and the Bacon girls are looking very real!
     8- RBC– Alex Barazotti and her babies are just waiting…TIME IS A REAL FRIEND 
     9- SOUTHERN– Gabby Davis, Bianca Nicolini and friends
     10- MARLBORO– WELCOME TO THE PARTY…..
GREG LERNER STATE TOP 15 RANKING– http://www.msgvarsity.com/power-rankings-nj-girls-basketball-12-31-1.1669583        Six Shore teams RANKED (#1- MANASAQUAN…#-3SJV…#4-RFH…#6- ST.ROSE…#12 MIDDLETOWN SOUTH…#14- NEPTUNE)
ASBURY PARK PRESS TOP 10  http://www.app.com/story/sports/high-school/basketball/2015/01/04/asbury-park-press-girls-basketball-top/21260079/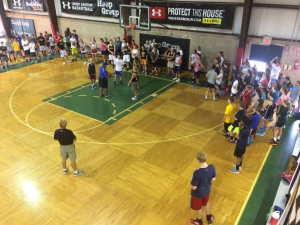 POINT GUARD SCHOOL STRARTS TOMORROW AT HOOP GROUP