Sometime tomorrow around 3 pm I will push a button and send over 500 college coaches  2  lists . One will feature the best Juniors in and out of  the Shore Conference and the other  list will be of unsigned seniors.  There is no doubt some talented players will be missed. Some seniors on this list will have very unique situations  because they have d2 scholarships offers. But some of these girls have dreams of being the next Kristen Sharkey or Megan McGuiness. They hope to be Sam Guastella who is a superstar at Mid Major power Quinnipiac, all under recruited out of high school who are now stars in college.  They hope one day I will say " I TOLD YOU SO"  to D1 coaches, who passed on them too.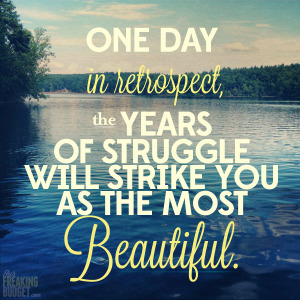 I will remind colleges such as Monmouth, who took Sara Olson (now their leading scorer) that I SEE THE KIDS, all the time. I don't get snap shots I get the full picture and most importantly rarely am I wrong. Today I will spotlight 3 seniors  on that list, who I believe are special players but for one reason or other have been OVERLOOKED!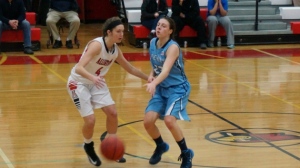 Sam is a not just a Shooter…. but she is a closer coaches, watch what Shore fans have seen over and over  the past 4 years  http://www.msgvarsity.com/new-jersey/nj-girls-basketball-preview-freehold-twp-1.1664029
Yesterday Sam Famulare scored 16 points against Rumson a team with no less than 7/8 Division one players. Its a team that already has 3 players committed to D1 schools.  Those 16 points AGAINST TOP COMPETITION is nothing new, Sam has been doing that her entire career against the best teams in the Shore. But Sam is guilty of not playing for a powerhouse high school or  high profile AAU team. This more than any other reason is why she is overlooked. There are no holes in her game, finding a weakness is not easy. She can put the ball on the floor and get to the rim as well as ANY shooting guard in the shore. She is one of the best defensive guards in the shore…PERIOD. Sam Famulare has a college body right now, I'm talking real strength for a shooting guard as she has proved she can rebound against any level of competition. But the thing she does best is score… this is undeniable. But when you score 16 against RFH for example in a lost, they say it doesn't mean much. When you rip up the AAU world they say it's not at the highest level. I can't think of a kid in recent years whose accomplishments have been more dismissed because of where she is playing. Recently at the WOBM the Head Coach of one of the Top 5 Division 3 schools in country, cornered me.  She was there watching Sam Famulare and taking in Shore Hoops. Now let me explain something to you about this program. I went to watch them play earlier in the year. THEY COULD  BEAT MOST MACC AND NEC TEAMS on any given night… that is a FACT. She said "Tiny I can't win my conference with D3 players I need D1 kids and Sam Famulare is a D1 player"...Well if the truth be told that's only if some D1 asst coach does there homework….otherwise you are going to be one lucky women!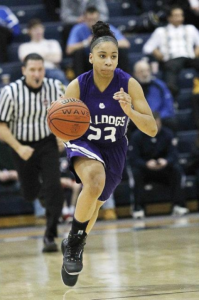 My belief that  she will be a great college player is "MORROW DEEP"
I have known the Mayfield family for over 12 years as their older daughter attended NBS.  I doubt if there is any coach who really knows back story of Janae Mayfield whose main role at RFH is defense. RFH doesn't run set plays for Janae and they don't allow her to run the point. While she did play the point for her AAU team and was allowed more freedom with the ball. Janae Mayfield's  AAU team did not get the looks or the attention she desperately needed. Now when college coaches come to her high school games they never see her at the point. She rarely has the ball in her hands and other than the occasional drive to the basket, she is not a part of the offense. Because of the talent on the roster she rarely gets extended minutes.  Janae Mayfield is in a pickle folks, because it about winning and she must play her role in high school. She knows she has Division one talent, she also knows the pressure from D2 schools  for her to verbal gets stronger every day. She knows the D2  schools are worried its just a matter of time before some D1 school will not pass on this rare athlete and student. Time is running out for both Janae Mayfield and D2 schools at the same time. Janae Mayfield will need a huge break, if she hopes to fulfill her dream of D1 basketball, somebody will need to dig deep to see her strengths….so let me help her and  go on the record NOW….If you are a Division one school hear my words and her them now….JANE MAYFIELD  will be a way better player in college than in high school. Her game translates to college 100% more than it does in high school. Strength, speed, quickness and raw talent play way more of a role in college. The offense's in college will take  full advantage of her speed and ability to get get out and push the ball. She will become a much better shooter in college, as she will get cleaner looks and more opportunities.  Think Arron Zimmerman who is now a star at American but was forgotten at SJV. I have never been more sure about a kids future than I am about Miss Mayfield because I see her at her best in the gym against the best. I see her play her natural position. I see a kid who will become an excellent shooter in college and will finish at the rim….College coaches I can assure you this kid is going to make somebody look very smart one day….REMEMBER I TOLD YOU SO!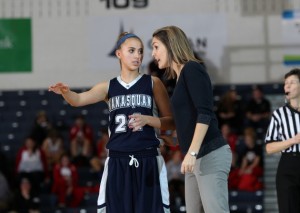 Courtney Hagaman was Loyal to a fault
FINALLY there is no sadder case than that of Courtney Hagaman when it comes to recruiting. Hagaman watched as her older sister now a starter and double figure scorer as a sophomore at UMBC get over looked in high school. She watched how people said Manasquan was a 3 man team. She watched as her sister went under appreciated as players she knew not as talented received D1 scholarships. Courtney Hagaman saw it all…but now she is living her sisters' nightmare. Courtney Hagaman had hopes of joining her sister at the Division one level. She dreamed of signing a letter of intent one day. It seemed all was going right, she had just destroyed the best high schools girls basketball competition in the world. She had a monster SCT and some believe had a real case for MVP. She scored the winning basket against SJV in the SCT semi final and it looked like Courtney Hagaman was in for a big summer. She had that all important thing called name recognition and had created a  BUZZ for herself. But Courtney Hagaman made a mistake a very big mistake along the way. She was loyal to her AAU team and folks if there is one thing I can tell  you about with 100% certainty, its this …"NOBODY IN AAU IS LOYAL"…Every kid and every parent is only concerned about their situation…no matter how they try to spin it. Courtney Hagaman played for the powerhouse Central Jersey Cardinals. One of the best teams on the East Coast, that had D1 players up and down the roster. College coaches followed this team everywhere they went. In most cases this is a blessing, but in the case of Courtney Hagaman it became a disaster. Because when the AAU season started, the Cardinals lost two D1 guards, who did what is best for them and their futures and quit the team. The problem was it put  Hagaman in an almost impossible spot to showcase her skills at her natural shooting guard position. Courtney Hagaman was forced to play the point guard position all during the early recruiting period. Folks this is a real lesson to parents who are paying attention, when it comes to AAU…DO WANT IS BEST FOR YOUR CHILD…THAT LOYALTY STUFF IS FOR THE BIRDS, unfortunately Courtney Hagaman found out the hard way. When the Cardinals added a point guard for the July period, Courtney Hagaman thought all would be right, that is until that point guard they added quit right before the July recruiting period….Parents when it comes to AAU…ok you get the rest.  Courtney Hagaman was back at the point in front of tons of college coaches. Hagaman never got to play her college position all summer. Now if she hopes to land at D1 school, she will need to have another run like she did last season….it won't be easy  but she is hoping somebody will be watching as she plays her real college position. No kid has ever had such bad luck in the recruiting period, but Courtney Hagaman believes in herself ….she just needs a D1 coach to pay attention!

All of these kids have dreams and are taking a gamble waiting on that call from a Division one school. I say that if you have a goal, go for it…I hope that these young ladies dreams do come true and if it doesn't the college experience at all levels is freaking awesome….take it from a former D3 player and I would have not wanted it any other way!