Last night Holmdel found out playing with the big girls is no easy task. Dawn Karpell and her battle tested crew jumped on Holmdel early and never looked back. SJV as in most years has played stiff competition all year and yesterday it paid off rather handsomely. Holmdel was stepping up in competition for the first time this season. They did play a game with post grad Life Center and that no question gave them a peek into what to expect yesterday. Holmdel got a real wake up call and now understands that its a different level of play when you take on powerhouse teams like SJV. There is no question in my mind that RFH and Manasquan will find their roads games vs Holmdel not as easy of a time.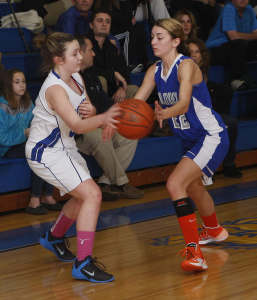 Mia Ehling (right)  and Holmdel will learn from last night
Marlboro was having what could only be called a dream season to date. They were a surprising 4-1 and in my Top 10 and was looking forward to competing with Middletown South. Instead they ran into a healthy Middletown South team and Stephanie Karcz who right now is playing as well as anyone in the state of New Jersey. Middletown South jumped on Marlboro early and it was all she wrote. It was almost an exact duplicate of what South did to RBC in the WOBM. In the RBC game South jumped on RBC with Karcz dominating on both sides of the ball. RBC was down 28 in a blink of a eye. Marlboro got the same treatment yesterday and now Marlboro knows that its a major step up in talent when you play elite teams. But the good news for Marlboro is that it been a great run and if they hold it together there is no reason their can't have a better showing the next time around and hold on to their new found ranking #10….and continue a dream season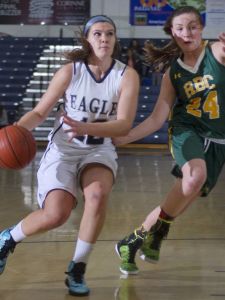 Stephanie Karcz reminded Marlboro she is SUPERSTAR
One game that I'm sure most people where not paying a lot of attention to was  RBC vs Long Branch. Now it's clear RBC is still in the infant stage and will be a much different team in a few weeks. But for Long Branch this was a big game. In the end much like the case in the Marlboro and Holmdel games, RBC jumped on Long Branch early and won going away. For Long Branch in years past this would have been a 50 point lost. So for those kids its a real sign of real improvement and they do get another chance down the road vs RBC, who most likely will present a even tougher challenge at that point in the season.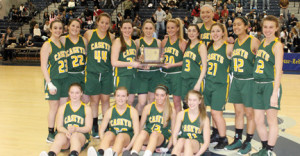 LONG BRANCH found out they were playing a Tradition… not just a team
So what did those 3 games prove yesterday? There is a major gap in the talent level from the very top to the bottom. But more importantly it showed the up and coming teams in all 3 games where caught off guard early with the pace of the game. The aggressive play of the more talented and traditional power teams, takes time to adjust to when you see it for the first time. It's a learning process and those teams hopefully learned a little something to file away when they get their next chance to make a statement….BRAVO TO THE TEAMS AND COACHES OF THESE GROWING PROGRAMS!
AROUND THE SHORE-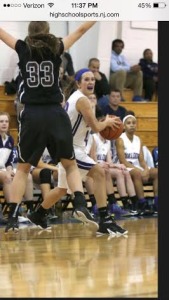 Sid Sabino is simply not missing shots these days.
Right now I find it very hard to believe anyone in the Shore or the state for that matter is shooting the ball better than Sid Sabino. Last night in a RFH blowout win against Shore Sabino went 6-7 from the three point line. Folks this has been going on since the scrimmage early part of the season. My guess is at some point Coach Sourlis will be forced to give her more of an opportunity and she is going to be a huge weapon, because RFH's biggest issues are shot selection and Shooting… she may help solve both.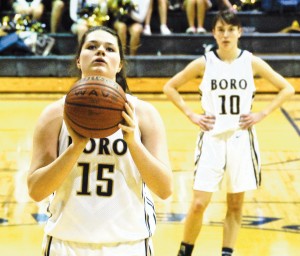 UNAPPRECIATED REBECCA COBB JOINED THE… 1000th POINT CLUB
Rebecca Cobb of Freehold Boro got her 1000th point last night. The young lady has quietly had a Stella career at Boro and I for one would love to know how many rebounds she has to her credit as well. Its kinda of amazing a kid could have the career she has had and yet been so under the radar.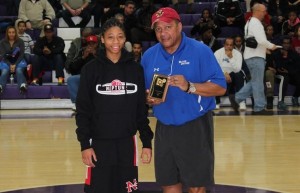 Bacon has Neptune Sizzling!
Is anyone paying attention to what Marajain Bacon is doing this season? Last night she had 34 points against Colts Neck. She is averaging close to 24 points a games. She also has Neptune ranked in every single local and state poll. Bacon is going to very hard to keep off the ALL SHORE TEAM come seasons end.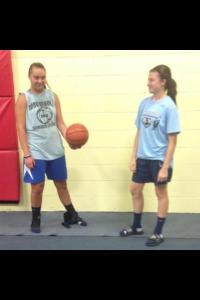 Coakley has had the ball in her hands
Maureen Coakley was the forgotten star freshman for RBC last year. But she is making a name for herself these days. Coakley has scored in double figures in every game for RBC except one where she had 8 points. She has become a real valuable scorer and rebounder for RBC. There is no doubt this young lady has become a much better player in the past year… and while other may get the attention, her numbers speak for themselves…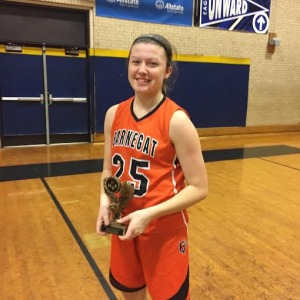 Toner is off to a great start…and few know her name!
Ashley Toner of Barnegat is about as a interesting story as it gets. I have seen this kid a number of times in the past. She is a super talent and is going to be a hell of a college player one day. She has been great all season yet has been lost in a sea of other more talented teams. She is a great example of a kid who could really use a advocate…Ashley you just got one in me!
BIG GAMES AROUND THE SHORE-
There are some interesting match-ups around the shore this week. Now some people are going to make it seem if the entire season is on the line. Its not… because its just the first round of games in these cases. So all anyone is trying to do is hold serve.
Neptune@RBC– This will be  a interesting game Thursday night. Before the season started it was RBC that everyone would have favored..this is clearly not the case these days as Neptune is ranked in the Top 20 and ahead of RBC in every local poll.
Holmdel@RFH- Holmdel playing SJV last night will no doubt prepare them a little better for RFH on Friday.  Morgan Graziano could be a real issue for RFH as they do not have the size of SJV to match up with her. Rumson is at home and that is a big advantage in this first match up of the season. Also you get to see two of the best Freshman in the state.
Manasquan@SJV– This is clearly the biggest game in the state Friday. Both have RFH as a common opponent. Manasquan survived a rocky start VS RFH as Super Woman(MARINA MABREY) put on her cape and when that happens nobody is safe in there win. SJV beat RFH in a OT thriller. Both these teams are evenly matched and I expect another exciting finish. Something to pay attention to early, if Marina Mabrey doesn't get support early Manasquan could be playing catch up all night.
*college coaches these games is stocked with D1 talent committed and uncommitted…check your cheat sheet*
A THOUGHT FOR PARENTS OF TALENTED KIDS…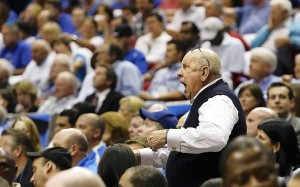 THEY ARE EMPTY BAGS ..FULL OF NEGATIVITY
Yesterday a parent was upset because some things where said about her mega talented daughter. She asked me why anyone would say such things and what she should do because it was upsetting her. First I told her not to pay attention to people who have zero impact on her child's life. These people are what I call empty bags, they bring nothing to the table and are nothing more than a coffee break. Most of what they say will be long forgotten, so PAY ZERO ATTENTION TO IT.  People are going to tell you what I tell parents all the time. When your child is a talented player, they get the lion's share of the attention. Your friends and family are happy. But there will always be an element that is jealous, or in some cases, mean spirited. Most of the anger is NOT directed at your child.. it's directed at YOU! Their goal is to hurt you or your feelings about the success or attention your child is receiving. They feel your child getting attention is some how a smack in the face of their child, who they feel is working just as hard as yours. They feel some how it's your fault that their child is not being recognized for their successes and it's your fault.  So my advice is this… if you don't have thick skin like myself, stay above the nonsense and surround yourself with positive people. Not everyone is going to be happy for your child's success, and trying to win negative people over is a waste of time and energy that you could be putting into a positive place….ONE MAN'S ADVICE!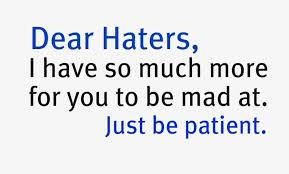 " HATERS DON'T REALLY HATE YOU, THEY HATE THEMSELVES BECAUSE YOU'RE A REFLECTION OF WHAT THEY WISH TO BE"