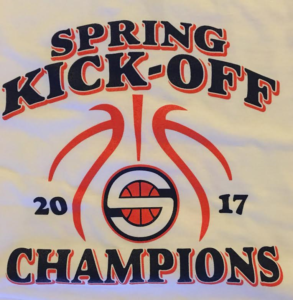 I dropped by the NEW JERSEY SHORE SHOTS SPRING KICK OFF. I just wanted to get a quick look at basically the young kids. It was nice to see kids playing so hard in a AAU setting. Now most of the teams have either not practiced or  played together much. So it's hard to see much other that personal performances. But I did get a chance to see some young talented kids who have floated under the radar.
Katie Hill is a 8th grader that caught my attention two weeks ago. She is a skilled wing player, that has been a pleasant surprise. How much of a surprise you ask? I think she is one of the best 8th graders entering the shore this coming season. Her basketball IQ and ability to make plays is special. She is quick and sneaky athletic. She also has the ability to shoot the ball from the three point line and get in the lane. She has flown under my radar, the past few years. But there is no question this is a young lady who goes to the Top of the 2021 class.
Chole Teter, is a name I can assure you few know. I have watched this young lady develop over the past 2 years. She appears to be coming into her own. She has become a gym rat and it has paid off big time. Her ability to beat opponents off the dribble is off the charts. She has one of the deadliest crossovers for a young player, that I know. She also is one of the few babies that can score in the lane against traffic. Now here is the big news, Chole Teter will be attending RBR. This is big, biggest it shows James Young's program is now attracting young talented basketball players.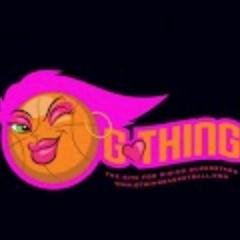 "Sophia Sabino is a must see 2021 Shoreshots she is a Swiss Army Knife"   Quote by G-Thing
I have been saying Sophia Sabino will be a star one day. But this Weekend, she took things to another level. Sabino court vision and ability to get the ball to tight spots is scary. She also now has become a deadly shooter.  Sabino, will attend RBC, giving Joe Montano, another young stud in his program. Having Rose Caverly and Amanda Hart as mentors will certainly help in her development before she moves on to a high major D1 school.
While I didn't get a chance to see her, Future Manchester star, DESTINY ADAMS had  29 points in her championship game, playing in the 10th grade group. Again proving she is the pride of the deep 2021 class
There were some players who may not be household names, that had great weekends as well. The NJ Belles Fagan beat the 2021 loaded Allen NJ Shore shots.  The Shore Shots have no less than 7 lock D1 players and Erika Porter is a Power 5 lock. But Annie Mako and Danni Evans were sensational in their matchup. Mako who has been caught up in a numbers game at Manasquan was deadly all afternoon from the behind the arc. She also showed, her ability to score in transition. She not question will benefit from the coaching of Joe and Cindy Fagen. Look for her to have a monster summer. Danni Evans folks is going to be special. She has size and shooting ability. Her game seems to be growing, she showed signs of this, with shots off the dribble and off the catch in transition . She was wonderful along with her teammates in winning by 3 in overtime at the buzzer.
It was great to CAMRYN FOLTZ back on the court. Foltz, who had ACL surgery last summer, moved well and hit a few jumpers. By the summer, she will be what we all expected, one of the best players in the 2020 class. Foltz has been living in the gym the past 3 weeks. She shoots everyday for 90 mins and  then does a workout….no surprise she is making it back quicker than anyone expected.
College coaches you be wise to listen to me. The Maryland finest team was stacked and I mean stacked. This team of 7th and 8th graders had everything. The had talented mobile and I mean mobile bigs. There guards were not just talented, but played so unselfish it was really something to see. But above all two things about this team jumped out at me. First the players played so hard, it was impressive to anyone watching. NO TEAM ISAW PLAYED HARDER OR WITH MORE PURPOSE. Next this team drove up from Maryland. The class of the parents sitting in the stands was such a pleasure. They knew they kids were great, but didn't need to behave like over bearing parents or brag about their kids, destroying the competition. There sportsmanship was BIG TIME. Classy big time program from TOP TO BOTTOM
The player of the weekend for me was Paige Slaven. College coaches let me be clear. Slaven is a mid major PLUS. Her development is something that has been off the charts in the last year. Watching her this weekend was something I did not expect. She right now is as good as any point guard on both sides of the ball returning to the shore. Now if her shooting continues to improve, I'm not sure what we will be looking at. She was almost impossible to stop off the dribble. In transition she was masterful and her post passing was next level. She reminds me of a young KC CHAMBERS of U-PENN with Elite quickness.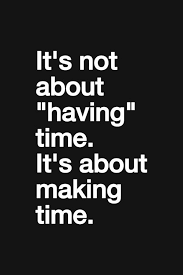 Beth Chambers NJ Elite after three days of practice made it debut. We all know what to expect. This team will get better and better. Then they all will be off to college on scholarships. My feature blog will be on her club tomorrow as I start my AAU previews.
Finally the NEW JERSEY SHORE SHOTS SPRING KICK OFF was a hit. The main reason is because the kids played so hard. It's rear that kids play so hard in such a setting. I was also impressed with the coaching. Rob Hill for example has a group of kids who simply play the game the right way. Dawn Karpell once again was there coaching her younger NJ ELITE TEAM. Joe and Cindy Fagen showed they will develop kids. The event featured game winning shots and upsets.  The quality of the games gave the event real creditability. G- THING was also in the house and that means real exposure for the all the kids. BRAVO TO A FIRST CLASS RUN EVENT…Lets hope we see more like it.
THE ENTIRE HOOP GROUP SUMMER DATES CAN BE FOUND HERE…A GREAT LINE UP…