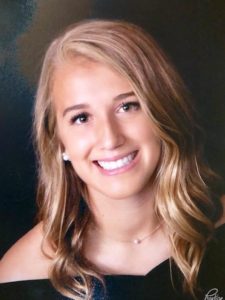 Natalie Smith is one of those kids who seems to do everything the right way. She is one of those kids that everyone loves. I have known Nat as we call her and her family for over 10 years. It easy to understand why Natalie is such a good kid. It's also easy to understand why Natalie Smith of Notre Dame High School made it official she is going to ITHACA COLLEGE.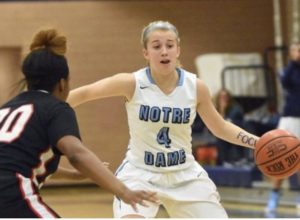 Natalie Smith is getting ready to show Ithaca College what a impact player truly looks like. This can only be called a big time recruit for Ithaca College, who has made a living out of signing big time players.  Natalie Smith has played against the very best competition  high school basketball has to offer. She is blessed with ultra lighting quick feet. She has a killer handle and is a total gym rat. We are talking about a dream player. There will be nothing that Natalie Smith won't do for her teammates. She is that player that makes everyone around her better and happier. She is one of the most coachable players that I have ever known. Now Ithaca College is going to reap the benefits of all of this.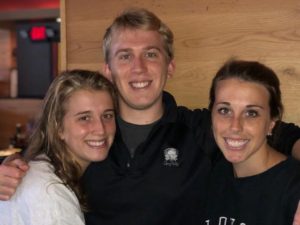 Two years ago I was upset with Natalie Smith. She didn't make the 90 min trip to NBS on  the weeks during the fall. She had always made the sacrifices so many kids talk about but do not make. You know there is always going to be more said than done. Natalie Smith was the less talk and more type of kid. Driving from Pa every weekend was not easy but it was something she choose to do,  something other kids simply could not do. It's why I was not happy when she was missing. In my heart I think I was more upset just not seeing Natalie every weekend. NBS just was not the same without her. Her work ethic and smile lights up the gym up. I think more than anything, Natalie has trained with me so long…I think I was just hurt.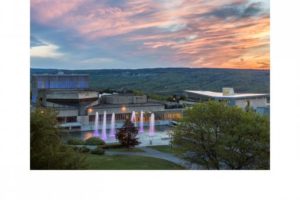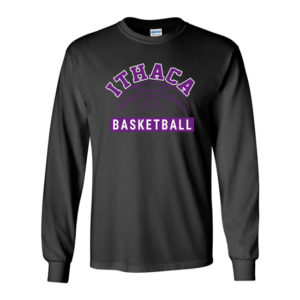 I called Nat and asked her why I had not seen her. She didn't have a answer, so I asked her dad. He told me she wasn't enjoying basketball much. I was shocked so I called her and she told me that she just didn't think she was playing the way she knew she could play. So when the summer came rolling around. I asked her to come to the NBS camp. The camp where every player who has won MVP  went on to a D1 school. Well that is no longer true. Because that summer Natalie Smith put on a show. She was the best player in a camp stacked with D1 players. That summer she lived in the gym just about every minute of the day. It also was the best week of camp I have ever enjoyed. That was because it was a summer spent working, talking and having real fun with Natalie Smith. I don't think I can every forget that summer. Standing in the rain and laughing waiting for her day to pick her up. Making up imaginary boyfriends such as Spanish Alex…it was a great time.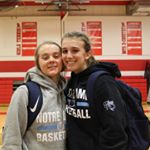 Natalie I was sure would be interested in playing D1 basketball. She had the talents to do exactly this. I had players not as talented move on and have excellent D1 careers. So it was only natural for me to believe D1 was in her future. But then one day at NBS Natalie told me she had found her dream school. She was waiting to get accepted. I told her it was too early for that. I told her to wait surely some D1 would enter the picture. She had this look on her face that day. It said Tiny, I want you to be happy about my choice of college. She didn't need a D1 name across her chest to validate her game. She had already proven that in high school and at NBS. She has schooled some of the best players. She had broken more ankles that just about anyone in sneakers with her hop skip move. So I had to smile and understand that Natalie accomplished what she set out to do. Which was to a great academic school and play for a program she could make a major impact. A place where hopefully will become a household name forever.
You see here is why Natalie Smith choose Ithaca College. I think this says it all about Nat and the school she is attending.
Ithaca College has been ranked among the Top 10 masters universities in the "Regional Universities North" category by U.S. News & World Report, every year since 1996, and was ranked 9th in 2019.[7][8] Ithaca College is consistently named among the best colleges in the nation by Princeton Review, with the 2018 guide ranking the college #3 for theater, #3 for newspaper, and #6 for Radio,[9] and is among the top schools producing Fulbright scholarship recipients.
Ithaca was one of the best teams in the country last year. They lost in the D3 final Eight.  Dan Raymond the Head Coach has built one of the best programs in the country. Every year his team is thinking about the Top 20 and a run at the final four. Ithaca College plays in one of the best conferences in the Country, the Empire 8. Coach Raymond's program has been the #1 seed in 7 straight years. Natalie Smith will be part of a program that expect nothing short of greatness. There expectations are higher, their goals are big and they play for championships…Natalie Smith will see a familiar face at Ithaca, Cara Volpe of Colts Neck and NBS is currently a freshman at Ithaca…and no question will make NAT FEEL RIGHT AT HOME….. CONGRATS TO NAT AND ITHACA COLLEGE!!

SUMMER CAMP DATES…. EARLY BIRD DISCOUNT SALE GOING ON NOW
— ellonya Tiny Green (@CoachTinyGreen) May 7, 2019