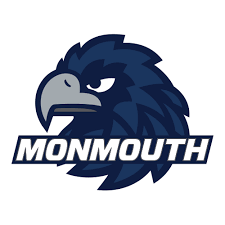 AMonmouth University made a coaching change yesterday. They just don't know what the change will look like yet. But one thing is clear, everyone will want a chance to get this program back on track. It's been 8 years since Stephanie Gaitley woke the sleeping giant of New Jersey. That seems a lifetime ago these days.
In the last year, Monmouth University seemed to be headed in the right direction on the recruiting front. Asst. Coach James young had started to win back the hearts of the Shore community. There was real talk about Monmouth landing a top recruit. But college basketball is a cruel business and Coach Graig and her asst were stopped dead in there tracks just as things were looking up, when Coach Graig resigned yesterday. It was a quick and clean departure and it opened up one of the most in demand mid major jobs in America
All we hear about is how Monmouth is a sleeping giant. How it can be a dominant team in the MACC. But that has never happened on the women's side. Former Coach Stephanie Gaitley found the formula but left Monmouth for A10 Fordham University and has turned Fordham into a powerhouse. Meanwhile Monmouth has not sniffed a championship title and the best record they've had in the last 8 years is 15-15. Everything else has been losing season after losing season. So why does everyone say it's a gold mine? Well here is a little dark secret. Only people in the shore believe that. That's because Shore folks know what Monmouth offers… the complete package for a young lady in terms of location, education, athletics and social life. No school in the MACC offers a better total package. So why has Monmouth, not been able to hit pay dirt? Well let me tell you exactly why and it has nothing to do with coaching.
The shore conference is loaded with top D1 talent. So much that real talented kids get missed. Let me give you a small list of kids with one or less offers that would have died to attend Monmouth in the past 8 years and folks this is a small sample.. Kristen Sharkey all time great at Buffalo University, Katie O'Reilly of SJV a 1000 point scorer at Lehigh, Jess Louro, Midd Tenn, a former Shore player of the year. Sarah Olson who transferred to Monmouth and became their best player and captain. Then the biggest mistake of All was Stephanie Kcarz who would have been one of the best players in recent Monmouth history. Now add all this up and understand one of the biggest name players in Shore recent history… KC CHAMBERS went to Monmouth and transferred only to became a Iconic player leading the University of Pennsylvania to two Ivy titles. Her mother a coach at St Rose, in the last 4 years alone has coached over 15 D1 players in high school and AAU and not one has attended Monmouth. Why is all this so important? Monmouth derserves and needs a new start. But the next coach must understand. It's not the Ally Carman's, Madison St Rose's, Justine Pissott's of the world that matter. It's the Bre Bellamy's All Rookie at William and Mary of the worlds. The Lauren Lithgow 1st Team All Freshman at Army and Josie Larkins of the world, the leading scorer and a all league player for Vermont that matters. These are the ones that slipped though the cracks, These are a just a small few. The next coach must understand the landscape and stop the recruiting bleeding. Some future stars in college may not even make all shore or have big names.. but would be stars for Monmouth. The current Monmouth staff had figured that out. But they are victims of pervious mistakes and yes a few of their own . It's why college basketball is so cruel. The out going staff simply ran out of time and did see what was coming
Monmouth has a beautiful campus, surrounded by beaches and malls. The athletic facility is the best in the state. The education is top notch. Monmouth has everything to go big! The next coach has a few things that the last staff didn't. They have time and are starting in a much better place. There is real talent in the Monmouth program. There were just young and those babies next year will be a handful. They added RBC guard Toni Panayides and asst coach James Young has made Monmouth a real player in the Shore for the first time in 8 years. So the next coach will have a head start the past 3 coaches did not.
So who should be the next Monmouth coach? I have my opinion. But what really should matter is who shouldn't be? Because the next Monmouth coach better have these things and it should be non Non-negotiable
Players who want to follow them to Monmouth. Monmouth cannot go though another slow rebuild. They need a injection of talent now!!
A connection to the Shore and AAU world is a must
Thete must know the best young players .. 6th grade and up. Now this is beyond huge. Why? Monmouth has made a habit of offering starts in there backyard too late. They Must identify the best young players early and started recording process earlier.
They must know the power brokers, not the talkers. The power-brokers who have real influence in a kids decision
They must be able to hire a killer recruiter on there staff who also knows the landscape. There could be real case to be made to retain James Young. Either way the next coach must hire a killer
They must know the history of the Monmoth program
They must know the surrounding community
The next coach must have a proven track level at any level, HIGH SCHOOL OR COLLEGE and not living off another coaches reputation because they are on their staff
I think the next coach at Monmouth is going to be a rock star. Right now everything is perfectly lined up. The next staff just has to not repeat the past and build on what is there now. It's a great opportunity for somebody to create there dream job. There will be great demand for the Monmouth job. There will be no shortage of candidates. They should forget search firms… agents calling. I say move slow and don't listen to those who do not know what Monmouth truly has.. a real GOLD MINE