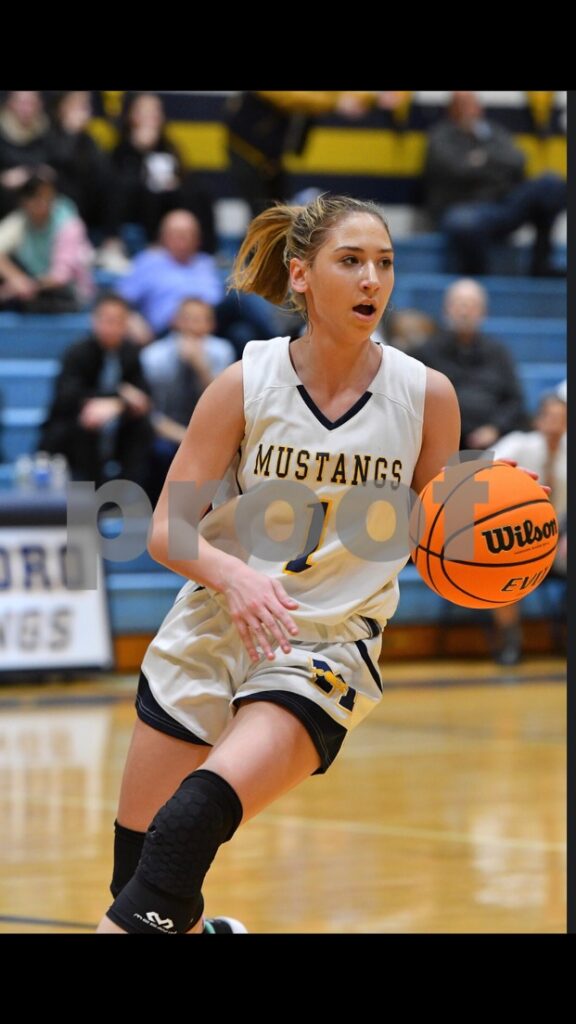 Do you know who is one of the best keep secrets in the Shore Conference who; is a D1 player? Not because I say it. But rather because history says so. Do you know who keeps getting better and better? Do you know who is breaking the point guard mode in the Shore Conference these days? Well don't say you do, because few know much about ERICA DISIMONE of MARLBORO HIGH SCHOOL.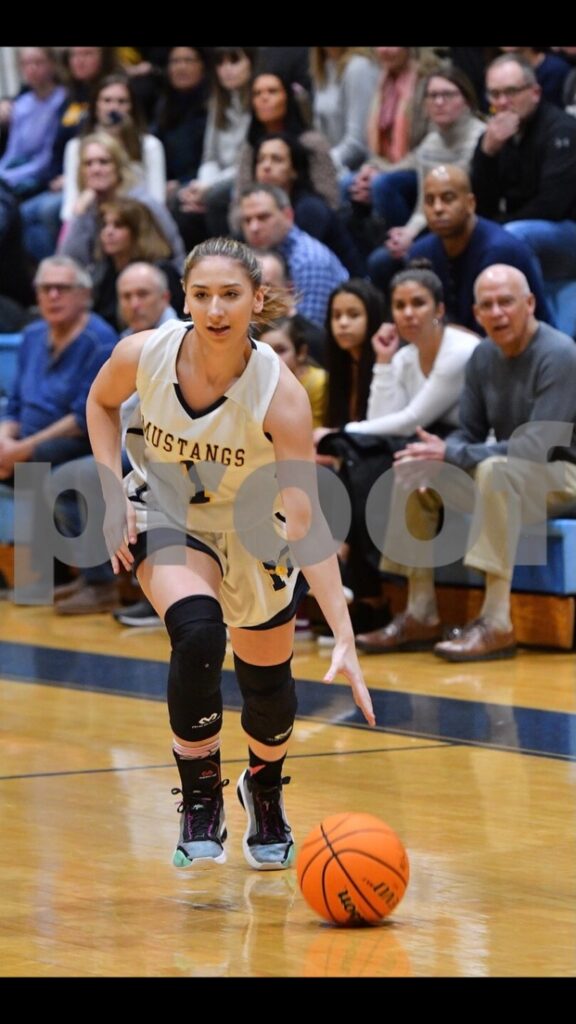 If you asked me to describe ERICA DISIMONE, I would use one word … TOUGHNESS! She has next level toughness. The type of fearlessness you do not teach. It's simply who she is, the moment she steps on the court. It may be the reason last year she surprised everyone. You see, last year few folks outside of Marlboro knew much about ERICA DISIMONE. She entered the Shore with little if any fanfare. But when the season ended. She was named to the Shore Conference ALL FRESHMAN 1st TEAM. She became the first Marlboro player to ever to accomplish that feat. A feat that means D1 basketball. Because just about every player who has ever made 1st Team All Freshman has gone on to D1 or was offered a D1 scholarship with the exception of 6 in all my years. There is nothing that doesn't say D1 about ERICA DISIMONE'S future. These days she is proving that more and more.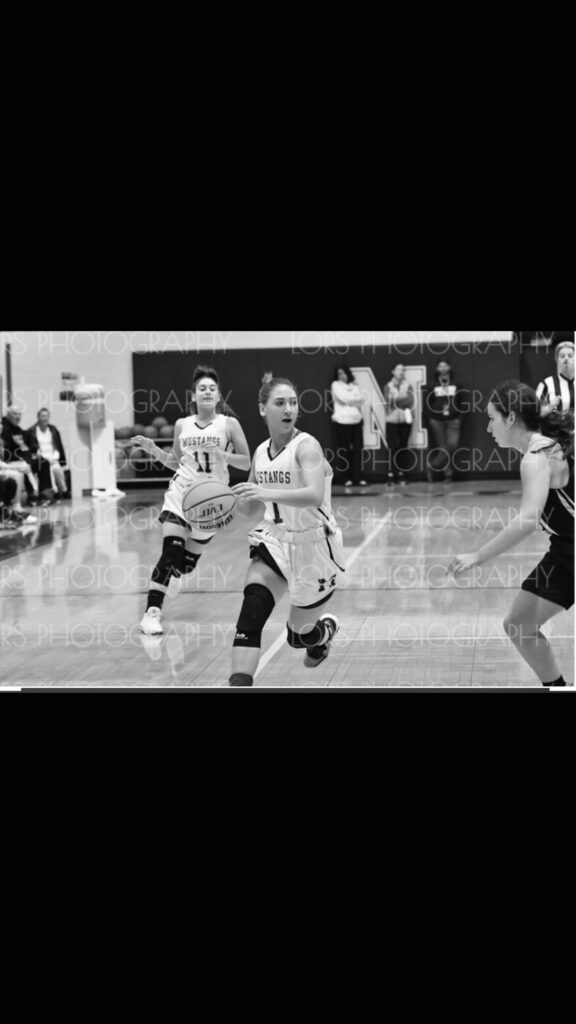 It was last year my friend and father of Marlboro great Molly Weiss called me up. He told Marlboro had a excellent freshman. One he thought had a chance to be very good. So I decide to attend Erica DISIMONE'S first high school game. You see Hank Weiss has always stirred me in the right direction. He may be the only parent I trust when it comes to realistic evaluations of kids. So it was no surprise when ERICA DISIMONE scored 10 points with 4 dimes and 3 steals in her high school debut. Not to mention the door closing free throws to win the game. It was a great start for the baby and more proof of my trust in Hank Weiss.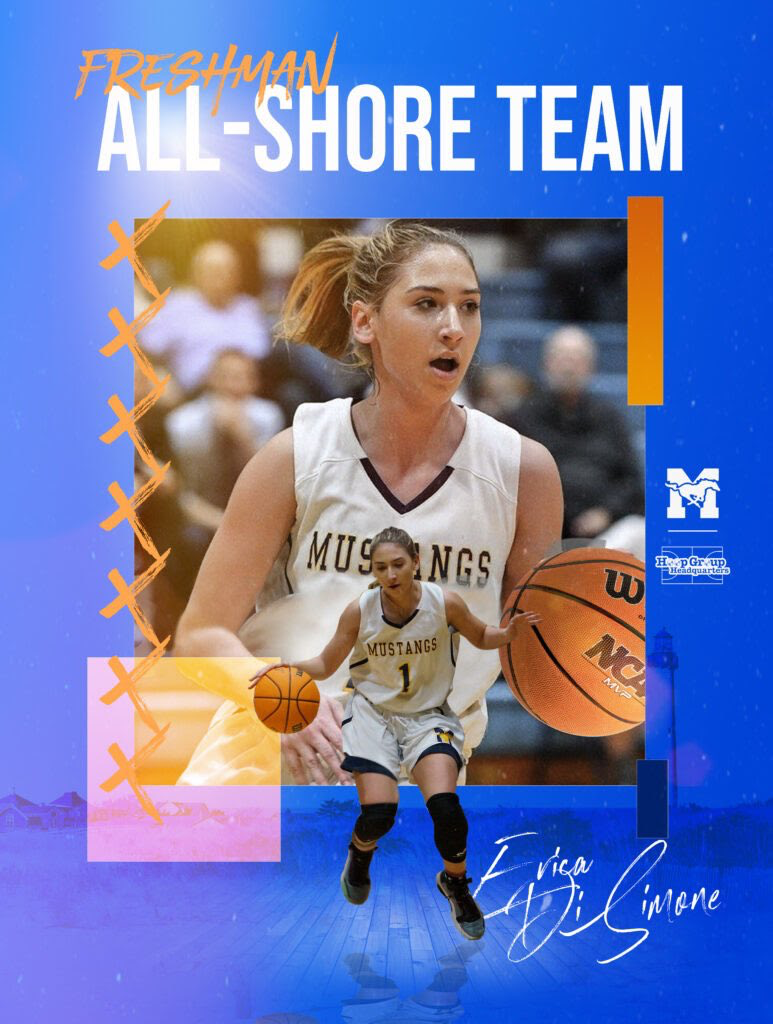 While Trinity Hall is a up and coming program. I wanted to see Erica against the big dogs. The teams that roll with multiple D1 players. I got that chance when Marlboro played the then #10 team in the state RFH. A team with 1st Team All Shore Point Guard Paige Slaven among others. It was also the day ERICA DISIMONE made me start taking her seriously. That day Erica, had 7 points, 8 rebound and 7 assists. It was a masterful performance. It also was Marlboro's biggest win in over a decade. ERICA DISIMONE was looking like the real deal. But if there was any doubt left ERICA DISIMONE put them to rest, by playing her best against the best. She had 9 points, 3 rebounds and 3 dimes vs Top 20 Manasquan. Then had 13, 6 and 5 vs Neptune in a must win game. She then backed that up with 16, 5 and 3 vs Middletown South in one of the best games of the year. ERICA DISIMONE was clearly one of the best babies in the shore, regardless if anyone knew it or not. She also proved the bigger the game, the better she played. She may not have been a household name but she clearly was special.
Marlboro is not known exactly for gym rats. Most of their players, play two sports. They get a Molly Weiss and Jess Riepe every few years. But the truth of the matter is, Marlboro has been known for powerhouse Mid Monmouth teams. They dominate youth basketball. But high school is a little different. Where other kids train year round and often play one sport. The development curve tends to catch up with the Marlboro kids. But somehow Coach Brad Hagensen keeps turning out top teams year after year. When nobody believes in his teams. He is one of the best coaches in the state and his kids play all out for him. Which is right up Erica Disimone's alley.
The players in town who are basketball junkies, tend to leave Marlboro. It's simply the way it is for Coach Hagensen and his Marlboro program. The town, school and parents get it and what their kids do, works for them. So when ERICA DISIMONE showed up at camp this summer, I was surprised. But when I watched the way she trained and played, I was shocked. She played herself to near exhaustion on every trip down the floor. The intensity and effort was shocking. Coaches I HAVE NEVER SEEN SOMEBODY PLAY THAT HARD ON EVERY PLAY. It was a side of her I did not expect and could not have predicted. Her energy level was off the charts. But it was her all out physical style of play that caught everyone off guard. She dove for loose balls. jumped into the stands and was without question was the most physical point guard in the gym regardless of age. To put it nicely… she plays ANGRY! ERICA DiSiMONE'S competitive nature is what coaches live for. It's the #1 reason one day she just may be the BEST GUARD IN THE SHORE CONFERENCE.
It's great to have toughness and work hard. Those things matter. But having a daily work ethic and being committed to your craft, is truly what separates players. These days ERICA DISIMONE is in the gym for hours at a time, just about every day. She attends afternoon shooting for 90 mins then goes to her point guard class twice a week. If that's not enough. She does the same thing on Tuesdays and Thursdays except it's Core Skills after shooting. You see Erica DiSimone is dedicated to getting better. To taking her game to another level. She has mastered the art of showing up everyday. She is a doer not a talker. It's why these days she seems to get better every day. It's also why college coaches will soon be banging down her door.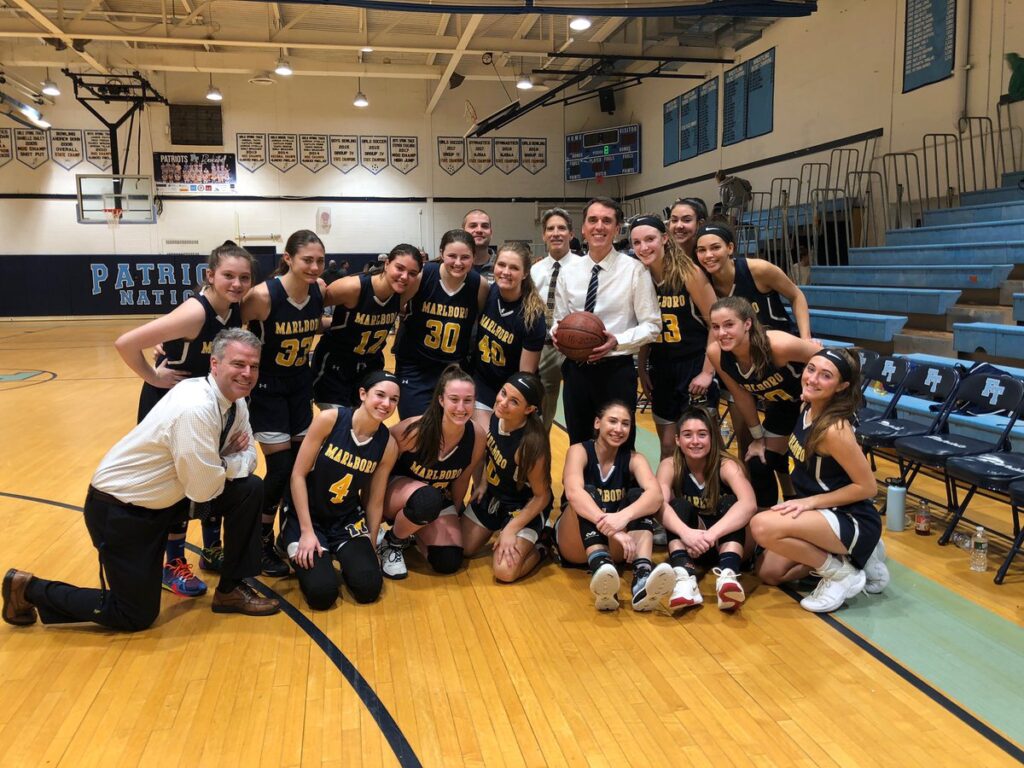 Many kids who play on low profile high school teams, hide after the season.. They get their stats and hide behind the weak competition they face. Erica Disimone plays some of the best competition high school has to offer. Marlboro Coach Brad Hagensen every year does his best SJV IMITATION by playing one of the best schedules in the state. He has built Marlboro into a Top 20 candidate by exposing his players to the best teams and players, they can compete against. It's why Erica Disimone comes to NBS every weekend and can stand up to the competition. She is one of a few babies that can stand up to the talent in the gym, week after week. She looks at each session like a battle. She respects all and fears none. She doesn't care about reputations and names. ERICA DISIMONE just is a baller that brings it.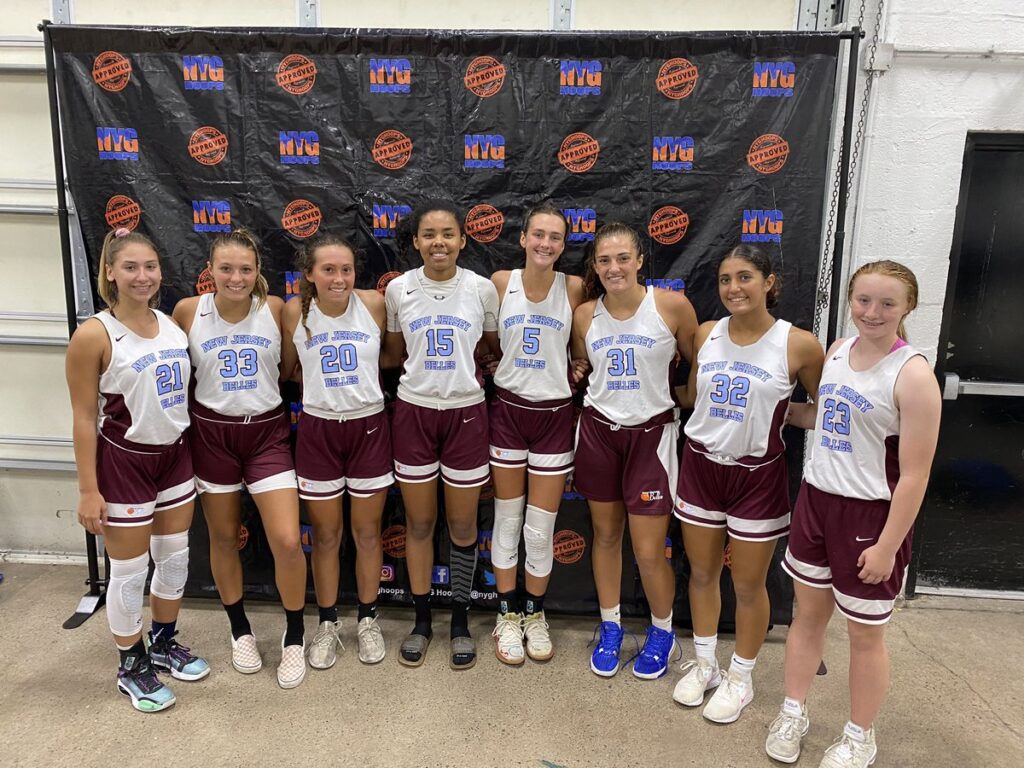 ERICA, has not been crowned by some scouting service. She doesn't get hyped by her AAU team. I get the feeling she doesn't care about such things. She has a confidence and a swag that doesn't need approval from others. She knows that she can play with the best. She knows she is the rare point guard who can get to the rim and explode for buckets in traffic. She knows that she is a defensive juggernaut. How else can you explain over 75 steals as a freshman? How many babies do you know had over 40 three's, wait how many kids period had that many three's? Call me when your point guard has 110 rebounds and over 80 dimes, I guess I won't be hearing from you… good lordy, even I forgot how good ERICA DISIMONE was in her freshman year. Erica crowned herself with her game folks, she didn't need anyone to give her one. The scary part is, I THINK THIS KID IS JUST GETTING STARTED.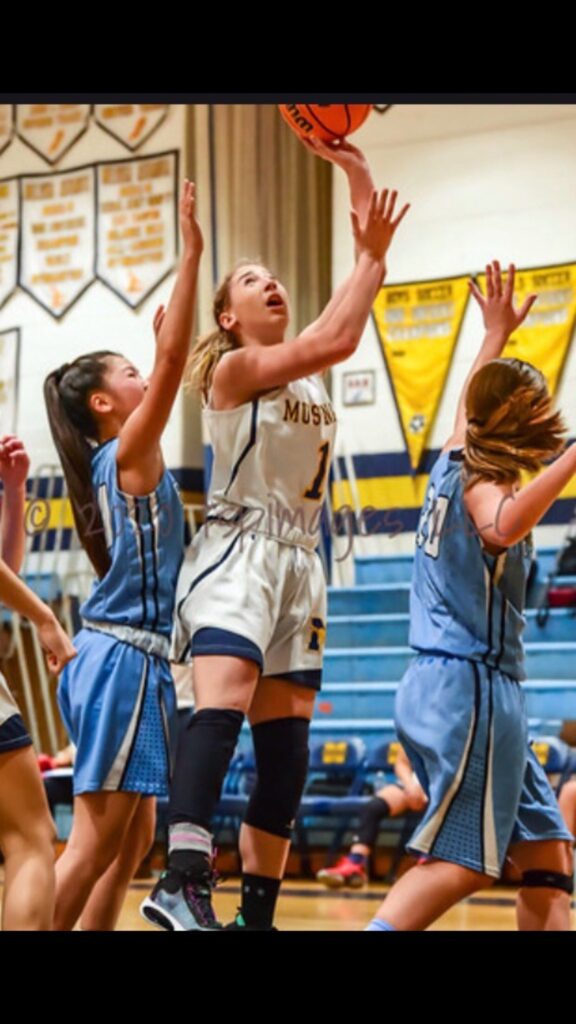 So here is my message to college coaches. Erica Disimone is warrior. You really don't know much about her… yet! She doesn't have a hype machine, working for her. She is just a kid who loves the game. She is the rare blend of natural talent, toughness and so HIGHLY SKILLED with a appetite for coaching. If that sounds like a kid you want to coach… then ERICA DISIMONE is your Dream point guard… YOUR D1 dream point guard👏🏀