Some people spend there entire life doing more. Some people spend there entire life trying to always do their best. Some people are so well respected and liked by others that everyone roots for them. This is why when Christina Antonakakis scored her 1000th point yesterday, everyone at Holmdel high school went into a frenzy.
Christina Antonakakis has spent her entire basketball career doing three things. Working harder than anyone should expect a person to work. Being one of  the best teammates ever and never forgetting what is most important….her EDUCATION. Christina is a classic over achiever, not just on the court but in the classroom as well. That's why  when

Christina Antonakakis decided to attend MIT University

nobody who knew her was surprised. Christina has been surprising people her entire life.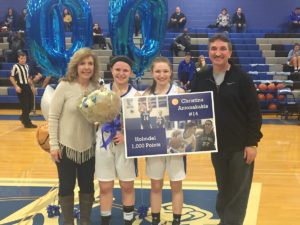 Sunday Christina Antonakakis, needed 21 points to reach her 1000th point, so she did a little more and scored 29 points. Just like when she had D1 offers from different colleges and decided that she would pass on those offers. But it was how she passed on those offers that made her special. Like telling coaches not to wait on her because it wouldn't be "fair to them" Like when one D1 head coach in New Jersey told me he offered to give her more time and she told him "Coach I don't want you to hurt your program waiting for me" You see this is why Christina Antonakakis is just different.  It's why she is one of the most well like kids in the HISTORY OF THE SHORE CONFERENCE. I've known her since 5th grade and from the day I met her I knew she was different.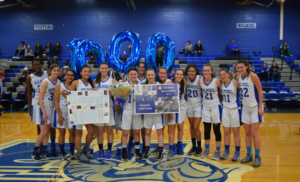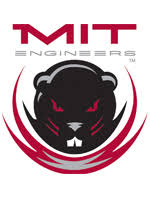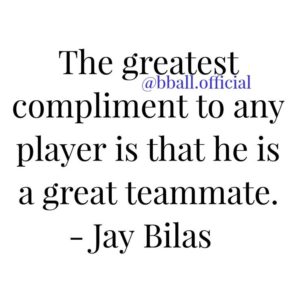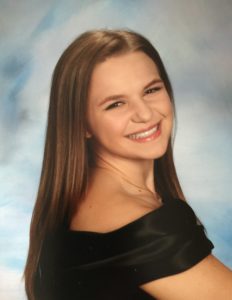 Anyone who has ever been in the gym with "the magic women" knows that she will be the hardest worker in the gym. They also know that she will be the best teammate in the gym. Like Sunday when Holy Cross head Coach Bob Gibbons told me "I love the way she supports everyone on her team and pats everyone on the back, she is a real leader" People have been saying that about Miss Antonakakis her entire life. Watching her laugh,  making front of her teammates in a good natured way and keeping them loose is a art. She is the first to help a teammate and show them something that will help their game. I know NBS was always much better with her in the gym. She would take all the young kids under her belt and teach them how to work and show them how to respect teammates, opponents and coaches.  Pushing them but never trying to break their confidence. She is easily the favorite of all the younger players. These are the reasons, she just may be the best teammate these eyes has every seen.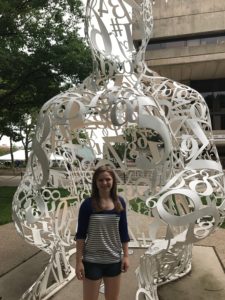 It's funny in a time where kids need to have their ego's stroked. Christina needs none of this, its not important to her. What's important is always doing the right thing. It why she could walk away from D1 offers and pass on a chance to attend a Ivy League school. She knew that her dream school was there and she knew she would be accepted and would never dream of settling for less. MIT is one of the hardest schools in America to get into. I believe Christina is the first Shore girl to my memory to accomplish this. Christina didn't let anyone know that she was this type of student, that had the chops to get into MIT though the front door. MIT is the 4th hardest school in America to get accepted into (https://www.niche.com/colleges/search/hardest-to-get-in/)https://www.niche.com/colleges/search/hardest-to-get-in/. She is not one to brag and let everyone know how special she is. This year she missed NBS on a number of occasions and I wondered why. It was not her style to skip any type of training. I soon learned she was taking 5 APA classes and studying for the SATS for hours on top of hours. I won't tell you her SAT scores, but their the best these eyes have ever seen.  Christina Antonakakis just seems to always expect more of herself.
Christina Antonakakis, has been very lucky along the way. She has always been around good people. She has always had good friends on the AAU circuit. Her Central Jersey Hawk team with Bob Martorelli are all still close. She was the baby on that team, of players who all seem to have gone on to mega academic schools. She was blessed to have Bob Martorelli as her AAU coach. Most AAU coaches focus on just the basketball, but Martorelli never let Christina loose focus of her education. He never let her loose sight of the big picture which became MIT. He is a big part of Christina Antonakakis life because he was more than just a coach….he was a true mentor and family friend. Her Central Jersey Hawk team was  a real dream come true for all those kids.
This season at Holmdel, Christina is the only player with real experience. She has changed her game to become more of a scorer. It's why she is averaging 19 points a game.  She has a lot on her shoulders. But somehow has managed to lead Holmdel into a Top 10 ranking. She has to not just be a leader but also the team cheerleader. She has to make sure everyone hangs in there during the good and tough times. Doug Shaw her coach knows his team at times is limited. But the fact of the matter is Christina makes life a little easy. He couldn't dream of life without her. Not many kids could handle all that has been put on her plate this season.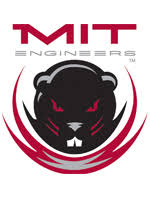 When you do charity work and not brag about it, your special. When you parents are always teaching you to focus on the big picture. You do big things  and when you are your little sisters role model, you become the measuring stick for which all is good.  Christina has done more than almost any kid I have known. She has done more and been rewarded with the least and yet is always a breath of fresh air.
MIT its a place for those  special few people. It's no surprise Christina may be the most liked and respected player in Shore Conference; by coaches and players….now she has accomplished almost everything a kid could possible want to achieve on and off the court in high school. Soon her biggest journey of all will begin. Everyone will be cheering for her, because it hard not to cheer for her…..CONGRATS TO CHRISTINA ANTONAKAKIS….I've loved and respected her from the day I laid eyes on her… TINY GREEN WILL MISS YOU!!!