One of the most overused statements in recruiting these days it's this one "small point guard are a dime a dozen" Well clearly the people making those statements have never seen ISABELLA ASENCIO OF IMMACULATE HEART play. Because she drops dimes and she drops lots of dimes. You see, you can line them all up, from the shore conference to across the state. And ISABELLA ASENCIO checks in as one of the best 2023 True. POINT GUARDS in New Jersey. She is not only that good but she is getting better every second the clock clicks because she is a gym rat with a passion.
Pure point guards are getting harder and harder to find these days. While everyone talks about the post players being hard to find. The pure point guard is going the way of the dinosaur. You know, that guard who is an extension of the coach. The player who knows every position on the court. The player who can play every position on any play that is called. That player who knows where and when the ball should be. The player who says "my bad" when it's clearly not their fault. The player when the game is tight the coach can say "go get me one" and they will do just that. The pure point guard is dying. You know that player who disrupts the opponents offensive with there defensive presence. You have to understand right now ISABELLA ASENCIO of IMMACULATE HEART is the best I've seen recently. College coaches if you've been waiting for the next Jackie Kate's, well guess what? She may have arrived, it's just she is not from the Shore. But ISABELLA ASENCIO OF IMMACULATE HEART, is that pure point guard you dream about.
This summer ISABELLA ASENCIO OF IMMACULATE HEART showed up at NBS camp. I have remembered her from a previous camp but didn't think much about her. She was 5'5" with this insanely strong body. She was a lefty with that shifty quickness that you can't explain. But her explosiveness with ball just slapped you in the face. So when one of the coaches at NBS walked over to me and said these words. "She cannot stay on thing court." I moved her to another court. But then I realize something, ISABELLA ASENCIO OF IMMACULATE HEART was one of the best point guards at camp. Then a Coach, told me her name and said she is only a freshman. My jaw dropped and I couldn't believe it. She may have been just a baby but she was a different baby. One that knew how to control a game. One that understood not only the mental part of the game but the emotional part as well. ISABELLA ASENCIO OF IMMACULATE HEART would be 1st Team All Freshman in the Shore in a walk. She also would be in the conversation as the top point guard in the shore. Coaches I don't really have to tell you the names of the point guards in the shore do I? Because she takes a backseat to none of them. ISABELLA ASENCIO OF IMMACULATE HEART is that good.
Never judge a book by its cover, so coaches pay attention to the story. ISABELLA ASENCIO OF IMMACULATE HEART story goes like this. The lower body is so strong it's allows to defend bigger guards, allow you to switch everything thing on defense if you choose. The quickness is how do they say in the hood.. "DIRTY" because her ability to turn you on defense and pressure the ball is beyond special. She has that wonderful thing called pride on defense. There Ain't no Kool-Aid pumping in that chest. This young lady understands defense wins games. She is a younger version of Abby Antognoli on defense
Don't talk to me about Point guards who can't shoot behind screens. Because in your biggest games scouting was everything. If your point doesn't understand pick and roll and when to shoot. Your team is not winning a chip.. dem be da facts folks! ISABELLA ASENCIO OF IMMACULATE HEART is Sophia Sabino on Steroids when it comes to this phase of the game. You can't believe your eyes the way she changes speeds in transition. The head on a swivel always looking to make teammates better and when she hits you with her Hesi… you hold your breath and think , what's next? No ISABELLA ASENCIO OF IMMACULATE HEART is different than any point guard I have seen in the past year. She is one of the rare ones. That TRUE point guard who is a true coach on the floor. She wins you games… the big games!!!
I love to remind people, you can't fool me. You can't hype your way into truth. I see how kids get crowned by there AAU coaches these days or somebody on social media who has never coached of played a day in their life. You see, you can't fool me with stats when it comes to TRUE point guards. Point Guards stories are not told in a box score. You can't see leadership and decision making in a box score. You can see timely scoring or clock management in a box score . No you cannot fool me. You got to show me baby! ISABELLA ASENCIO OF IMMACULATE HEART has showed me she is going to be one of the most recruited point guard in New Jersey one day… because she is that good.
Most people would not believe this, but I love seeing new talent from outside the shore. It's fun and exciting. So before I wrote this blog, I went back and did a little research. What did I discover in my notes. There it was IMMACULATE HEART. "Nice team, high IQ group, post player missing (Anna Morris). Shooting guard good potential. LITTLE LEFTY POINT GUARD, future stud, D1** need to get to NBS" yup those were my notes. I simply had forgotten about ISABELLA ASENCIO OF IMMACULATE HEART. But she just made me remember that's all. She did it by just showing up unannounced and kicked a little ass.. a whole lot of D1 ass that is of players who have signed those D1 papers. Well don't worry, those players won't be lonely because she will be along, joining those players soon.. because she is that good!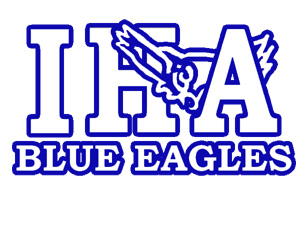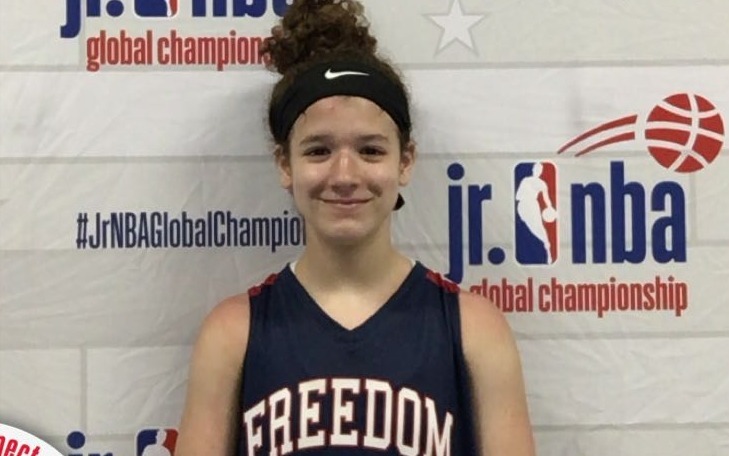 Isabella Asencio plays for the stacked NJ freedom AAU program. A place where the coaching and teaching is next level stuff. So between high school and AAU she is getting a double dose of quality coaching…meaning the improvement curve will grow. I'm not sure you teach mental toughness. I'm not sure you teach someone to have a competitive nature. I prefer a kid bring that to the table before I meet them . I know this, I want my point guard to have winning body language because it's a form of communication. I want them to love playing basketball any chance they get. I want my Point Guard to take the pressure off their teammates and coaches. ISABELLA ASENCIO OF IMMACULATE HEART has all these things. It's not hype, it's just a fact. Why do I tell you this? Because it's true and it's the way all point guards should play. It's also why ISABELLA ASENCIO OF IMMACULATE HEART is the best young POINT GUARD MAYBE I've seen in years..and DEM BE DA FACTS!! 🏀🏀
No Boyz Allowed Summer League 3rd Team –
All Hustle 3rd Team – All 2023's 2019:
The Atlantic City Showcase Tournament 2019 – Basketball Wall Street: Prospects to Watch 2019:
Gymrat challenge – 14u Division First Team All-GymRat 2018: Hershey Nationals