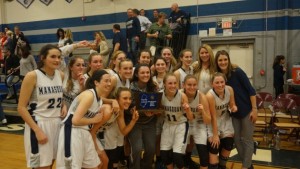 Every team has stars and players that get the loin's share of the credit and media attention. Then there are those who never seem to get there full share of the cake. They show up play hard and take what ever crumbs thrown their way. Yesterday it was two players who get the least amount of credit that led Manasquan too a third straight sectional title, Addie Masonius and Nikki Stevens were superstars last night in a pack gym on a big stage.
THE WAGNER BOUND MASONIOUS PAINTED THE PERFECT PICTURE
In round 4 of Manasquan vs RFH everyone expected a knock down drag out fight. What they got instead was two rather UNDERAPPRECIATED players putting on a show of shows. In the first quarter of yesterday's battle Tori Hyduke and Nicole Morris  found driving lanes the size of parking lots and went to work on Manasquan. It appeared they had come to play. It appeared the baby superstar had arrived and the ALL SHORE GUARD  were ready for battle. Somebody for Manasquan would need to match them. That someone was the least expected player of all,  D1 bound Wagner commit Addie Masonius. While Hyduke was making sweet music, it Masonius who was matching her. She hit jump shots, made lighting sweet passes for baskets, stole the ball and out rebounded the bigger RFH front line. Addie Masonius in the first quarter was a one women wrecking crew. She was the best player on the floor. She was dominate and she soon would get help.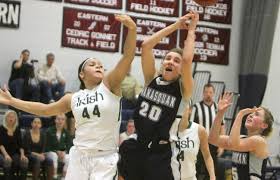 STEVENS HAS GONE FROM ROLE PLAY TO IMPACT PLAYER
When Nikki Stevens entered the game, I am sure most in the stands gave it no more thought than a dog barking in the night. But for those paying attention, they would know Nikki Stevens has been playing at another level the last month of the season. She is no ordinary role player. She has become a game changer and she been doing it on the biggest stages recently. It was she that broke the back of RFH in the first quarter of the SCT  and yesterday she did the same thing. She came off the bench and scored 6 points in a row. It was the other forgotten player the artist…aka Addie Masonius that seem to find her over and over for wide open shots. She buried each one she got. It also helped Manasquan get out to a 15-10 first quarter lead. It also was the start of what turned out to be a nightmare evening for the Bulldogs.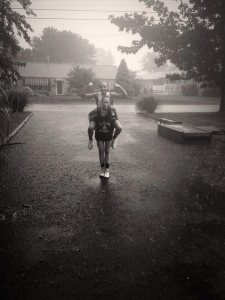 ADDIE MASONIUS AND NIKKI STEVENS SAID "GET ON MY BACK"
Rumson scored 7  points in the second quarter and Manasquan had a 7 point lead at half-time. It also would have been a good time to start up the bus. Because Manasquan in the 2nd half held RFH to 13 points and that's including garbage time. I said goodbye to the Michaela Mabrey who was there along with Marina as their sister Dara put the icing on the game with a bucket and foul to close the 3rd quarter. It gave Manasquan a 20 lead and all purposes ended the RFH season. The very demons that did RFH in all year, bad defense in big games, shot selection and close of quarters was on full display.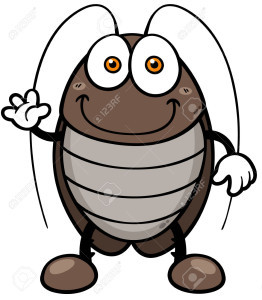 Hey NIKKI AND ADDIE, LOVE YA BABY
The Roaches were never in danger all night. It's because two lesser known stars, showed everyone that they two can carry a team. Addie Masonius and Nikki Stevens who had 12 points were special beyond words. But you must understand, there was a reason they were special. They had a coach that had complete trust in them all season. Lisa Kukoda ran Nikki Stevens out everyday, she lived with the growing pains. She never turned her back on Stevens and was rewarded last night. Addie Masonius knows that she will never get the credit she deserves, but it's Lisa Kukoda who lives with the good and bad that comes with such a hard worker and dedicated player. It's called trust and yesterday Manasquan found out there is Trust in…. NIKKI STEVENS AND ADDIE MASONIUS