Two great games tonight, but since I am on one leg, I will stay local. First you have Rutgers Prep and St. Rose. Manasquan and RFH will do battle for a 4th time. So I will give you my quick thoughts on both games and what they mean.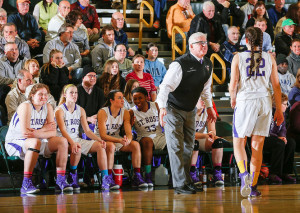 First Rutgers Prep has been crowned as the biggest threat to SJV in the TOC. I saw Rutgers Prep very early in the season against RFH. They beat RFH as it was Victoria Lesko,  first game back for mono and Hannah Scanlon was on a minutes count. But what I liked about Prep was this, they played very hard and were extremely well coached. They adjusted thought-out the game. I also liked that when they struggled scoring their defense keep them in game. Their post players had size and were very active. They shooting ability on this night sent a real red flag up in the air today. There struggled against the RFH pressure and at times and gave up easy baskets.
St. Rose looks to be cooking these days. There frontline  I believe can match the Prep front line. I believe there guards can match the Prep guards. St. Rose has played a monster schedule towards the end of the season and I believe it had toughen them up. I believe like Prep,  St. Rose is really not deep and so length of the bench will not be a factor tonight. But I do believe Joe Whalen on the sidelines is a master and he too will adjust at anything Prep throws their way.
My guess and not having seen Prep much, is that we are going to have a barn burner. Rutgers Prep in some ways is representing the state. If they lose to the Shore's  number #4 ranked team it will be more bragging rights for the quality of Shore teams. St. Rose is so young that you forget it sometimes. But outside of Lucy Thomas this group has been in ton of wars. This game is a battle of the two best defensive teams I have seen this year. Both rotate, don't foul and do it all without gimmicks. Both are excellent rebounding teams, so first shot shooting percentage will be very important. I believe for St. Rose to put a bow on the season….they need this win. Rutgers Prep wants to show, they are a elite shore type program outside the shore and deserve there #2 ranking.  I believe both teams are TOC championship worthy. The home court is a big edge….it should be fun…give me St. Rose 46-41….I'm a homer folks.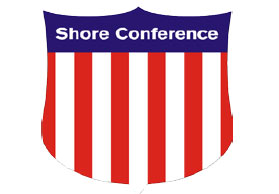 The other big game of the night is RFH vs Manasquan. First remember both teams could have won any of the 3 games played or lost any of the games. I think you be wise to re-read my blog after each game that was played this year. I believe I was spot on for each game. They all played out to the "T" as I said they would be played. I expect tonight to be no different.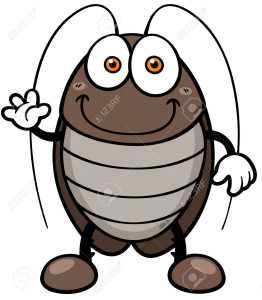 The Roaches will be ready to play. There nasty and are very hard to kill. I believe Manasquan has dreams of not just getting to the TOC but winning it. I believe the Group 2 Central title is just something before defending their TOC title…Did you forget they were the defending champs? Anything short of TOC final, I think will be disappointing in this group hearts. But none of that will be possible without getting by RFH. To get by RFH, it will very important for Manasquan not to let RFH run away from them early. In each game RFH has done that at moments. But in each case RFH could not finish off the Roaches. Lisa Kukoda has been unmatched out of times and the start of quarters. She will need to be that again. Dara Mabrey has been flat out a beast in each game, except the middle game, when it was her first game back from injury. Stella Clark and Addie Masonius have unreal in chasing down rebounds and scoring timely baskets. But Faith Masonius is the key to everything, because she must stay out of foul trouble, because at some point RFH may make Manasquan pay if she does get into foul trouble early.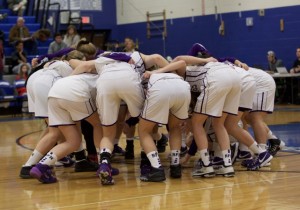 RFH has used multiple lineups and rotations against Manasquan and tonight don't expect anything different. Some times they will go deep into the bench and others times they will not. The rotations are based on match-ups. This has paid off at times and other times gotten RFH into a big of trouble. There are few things RFH much do tonight. First they must close quarters, this has been a problem in all three games. The one game they did close quarters was in game two and they won. Nicole Morris much stay out of foul trouble, no Morris and this game could get ugly. Finally Lesko and the RFH shooters will need to make shots.
This game should be no different than the first three, it will come down to details. For Manasquan when they go in the scoring dry spells can they keep it close. There will be a scoring drought just like in all e games…if they can't find an answer…bye, bye.  For RFH can they keep there shot selection under control, if the circus comes to town, they will be leaving town. Manasquan's roll players have stepped up big time in recent weeks. Nikki Stevens and Carly Geissler are no longer players anyone can ignore. RFH Shooters Katie Foos and Syd Sabino will need to be ready if called upon. In game two RFH got away from worrying about match ups and game scheming and it paid off. Both these teams will be ready to go….my guess this late in the season it's hard to change from you style and Identity. In games against top  opponents this year, RFH has given up 4o or more points each time. The One top opponents they did hold under 4o this year? …MANASQUAN… AND THEY WON 39-37. The problem with that theory is,  was that first game Mabrey was back from injury. They gave up 5o in the first game and a whopping 60 in the SCT semi- final against Manasquan. What does this tell me, RFH will need to score and step up it's defense. My guess is that it's hard to do both this time of season…Manasquan 54- 46