Middletown South made it Three in a row last night. TRE great run  came to an end and SJV, well they were just SJV. It was great evening again for Shore basketball fans. But there is really only ONE true topic Stephanie Karcz. Last night Karcz had an EPIC performance in capping off her 3rd straight state title.
It's rare in the girls game that blocks shots play such a huge part in a game. But there are also rare players. Yesterday that's exactly what happen in the Middletown South vs Neptune matchup. When Brianna loves jumper put Neptune ahead in the 3rd quarter it looks like Middletown could be in real trouble. But when you have wonder woman on your team, trouble can be dealt with. Because for next 12 minutes Stephanie Karcz put on a show of shows for Middletown South.
There say your best player must set an example for your team to be happy and successful. Yesterday the most humble superstar in the state did just that. Stephanie Karcz dove for every lost ball yesterday. She got every contested rebound and carried her team on her back in a game which the stat sheet said 18 points…10 rebounds…7 steals and 3 block shots. Folks ask anyone in the building if those stats were correct… and they will give you a real belly laugh and say no. Most times stats are padded, last  night there may have been a few stats missing. I'm sure this morning Karcz could care less, because there is no stat for heart, effort and leadership.
When Neptune senior Alex Vreeland knocked down a big three to cut the Middletown's lead to 41-38 with 3 minutes left in the game, a roar went up from the Neptune crowd. It appeared Neptune was ready to put a end to Middletown's run of consecutive sectional state titles. When South missed a ill advised shot and Neptune came down with the ball. It appeared all was going the Filers way, that is until Dezzy Allen who had a double/double went in for a shot and Stephanie Karcz blocked her shot with so much force the ball went all the way to half court, where Alex Balsamo picked it up, scored and got fouled. But it was the very next possession that broke the will of Neptune. When  Neptune drove to the basket again, there was Stephanie Karcz right there again, blocking another shot. After she blocked this one, she picked up and threw the ball the length of the court for a South layup and from that point on the game was academic.
Stephanie Karcz will go down as one of the best players in Middletown and Shore Conference history. The Shore Coaches Player of the Year had just put on a historic performance, not because of the stat sheet. It was the things she did thought-out the night, that you don't read about. Like when she ran the length of the floor to dive on a loose ball, JUST TO INSPRIE HER TEAM. How when Julia Valkos, who has been inured most of the season, came in the game and she found her right away for two big three's. Karcz understands the physiological part of the game folks. It's when she drove the lane rather than force things, she kicked the ball rather than take a bad shot. She understands what a good teammate is folks and she understands TRUST. This is why she is such a willing passer.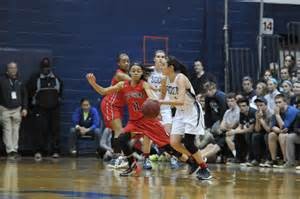 ISLA WAS FLAT OUT OFF THE CHARTS
It's was Karcz patting her babies on the back. Isla Brennan, was nothing short of spectacular yesterday. It was the freshman who hit the big three after Brianna Love's bucket gave Neptune the lead for the first time. Isla Brennan hit big free throws and just was lights out last night. Sam Kennan and Eve Pirie were like old vets in such a tough atmosphere for any baby. None were on the ALL FRESHMAN TEAM. But make no mistake as a group they make up the best Freshman class in the shore. Stephanie Karcz is a big reason why, because she believes in them and they know it.
Alex Balsamo had a rough shooting night, she could not put the ball in the ocean. It happens to the best of the best. But what she did last night was continue to play hard, she did not let one part of her game affect another part. That's how you get 9 points, 9 rebounds and 2 steals. You grind and that's what Balsamo did last night and Karcz was there every step of the way covering her back.  Emily McCartney may not have been noticed by many but her 4 points where BIG.  I do not believe she had a turnover all night. She had a great example because I believe Karcz had one the entire evening.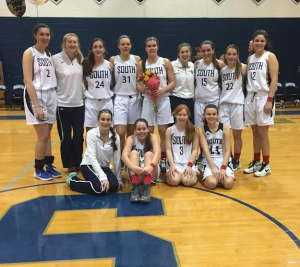 THREE IN A ROW and why is this so impressive? Local kids, no special treatment,  no recruiting, injuries and missing one of the best coaches in the state. They still found a way. Speaking of that special coach, not only did he get to watch his daughter put on a show, he did it from the bench. As last night  his trusty assistant Jessie Chalmers who has gotten little if any credit for holding all together, put all his lessons to use.  She was brilliant and when she and STEPHAINE KARCZ HUGED AT THE END IT WAS THE PERFECT ENDING TO EPIC NIGHT.
NBS SPRING  Registration is now open…PLEASE REMEMBER WE ONLY ACCEPT THE FIRST 45 IN THE SPRING

DATES- APRIL 4th- MAY 9th
TIMES- 6pm-7.30pm
PLACE- IMMACULATE CONCEPTION IN SPOTSWOOD.
FOR MORE INFORMATION…NBSPD@AOL.COM