There are those who support kids and hope only for kids to be successful and happy. Somebody who believes there is a light at the end of the tunnel. Somebody who is willing to help kids change their lives and expect nothing in return except for the kid to do their best….JOHN MAYO right now is doing just this, changing lives and he is doing better than anyone these days.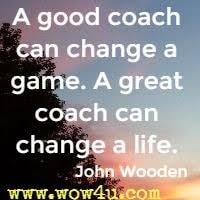 The most over used term these days is "IT TAKES A VILLAGE".  I hear that term way to often these days. Yes, it's true along the way a child may have a number of people touch their lives before making their dreams come true. But folks I'm here to tell you, there are also some really bad villages out their as well. John Mayo for my money has the best village around these days. You see John Mayo is getting things done in his Village. John Mayo is taking kids that people have turned their backs on. He then puts pressure on these kids in every way. He shows them respect by coaching them up. Then he challenges them on and off the court. He gets them to understand that there is something bigger than basketball waiting for them at the end of the tunnel. He gets to understand the basketball is a way to those bigger and better things. John Mayo has convinced kids it better to use basketball rather than the other way around. It's why so many of the kids that have played for him have gone to some of the best schools in the country. You see John Mayo is ego free and doesn't need Division one basketball to validate what he is doing….CHANGING LIVES!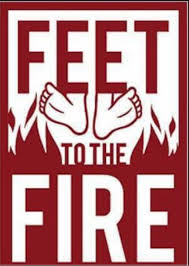 Folks, I see a lot of kids training these days. Personal training is all the rage these days. I see kids doing strenght and conditioning training. But you know what? I am a results guy, folks, I see kids every week in the fall league and on video. I SAY, WERE'S THE IMPROVEMENT? But what do I notice about all  the kids  in John Mayo's program? They all get better and remember these are the kids most have forgotten. Do you know why they get better? Because John Mayo has real love for his kids.  John Mayo is old school in that he holds kids feet to the fire. They're lucky because if he didn't have love form them, they would be just another group of kids who dreams end up in the graveyard.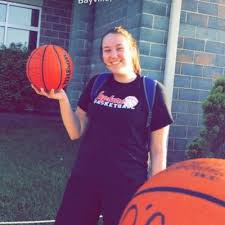 Sophia Yevchak of Neptune High School, had no reason to believe she would ever play in college. She found herself on most nights in high school on the bench. She played on a make shift AAU team. Sophia Yevchak, was an after thought to most and going nowhere.  But these days she is getting ready to attend MaryMouth College. Do you know why? Because she found John Mayo, who gave here what she needed desperately, a teacher and task master. Somebody who wanted her to development, not be just another tall girl. Somebody willing to invest in her dreams as much as she did.  I told you, I go by results because at the end of the day more is said and less is done. John Mayo doesn't talk, he get things done! Well when I see Sophia Yevchak play, I can't believe it. I can't believe her improvement and development…its nuts.  John Mayo, doesn't want the credit. What he does want is for people to know,  is that  this young lady is going to college and going to play basketball…that my friends is a small miracle. John Mayo is the master of finding kids homes in college …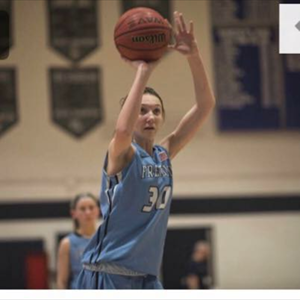 When I see Hannah Orloff these days I am beyond shocked. I truly cannot believe she has become this dominate player. In fact The Hoop Group 2019 Most Improved Player. She owes it all to John Mayo, it's that simple. I have watched John Mayo coach Hannah and he expects nothing but her best. My guess is this the first time in her athlete career, she has found somebody who will push her like John Mayo does. All kids want this from their coaches. The problem is these days coaches prefer to be friends with kids too often. They're of afraid of breaking a kid, John Mayo knows kids are stronger than we know. He knows kids don't want your pity…they want your knowledge…JOHN MAYO HAS LOTS OF THAT!
John Mayo is changing a lot of lives. He has become a master of helping kids get discovered bye D3 and D2 high level academic schools. He is passionate about kids picking the right schools and picking schools they can play and not become gypsies or ride the bench or be unhappy. So often the case in D1 where the transfer portal had over 900 kids.  John Mayo is not trying to represent himself as anything different than what he is…somebody who knows how to get things done for kids THE RIGHT WAY.  John Mayo's kids know he doesn't make basketball life and death. They also know he expects them to follow his road and follow though on their commitments. John Mayo has the road map for so many kids…they just have to follow his lead and he will take them home to that college dream of playing at the next level.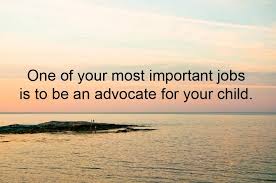 I love when coaches say they want to help kids. I personally pay no attention to those words. Everyone want to help kids get to college and fulfill their dreams. But there are advocates and then there are real advocates. For real advocates its a full time job helping kids fulfill that dream. Real advocates, are on the phone not once in a while for kids. They work the phones relentlessly. They play every angle for that kid and never stop. Real Advocates don't stop thinking about that kids until the job is done. Real advocates never say no to kids. Real advocates are fighters for their kids and simply will not accept "NO" as a solution. It's why John Mayo is different and here is what I always say about any coach…SHOW ME THE DAMM TRACK RECORD! John Mayo's track record screams success. We would be here for hours listing the kids he has helped move on to college. It's easy to brag about a kid who was going to play college basketball from day one. But John Mayo is creating college players with hard work and commitment, they are ready made when get them. But when he is done they all are ready to play at the next level.  Mayo can put his track record up against anyone's including the guy typing this blog. John Mayo just doesn't get the hype or the spotlight, he is not on twitter bragging 24 hours like some blogger does. Truth be told he won't  like this blog one bit. He will feel it's not necessary. But he is wrong, this blog is mega important, not for John Mayo. But the for hundreds of kids looking to attend college. That kid who is maybe not a D1 player. That kid who may be a D2/D3 player and wants to attend an academic college. These kids gotta know where to go…they gotta know who to call. They gotta know John Mayo is the answer and somebody that can connect them to the right people.

Last weekend John Mayo drove to Washington, DC to visit a college. A really great college and he took a group of girls with him. He stayed in a hotel, he paid for that hotel. He paid for his food and paid for his gas. Now why in the world would a man drive 4 hours to a college on a weekend? Because you see John Mayo is an advocate for his kids. He doesn't have an agenda and he will do anything to give his kids an edge. He wanted his kids to be seem by college coaches vs playing in some meaningless game in the fall. John Mayo as I said isn't about talk, he is about doing. Jim Pissott has a 6'3″ daughter. He asked me last week, if his daughter who one day will attend one of the best colleges in the country and is beyond brilliant; should go play for John Mayo? I said this to Mr. Pissott "do you really know anyone who develops post players better than John Mayo?" Then I said "she's a  good student, has lots of potential and willing to work, what else do you want?"  She sound like a  JOHN MAYO KID TO ME! …COACH MAYO IS YOUR ANSWER