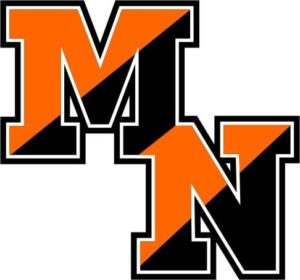 I've had a soft spot in my heart for SOPHIA MEMON from the day I meet her. There was something about her and her parents that were different. She showed up at NBS 3 years ago and only had one thing on her mind. To become a better basketball player. To play in high school and big part of something big. That's exactly what she is doing these days, with her Middletown North team….SOMETHING BIG.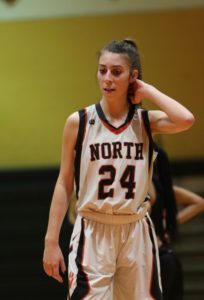 When Sophia Memon was a 8th grader getting ready to attend RBC, I couldn't remember her name. So I called her RBC. But she transferred back home to play for Middletown North. So I was forced to remember her name. It was easy because Sophia Memon is one of the best examples of what happens when a kid actually works and rather than sitting around wishing upon a star. I've watched her go from a girl who was not sure if she belonged….to a girl who knows she belongs. Now she is part of the hottest team in the Shore Conference, Middletown North. She and her teammates are not just rolling these days. They making life difficult for everyone on and off the court. They are knocking off top teams like flies and worst giving the people in the seeding committee heartburn. Never has a team developed more during a season from start to finish. Just like few kids have developed so quickly as Sophia Memon.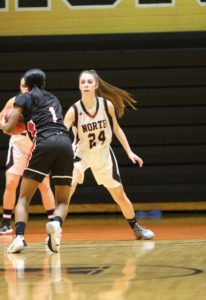 I remember when Sophia Memon was just another kid I barely knew at NBS. I remember her not talking very much to anyone in the gym. I remember her dad sitting quietly watching his daughter train. But then all of a sudden, I remember Sophia Memon being everywhere. It was strange, every time I turned around, I saw her face. She was at Core Skill training during the week, she would come to after school shooting. Then she came to camp in the summer. It was then I knew she was different, it was then I knew this kid could get there. It was why I started to speak to she and her dad before and after sessions. I didn't want to lose her, I liked her and her family. They are a good people. It was her improvements that made me realize that SOPHIA MEMON could play. She was not super athletic or physically imposing player. What I noticed was she played hard. She played smart and most importantly played the right way always.
Sophia Memon is a kid,  you just tell her what she needs to do and she does it. This fall I watched her against some big time talents and not once did I feel she was over her head. It should have told me something. I went and watched her MIDDLETOWN NORTH team play in the fall league. I noticed the chemistry and thought, this team is better than people realize. I also did something even she is not aware of to this day. I sat down with a cold beer and a sandwich. I watched video of her in the fall league. I make a habit of watching video more and more. Because the video don't lie and Sophia Memon game didn't lie. I watched her rebound in traffic, I watch her play insane as in really insane defense. I saw her knock down jumpers. I saw her get to the rim. I saw her help break the press. I saw her do all the little things and more. I knew she was going to have a great season. I knew that Sophia while not getting lots o attention was going to make a name for herself.
I have followed Sophia Memon all season. Before Middletown North decided to become the 1969 Knicks. My interest was mostly on her from a distance. I don't like talking to kids during there season for the most part. She has been a model of consistency. 7- 10 points every night. 5 to 10 rebounds every night. Two block shots every night. She stuffs the stat sheet with 5 points…5 rebounds and 2  blocks each night. That doesn't begin to tell the story. You see I watch tape folks and once again the video don't lie. I watch her  Sprint back on defense. I watch her set monster screens for teammates and play help defense. I know that stats are a bonus. Much of what she does is winning basketball. Playing your role is something she does so well. She doesn't shoot wild three's or take bad shots. She is sooo good for the MIDDLETOWN NORTH culture. She gives them glue and REAL CHEMISTRY.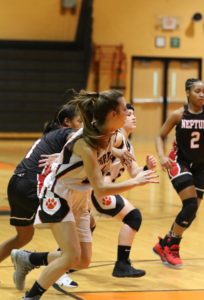 When you look at Sophia it's hard to believe she is just a Sophmore. She has this college like body, size and strength that throws you off for some reason. She just doesn't fit the part. You wonder why nobody talks about being one of the better 2021 young forwards. Here is a question, how many 2021's young forwards are doing what she is doing these days? Listen, go look at the stats if you must. Then throw in the  intangibles and the answer is not a lot. SOPHIA MEMON and her Middletown North friends are surprising everyone…there DOING BIG THINGS and neither is done yet.
I wrote this in the fall…Sophia Memon is making me look very smart these days🏀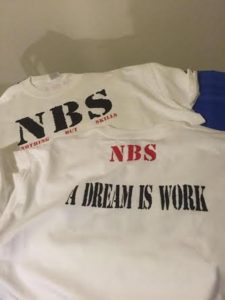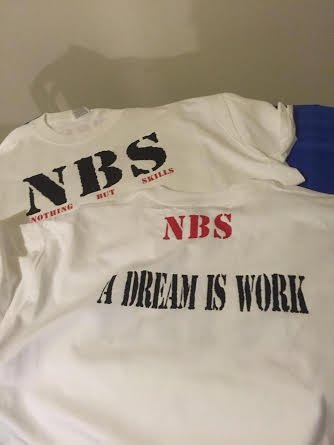 Another transfer not getting a lot of attention is Sophia Memon of Middletown North. She has transferred from RBC and this is a major pickup for North. Memon is no question on the Shore Conference short list for Most Improved Players. She is a physical rebounder and defender. She also has proven she can score against top competition. No question she makes North a sleeper crew his season. By the way college coaches, this kid is growing faster than just about any player I have seen this fall. She is a kid I would kept a eye on….and she is a GYM RAT!
I've spent the last two days watching tape of Middletown North. I also watched some early season games and there recent win over Colts Neck. Here is what I will tell you, there real. Just like Sophia Memon is real, as in real good. They look nothing like the team I watched on tape of in December. It why right now there Coach JUSTINE McGHEE is  my coach of the year. The transformation is truthful the biggest I have seen in all my years watching Shore basketball. Again the the tape don't lie. Another transformation has been Sophia. I really can't believe what the 6'1″ forward is doing. I keep watching tape and saying to myself….this kid is going to in high demand at some point.

Sophia, had every excuse not to train at NBS, CORE SKILLS and etc. Many of the players in these settings have big reputations and big games. It would have been easy to disppear into the night. She barely spoke when I first meet her. Now she is the biggest jokester at NBS. EVERYONE RESPECTS HER. It's because she works so hard and is a competitor. I honestly didn't know what her future held 3 years ago. Now it's crystal clear….Sophia is going to do big things at the next level as well one day. But first she and her friends have have a few BIG THINGS  to finish this season

Tiny Green
TONIGHT BALL HANDLING SHOOTING TONIGHT..6.30 pm
CORE SKILLS STARTS THIS SATURDAY…
Best thing you can do….get to work is your serious about competition and development https://t.co/VJ51g4sluK

— ellonya Tiny Green (@CoachTinyGreen) February 6, 2019