Today I will give you my projected seeding for the 2019 Shore Conference Tournament. There is no doubt come Saturday there could be some changes. Right now I see 27 teams still with a chance to make the cut . Picking who the #2 seed is going to be a lively debate by the seeding  Committee. ST. ROSE has more quality wins and have played a much tougher schedule than Manchester. But you cannot  penalize Manchester for playing in a weaker conference. Because every non conference game they played was against a big time opponent. The question is what would there Record be, if they played St Rose schedule? This is not like St. Rose in past years playing in a weak conference and then scheduling weak non conference games and yelling at seeding time as a rallying cry, to motivate the team.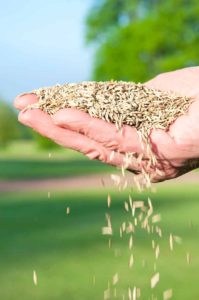 Next what to do with RED HOT,  MIDDLETOWN NORTH? I say reward them for a great season and for what's looking like a terrific finish. But you cannot disregard the entire season for two weeks of sensational basketball. Also Jackson Memorial is just as hot, albeit not as much quality competition. But they are just as hot and do not have a bad lost this season. TRE it seems has beaten everyone, that is hardly a bad lost. Middletown North has a good case to be higher, just not good enough in my humble opinion. There is zero debate who #1 is this year.
One more topic, teams adding bad teams to made the cut line is not in the spirit of the SCT. Also teams who didn't add quality games last week, who play weak schedules, should not be rewarded or given the benifit of the doubt when all is equal.
SHORE CONFERENCE PROJECTED SEEDING…RIGHT NOW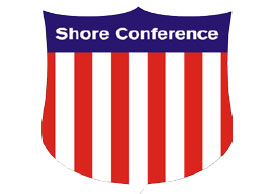 2. ST. ROSE- They played a insane conference and non conference schedule. Best wins, National Christian Academy and Manasquan twice. Only lost to Top 10 Rutgers Prep on the road.
3. MANCHESTER – Better quality win than Saint Rose in Long Island Lutheran and better quality loss Saddle River Day. Why #3 ? Because I do not believe there Record would be the same if they played St. Rose's schedule.  I do know if St. Rose played there schedule, there Record would be the same or more importantly better
4. MANASQUAN- No wins over a Top 4 teams in Shore…beat RBC TWICE
5. RBC- Beat Marlboro and RFH and no bad losses
6. RFH- Beat Marlboro and Middletown South insane schedule
7. MARLBORO- beat Middletown South twice
8. MIDDLETOWN SOUTH- beat Marlboro once
9. TRN- Nobody below them has a better resume
10. DONAVAN CATHOLIC- They lost to TRE at the buzzer. TRE blew out Jackson and lost in a rematch to Jackson. Donavan Catholic blew out Jackson, more importantly on the road. Donavan  Catholic played Manchester twice and Trenton Catholic.
11.  COLTS NECK- Played killer schedule 6 games vs Top 20 teams. Only questionable lost was to red Hot Middletown North. Beat RBR twice.
12. RBR- Now this was hard because they do not have a single bad loss. The problem is they lost twice to Colts Neck(be it while not whole BOTH TIMES). They beat TRE who Jackson split with.
13. JACKSON MEMORIAL- There have been red hot. The problem is no quality wins or non conference opponents. Best win Howell, best non conference in state opponent JP STEVENS. Split with TRE. They must be rewarded for bouncing back and saving what appeared to be a lost season
14. MIDDLETOWN NORTH- They have a case to be made they should be as high as  #10 these days. But seeding is based on you body of work. They beat Howell and Colts Neck, so why are they below Jackson? The body of work, early Losses to Howell, Matawan and Freehold must be factored in, Hence #14 with a bullet. But who is hotter and who wants to play them….NOBODY!
15- HOWELL- They have no bad losses. The problem is, no wins over a quality opponent.
16- TRE- Wins over TRN, Donovan Catholic and Jackson all ranked above them. So why so low you ask? Both TRN and Jackson beat them as well. But it's the lost to TRS that puts them here
STARTS THIS SATURDAY 
Saturday Core Skills w/ Coach Tiny Green starts February 8th at Hoop Group HQ 🏀💯🏀💯 @CoachTinyGreen

Grades 3-6th 9am-10:30am
7-9th 10:30am-12pm
.
.
.#tinygreen #hoopgrouphq #neptune #coreskills #fallball #monmouthcounty #basketball #training #workout #nj pic.twitter.com/Y2P7LPci8F

— Hoop Group HQ (@HoopGroupHQ) February 6, 2019