---
There is lots of Random thoughts in my head.  Last week was nothing short of fire. That's because NBS kicked off and there were so many surprises.  The open gyms continued and the 2028  clearly have the Shore future in good hands once again.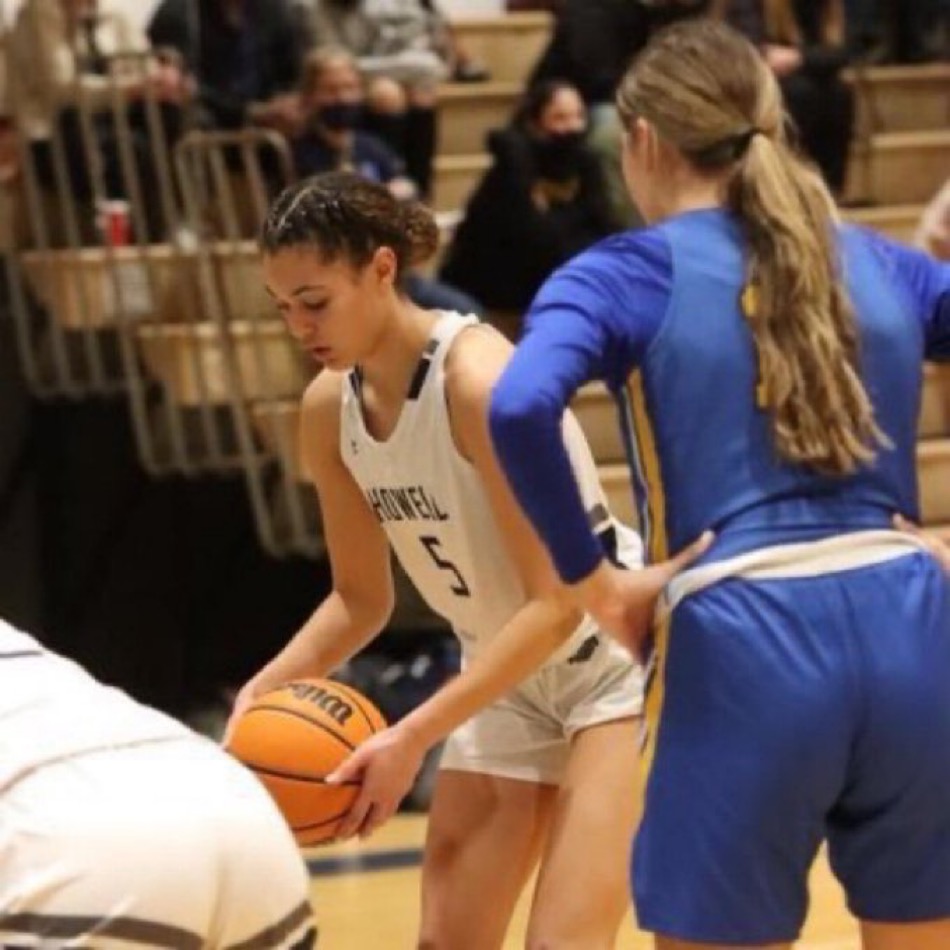 You can't start the week without talking about Kiera Mckown of Howell. She showed up and made a statement at NBS. The 6'1" forward showed elite footwork and a polished game in the lane. But what really shocked me, was her competitive nature and willingness to be uncomfortable. This is a message to college coaches. You better learn this name now.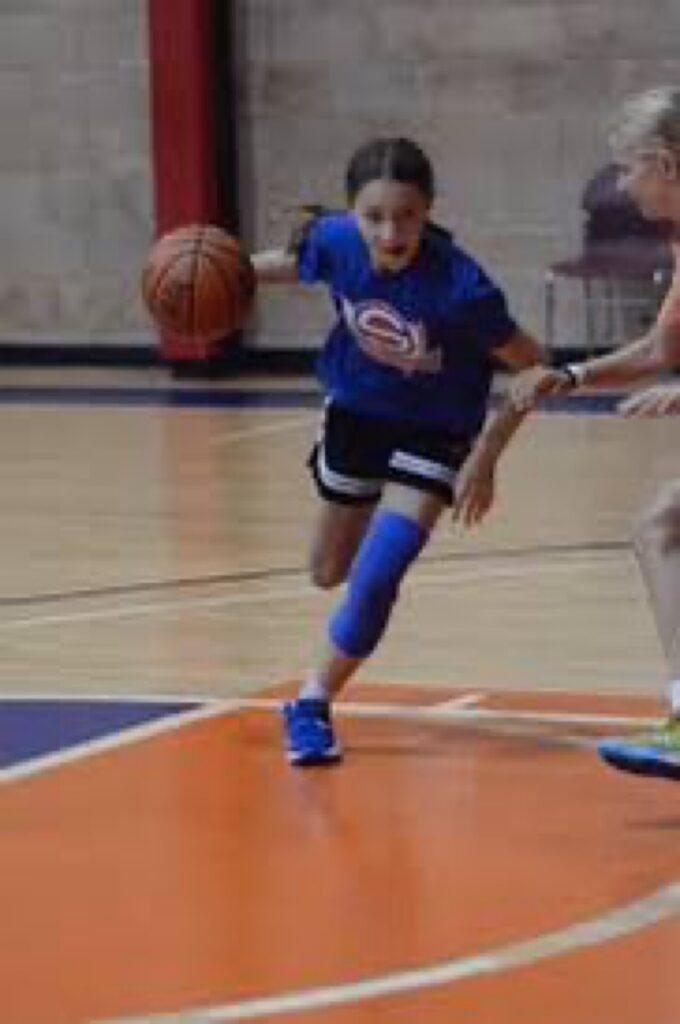 The 2027 class is the most politically driven class I have seen  in all my years. Many of the kids and their parents think politics is the way to the light. But the 2028 class that's a different story and the class is loaded. Pay real attention to 3 names right out the gate. Avery Wallace, Allison McAndrew and Emily Donahue. All three I believe will be impact players in high school and certainly  are names college coaches must learn now.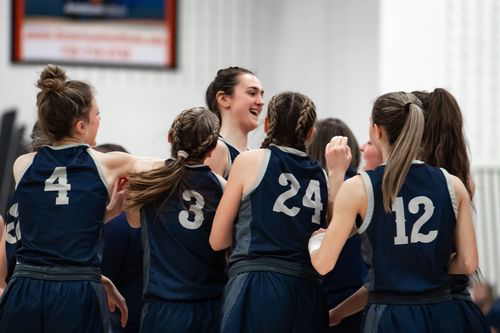 One thing is becoming very clear to me right now and it's this. The PLAYER OF THE YEAR AWARD is looking more and more everyday like a two woman race. Nina EMNACE and Katie Collins both look like the fronts runners in a big way. Collins, it seems just dominates week after week. Now throw in the fact that she is taking no chances by covering all bases in her workouts. Folks getting to the finish line is not easy for seniors. But she is rushing towards it with fire in her heart. She is taking no short cuts and she just may be rewarded in a big way!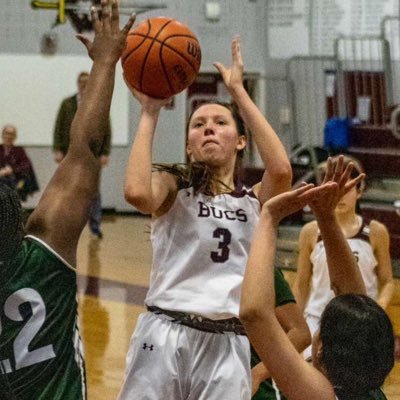 Camryn Gardner who has D1 offers on the table. Is taking her time when it comes to choosing a school. The 6'2" Gardner has found her mojo after suffering though a number of injuries. It's great to see her playing lights out.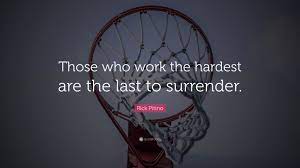 Kids would be wise to know, to stay in the gym. These open gyms are exposing some talented players including ones that have committed. It's not that a school would back out that hurts a kid. It's the perception they are creating before they arrive on campus. It sad when seniors start taken short cuts after working so hard to make their dreams come true. They lose the fear of being left behind and then pay an awful  price at the next level. I see  it every year and this year is looking no different.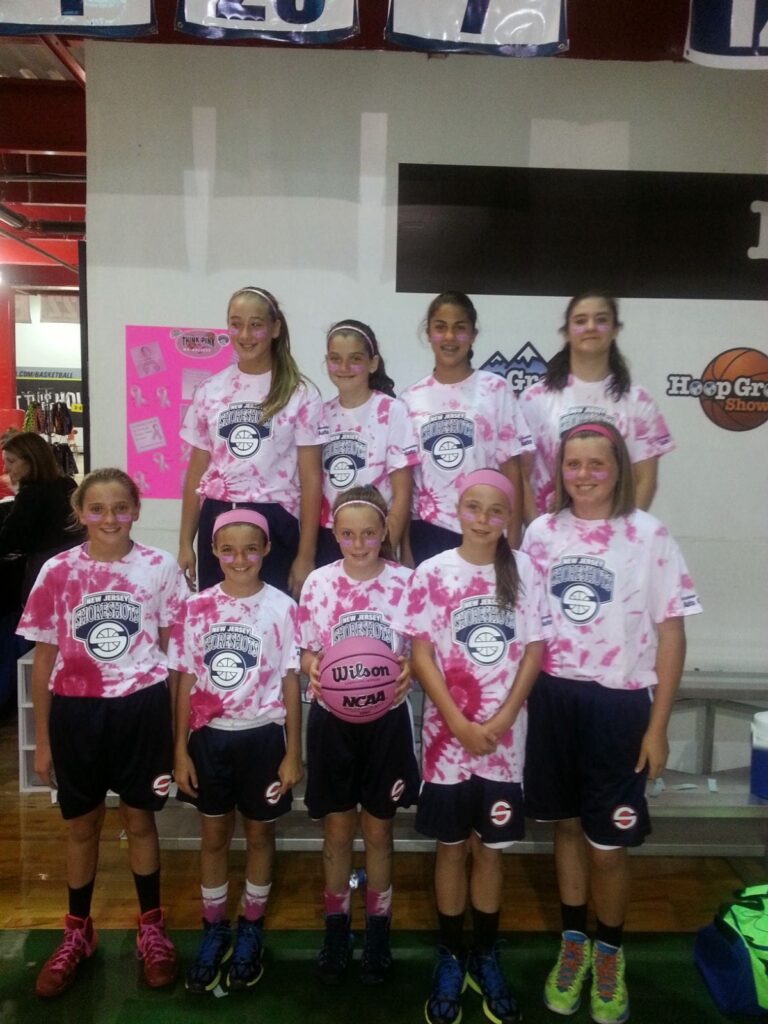 There are a few D1 players in this flashback. Start with Justine Pissott, Kyle Watson, Sophia Sabino and Mo Stapleton… not a bad crew.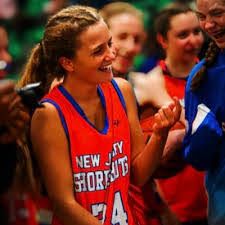 College  coaches here is a little something for you to think about….Hayley Posner, Emily Cavanaugh and ASHLEY KREIGER are all potential D1 players one day… RANNEY has enough talent to be a Top 10 team in the Shore.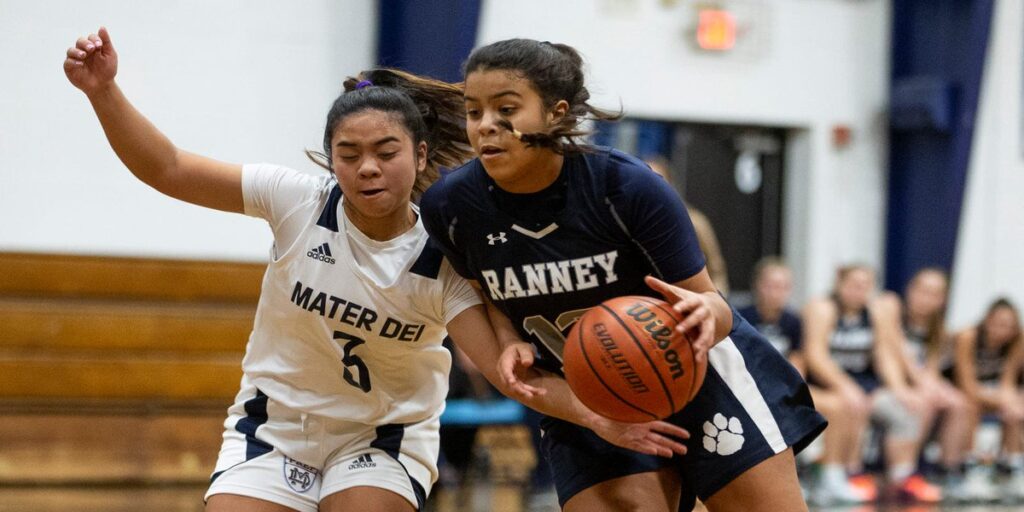 I really like what I am seeing from RANNEY transfer Brooklyn Taylor this fall. The kid plays hard and is unselfish. She is going to play a major role in SJV defending their title. She not only brings talent but she is battle tested.
So what does SJV have that no other team in the Shore have? True chemistry, notice how they play with smiles on their faces and enjoy each others company? There is no drama and always watch the parents of teams at games folks. The SJV parents are tight and trust not only Coach Karpell but each other.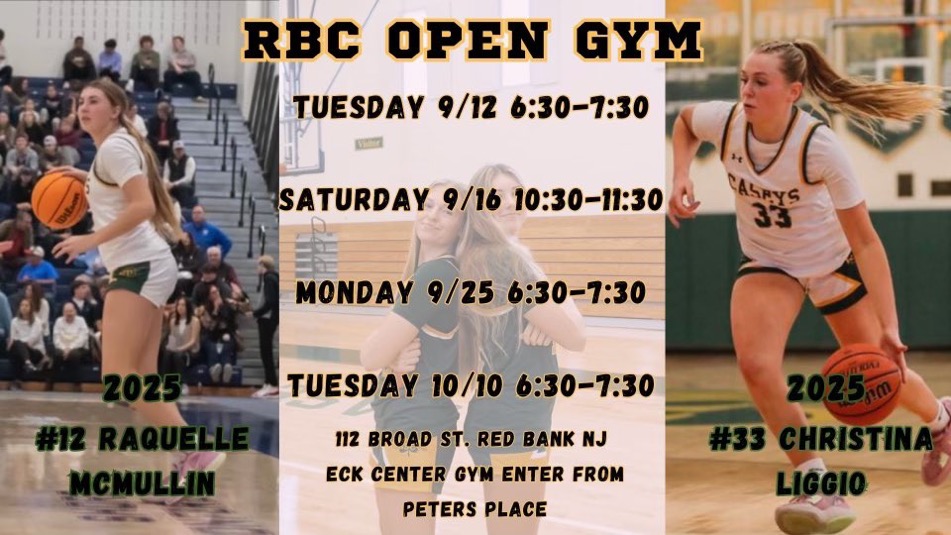 RBC OPEN GYMS have been a who's who of college coaches. They have so much talent that they are like honey to bees for coaches. But Joe Montano has been around the block and has set his open gyms up perfectly. No other school has come close to matching the number of coaches RBC is getting. Interestingly it's Holmdel with the 2nd most. That is due to Mackenzie Teevan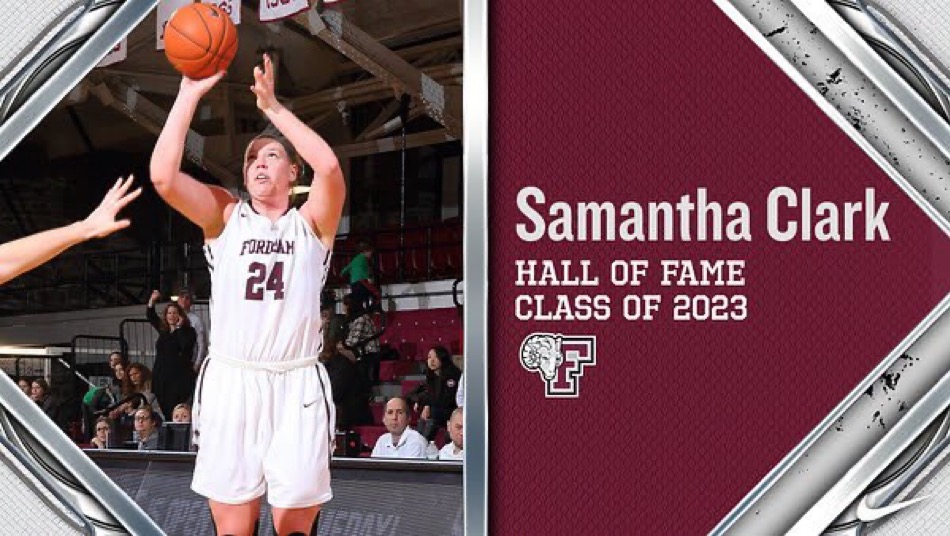 Great to see the Fordham is putting Sam Clarke into its Hall of Fame. Clarke is a Shore All time great. It was she along with Kacey Chambers that prevented the  great Manasquan team with Marina and Makayla Mabrey along with Kaitlyn Flathery from winning a SCT CHIP. Sam was just as dominant in the A-10, winning a Conference chip and being named All League… what a star⭐️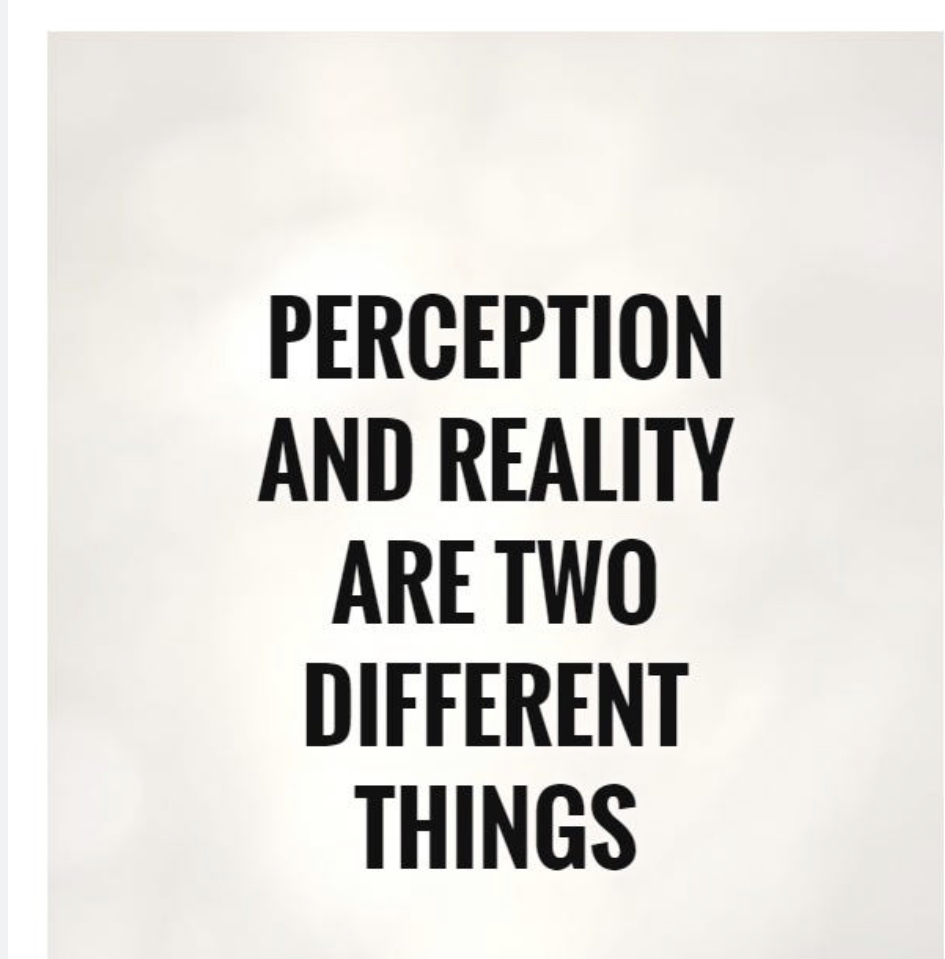 I think those who think St. Rose is dead are making a big mistake. They still have tons of talent especially in the guard spot. There three starting guards are as good as it gets. Decker, Lynch and Kruise are all battle tested and capable of taking over games. What is St. Rose's biggest question marks? Leadership and can they play for each other. I say the answer is yes!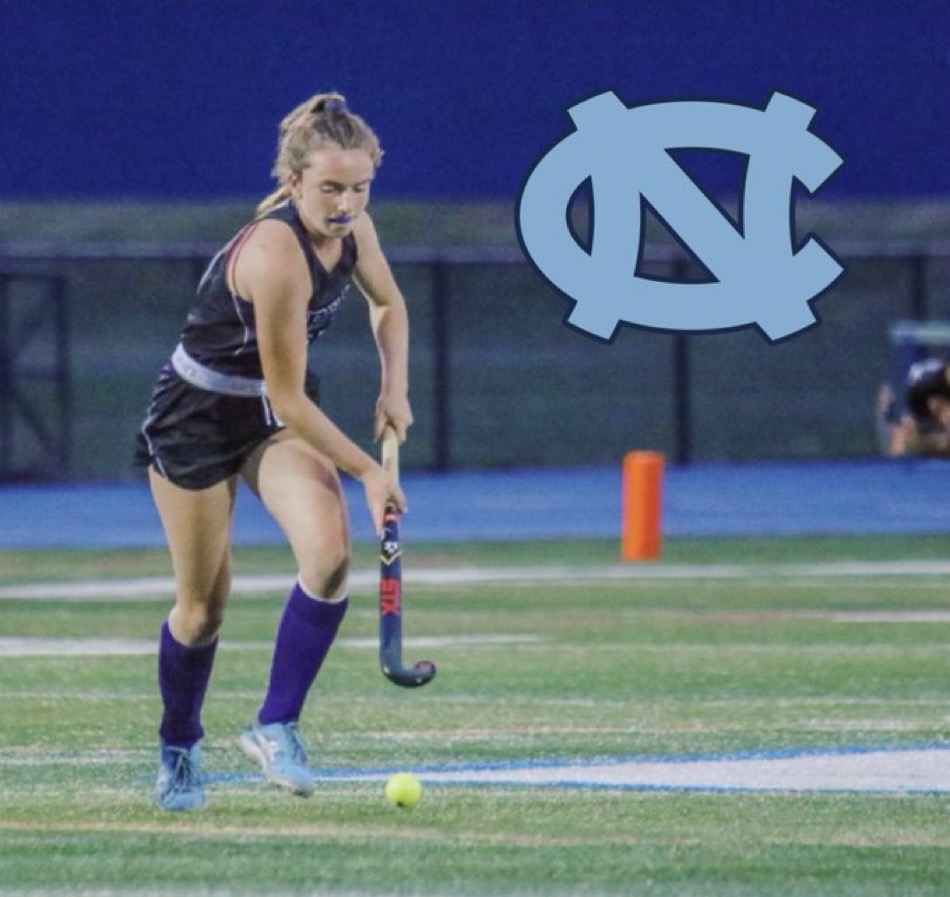 RUMSON guard and former 1st Team All Freshman, Sylvie Notine gave UNC a verbal commitment for field Hockey. It amazing that a player can be so good in two sports. It's really an amazing story from the stand point that she has been able to navigate both sports at such a high level. RFH may be a two sport program now. But think about this, most of there kids are moving on to college… GREAT COLLEGES… congrats Sylvie!!!!
⬆️WELL I HOPE THIS EVENT IS PACKED… 
https://register.hoopgroup.com/site/register/register.aspx?EventID=5790
MY TOP 10 looks different now and there is good reason
1. SJV– they are putting it together the right way. They have their young players playing and everyone is feeling part of it. I not only  feel the separation from the pack. I see it in video and that is what counts most. Pay attention to Madison Kocis because she is becoming a star. There built with GYM RATS!
2. RBC– they have the most talent by far. They have size, quickness and strength. When they play small they are absolutely scary. Why? Because of the multitude of scorers and play makers. Pay attention to Raquel McMullin she may be the secret sauce especially when they play there speed lineup. AGAIN GYM RATS
3. OCEAN– everyone talks about their lack of depth and talent. They speak of the quickness questions. Why? Because they don't understand their style of play. But here is a fact. This core gets better each week. Jineen Ayyash will be All Shore, Eli Clarke will be player of the year in their division. Kayden Clarke will be first team All defense. Gilmela Bettin is one of the best forwards in the Shore . They are all "GYM RATS". Nobody can match their chemistry. They are three until I see defferent.
4. MANASQUAN– they move up to four. That's because Olivia Shaughnessy was very impressive last week. They also used Katie Collins more than anytime I saw in recent years. That is a real sign. Now the little dark secret. This team is not deep and that could or couldn't be a problem. It's good because play less players build more chemistry. It could be bad because injuries, foul trouble and fatigue are factors in the real games.
5. TRINITY HALL– they got a serious taste of what life would be like without Nina EMNACE last week. Siobhan Stapleton sat out as well. The good news is it's the fall and others got to play lead roles vs RBC. The bad news is it went sideways in a bad way. The fall has been interesting because  GYM RAT, Whitney Hobson continues to shine and Grace Feeney keeps gaining valuable minutes. But the key may be Lilly Riggi who has been rock solid since the summer. Pay attention to player development. If they get a deep commitment as a group and get in the gym and someone steps up. This is the one team that can get to another level.
6. St. ROSE–  the problem is simple. Who is going to step up and replace the two injured starters. They can do an iron man act and play 6. There first 5 are legit. Now the question is anyone willing to take advantage of the opportunity that has been presented with the injuries . Right now they lack "GYM RATS" outside the big 4 remaining… Lynch, Decker, Alvarado, Kruise… maybe freshman Callie Decker steps up or Caroline Conforti see's the light. It's a wait and see deal right now!
7. RBR– they look dangerously good. Pay attention to Kristen Connors and Rylee Wheeler. Both are not just in the gym but doing more than expected. Now thrown in a rapidly improving Caroline POLLOWAY and a healthy Camryn Gardner and things  look different than a year ago. Zoe Gulley is the ultimate gym rat that has seemed to improved. That question being can she get to the next level vs elite competition?  Synai Blychanton has shown flashes of greatness!
8. RFH– let's wait and see come January
9. HOLMDEL– they are in desperate need for one other player to make the commitment. Mackenzie Teevan is certainly a talent in the making. Allison Cannon is the leader and if she can lead herself and a few teammates into the gym, this crew could surprise. The coach has shown a willingness to go the extra mile. Now who is willing to follow.
10. HOWELL– I'm more of a believer than ever right now. More on this later
MY ALL SHORE TEAM RIGHT NOW
NINA EMNACE/ KATIE COLLINS- POY(dead heat)
JULIA KARPELL- SJV
TESSA CARMAN- RBC
ADDY NYEMCHECK- RBC
ELI CLARKE – OCEAN TWP