TOMS RIVER NORTH has been the surprise team of the year. They are ranked #11 in the state and #15 in Gregg Lerner's Top 15. They are undefeated and won the  prestigious WOBM TOURNAMENT and are the best team in Ocean County.  Right now they are working on a HISTORIC season, while off to the best start in schools history. Many expected TRN to be a Top Team after last season, but NOT THIS…. With the return of there two superstar freshman, along with their leading scorer and leader Ashley Tatzauer, expectations were high. But those lofty goals  had to be tempered when All Freshman guard Brielle Bisogno was lost for the season with a torn ACL.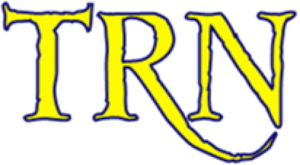 When Jenna Paul and Brielle Bisogno decided to attend TOMS RIVER NORTH, it was big day for all Ocean County schools. Both were two of the best Freshman in the state. Both are future D1 players and both stayed home. It was clear the TRN would one day dominate Ocean County basketball. Last season, the two star Freshman not only lived up to the hype but succeeded the hype. Many thought TRN would need a new  script going into this season after BISOGNO was injured. So that's just what TRN did, rewrite the script… except this one seemed better than the last one. With Amanda Johnson stepping up and softening the lost of Bisogno. TRN has been everything, Coach Vicki Gillen could hope for and more. JENNA PAUL without her side kick Bisogno, has continued to live up to expectations.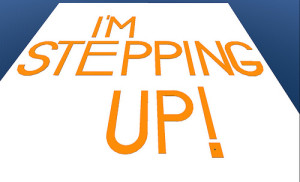 It seems the only thing that could slow JENNA PAUL down this year was a injury in the pre-season. Paul who is the ultimate gym rat, spent most of the fall trying to get healthy. It no doubt, was frustrating for the sophomore sensation. She wanted to make sure she covered  all bases coming into this season. She wanted no part of a sophomore jinx. With her running mate Bisogno out, she knew, she had to step her game up even more this year; if TRN was going to take that next step. It seems that despite missing much of the fall, JENNA PAUL has done just that… stepped up.
Last season, Jeanna Paul averaged 13 points and just over 7 rebounds a game as TRN had a wonderful season, in what was suppose to be a rebuilding year. Paul was named to THE HOOP GROUP ALL FRESHMAN TEAM. She also found out that she was in high demand by D1 coaches. Her freshman year was everything she dreamed and hoped it would be. But the humble Paul knew she could not live on past success. So she got to work last summer and worked on her ball handling and shooting skills. She grew leaps and bounds this summer, maybe that's why missing the fall has not had the impact, it does on other kids, who miss or skip such an important time. JENNA PAUL is having that All Shore year, way ahead of schedule.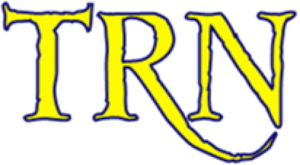 Too say JENNA PAUL  has stepped up, would be disrespectful to her and a insult to the word itself. What she has done this season, has been shocking by anyone's standard. This season Paul has been a force, she has improved her stats across the board. Her scoring average has gone up three points and her rebounding totals are up two more a game. She was FIRST TEAM ALL WOBM, as she was just about perfect in the championship game with 21 points, 6 rebounds and 3 steals. If not for her teammate Ashley Tatzauer's show stopping 31 point performance, she may have walked away with the MVP.
Its seems nothing can slow JENNA PAUL down this season. She is almost a lock double figure scorer each night. She has scored in double figures in every game this year except one and in that game had nine.  But lately  JENNA PAUL has gone off the rails, as she has turned her game up yet to another level. In her last two games JENNA PAUL has had 24 points and 12 rebounds, then backed that performance up, with another monster game, scoring  23 points and grabbing 7 rebounds. These numbers are staggering for anyone must less a sophomore, who seems to get better every week. A year ago she was at best a mid range shooter, now she is a deadly deep ball shooter. She has knocked down as many as three, deep balls in one game. She also has made a herself a next level ball handler and maybe that's why the college coaches are buzzing around her, like honey to the bees.
JENNA PAUL has been lazer focused this year. So focused that Division one college coaches, have found getting her on the phone to be a real challenge. Recently a college coach asked me if JENNA PAUL would give her a call. It was a D1 coach from a high level academic school. It took two weeks for her to get JENNA on the phone. I guess right now Jenna Paul has more important things on her plate, than calling back college coaches….like winning a Divisional and State Title while moving up in the rankings.
JENNA PAUL and her teammates are the best team in Ocean County. They, like all Ocean County schools have been fighting for respect. They've had to overcome the lost of one of the most talented sophomore guards in the state. The sucess and the respect they seek seems to be right around the corner. JENNA PAUL has had tons of sucess for such a young player. The rewards for her hard work are not just around the corner, because …. we're seeing them every night, JENNA PAUL LACES THEM UP.
UPDATE
***There are 5 spots open for Core Skills 7th and 8th grade  9am-10.30 tomorrow morning at Hoop Group.