Happy  New Year, there are a few things you should know as we start 2023. The Shore Conference has been off to a good start. There are clearly  a few teams that have surprised us and a few that have struggled.  There are players who have stepped up and babies that have made there presence  felt. After three weeks things are becoming very clear. So to start the New Year here are the things I know right now.
---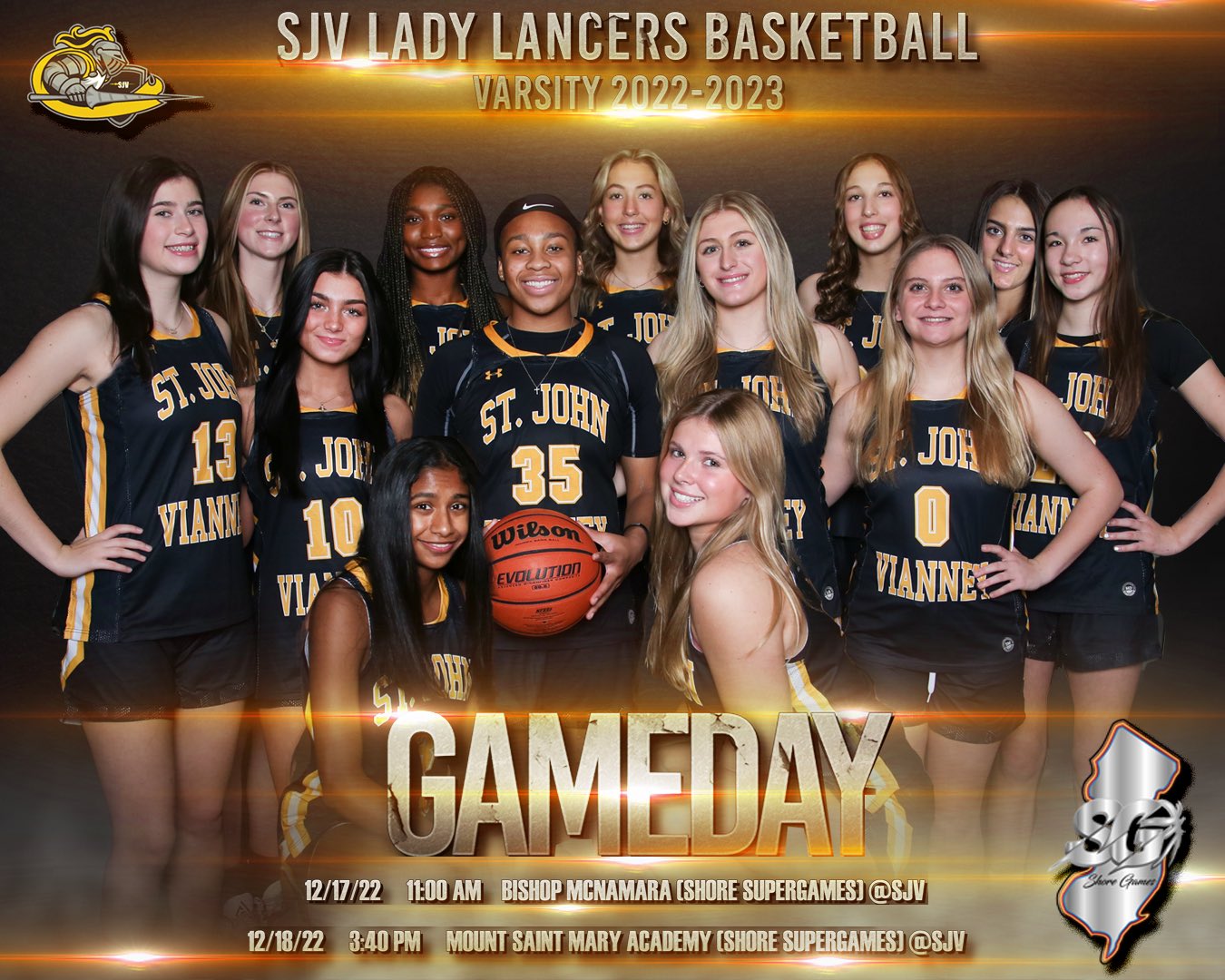 I know SJV is the team to beat and only one team in the Shore has any chance of having a competitive   game against them right now. That team is RBC and that's because they have a blend of speed, quickness, shooters , seniors and very special  babies. But remember I didn't say beat the #10 team in the country I said to be competitive .
I know RFH's record  is very deceptive. That's because  they could have won every game they played in this year. Julia Corsentino has been unstoppable. But it's the play of Sylvie Notine and Ella Mason that has to give RFH real hope that a Group 2 state title is a real possibility. Especially  since transfer Raquel Guidetti  is starting to get comfortable. She has scored double figures in her last four games.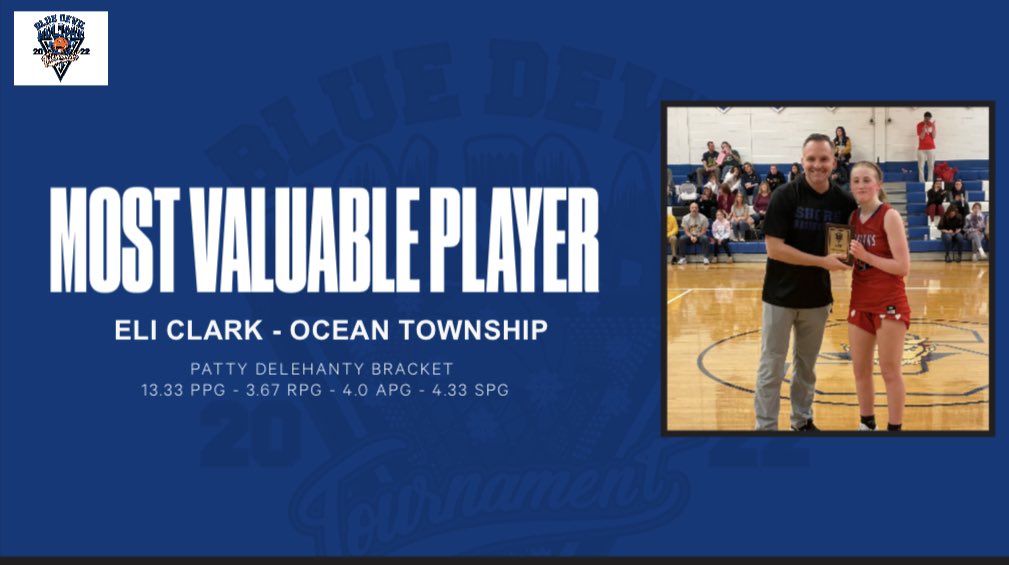 Usually  when a upstart program has a big start to the season. The media and bloggers embrace that team. Not the case for Ocean, that's because many did not have them ranked pre season or ranked to low and nobody like being wrong.  They were wrong because they didn't know Eli Clark is the best point guard in tbe 2024 class and maybe the best PURE POINT guard in the Shore. She is simply out playing every guard with a big reputation she has faced. Kayden Clark is the best two way player in the 2025 class and maybe the best shooter to boot.  Jineen Ayyash there leading scorer a year ago is back and Gamila Betton has a case as one of the best post players in the Shore. OCEAN is not beating teams they are destroying them. I know they are going to a tough out for everyone not named SJV.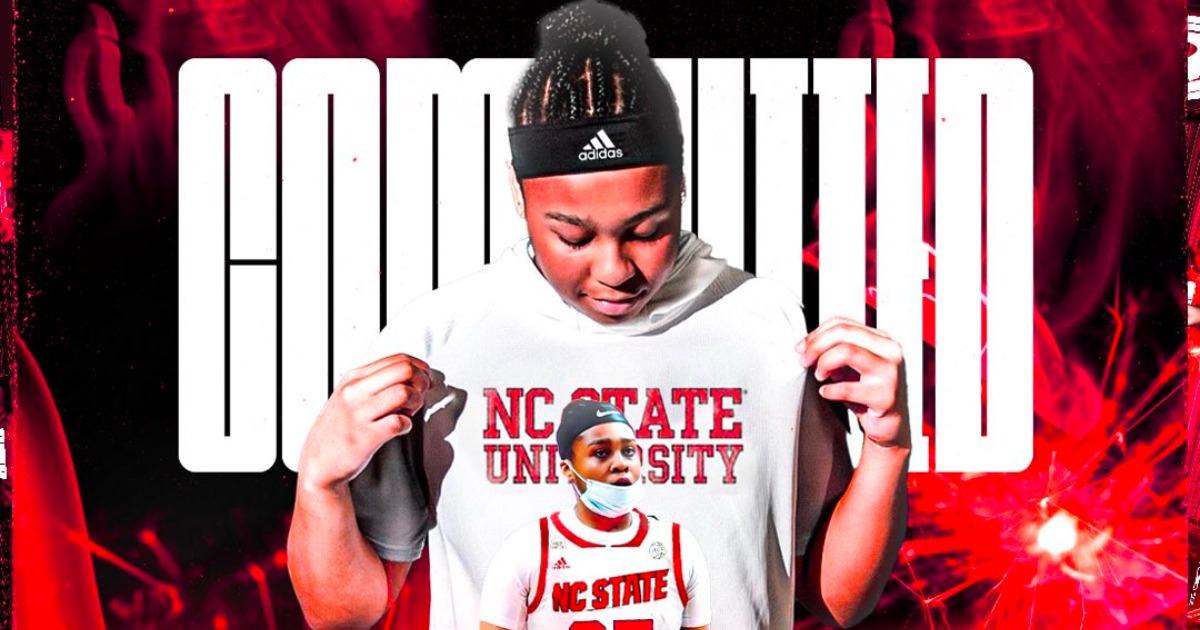 I know PLAYER OF THE TEAR is a wrap. ZOE BROOKS has been to good for words. I am not talking about the points. I am talking about the defense, passing and leadership. To put it in a few words, she has been the best player in the state of New Jersey.
Amazing group of athletes. Amazing group of young women. @katelyn_linney squad.

@sarahhughes2023 @LolaMacRae9 #BrooklynTaylor @haley_poser …

MVP Sarah!

🤔 @Bates_WBB @ashkreiger \Lucy @chriseibeler @Mai_EMS @InRomanWeTrust https://t.co/1UfoxyVUeM

— Coach Rich Leary (@ushoops) December 31, 2022
I know nobody saw Ranney getting off to the season they have. I guess it always best to roll with kids who are buying in . SARAH HUGHES has been outstanding. But it Hayley Posner that has become one of the biggest  surprises of the year. She has been spectacular and the biggest  reason Ranney is having a dream season. Coach Linney is behaving  like a Coach of the Year Candidate.
Devyn Quigley is having a massive year and just surpassed 1,000 career points early in her junior year. https://t.co/W0pEayYuAX

— Danny LoGiudice (@danny_logiudice) December 29, 2022
I know Deyvn Quigley is having the best offensive season in the past two decades. But it's the rebounds and passing that has me so excited. She has been as good as any player in the state of New Jersey offensively. It's a shame that her team is in rebuilding mode. But that doesn't mean you can't enjoy the show.
I knew Manasquan  and Holmdel were in trouble during the fall. Both are going to have winning seasons. Both have real talent. Both both have the same problem.  Chemistry, defensive  issues and they don't  know who there bread and butter player is. That's  because both teams have a roster of players who have moved into prime time roles after being role players. Neither team has  identified who there go to player is at this point. Now the good news, the more they play,  the more experience they gain. The more experience, the more Chemistry. Now the defense you ask? Well that comes down to a little thing called pride and both these programs have a lot of that to lean in.
I know the naming two Champions  at some tournaments this year was beyond weak. Everyone can't win a chip, somebody is going to lose every game in a tournament . That's life in tournaments.  But watering down the event? Folks we have officially jumped the shark in terms of everyone gets a trophy and award. Hearing some of the reasons for two chips winners are almost beyond laughable. Newsflash  just attend a tournament  you feel your kids can compete in or go to a weak tourney you can win if a chip means that much but to have two CHAMPIONS, just to make kids, coaches and fans feel like they did something SPECIAL….is as weak as it gets!
Folks since thst tough lost to Shawnee, TRN has become "DANGEROUS " Megan Sias is one of the best in the 2024 class and Ariliana Torres is proving she has always been the real deal pic.twitter.com/iGpF5otkfv

— Coach Tiny Green (@TinyGreenNBS) December 27, 2022
I know right now TOMS RIVER NORTH is the best team in Ocean County  and its now even close. Megan Sias, Ariliana Torres and Julia Godzicki have been heaven sent this this year. TRN had  Manasquan  on the ropes and gave state ranked Shawnee  a war. Both games were tough losses. But stay tuned because Megan Sias is a ALL SHORE lock right now and this team may have another gear.
I know FIRST TEAM ALL SHORE  LOOKS LIKE THIS …RIGHT NOW
ZOE BROOKS- POY- SJV
NINA EMANCE- TRINITY  HALL
DEYVN QUIGLEY- DONOVAN  CATHOLIC
JULIA KARPELL- SJV
JANINE BACHMANN- SJV
JULIA CORSENTINO- RFH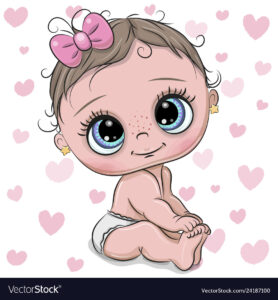 I know that the freshman class this year is so deep and impactful that it's crazy. Almost Every top team  has a impactful freshman on there roster. I guess you can call it the year of the baby. The good news is we're going to have a 1st and 2nd  All Freshman  Team for the first team since 2014…I do know this 10 Freshman  right now have had the biggest impact
ADDY NYMCHECK- FOY- RBC
LOLA GIORDANO- RBC
TESSA LIGGIO- RBC
KATIE LIGGIO – RBC
SOPHIE  SMITH- RBC
MADISON KOCIS- SJV
TEAGAN  DRENNAN- TRINITY
JADA LYNCH- ST. ROSE
NIAMH STAPLETON- TRINITY HALL
REILY WHEELER- RBR
I know that the kids who got in the gym are the ones delivering this year. They do more, work harder and then give you consistent performance. It's why I always tell coaches recruit gym rats, they always play above there natural ability and build your culture. Recruiting  potential is always the kiss of death.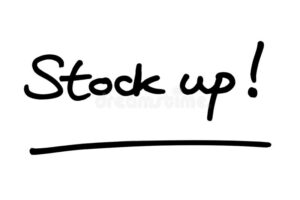 Here are the 5 Players whose recruiting  stock is up in a big way…
1. Julia Karpell- SJV-  if you not recruiting  her, then you're  not watching and shame on any high major not in the mix…if you're in the IVY or PATRIOT  not recruiting  her…go get a new gig
2. ELI CLARK- OCEAN- good lord is this kid a dream guard or what? There are no holes in her game and she is the newer better version of Rose Caverly…strong but truthful words.
3. Megan Sias- TRN- Come on, she living  up to all the expectations after the ACL and long  summer of recovery.  She is a gym rat and playing out of postion in the post has only added another Dimension to her game.
4. Katie Liggio- RBR- The future high major guard keeps picking up offers like it's a full time job. Notice the next level pull up jumper. Notice the handle, notice the insane passing. Did I tell you she is the ultimate  gym rat "every time we speak to her, she is in the gym" …POWER 5 HEAD COACH…  She was in the gym last week coach picking up the WOBM MVP
ALEENA DINKER- SJV- Well we had to wait a year. It has been worth it. She has been a weapon for Coach Karpell, she loves the gym and loves competition. The handle,  speed , quickness, vision are so much fun to watch. D1 coaches  I tell you she has been practicing  against guards better than anyone in your program  the last 2 years?
Saturday Core Skills w/ Coach Tiny Green starts January 7th at Hoop Group HQ 🏀💯🏀💯 Grades 3-6th 8:00-9:30am 7-10th 9:30-11:00am @TinyGreenNBS
.
.
.#tinygreen #hoopgrouphq #neptune #coreskills #fallball #monmouthcounty #basketball #training #workout #nj #alwaysimproving pic.twitter.com/d7fjTeYvY1

— Hoop Group HQ (@HoopGroupHQ) December 29, 2022
I know any kid not attending  this event is getting  bad advice. Hey don't listen to me go play your so called elite winter AAU games Ask those freshman who are sitting on the bench, how is that  working out, maybe they want those 10 weeks back right now.  Wait there not playing  because of the  upperclassmen in front of…..hehehehe, yeah that sounds good. There not playing because they listened to the wrong people and played politics  and the hype game.
I know the  Top 10 looks just like this right now
1. SJV
2. RBC
3. ST. ROSE
4. TRINITY
5. OCEAN TWP
6. RFH
7. MANASQUAN
8. TRN
9. RANNEY
10. RBR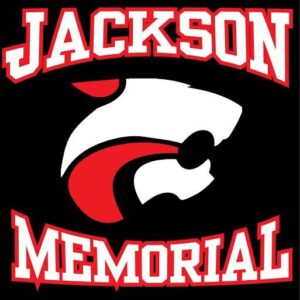 I KNOW all Jackson  Memorial's problems start with not having D1 swing player Zoie Maffei. She does so much for her  teammates. But I do know this, Chloe Messer better be on your hot list. The young lady is having a great season.  She got game and that's a fact.
I Know WALL is in trouble right now. They have lost there MOJO. But they are a talented crew and if they can take care of the ball a little better, they could be a problem in the Shore Conference and come states . Emily Tvrdik  and SHYANE ELDRIDGE are legit and when you got two scorers like that, finding your MOJO is a little easier.
I know when Tanaiyah  Decker is eligible, St. Rose becomes a legit problem for all, maybe even SJV. When Carlie Lapinski becomes eligible  for Manasquan. They get rebounding, lane protection, scoring and a serious toughness upgrade. These two teams will be much different  in two weeks.
I know the State Rankings dodged a big bullet when RFH lost to Ewing. The lost allows the State Ranking to avoid having 7 teams in the Top 20. Hey they got to sell papers too and nobody wants  to to see 7  Shore teams in the Top 20
ENJOY THE NEW YEAR….THESE TWO DID!
HARVARD OVER PRINCETON…
Does it get any better than this….LOLA MULLANEY and NINA EMANCE….💕💕💕💕💕💕💪👀✔️ pic.twitter.com/b404tKHNgx

— Coach Tiny Green (@TinyGreenNBS) January 1, 2023