Starting tonight at HOOP GROUP IN NEPTUNE the summer recruiting period will heat up in New Jersey. This weekend for many it's the last stop. There is no fall AAU, so for many seniors this is there last trip to the Rodeo. It's one more chance to showcase their ability. For college coaches on top of their games, this is a real recruiting Bonanza…the Jersey Shore Shore Showcase gives coaches a chance to see kids play in a structured basketball environment. They also can find kids under the radar. The ACADEMIC ELITE wraps it all up in a tiny little bow Sunday.. This weekend is the perfect way to end the JULY live we recruiting period.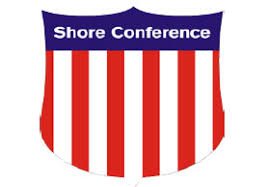 The JERSEY SHORE SHOWCASE kicks things off tonight. Clink the link for teams/times ( http://basketball.exposureevents.com/114123/jersey-shore-showcase-girls-hs-team-camp) This years event features some of the Top teams in the state. University High School will join the shore power houses in this years event. State champs Manasquan and there newly loaded crew will be ready. Their will be up coming players and programs to start the event on day one. JACKSON MEMORIAL and TOMS RIVER NORTH both are up-and-coming programs with future and current Division 1 players on their roster. Dani Evans of Jackson Memorial and Jenna Paul of Toms River North have both committed to division 1 schools. But its Brille Bisogno and Bianca Giordano that may bring the most excitement. Both point guards are electric and fun to watch and college coaches will be watching closely. Red Bank Reg will continue it march towards elite status with Coach John Truhan and his All Freshman guard Chole Teter. On day three the  big dogs come rolling into the HOOPGROUP.  St. Rose, RBC and SJV join The fray returning from Best of MD. The amount of talent is staggering these 3 teams bring to the table. Its a mix of the best babies and upperclassmen in the state. Its sure to be a fun day and college coaches will be smiling.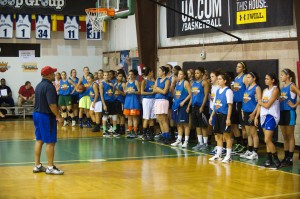 The Academic Elite will wrap it all up with a bang. Once a small event for local coaches and players. It now is the best one day recruiting event on the East Coast. Like every year its a sold out affair. This year because the fall recruiting was eliminated we have added 40 players. Its a good thing for all, coaches and players. There could be close to 100 coaches at this years event…NOT BAD. The talent in this years event is off the charts. There is no question the best babies and overall best talent in the state and maybe on the East Coast will be on hand. Its a coaches dream. We are talking Power 5 players and over  60 projected D1 players. There are players from 8 states. No question college coaches will get a heavy dose of talent looking them in the eyes on the final day of the recruiting period.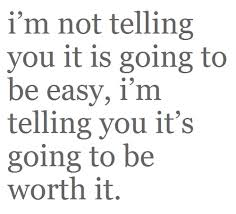 This This weekend will be special and the Coaches and Players, stand to benefit the most. I hope they all have great success …all WEEKEND