When current Fordham University senior Danielle Padovano gave Fordham a verbal commitment, I called her a Shore adopted signee. I had know Padovano since she was four years old. She started training at NBS at a very early age. She trained outside of Middlesex county, mostly with shore kids. One weekend a skinny 5th grader came up to me and asked if she would be "Shore Adopted one day". That  kid, gave FAIRLIGH DICKINSON A VERBAL COMMITMENT… Junior LINDSEY MACK HAS always BEEN SHORE ADOPTED.
I am often criticized for only writing about shore kids. For the most part, those critics are correct. But NBS always has kids who leave the comfort zone of home to attend NBS. These kids are special, because NBS is a family and almost everyone knows each other. Its also the most competitive environment in New Jersey for girls basketball. There is nowhere to hide. It's a place many find reasons not to attend. They say things like "I don't get enough reps" but we here at NBS all know the real reason. It's because everyone is on a even playing field and you will be called out, when not preforming. LINDSEY MACK has been getting called out for six years.
LINDSEY MACK spends 4 hours in a car every weekend to attend NBS. She and her dad make the ride from Secaucus to play and train with some of the best in New Jersey. I remember the first time I saw LINDSEY MACK, I was taller than her. But watching her stand next to her dad made me chuckle. Kenny Mack is 6'6″ and played at St. Peters. I knew Lindsey Mack was special the day I met her, because she was not afraid of failure.  I knew she was special because she got no love and keep showing up every weekend. You see when they don't get love right away, most disappear. I nicknamed her blondie  because I couldn't remember her name. Well today, she is much taller than me and I know her name and so does FDU.
There are kids who are willing to pay the price to be special. There are kids who chase there dreams hard. These kids all have one thing in common they have a  furious  appetite for coaching. These kids want truth and honesty, they have that self confidence which separates them from other kids…. LINDSEY MACK is that kid. She is the kid that refuses to miss her training. She is the kid when you tell her something will nod her and say yes..BUT MEAN IT. She is that little girl with braces who is now closing in on 6ft. She is that kid with that sweet lefty jumper that makes you blush when you see it. The form is picture perfect and it's a thing of beauty. She didn't get that jumper sitting around. She didn't get that jumper by accepting she lives in a town where basketball is not king. She traveled to where the best play. She didn't complain Tiny Green only watches and promotes Shore kids. She didn't stay in her town and play for a weak local AAU team. No she traveled sometimes up to 90 mins to fulfill her dreams. LINDSEY MACK wanted real competition and she wanted real development. Even if it meant driving two hours one way to camp for 5 days a week in the summer. So many talk about wanting it so bad. But few and their parents are willing to make the sacrifice. This is why FDU is so lucky, LINDSEY MACK will go the extra yard every step of the way.
Two summers ago NBS, I got upset with Lindsey about her ball handling. I told her she was relying on her shooting to much. I accused her of skipping NBS sessions for meanless AAU fall games. I told she was lazy and not working hard. I told her,  I could less if she comes back to NBS or not ..but if she planned on returning her handle better get better. Now all those words are nonsense because my love for LINDSEY MACK and her family is forever. This fall LINDSEY MACK'S handle was off the charts. Here ability to stop, use both hands, change pace and direction is so NEXT LEVEL, it's scary. Shooters are not suppose to have her handle. This fall I told LINDSEY MACK " you are the worst defender in the gym" 16 weekends later, she was much  improved. Come this fall next year, she will be one of the best defenders at NBS. How do I know this? Because I know LINDSEY MACK and she never, ever backs down to a challenge.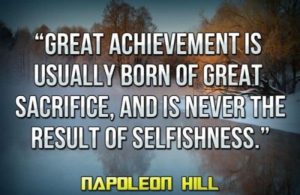 Last summer my phone started blowing up from college coaches. They wanted to know all they could about LINDSEY. I told them all the same thing, her level of play could grow. Why? Because she wouldn't stop growing, she was 5'11" at the end of the summer. She also was filling out. She also was still traveling 2-3 hours a day. I explained that LINDSEY MACK could be the best combination of pure shooter with size and skills in the state one day. Then I got a phone call from Jose Rebimbas, the asst coach at FDU. Jose and me go back 30 years. We have been good friends mostly out of respect. He was one of the best D3 coaches in the country before joining FDU. He asked, could he get LINDSEY MACK? I was honest, I told am the combination of her academics, size and unique shooting set, would make it hard. I also told him, she would get to much visibility for him to steal her. I told Jose, she would get more recruitment than Jose Larkins (signed at Vermont) who he also recruited. But a funny thing happened along the way with LINDSEY MACK. One day at NBS Kenny Mack said to me " Tiny, am telling you LINDSEY really likes FDU" They one day Coach Rebimbas said to me " I think we can get LINDSEY MACK"
When my daughter was a senior in high school, I asked to do me a favor and visit Monmouth University for political reasons…she said "NO". I knew right then, she was in control of her recruitment . I then asked her to visit FDU a school I worked at for 15 years. She told me, she would do so. She visited by herself, came back and said "0f all the coaches I met,  Coach Ceilna was the best" I tell this story for a reason. Relationships matter and Pete Cinella is a good man and there is no question in my mind. That this is the reason, FDU could pull of a steal like this. This is no talented player that folks missed. This is no player with baggage, that opened the door. No this is a program straight up out recruiting the competition. They did it by understanding LINDSEY MACK is a straight shooter and a kid who has big ideas and dreams, that she wanted to share with her family. Her home is 20 minutes from the FDU campus.
I received a phone call on Sunday. It was from a good friend in coaching( 6.30 am for the last time..lol). She said "I'm not surprised MACK verbaled to FDU". She told me LINDSEY MACK was a loyal kid. She said "Tiny look at her background, she didn't jump from AAU team to AAU team and stayed home and played for her local high school"  My jaw dropped because I never thought of that. She said it best, "FDU was just loyal and the family liked that" That's a question I will need to ask LINDSEY.  Her loyalty to hard work and sacrifice has been special and the FDU community is going to love this about her. Her father and her mother have supported her every step of the way. The amount of miles on their car must be astronomical, as well as the money spent on training and travel. They are upbeat positive people, it's never been just about there daughter. I can tell you, I have jumped on LINDSEY pretty hard over the years and her mom and dad, have watched it all and never said a word. They are beautiful people WHO GET IT…
I tease LINDSEY MACK after almost every NBS session. I say I can't wait to take my ten minute drive home. I then say "how long is your ride?" Knowing full well it's almost 90 minutes. LINDSEY MACK has had the best ride of all folks. She has seen some great players over the years. Nobody can say she ducked competition or took short cuts. She scored her 1000th point this year. I once called her one of the best Freshman in New Jersey…I was right. She has reached every goal, she has ever reached for in a basketball, inculding becoming SHORE ADOPTED…CONGRATS TO LINDSEY MACK…. I CAN ALWAYS USE ANOTHER FDU HAT!!!
The HOOP GROUP SUMMER DATES ARE NOW AVAILABLE…