We can put all the talk to rest. The four best teams to start the year are playing for the  difficult  high school chanpionship there is to win…. THE SHORE CONFERENCE TOURNAMENT
…..IT'S ALL IN THE DETAILS.
All four of these teams could be the #1 seed. But Manasquan is number #1 because they have been the only team who has dotted the I's and crossed the T's when it counted most. Manasquan has beat RBC at the buzzer and Manasquan in overtime. When in both cases it had appeared they were toast. But they took care of the details….. better than anyone. THATS WHY THEY ARE #1
RBC has had two wars with MANASQUAN. They could be the #1 team in not only the Shore but the state as well. But when they had there final  possession with the  ball and a chance to close Manasquan out. They didn't play attention to details. First the started the offense too early on there last possension , which led to a series of events. They started to early on offense and left to much time on the clock, which allowed the refs to come into play. All which  ended with Lola Mullaney  victimizing them with a game winning buzzer beater.
ST. ROSE put all there eggs in one basket in trying to steal the #1 seed. They almost pulled it off. They had Manasquan beat with 8 seconds left. Up by three and shooting a free throw. St. Rose like RBC forgot about details. They forgot to take players off the foul line. On the missed free throw DARA MABREY was left unguarded and made St. Rose pay for such  indiscretions. Rather than being the #1 seed, there lack of a quality wins made them the #5th seed.
SJV has played a monster schedule and has more quality wins than anyone. They would be the #1 seed if they had taken care of details. They had RBC beat on there home court. They were up 15 points in the 4th quarter, when they loss there concertration. They missed open layup after open layup. They missed layups with nobody close to them. The loss was the only time SJV would lose in a Shore game. But it's been enough to prevent them from rising to #1 dispite huge non conference wins.
CLOSING TIME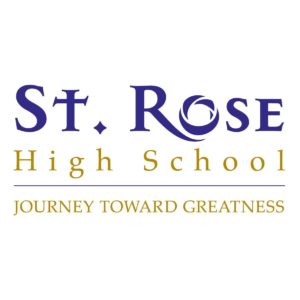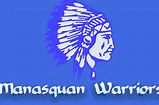 All these teams have potential closers, but who has actually had somebody  close a big game on the main stage? The answer is Manasquan who has 4 closers. Addie Masonious, Faith Masonious, Dara Mabrey and Lola Mullaney have all  hit game saving or buzzer winning shots. What I tell you next, may shock and amaze you. There is only one other player with a track record of closing. That is  is Sarah Karpell who has hit so many late free throws and big shots on the big stage already, its amazing. She also has closed big ganes on the defense end. St. ROSE will be searching for a closer. RBC will need to find one as well. Closers can be born in this event. But know this, if you dont have a closer with a track record,  it HARDER to believe, when the game is in the balance late.
THE PRESSURE…CAN YOU HANDLE IT..
Here is something I promise you will see Monday. Somebody is going to be trapping and pressing late and somebody is going to be holding the ball. SJV can trap late. But can there young players hold on to the ball late, when being trapped? RBC can no question take care of the ball and they have speed and lenght. Manasquan can trap  and steal the ball. But can they can  get out of control sometimes…no question yes. St. Rose can trap but they don't have the overall quickness to do so, unless they go the bench and get smaller. The key  for all these teams, is do they have to change, if faced with either  dilemma . Meaning to they have to give up offense to trap late or defense to hold on to the ball. Offense/Defense in high school doesn't win SCT'S. Their all going to be tested on Monday. Who can hold on to the ball or go get the ball late COULD settle things.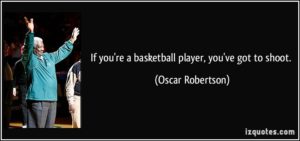 SHOOTINGS MAKES UP FOR A MULITPLE OF SINS. .
Your defense not working? You not rebounding? your turning the ball over? That's all bad, but you know what makes up for all that? Shooting.  St Rose has 5 …count them 5 three point shooters in the lineup and at anytime can get rolling. They are never out of a game..NEVER. SJV is streaky and when there rolling Kimi Evans is unstoppable. But when there cold …life is rough for Evans as she plays one against five. Dara Mabrey and Lola Mullaney are deadly…but so is underrated shooter Stella Clarke. RBC has high % shooters, they are the best kind. Larkins, Moore, Hart,  Montange and in recent weeks, Katie Rice are deadly. All of these teams have shooters everywhere. There going to need them come Monday.
COACHING PRESSURE..WIN titles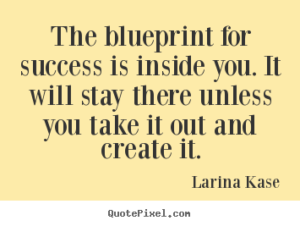 Joe Montano, Dawn Karpell, Lisa Kukoda have all won a SCT AND TOC. Joe Whalen will try to win both in the same year. All of these coaches, know anything except a title means real disappointment for different reasons. Joe Montano and RBC has been waiting for this year for tbree years. Well the time has arrived and the pieces are all in place. SJV and Dawn Karpell know its not fair, but she started it, now she has to feed it..the monster call SJV only likes championships. Joe Whalen knows at some point he has to win one. This could be his best chance. Another empty SCT will not be a good look. Lisa Kukoda has been there year in and year out. But this year, is different. This year is different because so much is expected. Another SCT missed  opportunity will not leave a very good taste in her teams mouth.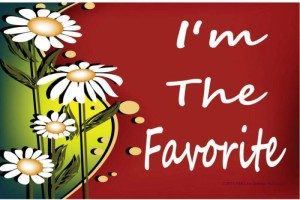 WHO IS GOING TO WIN IT? I will get ro that tomorrow….but here is a hint. Never bet against the bet against SENIORS!!!
TOMORROW…