When you get older you get more opinionated .  You have a lot to say about everything. You believe age has given you that right and that gift. So it's why I want to talk about a gift that was given to me. He doesn't know he was a gift given to me and that's perfectly fine by me. Hopefully you listened to the video above. I hope every parent thinks hard about that video. I have personally been concerned about the vaping issue in sports. But that's a story for another day. Today I want to give you real thought about Rutgers Asst. basketball Coach Greg Vetrone.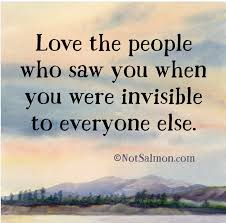 I was a 23 years old asst. coach at a struggling D2 school called CW Post when I went to watch Bergen Community College play. There was a talented guard named Bobby Geta I was hoping to recruit, but PJ Carlesimo  was the head coach at Wagner College at the time and he had offered Geta.  I told PJ he can't play D1 and PJ told me "if I give him a uniform he can."  I was crushed. I thought Geta was the answer to my dreams. But that day a 5'5″ guard on his team came up to me and said, "man I can play for you".  Thinking back I laughed because in my mind I only wanted D1 players, but the young man started calling me everyday. He wanted to attend Post .  He was relentless and I couldn't stop wondering what made him so desperate. Why this was so important to him.   I later found out why.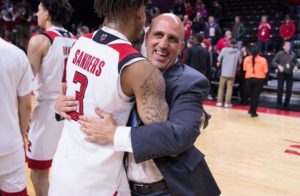 Greg "Shoes" Vetrone did come to CW Post as a walk on, but there are some things you need to know. He played on a team with Mike Henderson who was drafted by the NY Knicks. Larry Jones who transferred to Boston U after I left and became the D1 American East Player of the Year.  Juan Giles who played for the Puerto Rico Olympic team among others, like Kevin Horton who would leave  CW Post to join me at FDU. He was angry his first year at CW Post and felt he should be given more time on a roster of D1 players at a D2 school. He was so angry he left the team. I knew Greg Vetrone didn't grow up with a silver spoon. I knew he needed to stay at CW Post. What I didn't know was that Greg Vetrone, trying to leave CW Post shaped my coaching career to this day. He was not a player in our rotation or even on scholarship. But I hopped in my car and drove to Queens… a Queens bar at that and ran into him and his friends. I will never forget it. I told him he needed to come back to the team. He was hard headed and said "no way" . I believed Shoes was going to try and hustle through life. He had given up on adults and coaches…he was tired of fighting against those who said he was too small and ignored his game… I told him he needed to come back .  He said why? I told him because I believed in him as a player…it was a lie. But he did come back and like out of a Hollywood movie he became a starter and helped CW Post into the NCAA tournament. He was so good it really makes no sense and I got way to0 much credit for his time at CW POST.  I left post to work at FDU and when I left he replaced me at CW POST as an Assistant. Thus beginning a journey and relationship that God has blessed me with.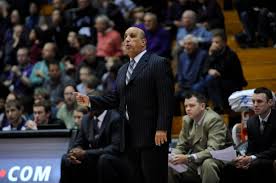 When I left FDU as an Asst. Coach Greg Vetrone replaced me. He helped build FDU into a NEC power. He was so good he got a job as asst. Coach at UNLV.  I was at St. Bonaventure getting fired and looking for a job. It was Greg Vetrone who  called me out of nowhere and told me to call Butch van Breda Kolff. He already called Coach van Breda Kolff and he was going to hire me. He got me the job without me even asking for his help. I have no idea why he did that… but now I am older and I understand Greg Vetrone is a man with a heart than you cannot understand unless you know him…do not try to understand him from a distance,you can't so don't try. I left Hofstra to return to FDU while Greg Vetrone was at UNLV with Coach Bayno.  It was Coach Bayno's first job and to be honest it was a job with lots of pressure. The staff got fired and more importantly Greg Vetrone was the scape goat. It's the way it always goes in college basketball. The asst. Coach always takes the hit and you can't tell me otherwise. I have been in those shoes so I know.
I was at Greg Vetrone's wedding to his first wife. But I also saw him go though a divorce. I saw him out of work. Unlike me when I got fired when he recused me, he had nobody to save him. It was then Greg came to NBS to help me train and get a check. He was somebody without a lifeline. But Greg, believe it or not, has street toughness. He understands what it means to grind and more importantly live to fight another day. So when FDU had an opening he went there as an asst. Coach. The program had hit rock bottom and he was hoping to help it get back on its feet. But then FDU fired Head Coach Tom Green and he was hired to replace him. He had to live with people who were saying he stole the job. He had to live with once again being cast as the evil villain. He was hurt by all the talk and I don't care what he says it has left a scar on him. He got no support from anyone at FDU on or off the court. I wish I could have been a better friend for Shoes at this time…it truly is one of my real regrets.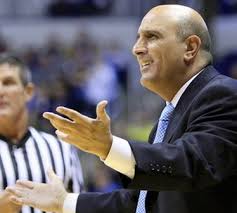 Now Greg Vetrone has been an Asst. Coach at Rutgers for a number of years. He has seen it all thru the years. He knows what pain looks like and has seen it up close. He recruited Lamar Odom and understands addiction I ran into a few weeks ago and whenever we meet it seems as if we saw each other yesterday. He told me of his daughter addiction .  He told me of his son's venture into coaching. His passion for his kids is beautiful and uplifting for any parent.  He asked about my kids, but it wasn't phony bullshit talk, you know just passing a line. He was interested and concerned for my children.  He wanted me to know coaching can be dangerous if you're not paying attention to your love ones and FRIEND. He asked me to call him and come by his home. He bragged how her loved his job and life. He wanted me to share in it. He expressed his love for Chris Herron and what he has done for his family. I know Greg Vetrone has been in the wars and now he is in another war. But he is so brave and tough his family should thank god he was sent to them. I lost a brother to drugs, so me and Greg Vetrone have a connection.  But I am telling you this Greg Vetrone has changed my life.  He's more than just a player I have coached.  He taught me about humanity…. I love him and know for a fact he is one of the best coaches and teachers I have ever known…and that's just real talk!
https://rutgers.rivals.com/news/rhoops-asst-greg-vetrone-tells-his-story-about-his-family-and-addiction