Proud and very excited to announce my commitment to further my academic and athletic career at Lafayette College! #goleopards @CoachTinyGreen @MBHoops10 @LafayetteWBB pic.twitter.com/LZsVDZxpEv

— Makayla Andrews (@k_ayyy30) October 2, 2019

Makayla Andrews has made some big decisions in the past two years. She transferred from Neptune High School after a brilliant start to a high school career. She went to St. Rose and helped them win a State Title and Top 5 ranking in the state. She changed AAU teams and played against the very best competition in the country. All these decision were well thought out but they didn't always work out the way she expected. But on Wednesday Makayla Andrews made the most important decision of her young life. She choose Lafayette University of the Patriot League over a host of suitors. Makayla  Andrews  just may have made the best decision she has made in the past 2 years.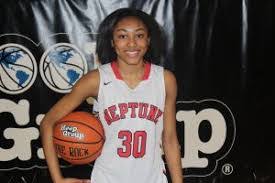 When Makayla Andrews entered Neptune High School she was not a household name. But after making the The Hoop Group ALL FRESHMAN 1ST TEAM. It was clear she was going to be a star in the Shore Conference. In her sophomore year, she became one of the best players in the shore. She was a walking double/double and had monster games. She scored as many as 40 points in a game. Makayla Andrews put up historic numbers in her sophomore season. But she felt something was missing at Neptune. So she decided to transfer to St. Rose. It seemed like the perfect move for Makayla at the time. It was right around the corner from her house and St. Rose certainly could use a player of her talents. But Makayla Andrews didn't know she was walking into a fire storm. She was not embraced and it was a difficult season at times. She had always allowed her game to speak for her. But she found out quickly that would not be enough at St. Rose. Her mental toughness and happiness was truly tested to the max.  But somehow Makayla Andrews found a way to make it work at St. Rose because without her there would be no State Title or Top 5 ranking. Now she and Brynn Farrell are the dominate duo in the Shore Conference. It's clear a year later her teammates have embraced her and are counting on her to help them win a SCT and TOC title.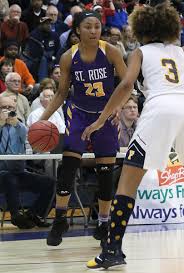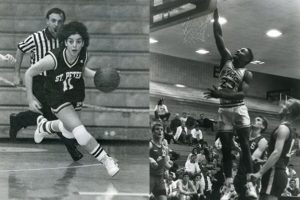 Everyday like clock work Makayla Andrews comes to the Hoop Group after school to shoot and work on her game. She is a total gym rat, who is always trying to improve her game. She wants to one of the best. She leaves nothing in the gym and is never happy about her game. Her father was a  star player at D1 St. Peter's. Marvin Andrews was know has hard nose tough competitor, somebody you didn't want to mess with. Her mother and she are tight and look after each other. She is the one who gives Makayla balance on and off the court. It's why Makayla is so passionate about the game. She knows, she is one of the best in the state.

Last season she worked hard to become a better defender and better shooter. Now it is clear that she is not just a two way player but also a deadly shooter. Her ability to get on the offensive glass is special. But it's that quick first step and ability to find teammates which has gone to levels even I can't believe. On Wednesday night she played RBC in a fall game and she was dropping dimes left and right. She clearly has made the decision that she will not just be a great player but she will help make her teammates great as well. It's funny because it was clear at times last season, her teammates forgot about her at times. Now here she is doing all she can to make her teammates better. I think it safe to say Makayla Andrews gets it in a big way. Her decision making has been right on point!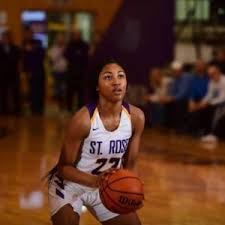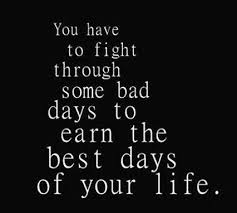 This summer was one of the most frustrating times of Makayla Andrews life. She made the decision to join the mega talented Exodus team. It was a risky move because many of the players had played together for years. But Makayla was sure her talent would sway everyone. It was another decision that on paper seemed like the right move. But she did not play much at Exodus, in fact she got few chances to even prove she belonged. All she wanted was just a chance. Once again she just wanted her game to speak for itself, but that opportunity never came. So for most of the summer is watched rather than played. It was hard for her to understand why she was not been given a chance to just show what she could do…it was a learning lesson, I believe she will never forget. It's why when she went to the Battle of Baltimore she blew up and put on a show for 3 days. It's why college coaches started offering and begging for her services.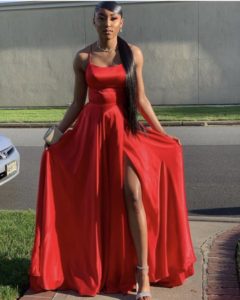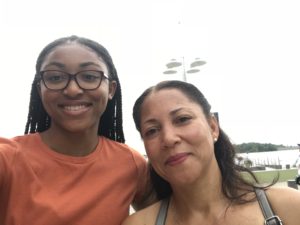 The experience at Exdous and St. Rose I believe is why Makayla Andrews took her time in the recruiting process. Coaches called me and ask If I could ask her to call them. But Makayla Andrews was having none of that, she was moving slowly and taking her time. She was taking one school at a time. She was living in the moment, she took her visits and did her homework. She focused on one school at a time. They were all there waiting or trying to find a way to get into the mix for her services. But Makayla Andrews was going to make this decision the perfect decision. She also did something that made me proud of her. She didn't announce it or tell anyone. But Makayla Andrews was going to attend the best Academic School she could attend. I had spoke to her on Tuesday the night of her verbal. We talked about not rushing or picking a school because of basketball. We talked about choosing a school that may one day change her life. She looked me in the eye and just said okay. It was funny but I knew that night, Makayla Andrews was going to make a verbal commitment. I also knew it was going to be a beautiful decision
@k_ayyy30 congratulations!!! Very proud of you and know you will be a huge asset to the Lafayette women's basketball program. But like I told Brynn you still have a lot to accomplish at St . TOC let's get it! https://t.co/xuYJw7g4WU

— Coach Malc Ranney Basketball (@MalcRanney) October 2, 2019

I have know Kia Damon the head coach at Lafayette for 25 years. We worked at FDU together. We have keep in touch over the years. I believe Kia Damon is going to be a star in the college coaching profession. She my friends is that good and soon her team will be a dominate force in the Patriot League. So when Makayla Andrews told me she was going to Lafayette University, I was happy for her and I was happy for Kia Damon. I was happy because another African American young lady decided to attend a high academic school. It was Kia Damon who told me when she got the job at Lafayette…"I want Power 5 kids". Well guess what, she has one in the bank and a special one in Makayla Andrews….CONGRATS TO MAKAYLA ANDREWS….A SPECIAL YOUNG LADY GOING TO A SPECIAL SCHOOL.
NBS PRE SEASON PREP….NOW TAKING PLACE…