For NJIT to Chorale Marissa McDonald it's almost something out of a movie it's almost too good to believe if you are a NJIT fan pic.twitter.com/e7LuSSpf47

— ellonya Tiny Green (@CoachTinyGreen) October 16, 2018
Do you want to know what is the most important thing in college basketball? Recruiting and that's never changing. So when a school hires a new coach most AD's are the mercy of others. They listen to agents and friends of the candidate's. In the end most AD's hire coaches based on everything except recruiting. The fact of the matter is recruiting should be the #1 criteria and then the other things must fall into place. Like can your coach hire good asst. coaches, evaluate talent and of course energize your program. NJIT AD Lenny Kaplan has  hired a man who has proven he can do all of these things and more. Yesterday NJIT Head Coach Mike Lane, sent a message to his fanbase …NJIT is out looking for killers and yesterday the caught one….MARISSA McDONALD.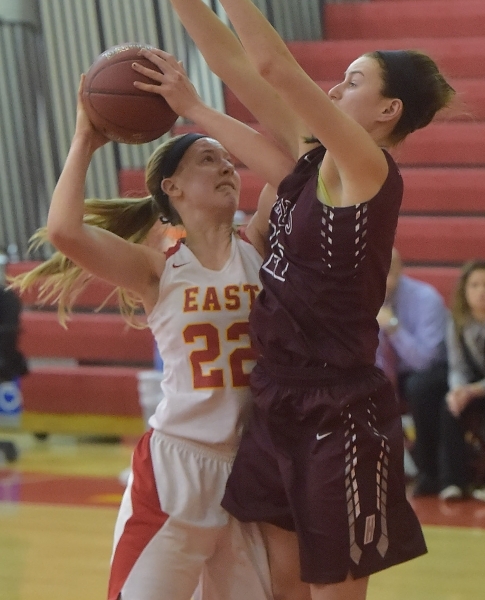 Two years ago and girl from PA showed up at GIRLS ACADEMIC ELITE. There were so much talent in the gym that day, that it should have been called a all star game. The biggest All Star that day was the Marissa McDONALD. The 6'0″ wing put on a show that day and since that time has been ripping the competition apart in a very quiet way. You see McDonald plays at little Westchester East High School. It not a place college coaches spend a whole lot of time visiting. So McDonald has had to make her bones on the AAU circuit and training against studs. She plays for the Philly Belles, but it not the Belles team with all the so called studs. There are many Belles teams, it has become a brand. It doesn't  mean you will get the exposure that you are looking for. It just means you are playing for a great organization. Marissa McDonald has been simply going about the business of destroying everything in front of her without fanfare. She doesn't have the reputation of some other players but make no mistake McDonald is an official killer.
"I think I killed everybody in the game last year but I was on tho… it's been that way since the beginning. I just been playing DIDNT even notice I was winning and this is the thing U should fear. I wear crowns. Well I'm the new star going far and FEELING GOOD"#MARISSAAMcDONALD pic.twitter.com/kxArnP0QAZ

— ellonya Tiny Green (@CoachTinyGreen) October 16, 2018
Marissa McDonald travels 2 hours one way every Saturday and Sunday to NBS. She does so with her younger sister and dad. She shows up at NBS and see's just about every top recruited player in New Jersey. She see's all the  players who have committed to colleges. She see's all the players who have scholarship offers on the table. She also plays against these players and make no mistake, everyone in the gym knows this without exception. Marissa McDonald is one of the best players at NBS the moment she walks into the gym. Remember NBS is a whose who of players, it the land of reality. It's where you reputation cannot help you. The only thing you can stand on is your game. McDonald's game screams so loud, it impossible not to notice her making some of the best players, look like very ordinary. Marissa McDonald is different animal and NJIT more than any other school knew this before anyone else.
Last year I told Mary Beth Chambers of Jersey Shore Elite about Marissa McDonald. Every player on Mary Beth Chambers Elite team has a scholarship of offers on the table. Her players go to D1 schools and always get better. It's why I thought Marissa McDonald would be a great fit for her team. But things did not work out between the McDonald's and coach Chambers because of the travel involved. But the two would cross paths last spring and Mary Beth Chambers stud AAU crew would spend a day at McDonald's House. It was at day where Marissa McDonald would dominate the Jersey Shore Elite team. She was grown women against little kids. McDonald did everything and anything she wanted in a 35 point tour de force. It was more proof that she was different. She was not just unstoppable but more importantly a presence that could not be ignored. While the JSE players were picking up scholarships, McDonald was picking them apart in dominating fashion.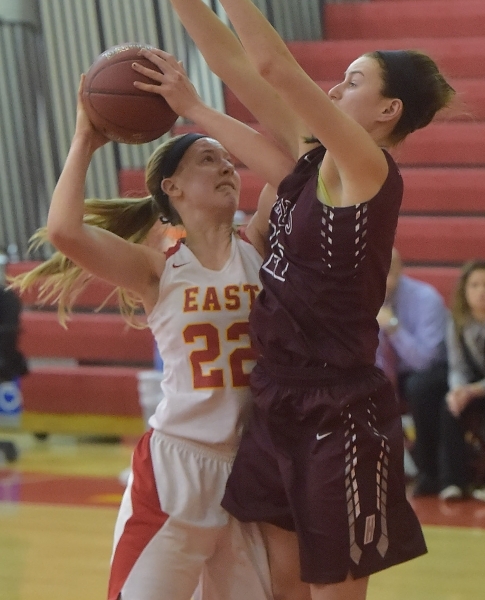 This summer something happen at NBS that has never happened. There were over 50 D1 players at NBS this summer. We are talking about the elite killers, the ones that put fear into opponents. Yet on Wednesday afternoon the NBS MVP for the week was a wrap. There was no need for a vote on Friday, also a first. By Wednesday Miss McDonald had turned NBS into her personal play ground. She had destroyed anyone with and without a reputation. She made superstar babies cry, she make players with offers suffer and finally make it clear to the superstars, she was the biggest star of all. Marissa McDonald proved she w   as on a level few players could reach. The ability to get to the rim with such power or bury three's make her a nightmare matchup. She punishes smaller and weaker players in the post. She is the ultimate energy player. She has a motor makes you shake your head in disbelief because of the size and quickness…MARISSA McDONALD IS SAVAGE!
Coach Mike Lane and STAFF are getting it done! pic.twitter.com/lUgRChIKuI

— ellonya Tiny Green (@CoachTinyGreen) October 16, 2018
So how did Kristen Sharkey end up at U of Buffalo and become one of the greatest players in the schools history? How does  Jenn Louro end up at Middle Tennessee  and become a starter and stud?  Megan McGuiness, Katie O'Reilly, Stephanie Karcz.  I could go on and one about players who become stars in college that few know about or are not highly recruited. In each case there are two things that they all had in common during the recruiting process. The schools the recruited them all had Coaching staffs, who believe their own eyes and didn't care who else is recruiting a player. These coaches are confident and believe in there ability to evaluate better than everyone else. Next these staff's  are relentless in their recruiting. They simply out work everyone. They have the ability to recruit daily and not panic. The NJIT coaching staff gave Marissa McDonald love and real attention. They painted the perfect picture, while others were watching and chasing good players. Not program changing players. NJIT knew when to turn up the heat and when to slow the process down. Good recruiters all have this skill set…. Right now NJIT and MARISSA McDONALD are on a different level.
AD's would be wise to start hiring coaches with a track record of recruiting. They would be wise to hire coaches who live and die with recruiting. They be wise to talk to those who really know who are the killers on the recruiting trail. Those recruiters who know how to do more with less…AKA Coach Lane of NJIT. Coach Lane knows recruiting is not out recruiting the competition at the mid major level, he is out evaluating the competition. Make no mistake folks Marissa McDonald, is a player that will change everything about NJIT. She just sent a message to everyone, that NJIT is not just a sleeping giant, but rather a BEAST on the loose. McDonald gives NJIT a future mega star and more importantly a player that can impact the program for years. I can tell you this without any hesitation. If Marissa McDonald played in the Shore Conference, she would be a top 3 player and that's a fact!

Tiny Green