There are some things that make so much sense. There are times when things go better than anyone could have ever dreamed they could go. There are also times when the good kids win. There families win and all those around them are more happy for kid than the kid themselves. This was exactly the case yesterday afternoon when DAKOTA ADAMS gave BRIDGEPORT UNIVERSITY A VERBAL COMMITMENT.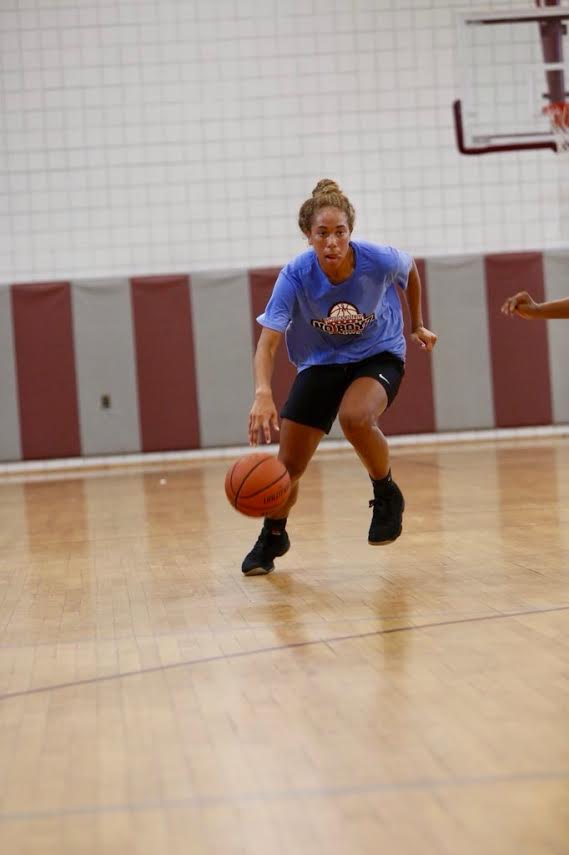 Dakota Adams, has never had one thing given to her on and off the basketball court. She has had fight for every crumb of recognition along the way. She has been All Division and All Shore, yet you would never know it. She has out played just about every player she has been matched up against over the years. She is one of the most versatile players in the "ENTIRE state. She can do just about anything her coach asks her to do. She can score, pass, rebound, defend and of course do the dirty work. Yet we know little about her because we refuse to give her the spotlight. She has added something to her game every year. Last year it was a deverstating mid range jumper, which everyone seemed to sleep on all season. This off season she has worked on her ball handling. Make no mistake she will be a dominating player in college. Make no mistake she will be the most coachable, well liked player at Bridgeport University. Dakota Adams is the ulitimate teammate and more importantly one of the best people …YOU WILL EVER MEET.
SO PROUD OF YOU….SO PROUD https://t.co/7W580Mduwc

— ellonya Tiny Green (@CoachTinyGreen) October 19, 2018
It's so nice when the good kids win. You know the kids who do everything the right way. The ones who are not self centered or only concerned with themselves. It's only right something beautiful happens for them. Getting a full scholarship to college was never a question when it came to Dakota Adams. The only question was where would it be? In the case of Dakota, she believed she would have to make sacrifices. She knew that playing D1 basketball would mean the end of her track career. She loves running, but she knew a free education was something she could not walk away from. But remember I told you, sometimes the good kids win? Well Dakota Adams didn't just win, she won the power ball. When she agreed to take a visit to Bridgeport University she thought it was a basketball visit. But instead she found out that god had her back.
My all time fav ❤️ pic.twitter.com/x9ONUebTqT

— kota adams (@kotss15) April 30, 2017
When Bridgeport offered her a full scholarship, they told her something else. They added a little surprise into the mix. They told her, they not only wanted her to play basketball, but she would be allowed to run track as well. Their must have been an angel by her side, because when they told her this, the Dakota Adams recruiting process ended… her track coach would also be her future BASKETBALL COACH. Folks you can't make this type of stuff up.  You see good kids do win, you see being a good person and understanding there is enough light to go around for everyone does pay off. Dakota Adams it seemed has never been given her due. It's seems the player most responsible for making Manchester into a state power has never benifited for all her work and sacrifices. It was she that was there on the ground floor and had to take the bumps and bruises of growing pains, that a program must go though….Yesterday made if worth all the pain. Now DAKOTA ADAMS can say ..you can do anything and achieve anything without being ULGY, MEAN OR RUDE…JUST BE KIND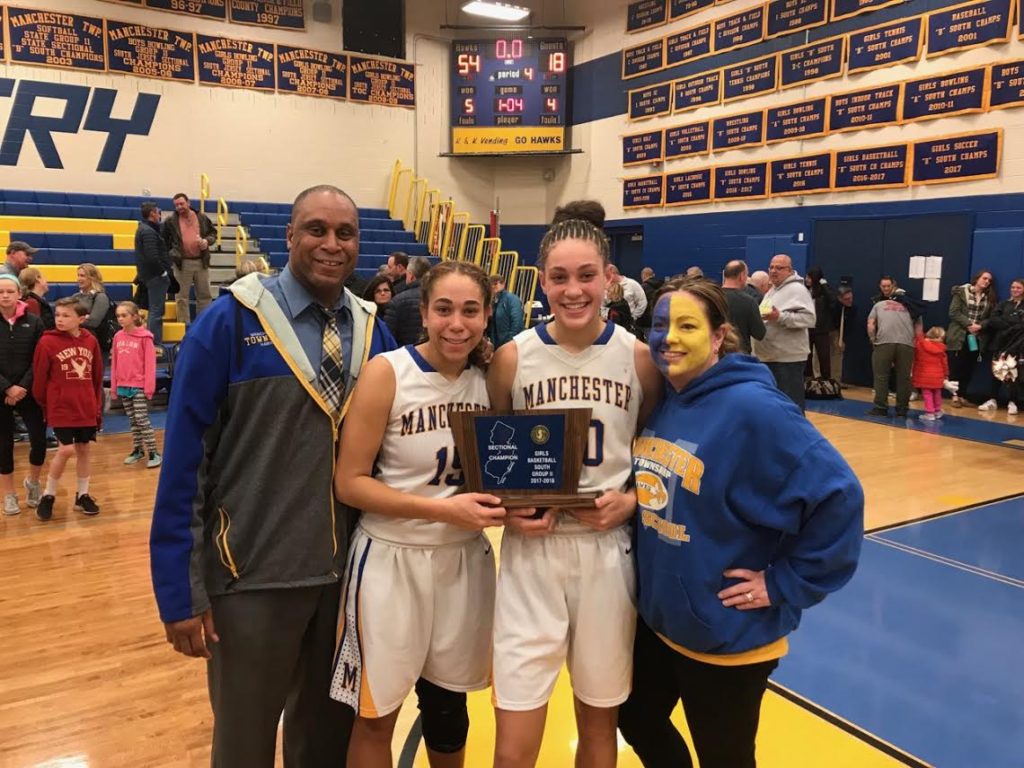 DAKOTA ADAMS, knows that her younger sister, Destiny sucks up all the energy anytime she is in the gym. But Dakota is happy for Destiny, her baby sister knows Dakota is her biggest supporter. She brags on her little sister and her younger brother. She also holds their feet to the fire. I have seen Dakota tell Destiny to work harder, do something better or stay more focused. She watches Destiny like a hawk and make no mistake, while Destiny may be a star to everyone else. She gets ZERO star treatment from Dakota. Dakota, is not interested in attention, phony hype or friendships. She is dead serious about being the best player and person she can be. What's the first thing people say about Dakota?  she is so nice" ..I always get a chuckle out of this because on the court DAKOTA is insanely competitive and if you don't mine me saying….ANYTHING BUT NICE. She will rip your heart out and serve it up on a sliver platter. The Dakota, is so nice thing does not apply to basketball. It's the reason whenever Manchester has a big game, she always plays her best…her competitive nature is off the charts. It's been that way since the day I met her and will never change . Bridgeport University is getting a future superstar. They are getting one of the best players in the Shore. They are getting a kid who is humble, a great student and one that will not need HYPE to do her job. Bridgeport is getting a very special person.
I am so happy for Dakota, not because she committed to a school and getting a free education. I am proud of her for getting what she wanted. I was wondering what her older sister Dejah must be thinking. I remember when they both tore their ACL's on the same night in a game.  I wonder what her conversation with Dakota must have been like. The two of them really started this entire Manchester madness and gave the school and team real creditability.

https://twitter.com/dejah_ann/status/653055060356632576

They are so close, that yesterday must have been a wonderful day for the sisters.  I called Dakota yesterday to discuss a D1 school that was hoping to get her on the phone. But she laughed and said "me and my mom are at Hoop Group looking for you". I told them I was on my way to the city. It was then, she told me about Bridgeport. The happiness in her voice nearly brought tears to my eyes…that's why I was so happy for her. The Adams family is so close and classy it's a breath of fresh air. They are that talented family that doesn't take advantage of their status. Dakota may not know this but her superstar younger sister's humble attitude! Well she gets from her…. Dakota, is a role model, it's why Destiny is not the typical spoiled rotten superstar.

A little sisterly act going on in DC#ADAMS pic.twitter.com/XxssMfAs0W

— ellonya Tiny Green (@CoachTinyGreen) July 24, 2018

It's Dakota who is ALWAYS so respectful and thoughtful and why she dove to hoop group yesterday, she could have texted me but it's that classiness I spoke about, that same classy way, she has passed down to her sibling. Lisa and Dennis Adams are the salt of the earth people. They are kind, care about people and kids in  particular. They understand kids need values, boundaries and accountability. They truly get what matters in young folks lives….DAKOTA ADAMS PROVES THIS EVERYDAY….CONGRATS TO A WONDERFUL YOUNG LADY!

Tiny Green