Yogi Berra said it best "it's ain't over until it over" and there are a number of players still on the recruiting board… FROM EACH CLASS THE YOU MAY NOT KNOW OR HAVE FORGOTTEN ABOUT. These are the players who are talented but their circumstances have worked against them. Not so much their talent. These are the players who in another time when coaches where able to see players play more would long have been discovered. The list of players who fall into this category who were discovered late in the recruiting process and began stars would take forever to list. So here are players in each class, coaches would be wise to spend some time watching this week.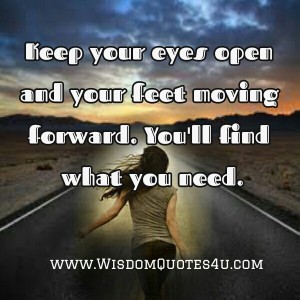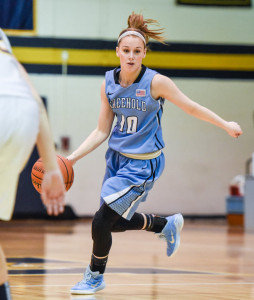 HARLIE KNELER- FREEHOLD HIGH SCHOOL- SENIOR– will be playing for the Allen Shore Shots this weekend. She is going to come back this weekend with tons of interest and here is the reason why. She has spent the fall at NBS being one of the best point guards in the shore. Now for those who don't know the background story, here it is. She was on the ALL FRESHMAN FIRST TEAM. Why does that matter? No All-Freshman team player has not gone on to be a D1 player. But Kneler has caught some bad breaks along the way. First she was injured her sophomore season and became almost forgotten. Then when she recovered last season it took her an entire season to fully recover to her old self. Did anyone notice her stellar play at the end of the season, when Freehold took off? But then what happens to a lot of kids these days, she found herself on a low level AAU team. A team college coaches do not make a point of following. So this will be the first time in 3 years that college coaches will get a real chance to see Kneler again….she became a ghost this summer. But that has now all changed, she is on a high profile AAU team, with a stud coach. The exposure and talent are going to come together and people are going to remember how special she is; because the kid can flat out play. She plays so hard it scary, she knocks out three's and defends like her life is on the line. There is NO DOUBT AFTER WATCHING HER THE PAST FEW WEEKS… THIS GYM RAT IS GOING TO BLOW UP…ANOTHER " I TOLD YOU SO" SPECIAL IS ON THE WAY FOLKS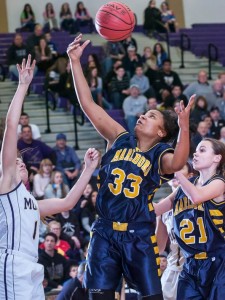 TATUM EVANS-MARLBORO HIGH SCHOOL- SENIOR- She got a ton of exposure this summer playing for the Chambers Wildcats. But she has spent 3 years in the shadows of Marlboro high school which gets no attention from media or for that matter from college coaches. She has not trained in high profile setting to build her reputation. But her stock and skill sets took a jump this summer and there are those who believe she is a D1 player. There is no question the talent is there as she is a major athlete. She has had big nights against a number of players currently at the D1 level. This is a real case of not being in the right place at the right time…but that could change this weekend. This young lady is going to make a hard working staff look good.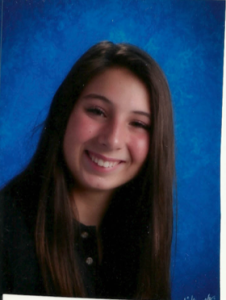 MEGAN FURCH-SJV-SENIOR- Coaches you better listen and you better listen well. This is that post player you can steal. WHY? Because the 3 post players at her high school ahead of her all have either vebaled to a D1 school or is a Top 50 player. This is why you don't know her, I see her against the best and she is the best available senior post player nobody knows about. She will be dominate at the D2 level. This is a classic case of a kid falling through the cracks. Now this weekend she too will be playing for the ALLEN SHORE SHOTS and you will be wise to sit down and pay attention to the following…quick feet, great hands… rebounds in traffic…can put the ball on the deck…highly competitive and finally can step away and shoot jumpers. Sounds too good right? Well I'm telling you this young is going to surprise a lot of people. For Christ Sake look who she has been practicing against the past years… MAJOR SLEEPER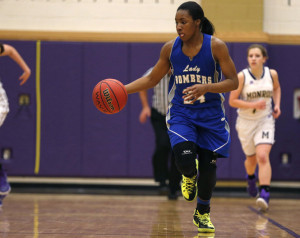 ISIS ENAHORO- SAYERVILLE HIGH SCHOOL– JUNIOR-
Now some are going to say how is she a sleeper? Because she just kills people are NBS. Well guess what? Many coaches still don't know her and the reason is simple. She plays in Middlesex County and gets zero exposure and then is not on a household AAU TEAM. Lucky for her, she is just a junior, so all this will mostly likely change before next April. But for now she will be playing this Friday at the BEST OF THE BEST and every coach would be wise to have eyes on her. The quickness to the ball is insane and trying to guard her off the dribble is hopeless and coaches don't tell me you know anyone with her cross over and speed…you don't. She is going to be a nice surprise for all paying attention.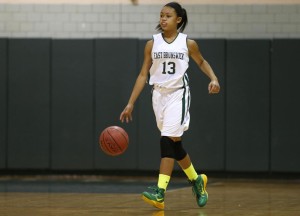 NICOLE JOHNSON- EAST BRUNSWICK-SOPHOMORE
Folks this sophomore just might end up being the best of the great sophomore's guards in central Jersey and let me tell you why. She is lighting quick and tough as nails. She is a prime finisher in the lane and knocks down open shots. She plays for Team Miller which has so many stars you forget how talented she is. Then she plays at East Brunswick High school and gets no media love or hype. But I have seen her since 4th grade…ADVANATAGE TINY GREEN. She coaches would have been FIRST TEAM ALL FRESHMAN IN THE SHORE. Coaches understand this… is one of the toughest match ups at NBS…This is a kid that come Monday is going to be on everyone's mind.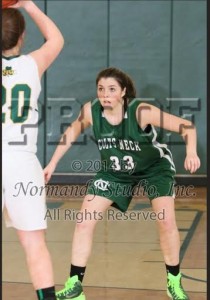 CARA VOLPE- COLTS NECK-SWING-SOPHOMORE
Plays on an insanely unrated AAU team. Plays on an up and coming high school team….and there lies the problems. She is part of growing programs and these programs will get that much need attention in due time. But for now she overlooked. But here are the facts, she was on the ALL FRESHMAN TEAM. I thought she was just a nice undersized player until she came to camp. It was at camp that I realize she is the real and I mean the real deal. This is a mega competitive kid and I will tell you has a real knack for scoring and getting to the ball. I just can't believe that she is not going to get better…by the way she is now attending NBS on weekends and you will get to see her on video every week…for now enjoy watching this weekend with the Caverly Choices Choice lighting…which has two of the best sophomores in the state along with Volpe…ROSE CAVERLY AND LINDSEY MACK…YOU MAY WANT TO WATCH A FEW GAMES…LOL