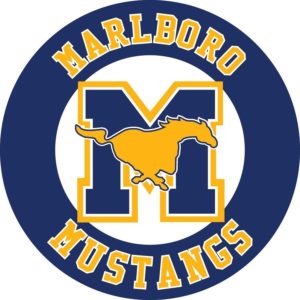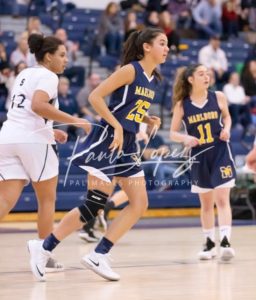 I just love this time of year for girls basketball. It's that time when everyone starts talking about who the best players are, who the best teams are. There is 6 weeks left before we start the high school season. Then things really heat up and reality begins to set in for everyone. Some teams will dreams of championships while others will have dreams of having a successful season. But there is one thing I look for this time of year. It's which kids are ready to turn the corner. Who will be the next Stephanie Mayerhofer or  Jess Riepe? Will right now, nobody has caught my attention the way Samantha Slofkiss better know as the "Big Kiss".
Check out my freshman year highlights! – https://t.co/CZ5jznsRaY @CoachTinyGreen @BballWarehous @scgirlshoops

— sammieslofkiss (@sammieslofkiss) April 8, 2019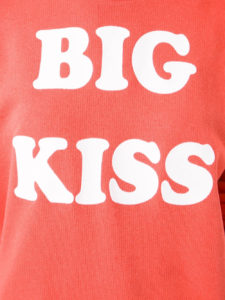 When Sam Slofkiss
Sam showed up at NBS a few ago, she was a skinnky unassuming  young lady. Her skills set were limited and I personally believed it would be a long process for her to fulfill her dream of playing high school basketball. I didn't even give college a thought. I knew if they young lady had any chance at playing this game. It would take a mountain of work and that's what Sam Slofkiss has been doing for 3 years running these days…putting in a mountain of work. In her three years she has made big time leaps and bounds. She has done this by putting herself out there. Her father has been her biggest supporter along the way. He doesn't have much to say other than "if you want this go get it". Sam Slofkiss is a gym rat and more importantly a ego free kid. She doesn't need phony complements and phony words of encouragement. She just wants to know what she need to do to get better. She has figured it out quicker than most kids in her spot…. she understands nothing is gained without  putting in the work and playing against real competition. "The Big Kiss" best and most important skill set is that she is not afraid to fail. That's why she is on her way to big things. She has  been willing to pay the price and take the good with the bad along the way.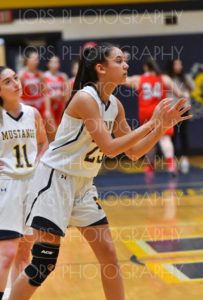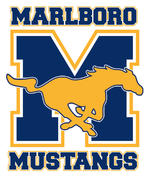 When  Sam entered her first year at Marlboro last season. I was hoping she could be impact player on the JV basketball team. She hds worked very hard in the fall and I felt she  had played a lot competitive competition at NBS, Core Skills and Point Guard School. You see never skipped any chance to train. I felt she could really build her confidence and position herself for her sophomore season. But basketball is a funny game, sometimes all it takes is the right coach, right style and right group of kids for a kid to shine. So when I saw that Samantha had made the varsity I was happy for her. I figured Coach Brad Hagensen was rewarding a kid who clearly had worked hard over the summer and in the fall. But that soon changed quickly after Sam's first high school game which saw her score 6 point and grab 2 rebounds for the varsity. Then I saw her grab 9 rebounds and score 6 points against Freehold Twp. It was then I knew something big was happening for this young lady. You see some kids believe in themselves and then they get a little luck. Brad Hagensen is a mad scientist and he knew exactly how to use his team and his roster and nobody benefited more than Samantha Slofkiss or took more advantage of her opportunity. But watching her from the stands against Top 10 RBC and having a major impact on the game was shocking to me. Seeing her grab 10 rebounds in a game was mind blowing. "The Big Kiss" did things as a freshman last year that I did not think she was capable of dong….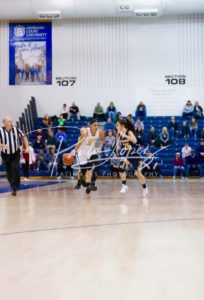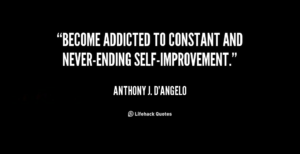 Now many have no idea who Sam Slofkiss is, she is a ghost to even college coaches. She is another kid who has come into the Shore Conference with no rep yet beginning to show she belongs. She is a long lean 5'11, with serious length. Her quickness and quick jumping ability make it hard for opponents to keep her off the boards. Her insane active hands and feet make her a nightmarish defender, who is tailor made for Marlboro's pressing and up temp style of play. But its her improved shooting touch the jumps off the page these days.  Despite all this, it's her mental and physical toughness which I have always loved about her most. She NEVER EVER BACKS DOWN OF PUTS HER HEAD DOWN..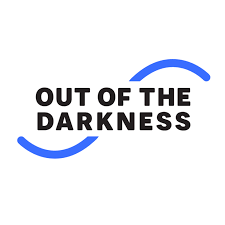 If you watch Samantha Slofkiss  play she at times looks awkward. There is no doubt she doesn't look the part. But trust me right now she is playing the part to a "T". The part of a player, ready to make a run at the 2019-20 Most Improved Player Award. I watched Sam this summer at NBS camp. I was shocked to see a kid hustle over from her AAU and high school work outs to arrive at NBS for morning games and afternoon workouts. It just seems she has a furious appetite for improvement that is never ending. This fall at NBS she had played against future D1 players or kids who have verbaled to D1 schools and shows no fear. What I find interesting is that she is not just happy to compete, she feels she belongs and knows she belongs. Right now Samantha "the kiss Slofkiss is blowing kisses every time she laces her sneakers up. She tells me she has volleyball practice. It's good for her legs and makes her stronger. But she still wants to shoot after school. He commitment is  mind blowing at times. Samantha Slofkiss you must understand is on a mission. It's a mission to make her dreams come true. The crazy part is she is only a sophomore. I cannot begin to think about what she will be in three year!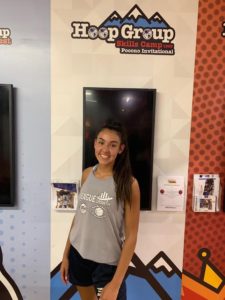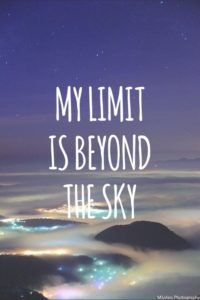 I have seen many kids grow over the years into good players. There is a ceiling for just about every player who plays. I can't say I saw all this coming for Sam 3 years ago.  Just like I can tell you,  I really don't know what Samantha Slofkiss's future holds. I know she is going to play college basketball, that not even a question. The real question is what level and where? When a kid improves this much, you must be open to everything. The only thig I do know is this…. Samantha Slofkiss is going to be a heck of a lot more well known come this basketball season… that my friends is a fact of facts!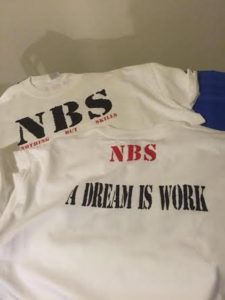 NOTHING BUT SKILLS PRE SEASON PREP ….REGISTRATION STARTS NOW!