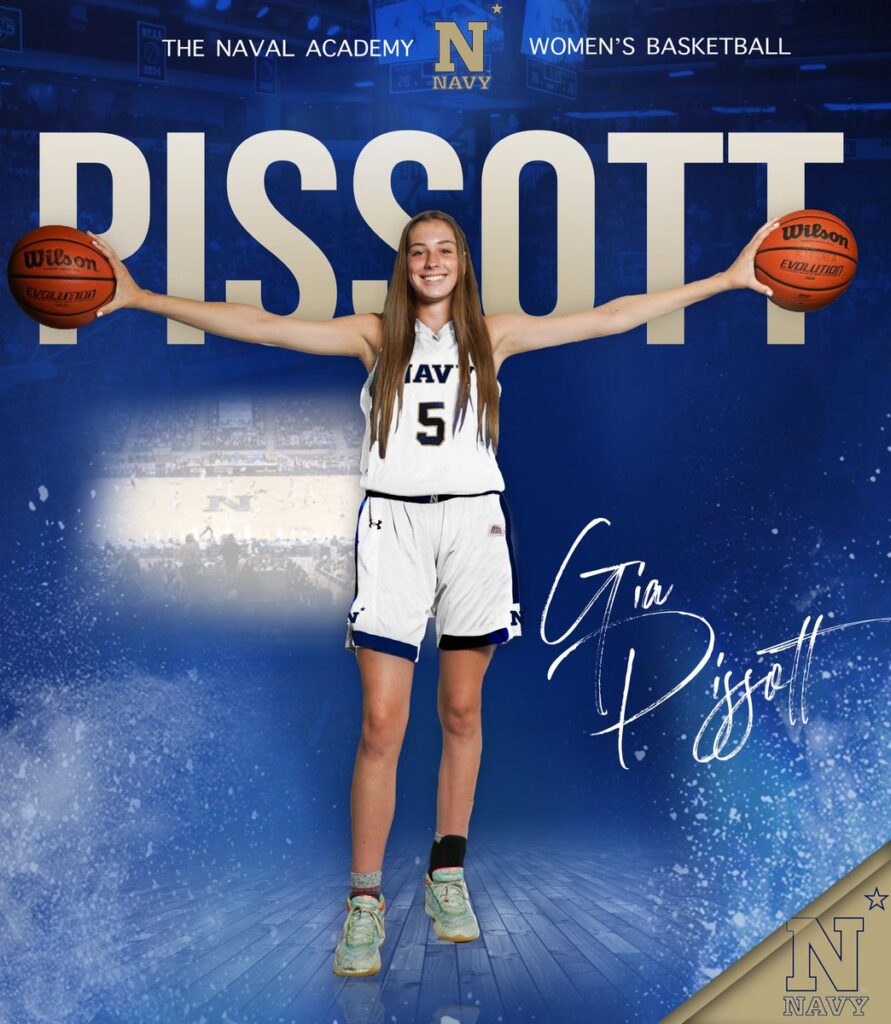 There are kids whose road to making a dream come true can serve as a role model. There are also some kids who are overachievers in everything they attempt. GIA PISSOTT of Toms River High School would be one of those kids.This week she gave a verbal commitment to the US NAVAL ACADEMY. It really was no shock at all that Gia Pissott would choose one of the hardest schools in America to get into. Gia Pissott has always believed in rolling with the best of the best and that's exactly why she is joining the 2% of the population playing D1 basketball…because she would have it no other way. AND NEITHER WOULD NAVY!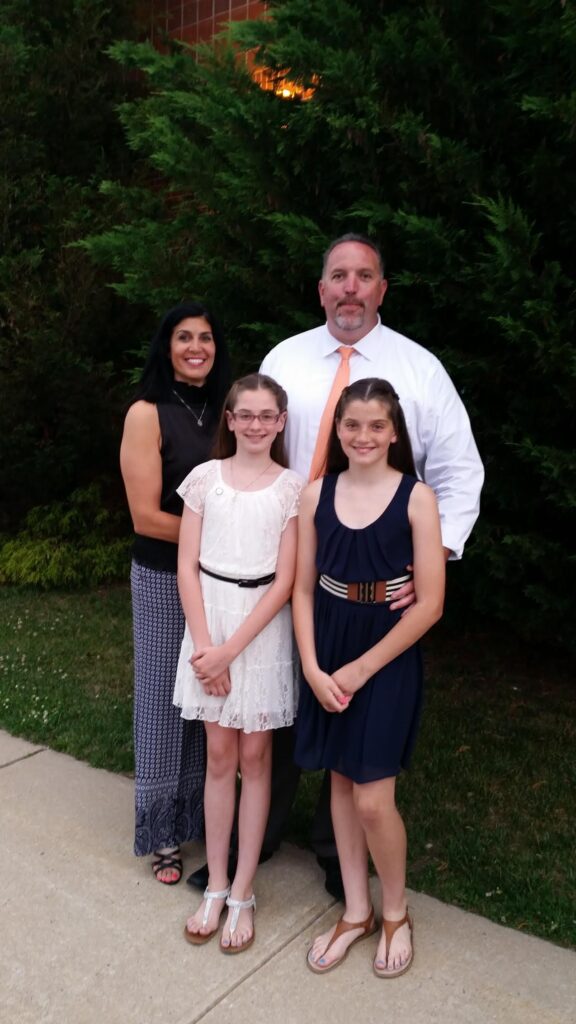 This is not Gia Pissott's first time to the redo. She has always been special in regarding to her education. I won't tell you her SAT scores, I will just tell you her goal is to get a perfect score… and she is not that far away from that goal and she is only a junior. Great schools are nothing new to her. She attends the MATES MARINE ACADEMY OF TECHNOLOGY AND ENVIRONMENTAL SCIENCE. OF SCIENCE. Yes it is one of the best best high schools in America. You see Gia Pissott, has done what many kids can only dream of doing. She is an elite student and athlete. It's not talk, it's real talk. When you are invited to attend MIT as a 7th grader to be part of a science fair and you build a robot at that age. It's clear you're different. Gia Pissott is different because she has mastered greatness on and off the court at such a high level.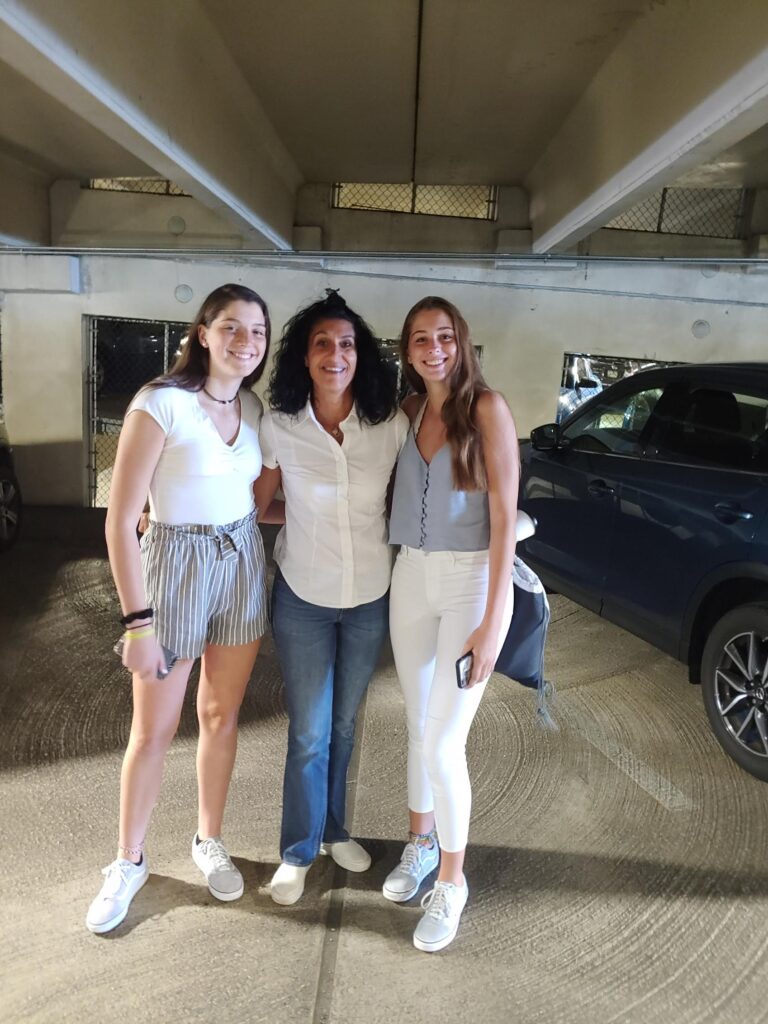 When you talk to Gia Pissott sometimes. She makes you feel like the kid and she is the adult. She is articulate and speaks so clearly. I have never in all my years, met a young person who can explain their feeling and what their goals are so clearly. Hell, I don't know many adults that can this so well. You see Gia Pissott is a old soul. She is not your typical teenager, she way beyond her years. She is what I like to call a straight shooter. Gia, never beats around the bush. When she has something to say she says it and she means it. It could be why she is natural born leader. It could be the reason she is as tough mentally as it gets. When she was in 7th grade, she suffered a concussion and was in the dark for 8 months wearing sunglasses. It slowed her athletic career down and more importantly tested her mental health. But if you line up every kid, I know playing high school basketball. I can say this without any hesitation. Gia Pissott when it comes to mental toughness just may be in a class of her own. She has this confidence that you cannot teach… ONLY ADMIRE.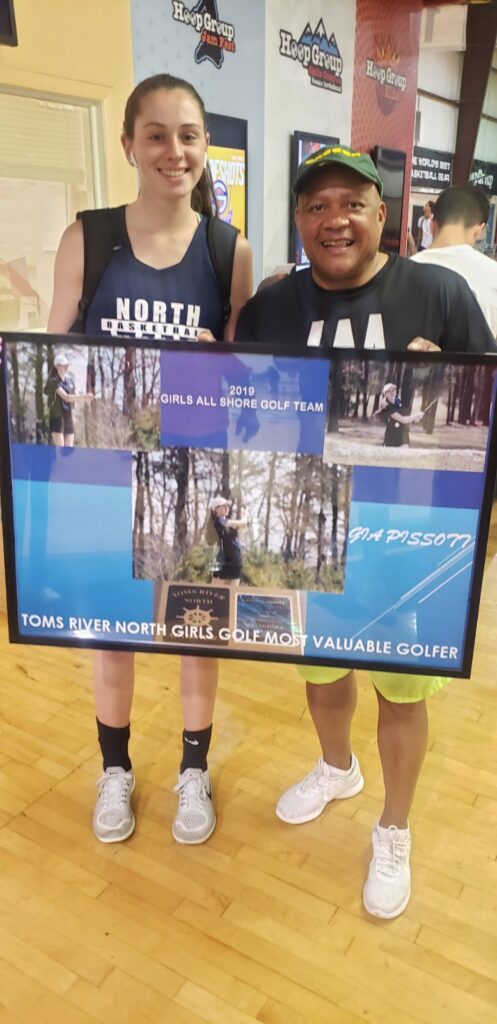 I never saw this all coming over the years. You see I have known Gia Pissott since she was in 2nd grade. She would come to NBS training and workouts at the hoop group. But it seemed education and golf where her two loves. I would constantly tell her father that Gia was really talented. I told him she could be a D1 basketball player. But Jim Pissott, would tell me, time and time again. "Tiny I am not pressuring her to play basketball, I want her to follow her own path" He was very strong about this, I would occasionally ask him to bring her to NBS. Sometimes he would and sometimes he wouldn't. He was allowing Gia to make her own footprints in the sand. When Gia got accepted into MATES. The conversation switched to weather she would play high school basketball or not. She was developing into a top notch golfer, good enough to be named team MVP. Between being a great student and talented golfer. It seemed a no brainer, she would play golf in college. The question was at what level. In the end Gia on her own decided she would play basketball at TOMS RIVER NORTH as well. It was another of those great decisions she seems to always make.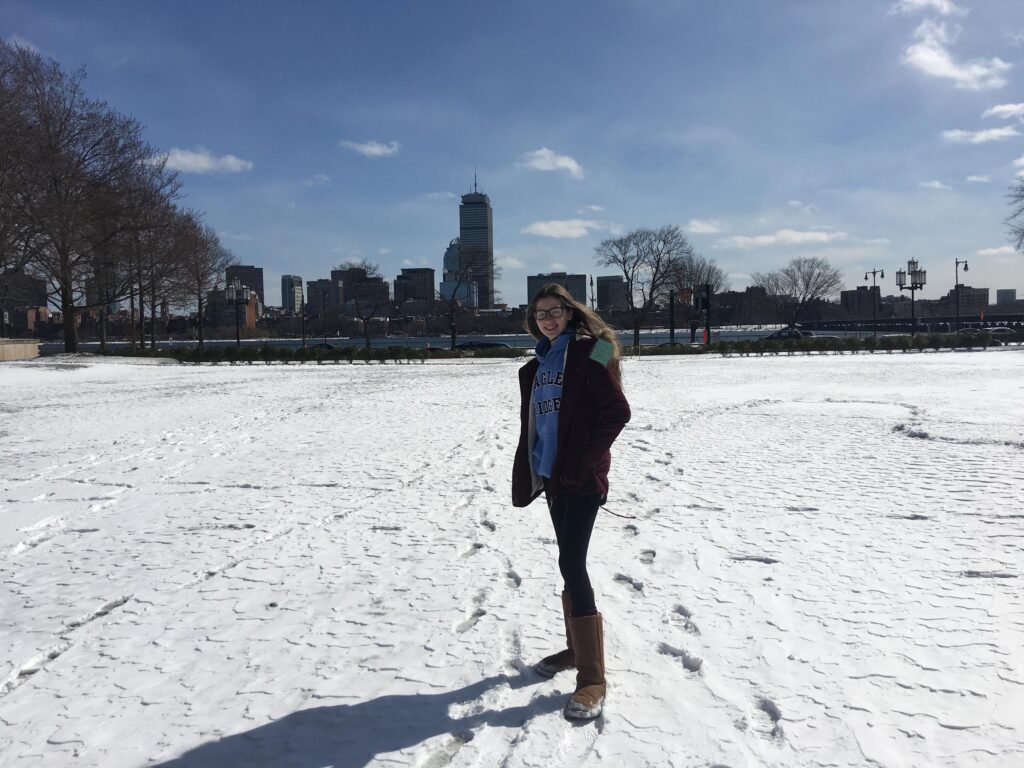 In Gia's first season, she played with Jenna Paul and Brielle Bisogno. Two players who would go on to play college basketball at the D1 level. Ocean County kids who play D1 are rare. So when Jenna Paul who had committed to Colgate, called me one day and said "Gia Pissott is really good and could start I was surprised. I was even more surprised when I saw her play. That great mind of her's and those leadership skills blew me away. There she was as a freshman on a Top 15 team in the state. Talking, directing traffic, playing next level off ball defense, rebounding and blocking shots. I remember sitting in the stands laughing to myself… this kid is way better than anyone realizes. But a funny thing happened that summer. While tearing it up on the golf course, Jim Pissot would drop little nuggets to me like " Tiny pay attention to Gia she is better than and thought and getting better every time she touches a ball". Then a year later Harvard started asking about her. I told Jim Pissott, that Gia could use basketball as a why to get an admissions edge. Jim agreed but more importantly. Gia Pissott who I told you was very mature, though the very same thing.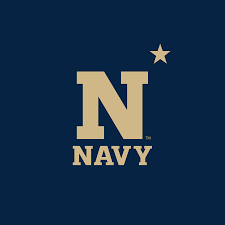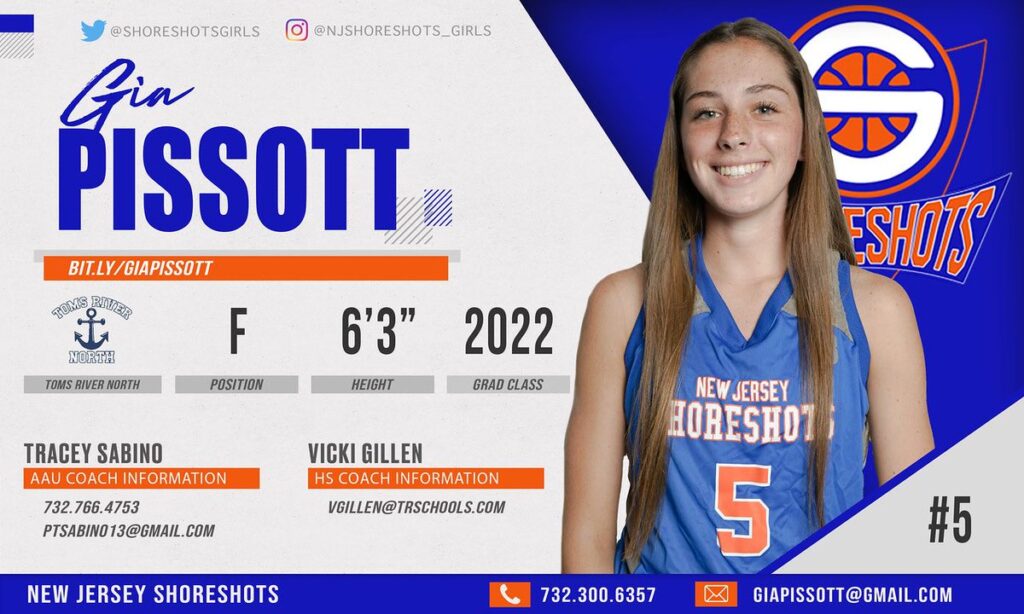 Becoming a Division player is not easy and comes with so much sweat, tears and heartbreak. It can be painful on the soul and confidence sometimes. But when the Pandemic hit a funny thing happened with Gia Pissott. She couldn't golf, so she put all her energy into basketball. She trained everyday with her sister outside. Then she showed up for virtual workouts. Then she kept calling me asking when she could train with me. I couldn't believe a kid could be this thirsty for develop in such a short time. But remember I told you about her focus. Well even I learned what focus is during the past 6 months. No kid took more advantage of the pandemic than Gia Pissott. When Gia started taking 3000 shots over the weekend with the heavy ball, like her insane sister Justine, and shooting a thousand shots a day with the heavy ball. I knew something big was about to happen. IOne day Navy called me to talk about Justine, I said "coach she is shooting a 1000 shots right now as we speak". He said "everytime I call she working" He was 100% right. Gia had decided to upgrade her AAU competition, so she joined the Chambers Shoreshots. It seemed Gia, couldn't get enough basketball. When schools like Harvard, MIT started calling I knew there was something big brewing. I just didn't know how big.
I was working out Justine and Gia Pissott one day. When Jim Pissott said to me "Gia has to step away to take a call". He said it was from a college, I thought okay that's nice. Then he said "Tiny it's Navy and they are going to offer". I looked at him and said "she has to take the call and commit". You don't say "NO" to Navy. You don't think about it for a day. Navy is one of the toughest schools in the county to get into. So after Gia Pissott spoke to Navy she had this big smile on her face. She clearly knew it was the package she dreamed about. One of the best schools in the country and D1 basketball. GIA PISSOTT JUST HIT THE JACKPOT. But like the Pissott family always do, they said the needed to do more homework. They wanted the details of what goes into attending a school like NAVY. Jim and Josephine have always been people who think things out…. so NAVY had to wait 2 months!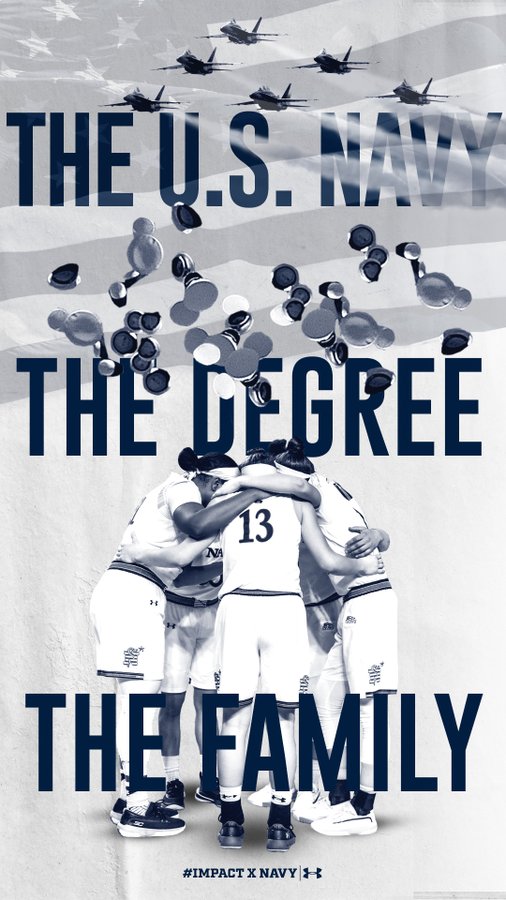 I have never in all my years at any level of coaching. Seen a player take this type of jump as a player, this quick. But Gia Pissott is no ordinary kid. You know that old soul thing, I told you about. Well it plays a role in everything she does. She at times seems too mature for her peers. She seems to understand once you put your mind into something, stay the course until the mission is accomplished. When she told me that she may commit to NAVY, I was excited. The Navy staff are one of my favorite staff's in the country. I know she will have good people around her always. There excitement to have Gia, it's no surprise because she is exactly the type of kid who attends NAVY… The kid who feels horrible to have to call other schools with the bad news. The kid who understands what NAVY represents. The kid who is deeply appreciative of all that NAVY stand for, I am so glad we will have Gia Standing Guard protecting our country…. So GIA PISSOTT, BEAT ARMY AND CONGRATS!
THE PISSOTT SISTERS- Part 2