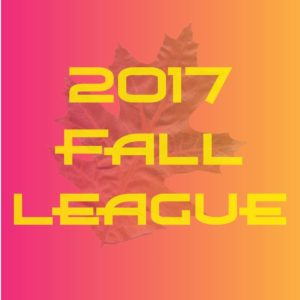 THE Hoop Group Fall league, taught me a lot about what to expect this upcoming season. While fall league games scores really don't tell a story. It can give you a real snapshot into the future and last night some things where crystal clear.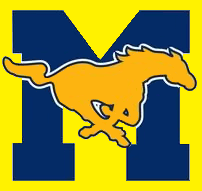 While the highlight of the night was the RBC vs St. Rose game. There were a few stories many may have missed. Like Manchester is going to be the team to beat after this season.
They also are a team, I would not want to see come late in the season, if I'm a top 4 team. Destiny Adams and Karmari Reynolds will  be the best one punch in the state one day. Both are mega stars and future power 5 locks. They both will be the best players in the state at their positions one day. Adams was flat out on a different level than any other player in the gym… period. Her 4 three pointers was bad news for non Manchester fans. Because that is suppose to be her weakness. Kermari  Reynolds, The reigning HOOP GROUP FRESHMAN of the year, was a grown women against babies at times. She is going to be that rare guard who can dominate on both sides of the ball. But what impressed me most, was Manchester's supporting case. If anyone thinks this is a two woman team, they are mistakenly. This team has a wonderful group of talented role players and this season is going to be one of growing before they own the shore…by the way Manchester has a impact Freshman …more this later.
Colts Neck, could be a real surprise team. Camryn Foltz showed before this season is over, she is going to be a scoring machine. Last night she showed what we might expect this coming season. She showed that explosiveness, she had before she was injured and displayed a sweet handle off the bounce getting to the rim. Her side kick Cara Volpe looks like she is ready to have an outstanding senior year. This team also added transfer Alexa Prus  and it was clear on Wednesday her impact will be felt right out the gate…Dare I call this a sleeper team.
The overall talent in the building on Wednesday was impressive. JESS BROAD, looked  like the D1 player, we have been waiting for. No player has stepped up there game more. She right now she is balling in a big way. Marlboro with the return of the hot shooting Besso could surprise eveyone. There game vs NOTRE DAME proved if they can be more  consistent. They could shock a few folks. Lucy Adams, Grace Munt and Tori Hyduke are making it very clear RFH is not packing in there Top 20 hopes and possible run in the state tourney, plus McGarvey vows to returns. They could make a serious run if that happens.
Mansquan, appeared to have some real chemistry issues last week. But with the return of Faith Masonious. The big three of Mullaney, Mabrey and Masonious intact, all was well again. Dara Mabrey reminded me she heard all the same noise last year. Manasquan lost in the TOC FINAL. But the most interesting conversation I had was with Faith Masonious. I was very frank with her about a few things. Masonious had a sub par season for her last year. I told her, she should be the most dominant player in the state. I told her rep vs game are two different things…She responded with " JUST WATCH" ..guess what?  I believe her. Do college coaches know Faith Masonius has a 4.0? Just asking..
The biggest story of the night, was the St. Rose vs RBC SLUGFEST. These two teams will most likely enter #1 and #2 in the Shore polls and in the Top 4 in the ranking by The Star ledger,  Gregg Lerner and New Jersey Sports Reporters. St. Rose opened up with a barrage of three's to take a early 12 point lead. But the best player in the Shore these days. ROSE CAVERLY ( those are not just word) went on a mission and willed RBC back to even. The game went back and forth after that point. Highlighted by Hayley Moore putting on a shooting show in the first half. Then in the 2nd half both teams traded blows. It was all tied with 2.30 left in the game. Then St.Rose's  Mikayla Markham like she has done her entire career though a dagger into RBC'S heart with a big three, which RBC could never recover from.
So here what I took from that game. First both teams played 100% to win. The subbing was liight and there Stars never left the floor. A very interesting approach to say the least in a fall game. The only baby to hit the floor was Fab Eggenswiler for RBC. The St. Rose babies  were put in crib for the night and saw no time. St. Rose's is developing a dangerous high/ low game. They appear to have few weakness as a group. Mikayla Markham folks is flat out a mega star. Lovings and Thomas are by far the best frontline in New Jersey. Lauren Lithgow is showing flashes of greatness. She could be the wild card for St. Rose. Mikkos, Ari Dalia and Stapleton are the perfect role players. Players who are Confident and not afraid to make plays or take shots. This is a group that has all the ingredients to win a SCT any TOC in the same year.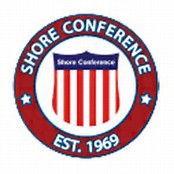 RBC was without stud baby Sophia Sabino and it may have showed. Rose CAVERLY was tired and played the entire game. Katie Rice plays harder that any player in recent memory. Hayley Moore is serious weapon. But what's  being missed is her lights out defense. Julia Setro showed, she is not afraid of the big lights. Fab Eggenswiler is becoming everything  we predicted she would be. RBC will need to find another post player. They are a Katie Rice foul trouble or injury away from becoming very ordinary. The team chemistry is off the charts and the passing has no rivals.
Wednesday once again proved, the best girls basketball on planet earth is played in the Shore..NOW THE BEST FALL GIRLS BASKETBALL IN NEW JERSEY CAN SAY THE SAME
GREAT EVENT NEXT WEEK…NOV 9th-10th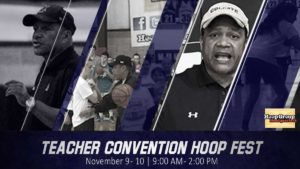 Sign up here http://hoopgroup.com/hoop-group-headquarters/new-jersey-basketball-clinics/teacher-conventionhttp://hoopgroup.com/hoop-group-headquarters/new-jersey-basketball-clinics/teacher-convention-hoop-fest/-hoop-fest/