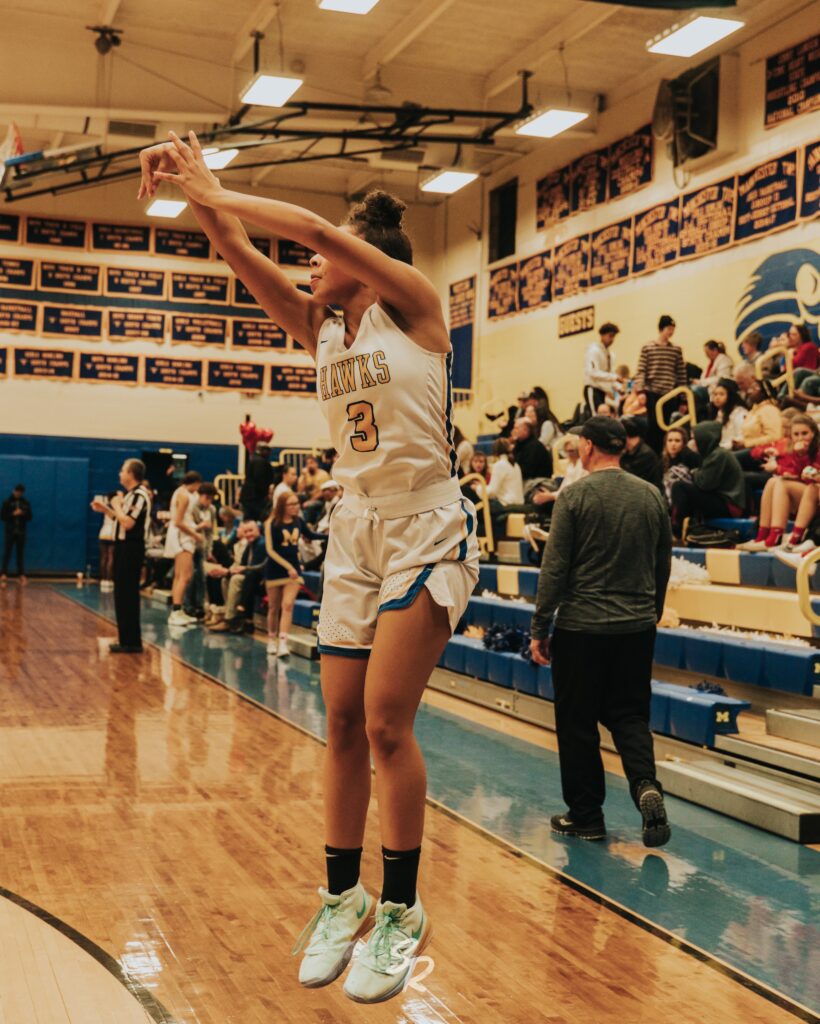 I really believe at the end of the day it really comes down to how hard a kid is willing to work. What are the sacrifices a kid is willing to make. What are there limitations. Because when a kid says they have a dream, there is one thing I discovered a long time ago. Many times they don't understand the difference between a dream and a fantasy. A dream is something you fight for and live everyday. A fantasy is something that you use to make yourself feel good. You see a fantasy comes and goes as you need them. A dream is clear and present everyday. Just like Amaya Bray of Manchester High School.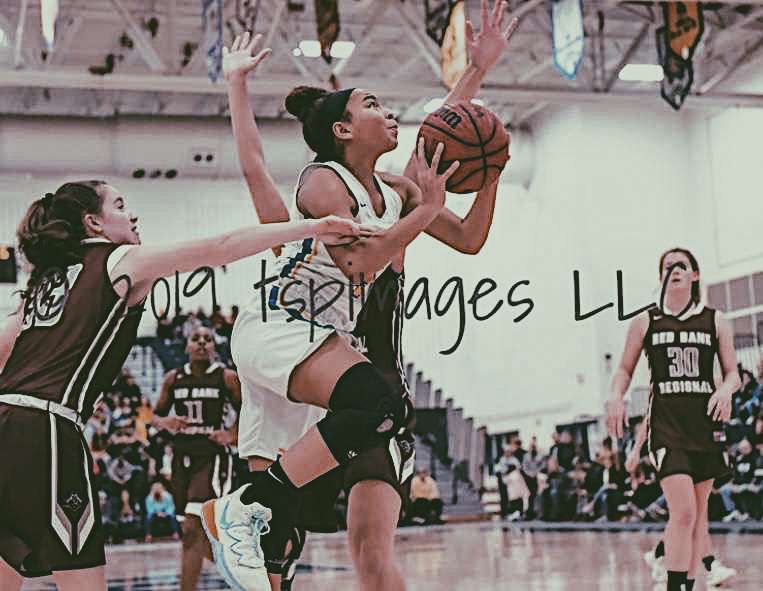 I put out a D1 Early Bird list every year. It's a way to introduce fans to some of the best players. I also put the term lock next to those players who I feel will without question will get a D1 offer at some point. Well I made a mistake this year, a big mistake, because I didn't put that term Lock next to Amaya Bray's name. You see Amaya Bray is not just a D1 player, she is starting to look like she will be one of the best players in the 2022 class one day. She is starting to look like a ALL SHORE player. Amaya Bray is becoming something special and it really shouldn't be that much of a surprise. Because when you are dedicated to making yourself a great player, good things can happen. That's exactly what is happening these days for Amaya Bray.

Last summer I watched the 2022 NJ Belles play in Atlantic City. On that talented team was a great athlete Amaya Bray. She was explosive and clearly talented. But I kept thinking where is the left hand and where is the consistent jumper? Then I saw the Belles a few weeks later and watched Amaya Bray again and was surprised because in a short period of time she clearly had shown some improvement. I thought she had a chance to be a good player. When she showed up at NBS with her teammates Destiny Adams and Dakota to NBS, I was impressed. It's not often I see Ocean County kids at NBS and the ones who do show up are usually the ones who move on to play D1 basketball. Amaya Bray is going to join that small Ocean County club of D1 basketball players one day. She simply will not have it any other way.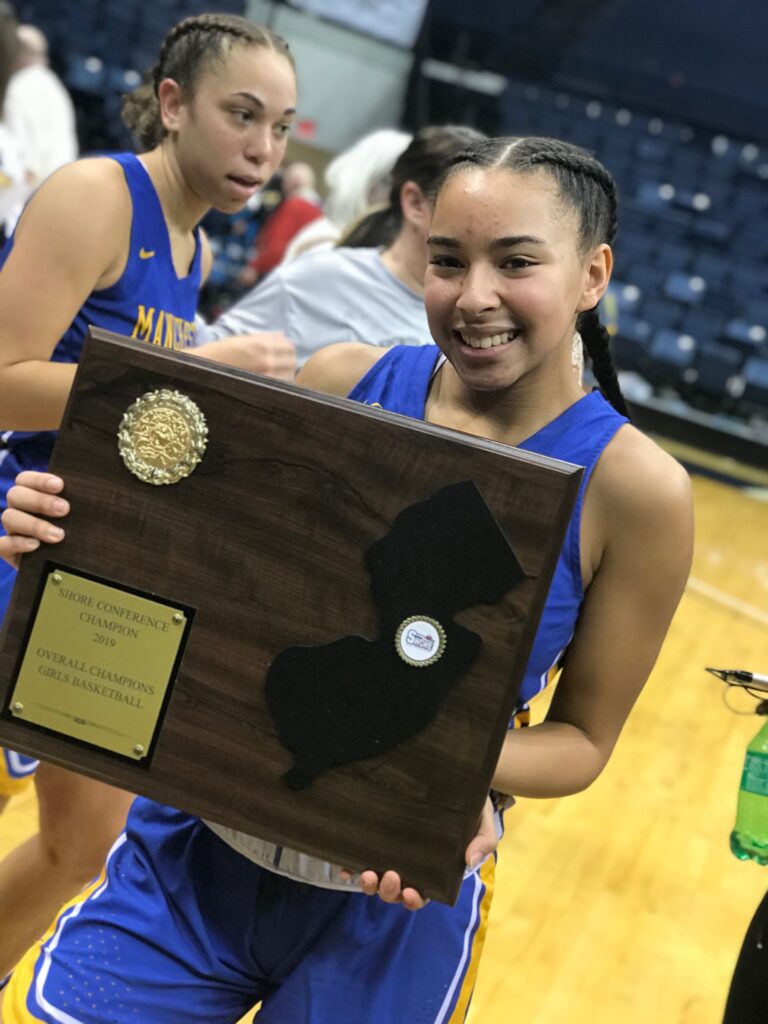 Amaya Bray was on this years Most Improved Team. It really shouldn't come as a shock if you know the back story. Last spring Amaya Bray asked me want she needed to do to become a D1 player. I told her to come to summer camp as often as possible. I told her to not focus solely on her AAU team but rather getting better. I told her she needed competition more than anything else. Amaya Bray listened to me and did all those more. Last fall she showed up at NBS and after watching her, I knew she was going to have a big high school season. I saw her vs other D1 players and watched her excel and play with a non waving confidence. She had turned herself into a knock down shooter. Her handle got sweet and effective with either hand. I saw that competitive edge grow weekly. She was a physical defender and tough as nails mentally. Her body was a college already and she was in great shape. All this told me Amaya Bray had turned the corner. I just didn't realize how much until recently.
You can learn so much about kids during these times. You learn by their actions. You learn by their conversations. You see Amaya Bray is relentless in her pursuit towards greatness. I am amazed how she never misses a virtual workout. I am amazed at how hard she works during her workouts. Her seriousness and focus slap you in the face. You can't help but notice it and more importantly admire it. She will ask questions but the right questions. Like "Tiny what do you think I need to work on" " Tiny I have AAU practice virtually later can I do 45 mins then leave". There isn't a day that goes by when she doesn't ask me …" WHAT SHOULD I BE DOING". You see that goes to the dream not the fantasy. Amaya Bray is on a mission from god it seems like. She has her dream and goals always in the forefront. She is not about distractions or excuses. She has taken full responsibility for her future and folks her future looks real good these days.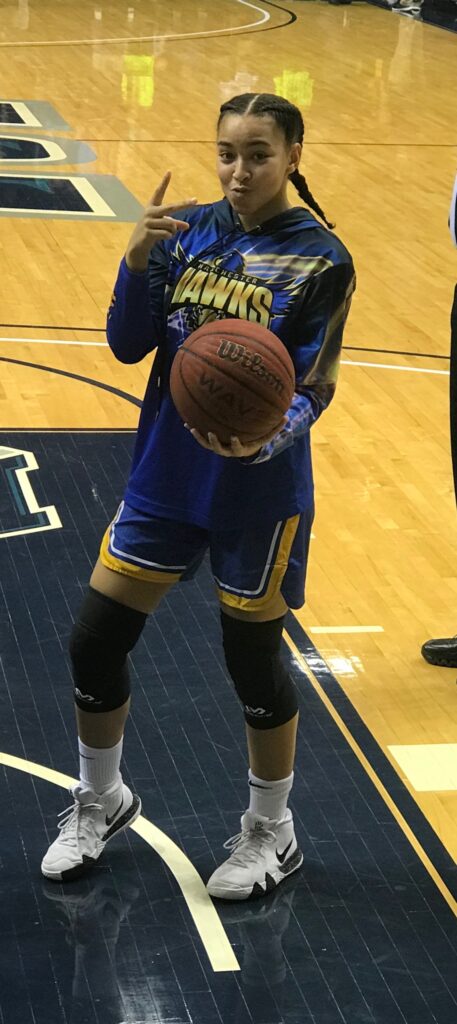 This summer Amaya Bray took a step up in her AAU competition. She has decided to play for the powerhouse Exodus U17 team. She understands it's a major jump up in terms of trying to win playing time. But Amaya knows her talents and knows to be the best you have to roll with the best. Just like when many told her playing time would be hard to find at Manchester. She shrugged them off and bet her herself. The result was a starting job and Amaya being one of the most important players on the team. Her 14 points vs state powerhouse Trenton Catholic was just an example how far she has come in the past year alone. It's seems Amaya Bray understands that making a dream come true means producing as well. These days she is producing in a big way.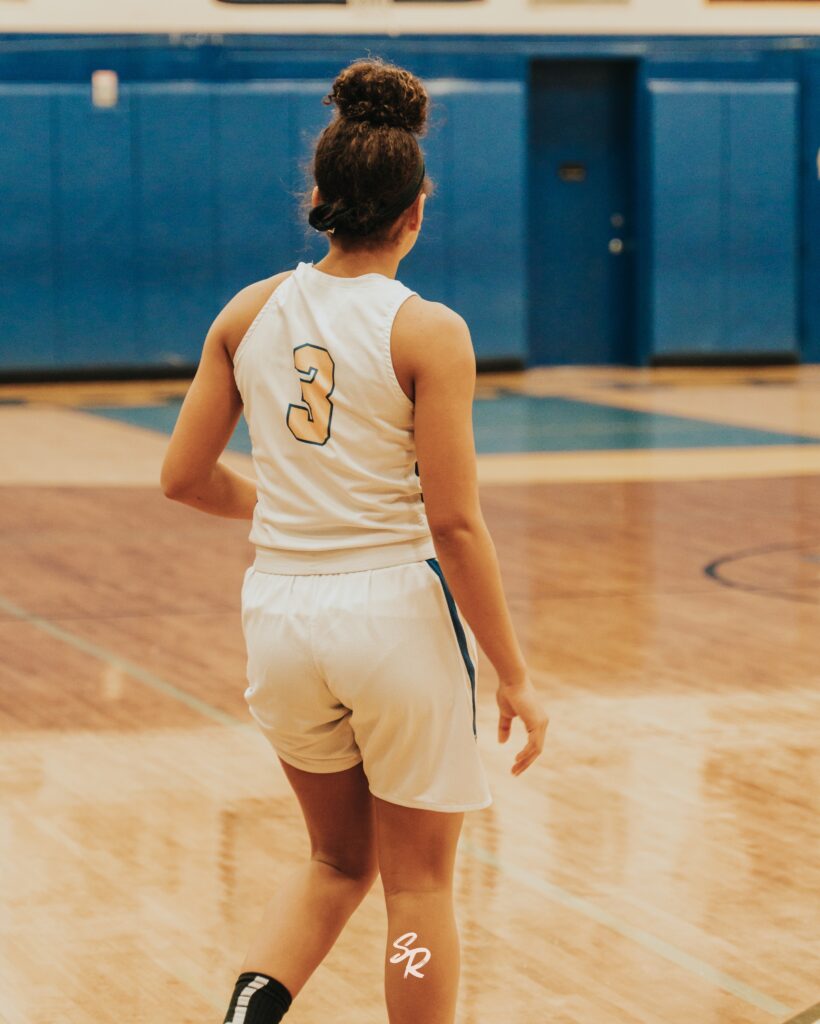 These days it appears nothing can stop Amaya Bray. Amaya Bray has made up her mind that she wants to be one of the best. She has decided that nothing can get in the way of her dream. She has taken her game to a new level but she is clearly not satisfied. It will start to become very clear to college coaches that Amaya Bray is somebody they are going to want in there program. They are going to understand she is a future DIVISION ONE LOCK… because that's the term that will be next to her name from here in out. AMAYA BRAY IS LIVING THE DREAM THESE DAYS