There is so much to talk about going into this weekends final live period. There have been a number of players who have made verbal commitments. There are certainly others who have done so but I have choose to keep it quiet. There is no doubt soon more players will make there college choices as well. The spring and first live period have been anything but boring. Some players have seen there stock fly and some are still searching for that golden ticket.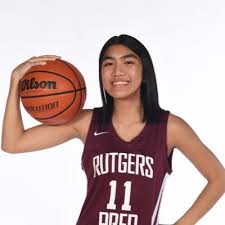 CHLOE ESCANILLAS of Rutgers Prep certainly has taken full advantage of the live period and has exploded on to the D1 recruiting charts. Her performances have led to D1 offers on the table. Chloe Escanillas has not been good but rather dominant this spring and summer. She is a great example of hard work and talent coming together. To say she has been one of the best players in the live period is a understatement.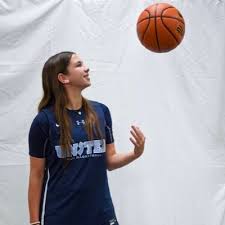 I doubt many people are paying lots of attention to Gil Bernard point guard '25 Tessa Lonzer. Well they better start soon because the young lady has been impressive all AAU season with rock solid play, decision making and a upgraded scoring game . The future D1 point guard has  been sensational without all the hype.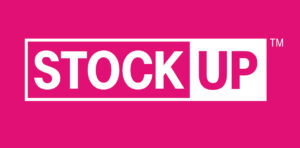 There is no way you can talk about stock up without brining  up the name Whitney Hobson and Niamh Stapleton of Trinity Hall. Both are talented 2026's. But no way anyone could have predicted what these two had in store for coaches this past live period. Both certainly have moved up the charts and  on the '26 class food chain. They both have jumped ahead of a lot of kids who have not matched there improvement curve.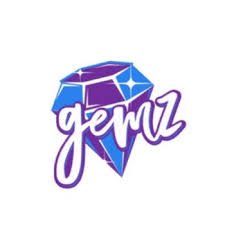 THE NJ GEMZ U14 team won the chip in Dallas where the EYBL teams all gathered. This is a team that is tacked from top to bottom. Stella Lockhart has proved she is a future mega star and Taylor Sofilkanick is on her way to P5 basketball if she chooses. Guard Lexi Carnegie was at times unstoppable and has a chance to be a star one day. This group was impressive  not just because of there talent. But more because of how skilled and hard they play. Coaches are going to be living with this crew for years to come.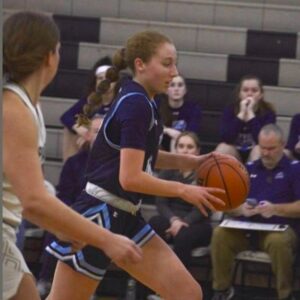 Speaking of the '26 class is there anyone really emerging and improving like Stella Grella. In a time when freshman are constantly relying on hype and trying to protect their reputations. Here is a kid who just seems to get better by the minute. She was impressive during the live period. While her team is not a household name. Expect coaches to soon discover this future D1 player… after all she is a NBS MEMBER!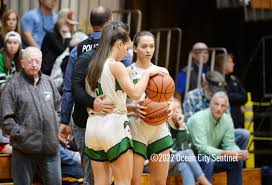 The MAZUR twins spent the first live period in New Jersey. But expect them to be on full display in Atlantic City. The two guards are special and finally coaches will get to see them live. Expect fireworks from the two future '24  D1 guards.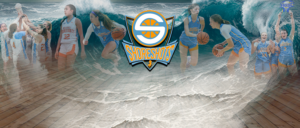 '24 Gamila Betton has certainly proved she is a difference maker this past live period. The 6'1" forward had D1 coaches asking where did she come from as she displayed her athletic style of playing. Her quickness and leaping ability at times overwhelmed opponents. Speaking of Betton, if there is any doubt who the best u17 team is;  right now in the area. That was settled as the Shoreshots won two chips. Tracey Sabino has once again proved she and her program are in a different level in terms of scholarships, exposure and showcasing players. Every player on her team will play D1 basketball. THE 2026 and 2025 Shoreshot teams are loaded and right now there are some real heated recruiting battles taking place. Between these two teams alone there are 17 D1 locks right now and 4 players with P5 offers. they call that delivering on your promise.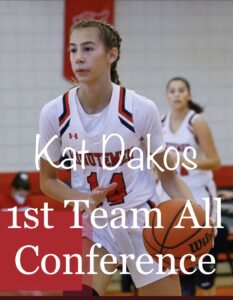 The NJ RISE U17 team had a solid live period showing. Now that McKenna  Karlson has committed to UNH. The focus of the team may turn to Siobhan Stapleton and Kat Dakos two talented player both left on the board. Both are mega students. How a D1 school has not picked up Stapleton has to be the biggest mystery of the Summer. But I believe it has everything to do with coaches not getting a full look at kids anymore. These day it's your best guess when it comes to offering kids. Why the portal is almost embarrassing these days.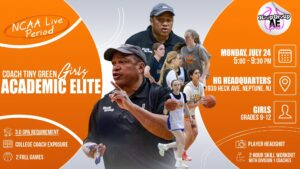 I have no idea how a coach can ask a kid to miss ACADEMIC ELITE on the last day of the recruiting period. Let me guess a kid has been at an event 4 days and you won't allow them to skip the last game? Not surprising at all. I mean your bringing 8th graders to Kentucky, why change now.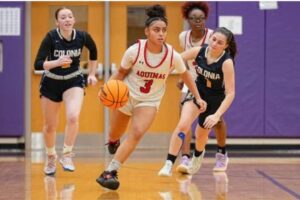 Gianna Ghuffo just keeps lining them up and knocking them down, regardless of their hype and reputation. The kid is fearless and so competitive. She was a All Star at the NBS Camp. That alone should make anyone sit up.  It's amazing some coaches still question her game. My guess is at some point a talented recruiter will make a play for her.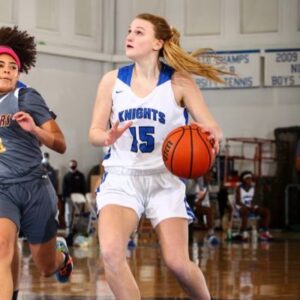 I don't have any idea how Patriot and certain Ivy schools are not living with '24 Brook Basiley. It's almost bizarre to me. All this kid does is keep adding things to her game. Her drive and kick and upgraded defense is hard to dismiss. Look I have seen some of the Patriot commits and just shake my head and go "THEY PICKED HER OVER BASILEY?" It's nuts but then again the recruiting rules really work against coaches and kids… hence coaches getting fired and the portal.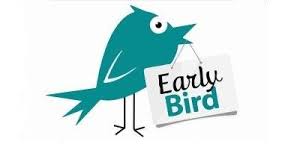 MY EARLY BIRD D1 LIST is looking good and right now I have 5 misses as of today. Basiley and Stapleton both part of those misses and I like my chances that they will both get offers… I mean folks nobody is perfect.
The high school transfer portal is far from over folks. There could be huge news in the coming weeks. Like three more major transfers are in the works.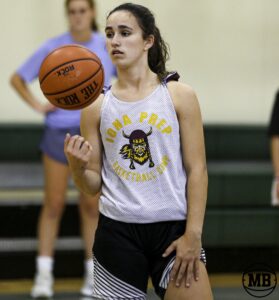 Julia Scott is the best freshman post player I have seen in years. '25 Cam Nelson is going to be a P5 starter at some point and '25 Sophie Nascimento fresh off being named NBS ALL STAR GAME MVP… all have multiple D1 offers and are going to be the apple of coaches eyes across the country. The Empire team and organization is just stacked with D1 talent and they have the offers to back it up.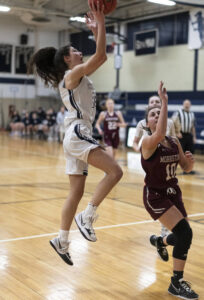 Here is a little something for college coaches to chew on. Ella Kruzer going to Bucknell is a steal. But you want to know a bigger steal? How about her teammate MIA  SEMINOLI who is also a '25 . She my friends will 💯 be joining Ella at the D1 level.
There is little question in my mind that these are the 5 Best Seniors and class GOAT I have seen to this point. I'm going only by performances. I have not seen Miller of Life Center  play.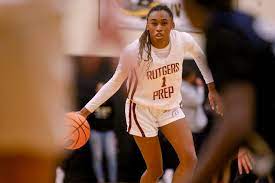 1.Makayla Blakes – (CLASS GOAT) Rutgers Prep. The future Player of Year is just a machine
2.  Nina Emance– The best two way player in the state
3, Devyn Quigley– A bucket
4. RHIAN STOKES– Forget stats, One word "Winner"
5. Hope Masonius – Maybe the best story in the senior class
These are the 5 Best juniors and class GOAT I've seen to date.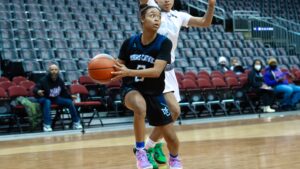 1. Mia Pauldo– (CLASS GOAT) Morris Catholic – If you can believe it underrated and appreciated
2. Gandy Manu Manuel– Gil Bernard-The most recruited player in the state
3. Tessa Carman– RBC-Pay attention to her dominant play
4. Faith Williamson– Saddle River Day- Ready to play at the next level right now
5. Christina Liggio– RBC- remember these words. 1st Team All State
6. Ella Kruzer– CHATHAM- the total package is what Bucknell is getting.
Her are the Best Freshman based on Performance(potential not factored in).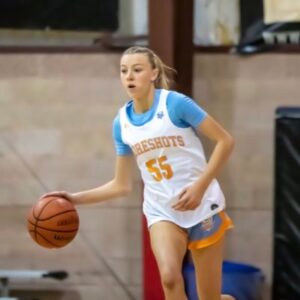 1. Addy Nyemchek–(CLASS GOAT) RBC- until someone steps up on the court, she's the goat.
2. Madison Kocis– SJV- she is looking like a POY candidate at some point. winner in and off the court
3. Tessa Liggio– RBC- the PG in the state
4.  Katie Liggio– RBC- the best shooter in the state
5- Jada Lynch- She could be one of the best
5. Stella Lockhart– SJV- it may come as a surprise but trust me. This could be the class goat at some point
5. Katie Liggio– RBC- the best shooter in the state
6. Gigi Battle – Rutgers Prep- how many offers can one player get?
HERE ARE 5 NAMES FOR COLLEGE COACHES… these players have outgrown their current recruiting.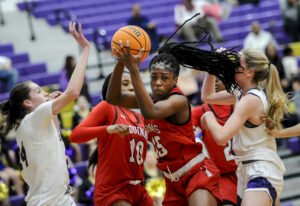 1. '25 Leah Crosby NJ GEMZ- just a beast in every area of the game
2. '25 Olivia Shaughnessy- U16 Shoreshots- this is not a misprint… she is A-10 good. Coaches just listen and do your homework
3. '24 Chloe Escanillas– just a baller and what's scary ? Still getting better
4. '25 Mackenzie TEEVAN– u17 Shoreshots- amazing the number of low and Mid Majors saw her and didn't offer… too late now
5. '26 Niamh Stapleton– u14 NJ RISE- yeah her recruiting hasn't started but it will now.
THE FORT SUMMER LEAGUE start next month. It's stacked again this year. It's a great chance to get a peep into next season and who the next stars are.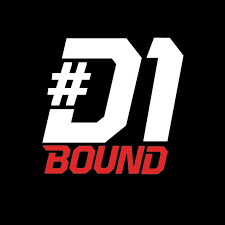 I HAVE 4 big commitments to write about this week and there is going to be another BiG AS IN MONSTER COMMITMENT this week…
HERE IS MY STATE TOP 5 RIGHT NOW
EWING- Coaching and talent is a nice combination
 Rutgers Prep- I say Leah Crosby is a major shot in the arm
 RBC- Scary if they can stay healthy
 SJV- They will need time. But do you really want to give Dawn Karpell time?
Trinity Hall- They are a transfer away from putting the fear of God in everyone
Morris Catholic could be anywhere from #1 to 4 depending
Here is my SHORE CONFERENCE TOP 5
RBC- They move back to #1 in my eyes
SJV- They don't be rebuild, they reload
TRINITY HALL- The player development has been off the charts
MANASQUAN- Katie Collins and Hope Masonious as good of a duo in the league
RED BANK REG- and stay tuned!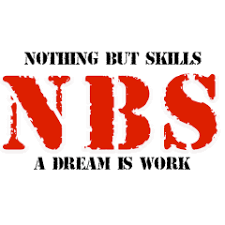 l
NBS CAMP 2… sign up ⬇️
https://register.hoopgroup.com/site/register/register.aspx?EventID=6881