Today I am going to discuss College Elite camps. Most parents and players don't understand how Elite Camps work or the benefits. The Elite camps offer an opportunity for both college coaches and players to learn from each other.
This is the time of year most colleges are gearing up for their Elite Camps. Most of these camps are designed for college coaches to get a real good look at a player. Most of these camps are not set up to make money for the coaching staff. They have other camps for this, most colleges try to run Elite Camps at cost without a financial lost. In some cases the schools take the lost due to the benefits in recruiting. These camps are about the college coach and the student athlete getting to know each other better on and off the court. It a chance for a player to really get to know a coaching staff's personality and for the staff to learn about the work ethic, talent and attitude of a possible recruit.
There are a few things about Elite Camps that every player should know.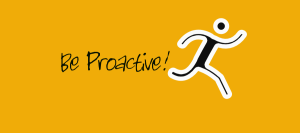 * You are never to young to attend an Elite Camp. The sooner you are on the radar the better. The more a coach learns about you over the years, improves your chances of developing a positive relationship with the coaching staff.
* While its  great to attend these camps as a team or a group. Deal directly with the coaching staff…YOURSELF. Make sure you  sign up for camp ON YOUR OWN…SEPARATE YOURSELF. These are NOT TEAM EVENTS regardless if its a team camp or not…Coaches are looking at individuals.
* Make sure you know before you attend the camp that they are recruiting your position in your class. If you are a senior point guard and they are not recruiting point guards in your class a decision has to be made. Do you attend the camp and hope to impress and maybe that coaching staff tells a friend about you or maybe that schools recruiting needs change…either way information is key.
* Elite Camp don't last more than two days. THESE ARE NOT ELITE CAMPS….NO MATTER WHAT A COACH TELLS YOU. But there are benefits that come from such camps.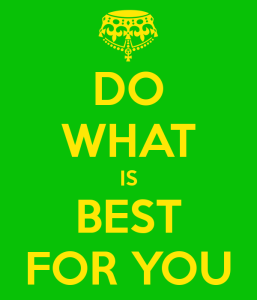 Now there are some AAU coaches who tell players that playing on a weekend is more important that an Elite Camp …this is NONSENSE. Playing in a basketball tournament in front of no coaches in June, rather than spending time on a college campus is just not worth discussing. Most people play AAU to get in front of college coaches and everyone knows this. Now some AAU coaches will say, we need you here to get ready for July. REALLY! Most AAU team practice 2 to 4 days week and play on the weekends. There do this from March till July,…4 MONTHS! A player missing a weekend event or a practice against the same girls they play against everyday for 4 months is not going to effect anyone getting ready for July. Parents I tell you from the bottom of my heart, any coach that blocks your child from attending an Elite camp, either does not understand the recruiting process or simply doesn't have your child's best interest at heart.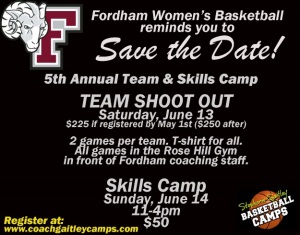 Most Elite Camps are inexpensive and a learning experience
I have long said spending time with a college coach, who can tell you what you need to work on, what level player you are and explain the recruiting process is priceless. A player also gets to show the things you can't see in a AAU game. Things like work ethic, attitude, basketball IQ and the ability to work with others. These things matter to coaches and having these skill sets are just as important as shooting, rebounding, passing and dribbling.  Elite Camps give a child a way to separate themselves from others, where as in AAU  a player sometimes gets lost. Elite Camp allows that kid who is a shooter to showcase that skill or that player who is playing out of position to show they have the skills sets to play their COLLEGE POSITION.
The bottom line is this, is your interested in a school call them and ask if can attend the Elite Camp. If you are a heavily recruited player and have a interest in a school that has not contacted you….call that school and ask about their elite camp. It all comes down to being pro active and doing WHAT IS BEST FOR YOU!
AGAIN BALL HANDLING SHOOTING CAMP AND NBS CAMP DATES ARE UP…
COLLEGE COACHES-
I will have a full break down of our SPRING NBS SESSION and there are some real surprise and new names…The NBS saw a few kids make major improvements and no question have jumped a level…
.THE CHEAT SHEET WILL BE OUT MONDAY MORNING…. I WILL CONTUINE AAU TEAM AND PLAYER SPOTLIGHTS NEXT WEEK