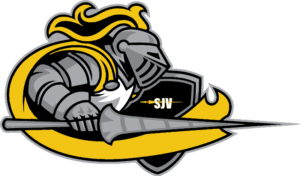 There are kids who are talented and more importantly blessed with a work ethic. Then there are kids who have all this and still maintain a healthy balance between sports and life. I doubt there are many kids who have done this better than Madison St. Rose of St. Johns Vianney.
Many people believe Madison St. Rose right now is the most complete player in the 2022 class. They just may be right because when you ask what is her weakness? It hard to find one these days. Madison St. Rose is easily the best defender in the 2022 class and certainly one of the best rebounding guards in the entire state. But above all, Madison St. Rose ability to rise the level of play of her teammates have no match. She simply is a giver and never concerns herself with stats. When you have a star player not interested in stats and yet puts up stats, they are like Big Foot.. rarely seen. But the one thing that separates Madison St. Rose maybe from every great player I know, is this. Madison St. Rose is liked by everyone. She has no haters and that's because Madison St. Rose knows basketball is just one part of her life. She just happens to be good at basketball. But she is better at building friends and being loyal to all those around her, be it teammates or competitors . It just impossible to not like Madison St. Rose.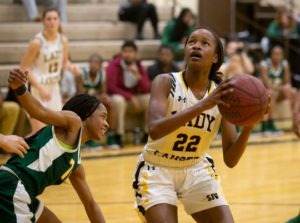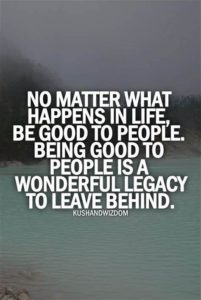 Now, you need to know everyone and I mean everyone is recruiting Madison St. Rose these days. Madison St. Rose can play in the ACC, BIG TEN or any other conference if she chooses. But what people forget is Madison St. Rose is a Ivy and Patriot level type student.  Her is something else about Madison St. Rose and what makes her 100% different from every single young player I know. Madison St. Rose will no question land at the right school at the next level not the biggest school. Why? Because she simply does not have a ego. Basketball, is not how Madison St. Rose's gets her identity. Her identity and self esteem come from being a well balance person who wants to befriend all. Now make no mistake Madison St. Rose is one of the most competitive people you will ever meet. Just ask anyone who has coached of played against her. It's just Madison St. Rose has figured out that being a great player doesn't mean disrespecting others. She has the balance of on the court and off the court positive behavior…
SJV closes out the regular season with a program sweep of RFH. Varsity goes a perfect 12-0 in division (24-1 by sets) to capture yet another B North Title. pic.twitter.com/g62ip5Qx53

— Sjvhs volleyball (@SJVHSvball) October 14, 2019

Madison St. Rose, played volleyball this year. She did so because she enjoys being around people. She likes the change it gives her in the off season. She takes great pride in her volleyball team. You can tell she's dedicated and committed to her team and teammates. But you must remember Madison St. Rose is a gym rat. While many kids make excuses on why they can't get to the gym. Madison St. Rose still finds a way. It's why when she walk in the gym at NBS at 8 in the morning to train with the early session made up of boys and mostly young girls it shocks me. When she shows up at 11 for the her girls session. I ask her "don't you have volleyball practice and she says " I did this morning" it blows me away. When I tell her to leave the gym because she has Team Rio practice…and she says "that's not until 3pm".. I shake me head. When she stays after 2 hours at NBS and works on her shooting and ball handing,alone. I know what makes her speical and it's her commitment without fanfare. It why she was unstoppable at NO BOYS ALLOWED this fall.
Class of 2022 SG Madison St. Rose Highlights From The UAA Finals With Team Rio! @nat_strose @teamrionational @teamriobk

Full Video Link: https://t.co/hseIwjeRoy pic.twitter.com/Wwmlau5fnz

— Courtside Films (@CourtsideFilms) July 26, 2019

Last year Madison St. Rose was on the All Freshman Team. That was a given last year because Madison St. Rose has been thought of as a great player long before high school. These players almost always have targets on their backs. Not Madison St. Rose and that's because of two reasons. The first is the way she plays the game, everyone wants to play with. The 2nd being she understands the game is just a game. That teammates and friendships trump all the trappings that come with being a star player. Madison St. Rose is that kid that brightens up any environment that she is part of…It's her gift. Last season Madison St. Rose made some of the biggest plays of the season for SJV. No freshman made more bigger plays on the big stage like Madison St. Rose. In her game vs Top 10 RBC she had 17 points, in her game vs St. Rose she 11 point and 6 points, 11 and 6 rebound vs Manasquan. In perhaps the biggest stage of the season. In the NJ vs. NY showcase vs Saddle Day River she took over the game at one point. It was just an example of how Madison St. Rose can fill any role. She can be a defensive stopper or a offensive nightmare for opponents. It way many college coaches thing Madison St. Rose could be the jewel of the 2022 class. She is that good on and off the court.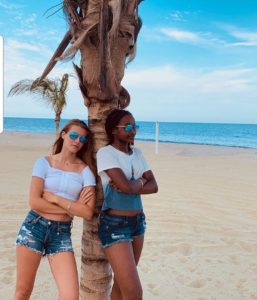 This summer Madison St. Rose played for Team Rio. It was a collection of SJV player and a few players from out of the area. It was a chance for Madison St. Rose to once again she can play any style of basketball. It was a chance to show she can play with or without the ball. Her is what coaches discovered this summer. Madison St. Rose does the little things not just the big things. Loose Balls, charges, tips and hustle plays were fully on display this summer. But more than anything else Madison St. Rose showed what really makes her speical. Her improved jumper had coaches buzzing, her ball handling skills showed she could one day play the point guard position. But the thing was impossible to miss was her strength. Madison St. Rose is physical so strong and lean it just off the page these days.
She is the most complete player in the 2022 class but here is how a BIG TEN head coach described her… "low maintenance and quietly dominate" Today I will tell you why she is right.. MADISON ST. ROSE! pic.twitter.com/aGcIaLkHyP

— ellonya Tiny Green (@CoachTinyGreen) October 23, 2019

There are great players and there are great talents. But I am her to tell you there few if any that have combined the talent and goodness of Madison St. Rose. She my friends is the poster child for doing things the right way and understanding being a good person matters more than being a great basketball player!
Game Night…Pre Game Tonight
Tonight Point Guard School 4:30pm
Ball Handling and Shooting… 5.30 pm