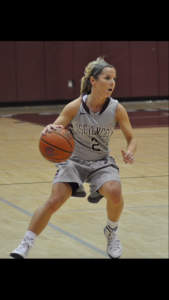 It such a great feeling when I get pictures of kids in there graduation gowns following 4 years of college. The proud parents beaming knowing they have done a great job in guiding their kids. There is nothing in my opinion more valuable than a education. Many will enter the work force, while others will go to grad school. Some will even continue to play the sport they love …BASKETBALL FOR A LIVING. But what really gets me excited is when a young lady decides they want to become a coach. This year two former Shore players are making the jump to D1 college basketball coaching.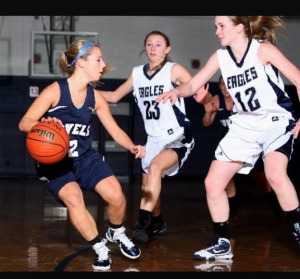 Kaitlyn Schmid was a star at Howell High School, where along with Sara Olson took on the big girls of the shore for 4 years and for a short time put Howell on the high school basketball map. They won the A north title, interesting it was the last time someone other than Middletown South won A north. They beat a Jackson Memorial with 4 D1 starters that made it to the TOC. 
She then attended Philly Sciences after high school, where  along the way as a freshman she played in the conference title game. This past year her Philly team was 4th in the region which with a 20-5 record, which included a 16 game winning streak and a win over the #5 team in the country ( U of Tampa).  She had the best assist to turnover  ratio in the country (http://www.devilsathletics.com/sports/wbkb/2014-15/releases/20150402amjeuj), not just for D2 but for all levels of college player. Her  assist to turnover ratio set a D2 national record. She lead Sciences in so many categories it would take forever to list them.  She was and still is possible the best on the ball defender I have ever seen….BOYS OR GIRLS! She would take some of the best guards in the Shore and put them in her pocket. Teams were literally afraid to let the player she was guarding bring the ball up.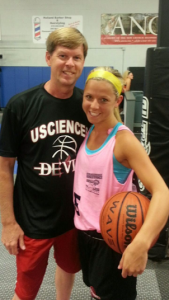 Following in the footsteps of her dad
What I really always admired about Kaitlyn Schmid were two things that stood out. She had a work ethic that was down right scary and a IQ that was un-matched. Her father was a high school and a college coach. Rick is one of the most knowledgeable guys I know. We talk all the time during the season, and its always a pleasure when he shows up to talk. Not just in terms of basketball but Rick's ability to evaluate talent is as Sharpe and on point as ANYONE I KNOW. I rarely listen to others opinion's when it comes to kids ability, but Rick's word is gold to me. It clear he has passed these talents on to his daughter.
Kaitlyn Schmid will join the coaching staff at Southern Mississippi University. It's not much of a surprise because Kaitlyn Schmid knew she wanted to coach the moment she entered college.  She has the perfect make up to be a coach. Long hours of basketball does not bother her and she loves talking the game, and is a world class communicator. Three things all great coaches need to be successful. Funny part about Kaitlyn is that when she was at Philly Sciences she would call me and ask about players, she even convinced her coach to start recruiting shore kids… coaching is just in her blood and she is going to be a household name in the business one day… just watch. She will work to the bone and leave no stone un-turned.
*Jess Louro Middle-Tennessee and Kaitlyn Schmid will have a shore reunion*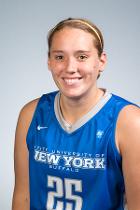 Another player jumping into the world of  D1 college coaching is one of my all time favorites Kristen Sharkey. Miss Sharkey will join the U of Buffalo staff and is still my favorite "I told You so player" She never fully got her due as a superstar at Southern. I remember the first time I saw her play…I was shocked by the talent and her all out competitive nature (Luciana Thomas reminded me of  her this year). She was just unreal and finished her career as the school's leading rebounder with 984 boards and second all-time leading scorer with 1,740 points. She led  Southern to two A-South Division titles and back-to-back South Jersey Group 4 State Final appearances.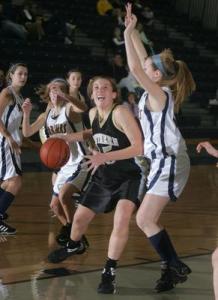 Sharkey was a star at SOUTHERN
It was amazing that so many schools didn't take me my advice or listen…except Buffalo (alright Mt. St. Mary's too…LOL) and they are very happy they did. Kristen Sharkey is not only one of the best players in UB history  but she also one of the best people. Sharkey graduated from UB with a psychology degree in 2014 and is working towards a Master of Business Administration. A standout for the Bulls, she was a two-time All-Mid-American Conference selection and a two-time Academic All-MAC pick. In January, Sharkey became the 22nd player in program history to score 1,000 points, she finished 8th all time. She ended her playing career with six top-10 rankings on UB's all-time career lists. In Short Kristen Sharkey has been nothing short of a dream student athlete. It really is no surprise she is now on to coaching at the highest level.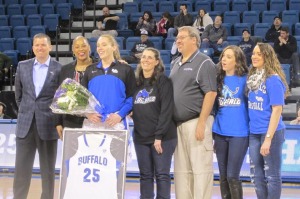 Proud Papa and mom now have another coach in the family
Her father the Rev.  Pat Sharkey was a basketball coach and to this day still coaches kids and is a basketball junkie. He takes great pride in his daughters love for the game. Nobody has been more supportive of her dreams and efforts. Somewhere the great  coach and mentor Kathy Snyder is smiling. She and Kristen had a special relationship and nothing I am sure would have made her happier knowing Kristen Sharkey was going to into the land of the real sharks ….DIVISION ONE COACHING.
MY THOUGHTS-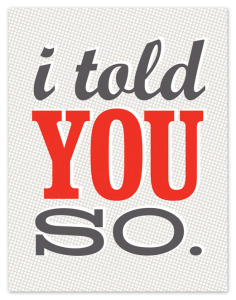 Hey Kristen and Kaitlyn… Hope I never have to say these words to you…LOL!
These two young ladies are built to be coaches. They have dad's who coached and more importantly they were gym rats who played for the love of the game. The scholarships and other stuff was just gravy. I wish them both good luck, I just hope I never have to say these words to them…" I TOLD YOU SO….naw these shore girls they already know the deal!
CAMP UPDATES…
THE NBS CAMP DATES ARE SET…HERE IS A LITTLE ADVICE TO PARENTS  AND PLAYERS OF EVERY LEVEL…THE BALL HANDLING/ SHOOTING CAMP IS A MUST CAMP…BOTH ARE AT HOOP GROUP…be smart folks!