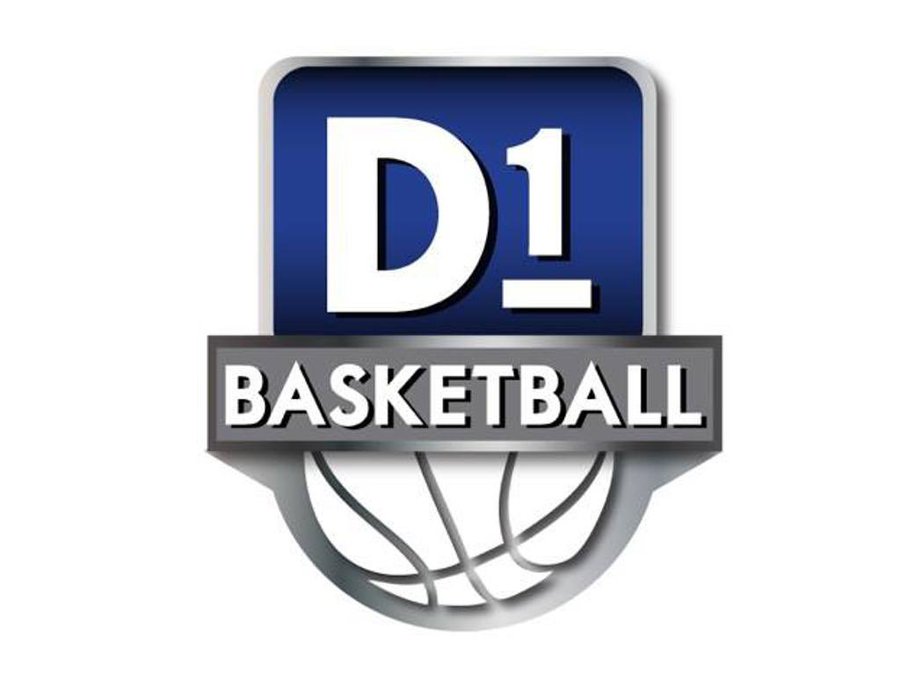 Today, you get the EARLY BIRD D1 LIST. This is a list of potential D1 players, key word potential that coaches are hoping to sign one day. This list is by no means a list of all the best players or all the D1 players. This list is made up from players in the Shore Conference, NBS, or players I have seen play multiple times. I never make a projection on a player unless I have seen them with my own eyes AGAINST D1 talent.
These players either have Division One offers on the table or a college coach has brought there name up in conversations. Certainly many of these players will not play D1 for a number of reasons, from academics issues to failure to develop. The freshman are a hard call unless I see them regularly. Many times good freshman hide from competition in order to protect the hype they have received along the way. Often D1 coaches give what I call a SOFT OFFER. They know the player will not accept the offer. So, they get to see if the player develops over the years or not. If they do, they get to say they offered early. If they don't, the college simply tells the player they took somebody else. These days the soft offer is a thing of the past due to COVID… Coaches know kids will accept that offer in many cases now. A number of schools have already been burned by the soft offer this winter.
There is a record high 72 Division One locks between the 4 classes locks this year. A DIVISION ONE lock for example is Georgia Heine. Meaning she has a D1 offer in hand. Meaning that player already has received a D1 offer or I deem is a D1 certainty. Remember this group has a LARGE NUMBER OF D1 players not on the list. Last year for example, Anna Morris, Olivia Childs and others were certainly D1 players. I simply have rarely or never have seen them so they were not included. This is by NO MEANS the Bible of D1 players….this is a EARLY BIRD D1 list of kids I have seen…no more ..no less!!
This year is clearly a challenge due to COVID and more importantly the Transfer Portal. So, my track record may take a hit. As players who most certainly would be Division one players in the past may not have that dream come true. Due to all of the transfers and lack of scholarships available. Then, you have the problem of coaches not seeing kids live or meeting them and their families… recruiting has certainly become a risky business.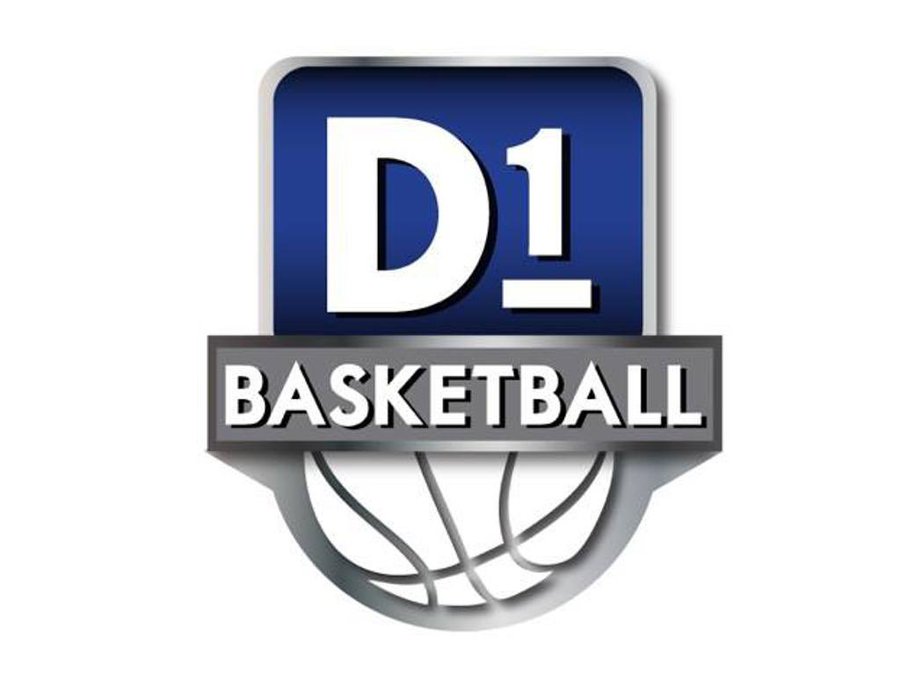 ** THIS MEANS A PLAYER HAS A OFFER OR GUARANTEE TO BE A DIVISION ONE PLAYER AT SOME POINT
ALLY CARMAN– 6'5″- CENTER- RED BANK CATHOLIC… VERBAL TO BOSTON COLLEGE**
AMAYA BRAY– 5'7″- COMBO- MANCHESTER HIGH SCHOOL-
AAYLAH DEL ROSARIO- 6'6″ CENTER- TRENTON CATHOLIC HIGH SCHOOL**D1 offers
JUSTINE PISSOTT-6'4″ – COMBO GUARD- RED BANK CATHOLIC … VERBAL U OF TENNESSEE**
GIA PISSOTT- 6'3″– FORWARD- TOMS RIVER NORTH ATTENDS THE MATES SCHOOL…VERBAL TO NAVY**
KYLIE CAPSTRAW-5'9″- COMBO GUARD WEST ORANGE HIGH SCHOOL…VERBAL YALE U**
MARY DONNELLY– 5'9″- SWING- MANASQUAN HIGH SCHOOL** HOLY CROSS
AMAYA EVANS– 5'6″- POINT GUARD- NEPTUNE- verbal Iona college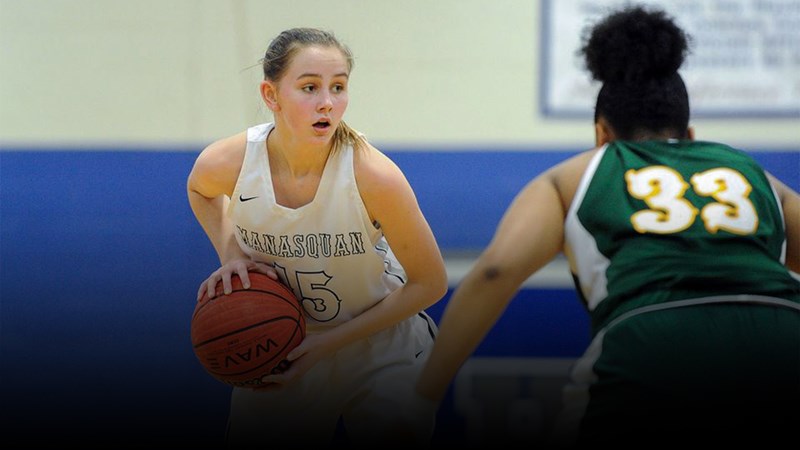 GEORGIA HEINE– 6'0″- WING- MANASQUAN HIGH SCHOOL** UPenn
FAITH PAPPAS-5'10 WING- POPE JOHN- VERBAL FORDHAM U**
GIANNA AIELLO– 6'4- CENTER- MATAWAN HIGH SCHOOL… VERBAL BROWN
GINA GACCIONE– 5'9″- WING- IMMACULATE HEART
ASHLEY O'CONNOR- 5'9″- COMBO- ST. JOHN VIANNEY**D1 offers- verbal Fordham U
MADISON ST. ROSE– 5'9″- COMBO-ST. JOHN VIANNEY…VERBAL PRINCETON U**
MEGHAN CAHALAN– 6'1″ FORWARD- ST. JOHN VIANNEY… VERBAL THE HOLY CROSS UNIVERSITY**
BROOKE HOLLAWELL-5'8″- COMBO GUARD- MANASQUAN HIGH SCHOOL…INJURED
AHJANAE YOUNG– 5'5″ COMBO GUARD- NEPTUNE HIGH SCHOOL
ABBY FERGUSON-6'0″ WING- HOLMDEL HIGH SCHOOL (COMMITTED TO COLGATE)**
KAY DONAHUE-5'10"- WING- RUTGERS PREP HIGH SCHOOL**Lafayette University
KATHERINE MARTINI– 6'1″- WING- HOLMDEL HIGH SCHOOL
MADISON SCHILLER 5'8″- COMBO- RAMAPO HIGH SCHOOL**D1 offers
Olivia Lawlor-5'11- Summit High School- Wing- Darthmouth
Sophia Berisha- 6'0″- Old Tappan- Wing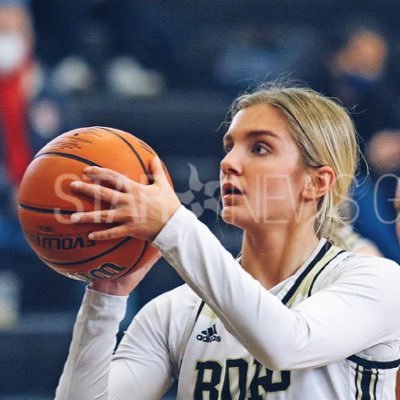 GENEVIEVE FARA– 5'7-PT. BORO- WING

KAYLA BECKFORD-5'9″ HUDSON CATHOLIC- WING**
IRIS AZCONA-5'8″ FLORENCE- WING (COMMITTED TO BUTLER)**
SANIAH CALDWELL– 5'9″ SADDLE RIVER DAY- GUARD**D1 offers
CHRISTINA MIDGETTE-5'5′ FRANKLIN- COMBO GUARD
HARMONY MARQUEZ– 57″- RUTHERFORD- WING
ALANA ROBINSON-5'9′- POPE JOHN- WING**D1 offers
SOPHIA DAVIS– 5'9″- WING- BLAIR ACADEMY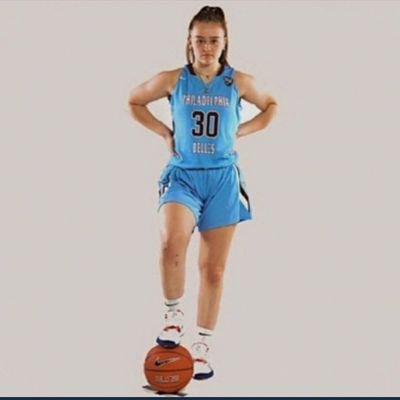 BRIANNA CAMAJ– ST. FRANCIS, PREP NY**
MONTANA NICKS-5'5″- COMBO GUARD- ENGLEWOOD HIGH SCHOOL
TYONNA BAILEY- 5'9"- Combo- impact future star**
GABBY ROSS- 5'6″- COMBO GUARD- DONOVAN HIGH SCHOOL**
ANGELINA BANAS– 6'0″- FORWARD- NORTHERN BURLINGTON HIGH SCHOOL
MEGAN GENTILE– 5'8″- COMBO- HUDSON CATHOLIC HIGH SCHOOL**
JULIA COSENTINO– 5'9″- WING- RUMSON FAIR HAVEN HIGH SCHOOL… ELITE SCORER**
ZOE BROOKS– 5'8″ COMBO- TRENTON CATHOLIC HIGH SCHOOL…IMPACT**
ASHLEY SOSIKANUC– 6'3″- FORWARD – ST. JOHN VIANNEY**
JANIE BACHMANN- 6'0″- COMBO- ST. JOHN VIANNEY**
TYONNA BAILEY – 5'11"- COMBO- MORRIS CATHOLIC**- POSSIBLE MEGA STAR**
BRIANNA DELANEY– 5'9″- WING- ST. JOHN VIANNEY… MAJOR SLEEPER ALERT**
MOLLY KELLY– 5'9″- POINT GUARD- RED BANK CATHOLIC HIGH SCHOOL
EMMA CARMAN– 5'11"-SWING- RED BANK CATHOLIC HIGH SCHOOL**
TAYLOR BARBOT-5'8″ – COMBO- ST. MARY'S HIGH SCHOOL**
TRYAN BARBOT– 5'8″ – COMBO- ST. MARY'S HIGH SCHOOL**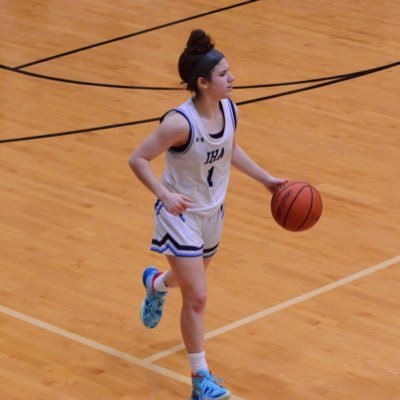 ISABELLA ASENCIO– 5'5″- POINT GUARD- IMMACULATE HEART HIGH SCHOOL**
CASEY PRIOR- 5'6″-COMBO POINT GUARD- RED BANK CATHOLIC HIGH SCHOOL**
ERICA DISIMONE– 5'6″- POINT GUARD- MARLBORO HIGH SCHOOL**
MAGGIE CAVANAUGH– 5'7″- COMBO GUARD- ST. ROSE HIGH SCHOOL
ROSIE SCOGNAMIGLIO– 5'10"- COMBO GUARD- ST. ROSE HIGH SCHOOL**
ANGELINA DRAGONE– 6'1″- FORWARD- OUR LADY OF MERCY. HS-…SLEEPER ALERT
DYLAN CAHILL– 5'10"- FORWARD- RUMSON FAIR HAVEN
MIKALEA HUBBARD- 6'2″-FORWARD- ST. JOHN VIANNEY HIGH SCHOOL**
ZOE BROOKS- 5'8″- GUARD- TRENTON CATHOLIC HIGH SCHOOL, ONE OF BEST IN THE COUNTRY**
GABBY RECINTO– 5'8″- SWING- CHEROKEE HIGH SCHOOL
NIA SCOTT– 6'0″ FORWARD- SHAWNEE HIGH SCHOOL**
HANNAH HIDALGO– PAUL VI- COMBO**
ANGELICA VELEZ– 5'6″- TRENTON CATHOLIC HIGH SCHOOL**
MIA WALSH. 5'9″- COMBO GUARD- SADDLE DAY RIVER HIGH SCHOOL
BRIANNA CAMAJ- 5'10- WING- ST. FRANCIS PREP**
AAYAH DE ROSARIO– TRENTON CATHOLIC- CENTER**
KAYLA GLASSER-HYMAN- HIGHTSTOWN- POINT GUARD
KAYLA McCREA – ALLENTOWN- WING
MONTANA NICKS– ENGLEWOOD- COMBO
ANGELICA VELEZ – TRENTON CATHOLIC- POINT GUARD**
ALLY SWEENEY- SPARTA- POINT GUARD**
HANNAH HIDALGO– PAUL VI COMBO**
KATIE LEDDEN– RUTGERS PREP**
RYLEE DRAHOS– NORTH REG HIGH SCHOOL
JULIA GRODZICKI – 5'8″ – GUARD – TOMS RIVER NORTH HIGH SCHOOL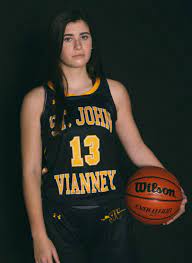 JULIA KARPELL– 5'11" – WING- ST. JOHN VIANNEY HIGH SCHOOL**
HOPE MASONIOUS-5'9″- COMBO- MANASQUAN HIGH SCHOOL**
NINA EMNACE-5'7″- POINT GUARD- TRINITY HALL- FRESHMAN OF THE YEAR**
TAYLOR DERKACK– 5'9″- POINT GUARD- COLONIA HIGH SCHOOL- 1ST TEAM ALL MIDDLESEX COUNTY**
MEGAN SIAS– 6'0″- WING- TOMS RIVER NORTH HIGH SCHOOL– ALL FRESHMAN TEAM MEMBER*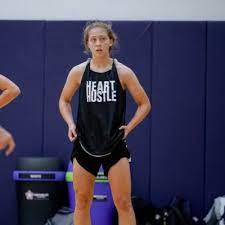 JULIANA ALMEIDA– 5'7′- COMBO- SADDLE RIVER DAY- #1 PLAYER IN FRESHMAN CLASS?**
MIKAYKA BLAKES– COMBO- RUTGERS PREP HIGH SCHOOL- WING-.. CLASSY KID**
ELI CLARK-COMBO- OCEAN HIGH SCHOOL-COMBO
CARLE LAPINSKI– RANNEY HIGH SCHOOL- 5'11"- FORWARD
DEVYN QUIGLEY– MANCHESTER HIGH SCHOOL- 5'9″- COMBO**
CAMRYN GARDNER– RED BANK REGIONAL- 6'3″- POINT FORWARD**
SIOBHAN STAPLETON– TRINITY HALL SCHOO- WING-**
KAT DAKOS– NEWARK ACADEMY- 5'8″ COMBO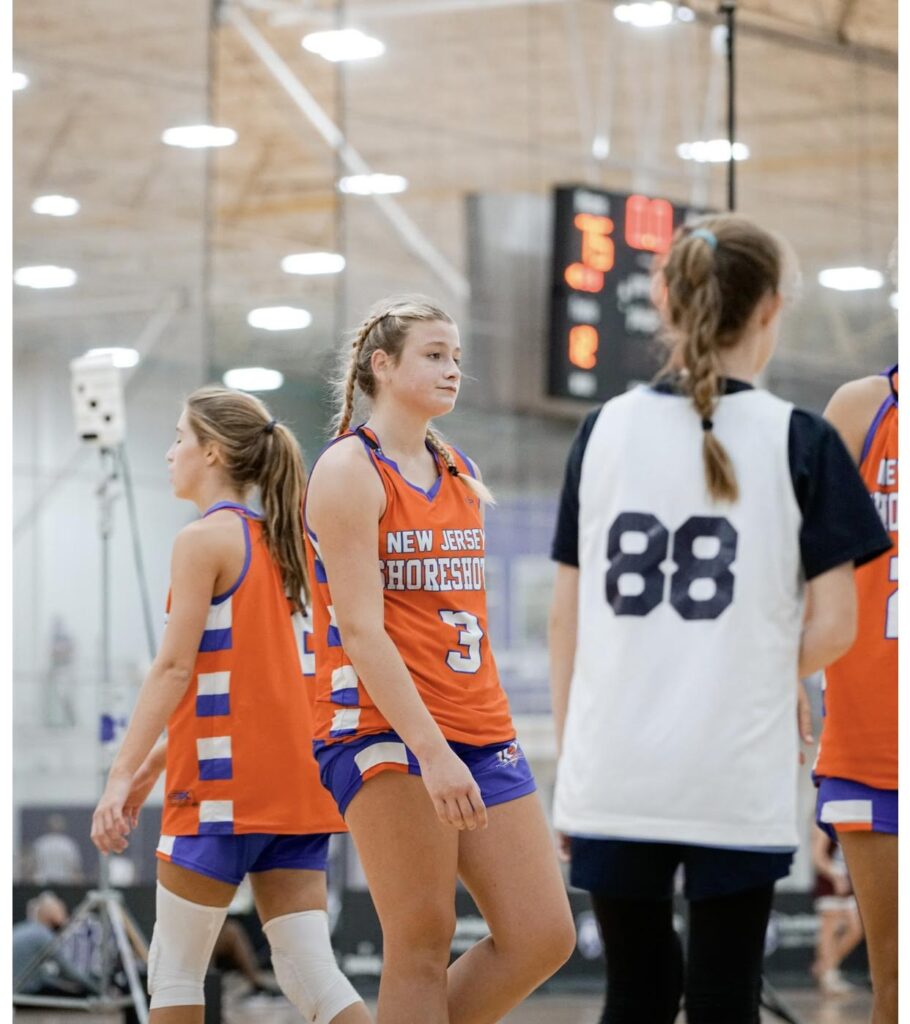 TESSA CARMAN- 5'10"- COMBO- RED BANK CATHOLIC**
0LIVA SHAUGHNESSY– 5'6″- COMBO- UNDECIDED… STUD**
DANIELLA MATUS-5'9″- UNDECIDED- POINT/ COMBO**
RILEY FITZPATRICK– 5'8″- WING- ST. ROSE HIGH SCHOOL
CAMDEN NELSON- 5'4″- POINT GUARD- UNDECIDED**
CHRISTINA LIGGIO– 5'5″- WING- RED BANK CATHOLIC**
LIZZY MITCHELL- 5'6″- COMBO- WALL HIGH SCHOOL**
CAROLINE POLLOWAY- 6'2″- FORWARD- RED BANK REG HIGH SCHOOL**
CASSIDY KRUESI-5'5″- ST. ROSE- COMBO
MARISSA AMITIE – 5'9″- WALL HIGH SCHOOL- WING
BROOKLYN TAYLOR– 5'6″- undecided- Combo
MOLLY McCrea– 5'9″- Allentown high School
RAQUELLE McMULLIN– 5'6″ UNDECIDED-
KAYDEN CLARK– 5'5″- OCEAN HIGH SCHOOL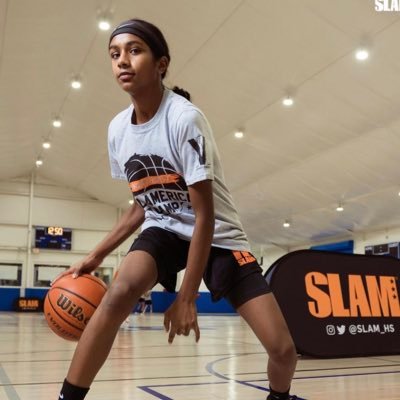 ALEENA DINKER-5'6″– North Brunswick- Combo**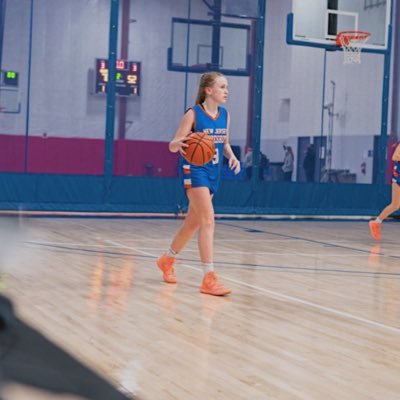 KATIE LIGGIO– RBC- WING**
JADA LYNCH– UNDECIDED- WING**
ADDIE "the bad women" NYEMCHEK – 5'9″- Combo** MEGA STAR**
TESSA LIGGIO– RBC- PURE POINT**
AVA FAJARDO-5'5″ UNDECIDED- COMBO**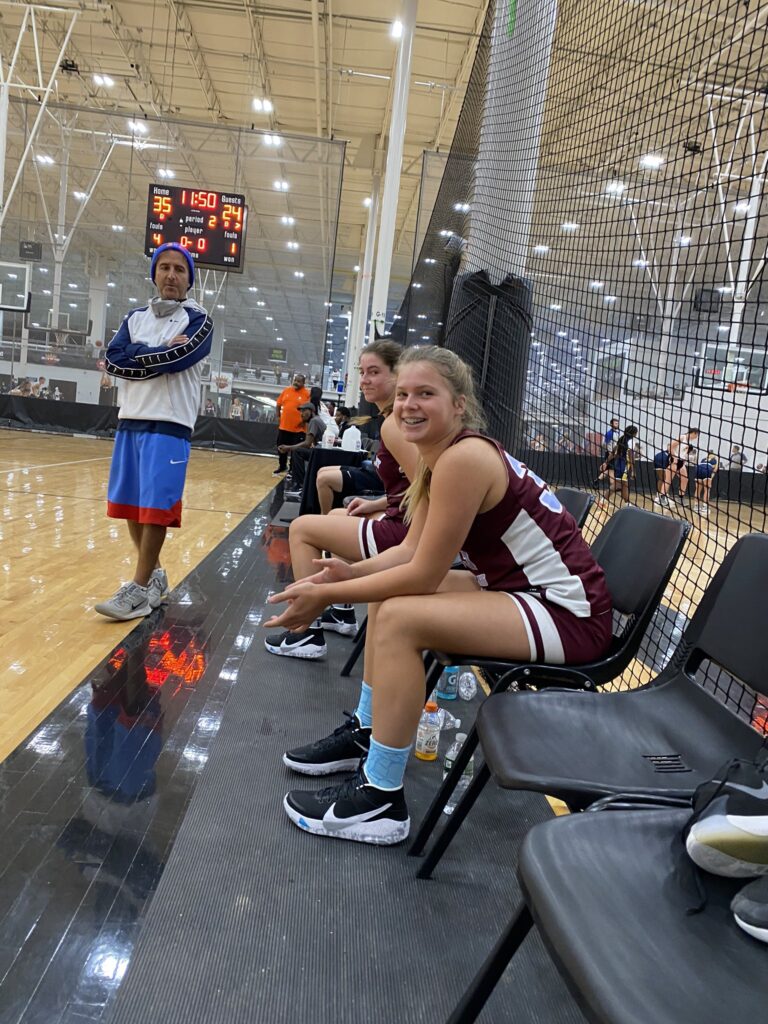 CHARLOTTE BRADLEY– 5'8″- Combo**
MADISON KOCIS– 5'5″- Point Guard**
LOLA GIORDANO– 5'5″- COMBO GUARD**
DANIELLA MALETSKI– 5'6″- WING**