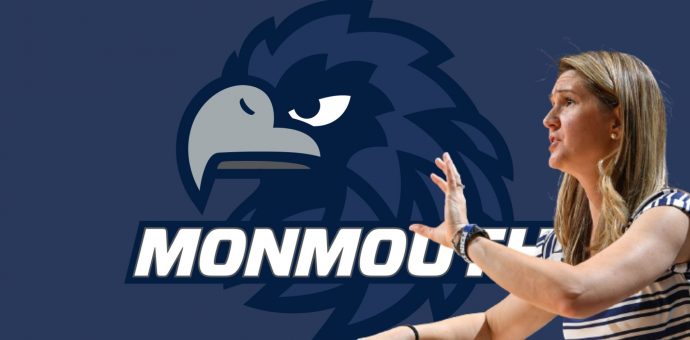 There was a press conference yesterday at Monmouth University. Ginny Boggess was introduced as the 9th Women's Basketball Coach. She will be new Athletic Director Jeff Stapleton's first hire. The two will be tied to the hip from here on out regardless what happens moving forward. This is a fresh new start for Monmouth women's basketball. It's a chance for Monmouth to finally get it right.
My thoughts about Ginny Boggess are clear. while I have never met Ginny Boggess have watched her career from a distance as you can see by the above tweet from a year ago. I have always believed she could be a future star in the coaching world. I watched how she did a masterful job in recruiting Justine Pissott this year. Little do people realize Penn State finished 2nd in the Pissott sweepstakes ahead of NORTH CAROLINA, UCONN AND OREGON. The reason for this was Ginny Boggess. That's because she is a elite dynamic recruiter. I spoke to Coach Dawn Karpell regarding Ginny Boggess and she said quote "I like Ginny she is a really good person". A theme that is constantly being repeated about the new Monmouth Head Coach.

This will be Coach Boggess first head coaching job. But throw all that nonsense out about moving one seat over. She has been in the business forever and has seen it all. Trust me that is not going to a factor in why Monmouth is successful or not. The issue for the Monmouth women's basketball program is simple. A lack of talent in the program in comparison to Quinnipiac and Marist. The two most talented teams in the conference. Rider has done a masterful job of developing talent and St. Peters has figured out how to do more with list. Monmouth must upgrade its talent, develop talent of do more with less… or better yet, do all three. Because no issue is more pressing in the program right now than it's talent level. Anyone who tells you different does not know what they are talking about.. So let me go though what I believe Ginny Boggess is facing.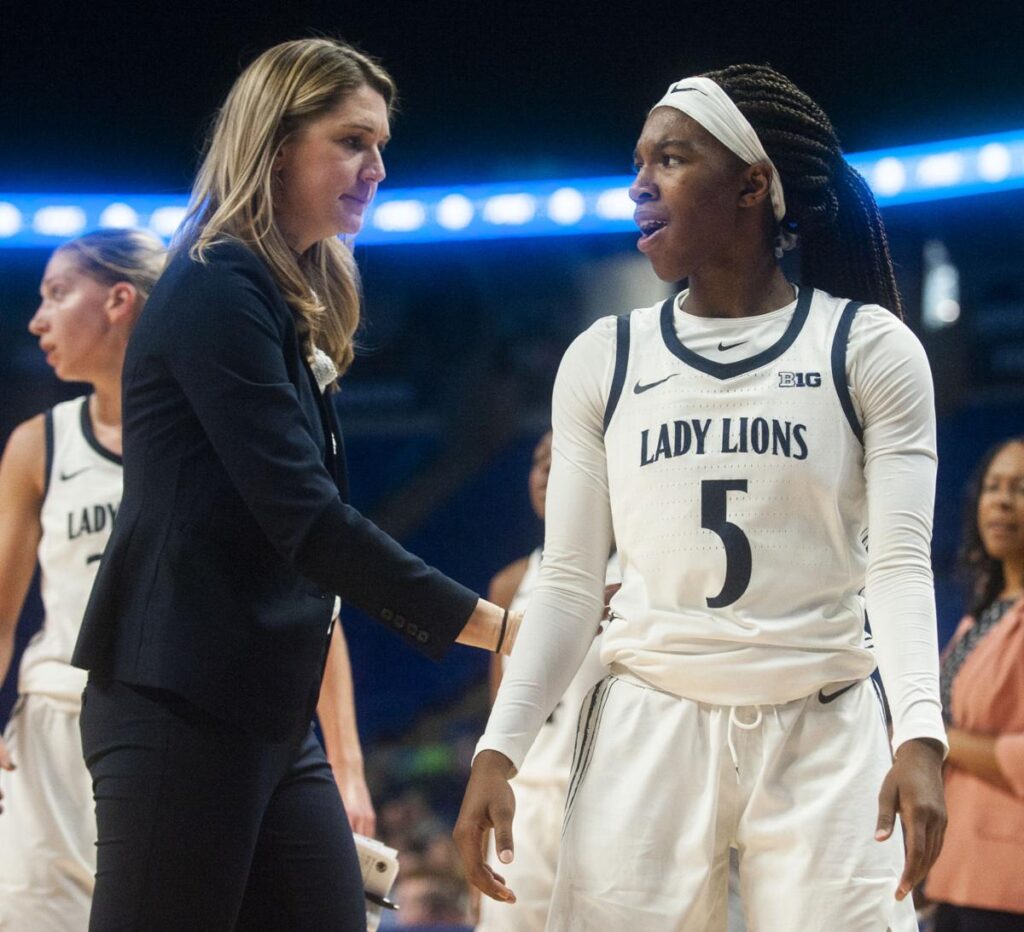 Any day Coach Boggess will hire a asst coach from a A-10 school. She is not super experienced. But she has worked with two of the best recruiters I know, while learning her craft. She will be knowledgeable about Maryland, PA and possibly have a international connection. So she will bring knowledge to the table and youthful energy. She has also worked with Ginny Boggess on two different occasions. They will have chemistry and she will know what Coach Boggess expects. Where Coach Boggess goes from there is anyone's guess. Hiring an Associate Head Coach may or may not be in the cards. It's a overrated position to begin with and mostly a way to reward an assistant with a title and pay raise.
The Monmouth administration is clearly mostly interested in recruiting nationally. So having a coach connected to the Shore may not matter to Coach Boggess. She did mention building a wall around the Shore and New Jersey. Well I would certainly remind her that 85% of the D1 players in New Jersey come from the Shore Conference and NBS. So it is a great idea to build that wall. She has recruited successful throughout the country. She may consider keeping current asst Coach James Young, who spent years cleaning up a total mess and broken relationships not just in the shore but throughout the state as well. The one thing I can tell you is this, it's been a long time since Monmouth has had a killer recruiter. Ginny Boggess may feel she is that killer recruiter herself no feel the need to rely on a asst coach. Either way putting together a quality staff will matter. My guess is Ginny Boggess knows enough people to do exactly this.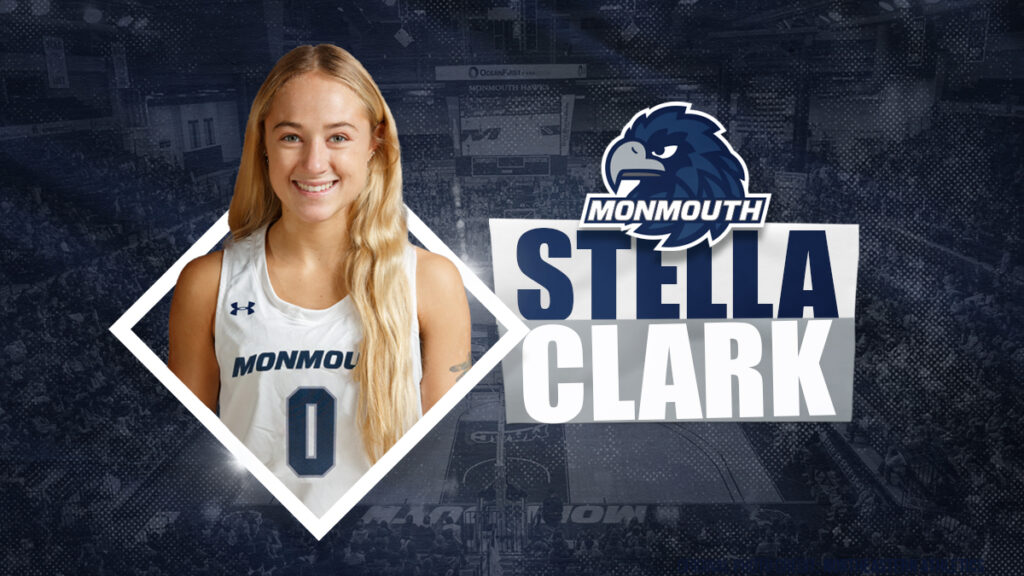 Who have been Monmouth University best teams in the past? When they were a contender for titles? That's simple, their teams that had Shore players on there rosters. But somehow, somebody though it was a bad idea to recruit Shore kids at some point. Why? I have no idea. But the theme is out there strong, don't recruit Shore players because if they don't play it will be a problem. Folks please name me a TOP 20 PLAYER in the shore any year who wouldn't start for them. Sara Olson was never All Shore in high school and was there leading scorer and best player for 2 years as a transfer. Right now they have three shore players on the roster. Jen Louro there 2nd best player and 2nd leading scorer who is a transfer. Lucy Thomas who was 1st Team All Freshman but has been saddled with injuries the last year. And finally transfer Stella Clarke another transfer will be there best player next season. Antonia Panayides will be a freshman that will give them something they desperately need. Toughness and added talent.
So what's the problem you ask? All except one came to Monmouth as transfers because Monmouth did not recruit them out of high school and they were all supposed to be role players on a good team. Instead they are all being asked once again to be prime time players. None were the best players on their high school teams at any point in their career. Worst all except for one, they will all be gone in a year. You cannot talk about the potential of players on a roster when you score two points in a half of any game and win two games all year. That is not a coaching issue. That is clearly a talent issue. This is where Coach Ginny Boggess biggest skill set may come into play. She is a master recruiter and must upgrade the talent. The good news is the Monmouth administration is clearly willing to give her time to fix her roster. This will prevent mistakes and allow her to develop her team culture the right way.
Let's state a fact. The Monmouth and Ocean Counties have lost interest in Monmouth women's basketball. In fact few if any players or coaches in either County has been to a women's game in the past 8 years. If Monmouth truly believes what they say about being one of the best Mid Major programs in the Northeast. They must create a fan base. That's starts with winning and doing what former Coach Gaitley did. Like running free clinics, inviting coaches to visit her staff and attend a practice. It means attending high school games in the area. Getting high school players, including those they are not recruiting to camp. Perception is reality and right now the perception of Monmouth women's basketball is not at its best. Ginny Boggess needs to create a fan base and you do that by not just winning games. She must build relationships with people who have access to all kids not just recruits. She'd be wise to start with the Mid Monmouth youth organization. Many Shore and high school teams play in front of bigger crowds that Monmouth does all season. Having a relationship with Mid Monmouth and other like organizations along with high schools could help fill the Monmouth area on game night. This is could also help in recruiting because kids love playing in front of big crowds.
You can't build a roster with All Shore kids. But I believe Ginny Boggess would be wise to involve herself in the Shore Conference recruiting world. There is lots of talent in the Shore. But in the past Monmouth basketball staff's have ALWAYS started recruiting top players too late. You know of few if any Shore players who do not commit before the summer of their Senior year. Meaning you must know who the best babies are in the Shore Conference that is if recruiting the Shore is important to you. In the past Monmouth coaches have chased the Shore big fish.. P5 kids. This year they recruited Sophia Sabino, the problem was she had offers from Big East, and A-10 schools. Justine Pissott was the most recruited player in the state, Madison St. Rose was the Player of the Year. The mistake was not in recruiting them. The mistake was in offering way too late in the process. Worst they have let the impact low profile player slip away only to go to other D1 schools and watched them hav mega careers at Mid Major programs. This year was no different and it is a problem that is being repeated to often. Ginny Boggess must fix this problem over the next few years. The transfer portal I can assure you will be handled by Coach Ginny Boggess herself. She has recruited nationally and will have a feel for many of the best players who have entered the portal. This could be a gold mine for Monmouth.
Ginny Boggess is going to do like all new coaches. She will try to create a buzz surrounding her program. She will do things her way. No question she has her core group of coaches in the business, she respects and can lean on. But what I am about to say next, even Ginny Boggess should not take lightly. Many inside the Monmouth women's basketball inner circle. Have been given advice for years including administrators to past coaches. I believe Ginny Boggess must have her own style and philosophy. Monmouth needs néw blood, a new approach and most importantly someone to TEACH THEM how to win and run a successful program. NOT THE OTHER WAY AROUND. Ginny Boggess must educate, teach and convince the Monmouth University administration and community to trust her and follow her lead. That's because her track record speaks for itself. By doing things the Ginny Boggess way, Monmouth may find it's way out of the darkness. Let's all wish her good luck.. we've been waiting for Monmouth to be the the Jewel at the Shore. THE ENTIRE SHORE COMMUNITY IS ROOTING FOR HER!