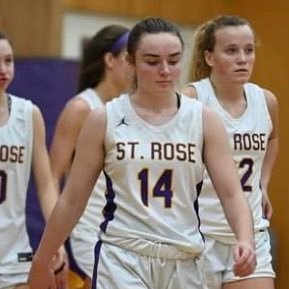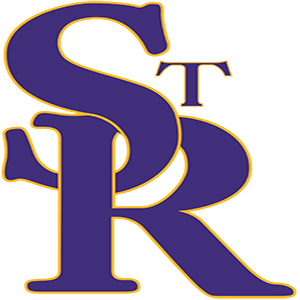 Last year Cassidy Kruesi of St. Rose did something few freshman are asked to do. Start for one of the best programs in the state of New Jersey and play the role of defensive stopper. But while she was playing this role, it got lost that she turned herself onto a true scorer, right in front of our eyes. The growth of Cassie Kruesi is not a mistake. She has been thrown into the fire since entering high school and has embraced every moment of it. This off season its clear that she was not slowing down. If anything she has stepped up her game.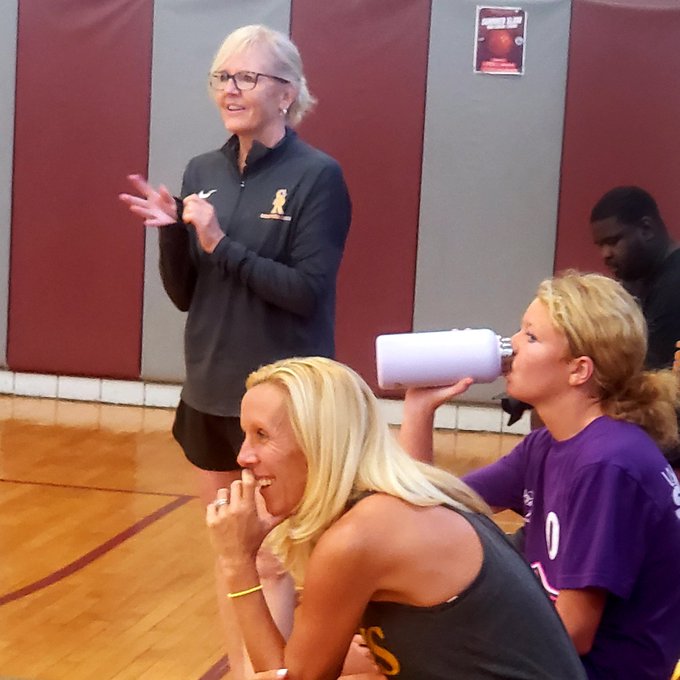 Last year St Rose was rolling in a big way. There seemed nothing could stop them. They were the surprise team in the state. It was suppose to be a rebuilding season for the Purple Roses. But led by two D1 junior commits CRACKING ROSIE and MAGGIE CAVANAUGH along with a bunch of hungry freshman babies. St Rose became a Top team in NEW JERSEY. They started the season out going 7-1 and nearly upset State Top 5 Manasquan in a 45-42 lost. It appeared St Rose was ready to be the best story in girls basketball. But then Covid hit and hit hard. Then the injuries hit even harder and St. Rose found themselves just trying to finish there season. It's also when everyone discovered Cassie Kruesi was no ordinary freshman. That's because she stepped up her game and hasn't look back since.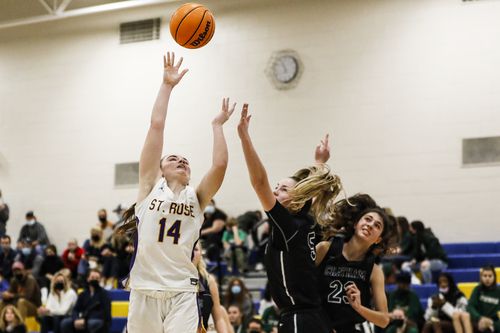 It's not often a freshman's body of work looks like a entire career of work after just one season. Cassidy Kruesi it seems has seen it all in her young career. Zoe Brooks, Hannah Hidalgo, Julia Cosentino, Nina Emnace are all just a sample of super guards she has been called on to defend. Coach Mary Beth Chambers knows a thing or two about defense. She saw her daughter once turn the lights out on some of the best guards in Shore history along the way to winning the SHORE CONFERENCE CHAMPIONSHIP in 2017. Coach Chambers is molding Cassie Kruesi into the next great defender in the Shore Conference it appears. But that doesn't seem to be enough for Cassie Kruesi, she clearly wants more and these days that's exactly what she is doing producing more.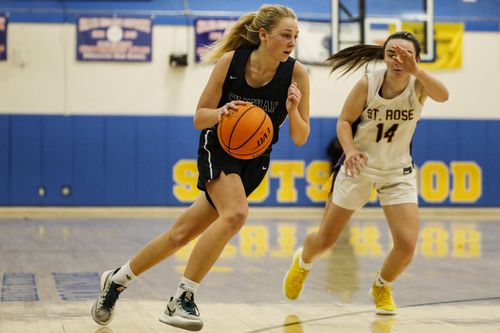 When St. Rose was hit by Covid and injuries last season. There entire season was in jeopardy. They couldn't practice and it was not clear how many players would be available. It 's why Cassidy Kruesi stepped up offense. Like scoring 14 points in a big comeback win over Chatham after just two days of practices. Why she had 13 points vs RFH or 10 vs Wall. These were all big games at the time and Cassidy Kruesi knew her team needed more from her, so she gave them more. It's why everyday during the season she shot before or after practice with her trainer James Cooper Jr. It was big news when Cassidy missed a day. You see Cassidy Kruesi has a real desire to be the best she can be. She also has a desire to be a complete basketball player.
In summer league action this year, Cassidy had 18 points vs Paul VI. It's clear she has made scoring a bigger part of her game. Not by forcing shots and bad decisions. But rather with good shot selection and unselfish play. She also has been her usually great self on defense, except now showing her versatility. She has guarded 6'3" post players… why you ask? BECAUSE SHE CAN! She is a tough hard nose competitor. She brings a no nonsense approach to the game. It's why this summer she caught the eye of college coaches with her all out hustle and aggressive style of play. The only way to describe Cassidy Kruesi is "WARRIOR". The term is so over used these days but when it comes to Cassidy it's fits her perfectly.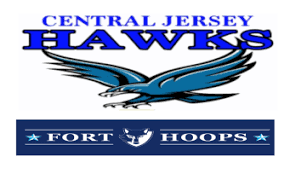 It's strange but so often kids not in the spotlight hide. They won't challenge themselves. They hide in there little world. They won't jump into the fire. They stay in there safe zone. I knew watching Cassidy Kruesi, with the CENTRAL JERSEY HAWKS FORT this summer; was gaining more and more confidence. I could tell RANDY WESTROL was developing and building on what Coach Chambers and St Rose had started. It was clear that Cassidy Kruesi had found the right mix of coaching, development and competition. More importantly it is showing in a big way in her performances. So I leave you with this today.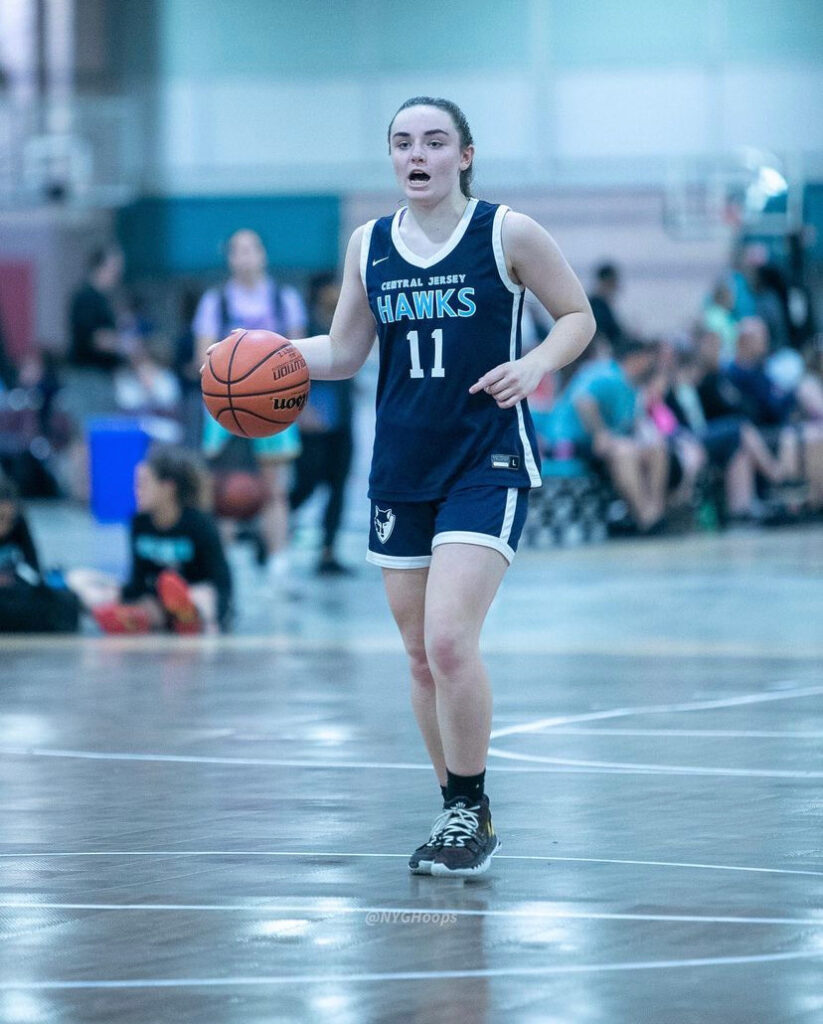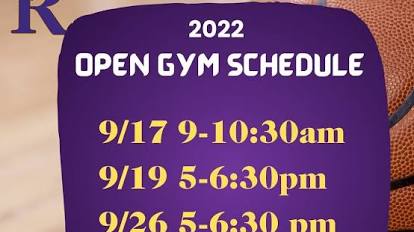 I always wonder about kids not in my so called inner circle. I always wonder about kids who train in weak competitive environments. I wonder do they really believe there fooling anyone. Cassidy Kruesi is not one of the kids. She is simply a kid that likes challenges regardless of where and when they come. Last summer she came to NBS CAMP. I thought she would be overwhelmed. I wanted to be careful in her matchups. I quickly found out what college coaches are finding out daily. CASSIDY KRUESI is afraid of no one… her attitude was like….BRING IT ON!